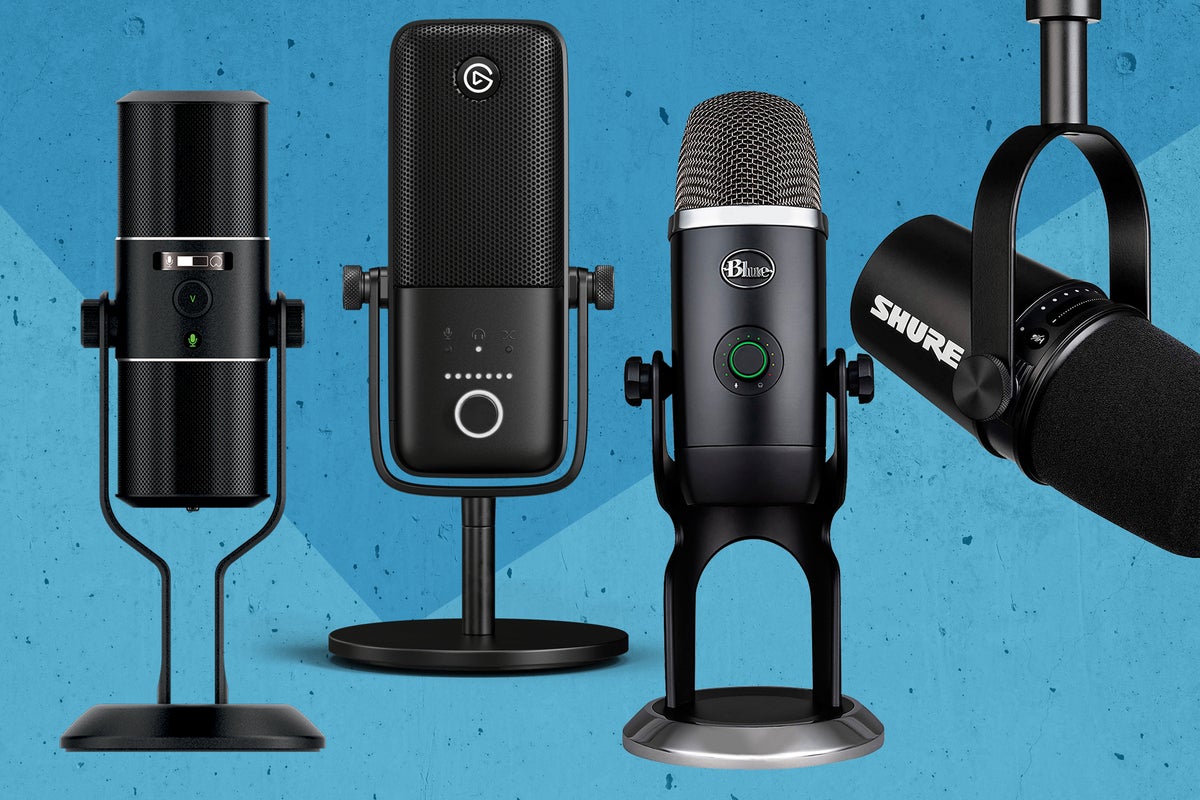 Similar to its newer, higher-end sibling, Blue's original Yeti model is a solid, all-purpose USB microphone that offers good sensitivity to a variety of voice types and clear, neutral sounding output. It also has excellent physical controls on the mic, with separate dials for headphone volume, polar pattern (cardioid, omnidirectional, bidirectional, and stereo), and gain level, plus a mute button.
As you'd expect, this signal produced by this baseline Yeti is stepped down (16-bit/48kHz versus the X model's 24-bit/48kHz), but audio reproduction still sounds good. Its primary downside is just how sensitive its condenser capsule is—even in cardioid mode, the mic picks up background noises easily, including the sound of pressing the mute button. The Yeti also still sports the mini-USB connection that it launched with back in 2009, though arguably, mini-USB is a sturdier port type than micro-USB.
The included base is sturdy and heavy, though this mic benefits from being put on a boom arm. (Remember, it picks up background noise easily, so it'll capture the sound of your keyboard and how it rattles on the desk with unfortunate clarity.) Positioning it can be a bit of a hassle, though, due to how the Yeti's large size can block your view.
At a list price of $130, the Yeti is best for budget-minded people who will also use it for other purposes like multi-singer recordings and in-person interviews. However, if you can find it for a sale price of $85 (which the Yeti often dropped to before the pandemic), we'd consider it a solid budget mic.
Pros:
Simple-and-clean sound profile
Sturdy build for mic and included stand
Multiple polar patterns make it versatile
Feature-rich software
Cons:
Slightly oversensitive condenser
Big and bulky
Buggy software