Earth is reflecting less light into space, Mars' seasonal changes make it harder for NASA's Ingenuity helicopter to fly in its skies and space station crew members have made room for a film crew that will soon reach the orbiting laboratory to shoot a movie. These are some of the top stories this week from Space.com.  
Landsat 9 starts its climate-change monitoring mission. 
NASA's latest Earth observing satellite launched this week to continue on a longstanding mission of monitoring climate change and managing land resources. On Wednesday (Sept. 27), the Landsat 9 satellite launched into orbit atop a United Launch Alliance (ULA) Atlas V rocket from Vandenberg Space Force Base in California. Landsat 9 will replace the aging Landsat 7 satellite, which has been in orbit since 1999. 
Full story: NASA launches powerful Landsat 9 satellite to monitor climate change, forest cover and more
Dragon cargo ship returns to Earth.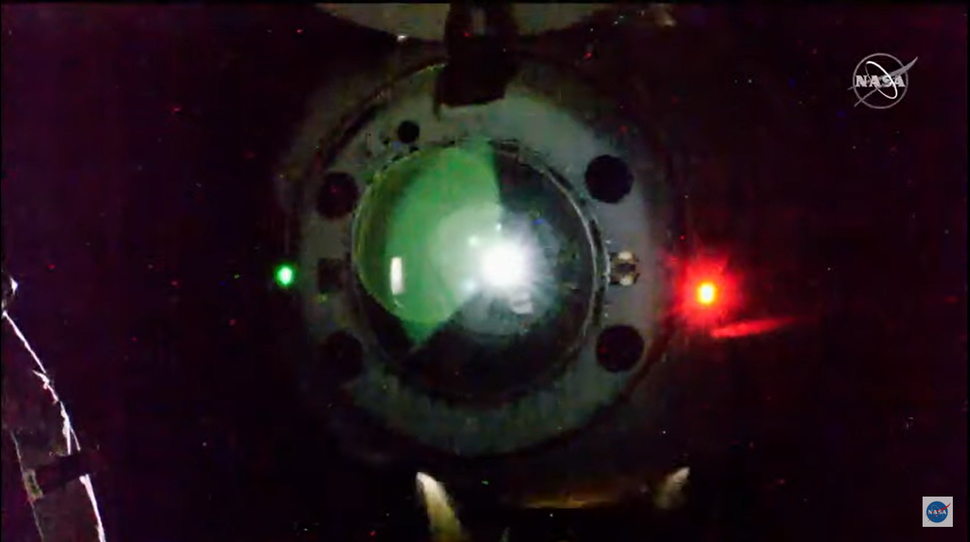 On Thursday night (Sept. 30), a SpaceX Dragon cargo spacecraft returned to Earth off the coast of Florida with 4,600 pounds (2,900 kilograms) of science experiments and other gear. The cargo capsule undocked from the International Space Station earlier that day while the International Space Station was traveling over the Pacific Ocean. One of the many things it returned from space is a sensitive microgravity experiment. 
Full story: SpaceX Dragon cargo ship returns to Earth with gravity-sensitive experiments
Related: Skywatchers see SpaceX's Dragon cargo craft streak across the night sky as it returned to Earth
Mars' seasonal changes make it harder for Ingenuity to fly. 
On Tuesday (Sept. 28), NASA's Jet Propulsion Laboratory announced that its Ingenuity Mars helicopter will get adjustments to help it fly in the future. This is because the Red Planet's atmosphere has been thinning as a result of seasonal changes. When Ingenuity attempted its 14th flight on Sept. 18, it couldn't get off the ground. 
Full story: Mars helicopter Ingenuity aborted latest flight attempt because of anomaly
Cosmonauts and one astronaut make room for a space film crew. 
Three astronauts on the International Space Station moved a crew capsule to another section of the orbiting laboratory to make room for a film crew that will arrive soon to shoot part of a movie on the station. "Today's relocation is complete, the stage now set for next Tuesday's arrival of the Soyuz MS-19," NASA spokesperson Rob Navias said. "A lot of activity coming up at the International Space Station over the course of the next few days." Soyuz Cmdr. Oleg Novitsky, a cosmonaut with Russia's space agency Roscosmos, piloted the crew capsule during the short 40-minute ride. 
Full story: 3 astronauts move Soyuz to new space station dock ahead of film crew arrival
NASA is not budging on James Webb Space Telescope's name. 
People have been criticizing the name of NASA's next-generation telescope, arguing that the incredible work of the new spacecraft shouldn't be associated with the person it is named after. James Webb was NASA's second administrator who led the agency from 1961 to 1968. Critics have pointed out that he was complicit in discrimination against gay and lesbian NASA employees during his tenure. According to media reports, NASA will not be renaming its James Webb Space Telescope. 
Full story: Despite complaints, NASA won't rename James Webb Space Telescope: report
Outer winds have sped up in Jupiter's Great Red Spot. 
The winds that form the outer rim of Jupiter's Great Red Spot have increased in speed by 8% between 2009 and 2020. Researchers uncovered this dramatic change thanks to the decade-long observations taken by the Hubble Space Telescope. Jupiter's Great Red Spot is currently larger than planet Earth. 
Full story: Jupiter's winds of change show increased storm speeds in Great Red Spot
Scientists peer at the strange atmosphere of a 'hot-Saturn.'
Astronomers studied the atmosphere of an exoplanet using data from the Hubble Space Telescope and the ESPRESSO Spectrograph at the European Observatory's Very Large Telescope in Chile. They found that the clouds of exoplanet WASP-127b are peculiar, with strange signs of sodium and water vapor signals. This world outside our solar system was discovered in 2016 and has a mass similar to Saturn. 
Full story: Astronomers reveal strange clouds on 'fluffy' alien planet WASP-127b
Blue Origin names 2 of the passengers for its next suborbital flight.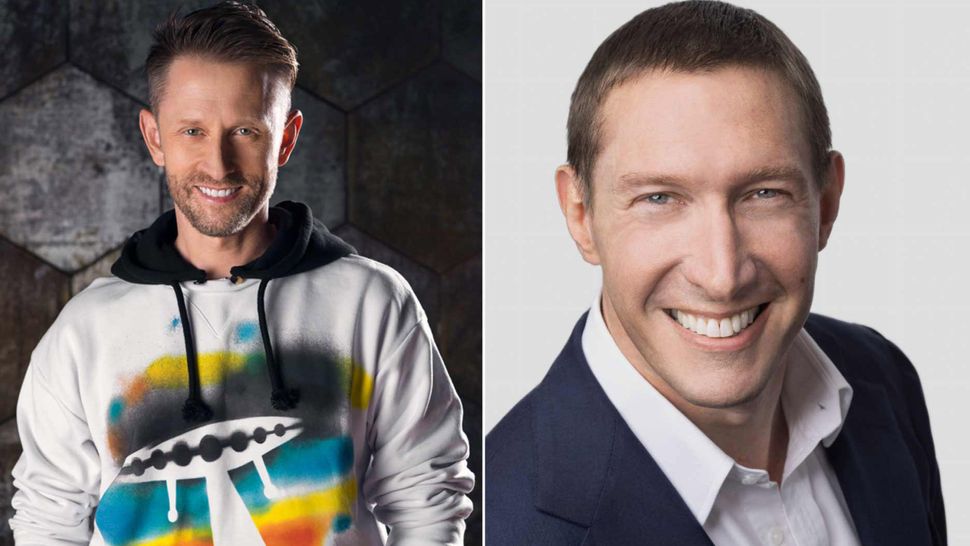 Blue Origin recently announced two of the four crewmembers of its next suborbital flight. The company will launch Chris Boshuizen, co-founder of Earth observation company Planet Labs, and Glen de Vries, vice chair for life sciences and healthcare at French software company Dassault Systèmes. The company's New Shepard rocket is scheduled to launch on Oct. 12, and the people who will take the remaining two seats on this flight will be announced soon.
Full story: Blue Origin sets date for next crewed space trip, names 2 passengers
Earth is reflecting less light, which could worsen climate change. 
Scientists at Big Bear Solar Observatory in Southern California have found that Earth is reflecting less light as its climate continues to change. Since light that is not reflected out to space is trapped in the Earth system, the change in brightness could potentially increase the pace of human-caused climate change. Their findings were based on two decades of combined data from NASA and the National Oceanic and Atmospheric Administration (NOAA). 
Full story: Climate change is making Earth dimmer
See also: Vanishing ice is warping Earth's crust
Reports emerge of North Korean "hypersonic" missile. 
On Tuesday (Sept. 28), North Korea's state-run media outlet KCNA announced that the nation conducted a test launch of Hwasong-8. This new "hypersonic missile" was topped with a hypersonic gliding vehicle warhead. Outside experts aren't so sure, however, of the speed of this missile. 
Full story: North Korea tests new hypersonic weapon: reports
Follow us on Twitter @Spacedotcom and on Facebook.