The Samsung Galaxy S22 rumors are heating up as we get closer to its expected launch, which is expected in early 2022.  
So far, the features tipped for the Galaxy S22 tend to focus on upgraded cameras. But other rumors have the Galaxy 22 predicted to get Qualcomm's Snapdragon 895 chip or use its own Exynos 2200 with AMD graphics. We've also heard about a thinner design, slightly smaller displays and a possible under-display camera.
Such upgrades will be rather welcome. While our Samsung Galaxy S21 review was largely positive, shoppers didn't seem all that excited about Samsung's three flagship phones. The Galaxy S22 Ultra should be the most exciting model, as it's tipped to include an S Pen and a Galaxy Note-like design. 
Notably, some refinement in camera performance would be welcome, as the iPhone 13 series delivers better image quality than the S21 in some scenarios. And the Galaxy S22 will also have to compete against the Google Pixel 6 and its Tensor chip. 
Here are all the early rumors for the Samsung Galaxy S22 and what we want to see from this series.
Samsung Galaxy S22 news (updated November 1)
Samsung Galaxy S22 release date rumors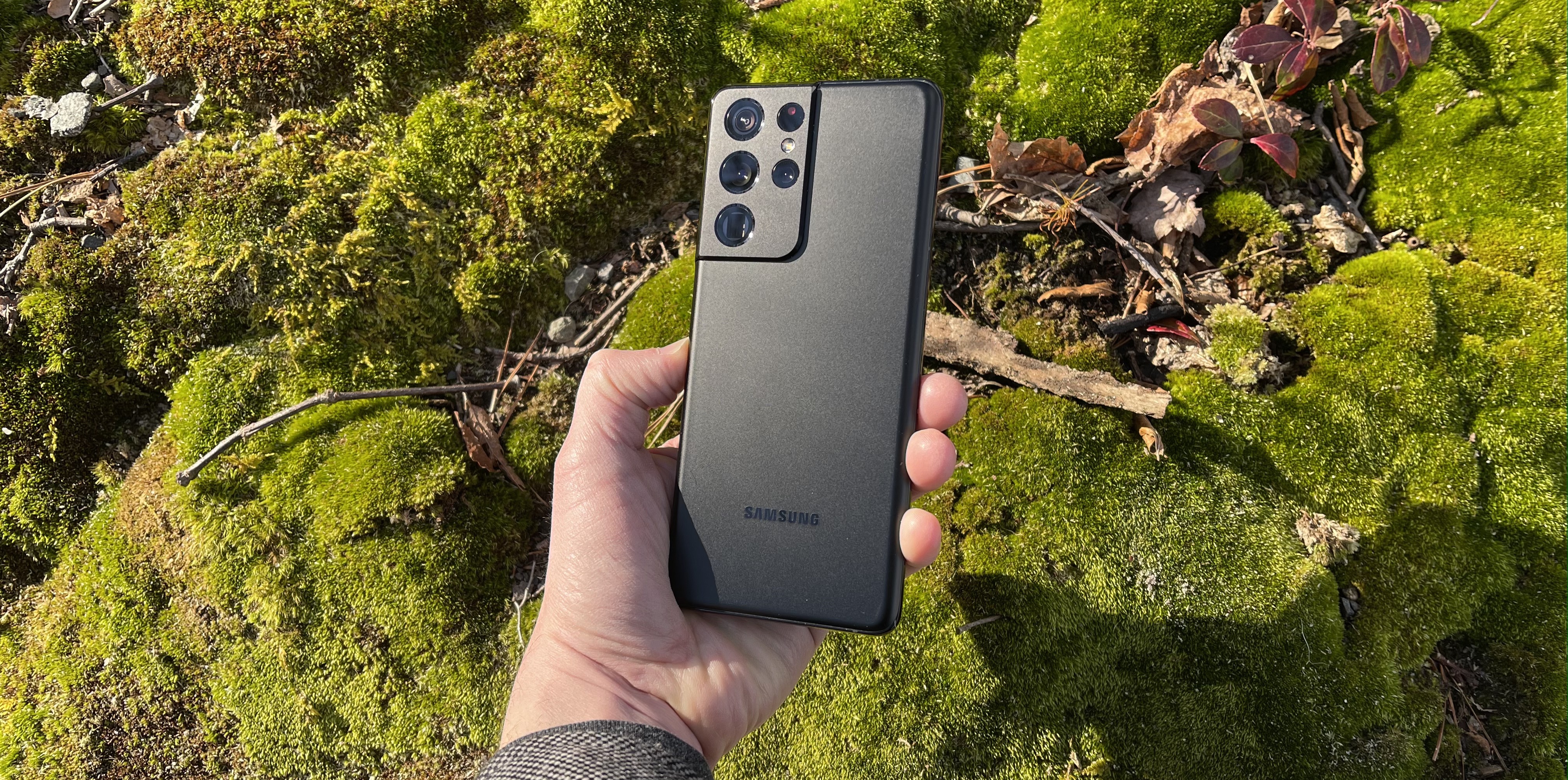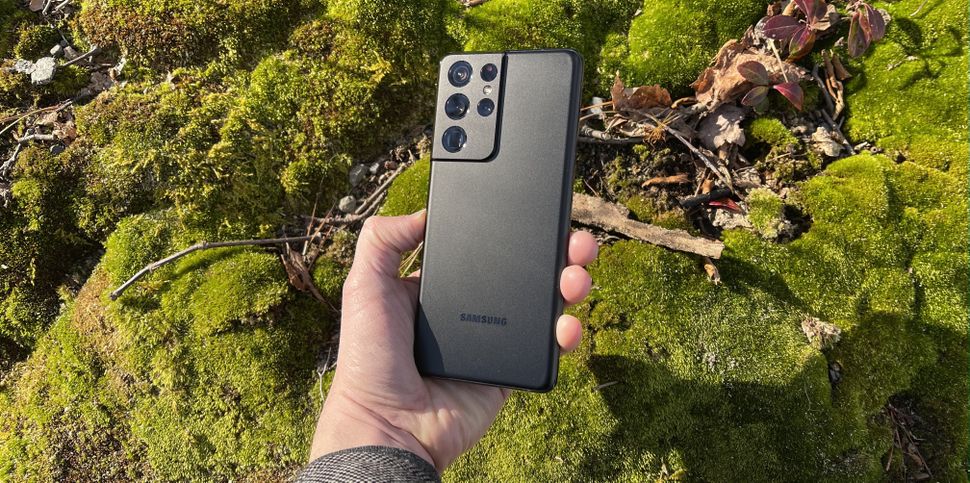 The Samsung Galaxy S22 will likely launch in early 2022. with a recent report claiming the Galaxy S22 will be released February 28, just ahead of MWC 2022. 
The Galaxy S21 range launched in January, slightly earlier then usual. But that might not happen with the Galaxy S22 as it could be pushed back to make way for the rumored Samsung Galaxy S21 FE, which has been tipped for a January launch. 
A separate report from WinFuture says that components for the Galaxy S22 series have entered mass production as of early November, so it's possible that the phone could launch sooner rather than later. 
Samsung Galaxy S22 price
We haven't seem any rumors on the Galaxy S22 price yet, but we anticipate that Samsung will keep the prices similar to the Galaxy S21 lineup. The company reduced the cost for all three models by $200, and we don't see prices going back up.
So if Samsung stays consistent, the Galaxy S22 will cost $799, the Galaxy S22 Plus will be $999 and the Galaxy S22 Ultra will be priced at $1,199. It will be interesting to see whether Samsung introduces a lower-cost Galaxy S21 FE sometime between now and the S22's launch, but there's a rumor that the S21 FE could be delayed due to the global chip shortage.
Samsung Galaxy S22 design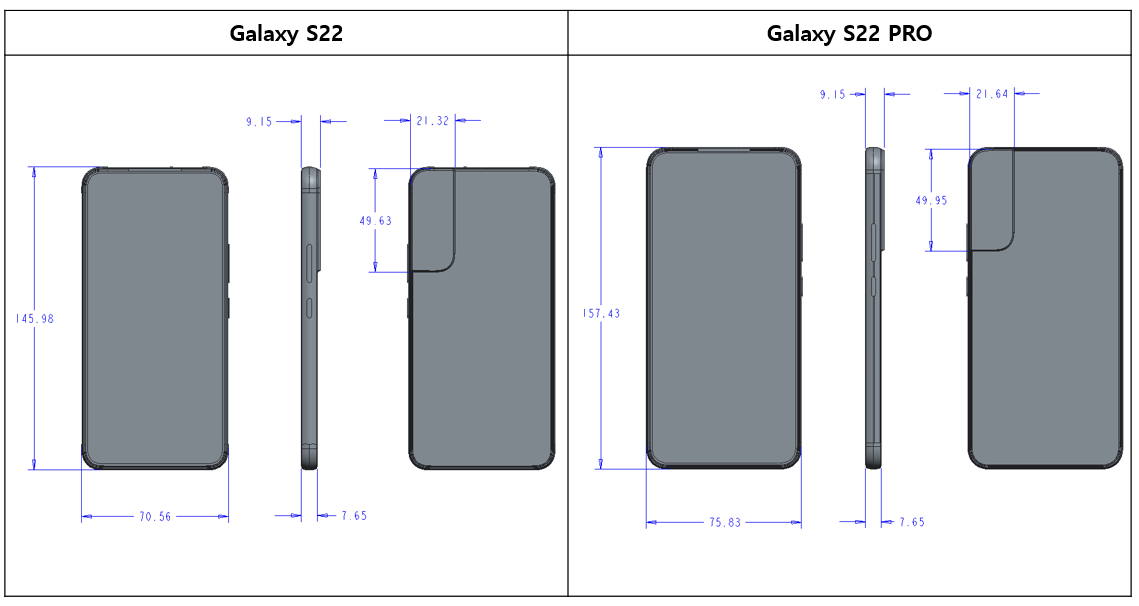 If alleged leaked Galaxy S22 diagrams are to be believed, the Galaxy S22 and Galaxy S22 Pro will sport similar designs to their S21 predecessor but with smaller dimensions. 
The regular S22 could measure 149.98 x 70.56 x 7.65mm, compared to 151.7x 71.2 x 7.9mm. And the Galaxy S22 Pro (not the Plus) could be 157.43 x 75.83 x 7.65mm for the S22 Pro; the S21 Plus was 161.5 x 75.6 x 7.8mm. 
A big change that could be coming to the Galaxy S22 is an under-display camera, a feature that debuted to mixed success in the Galaxy Z Fold 3. This would enable a true full-screen design without a traditional punch hole at the top of the display. 
That  said, another rumor from Ice Universe claims the Galaxy S22 might not get an under-display camera after all. While the tech may have made its Samsung debut on the Galaxy Z Fold 3, it offered pretty lackluster results, so it could be that Samsung is taking it slow with this particular piece of tech.
Elsewhere, a tip from leaker Mauri QHD on Twitter claims that the Samsung Galaxy S22 will feature a thinner design than the Galaxy S21. However, this may result in smaller batteries. 
There's also a set of concept renders for the Galaxy S22 from LetsGoDigital, which highlights possible design changes. These include a massive main camera flanked by four smaller sensors, and a possible active cooling system.
Samsung Galaxy S22 Ultra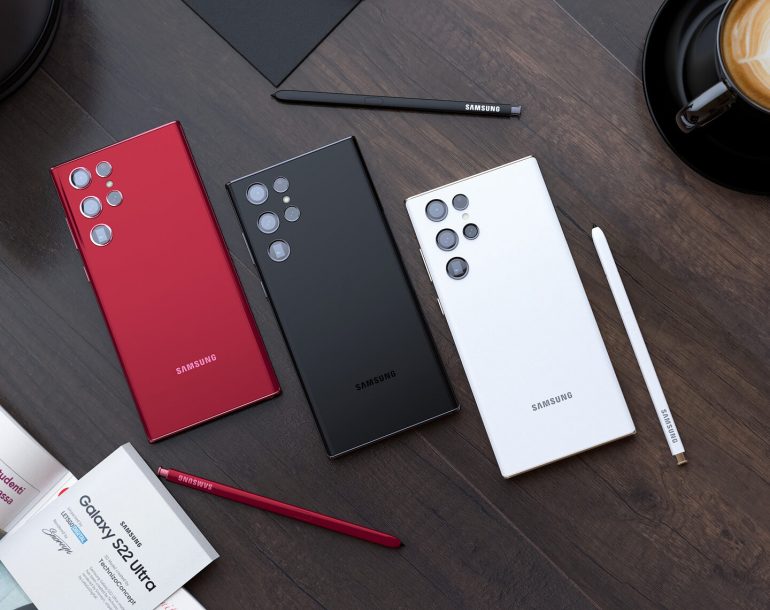 Things could get very interesting with the rumoured Ultra version of the Galaxy S22 line, as that phone is set to get a lot of the DNA from the seemingly dead Galaxy Note line. 
A new set of images of what is claimed to be a dummy unit of the Galaxy S22 Ultra shows off how it could have a blockier, squared-off design that harks back to the Galaxy Note 20 Ultra.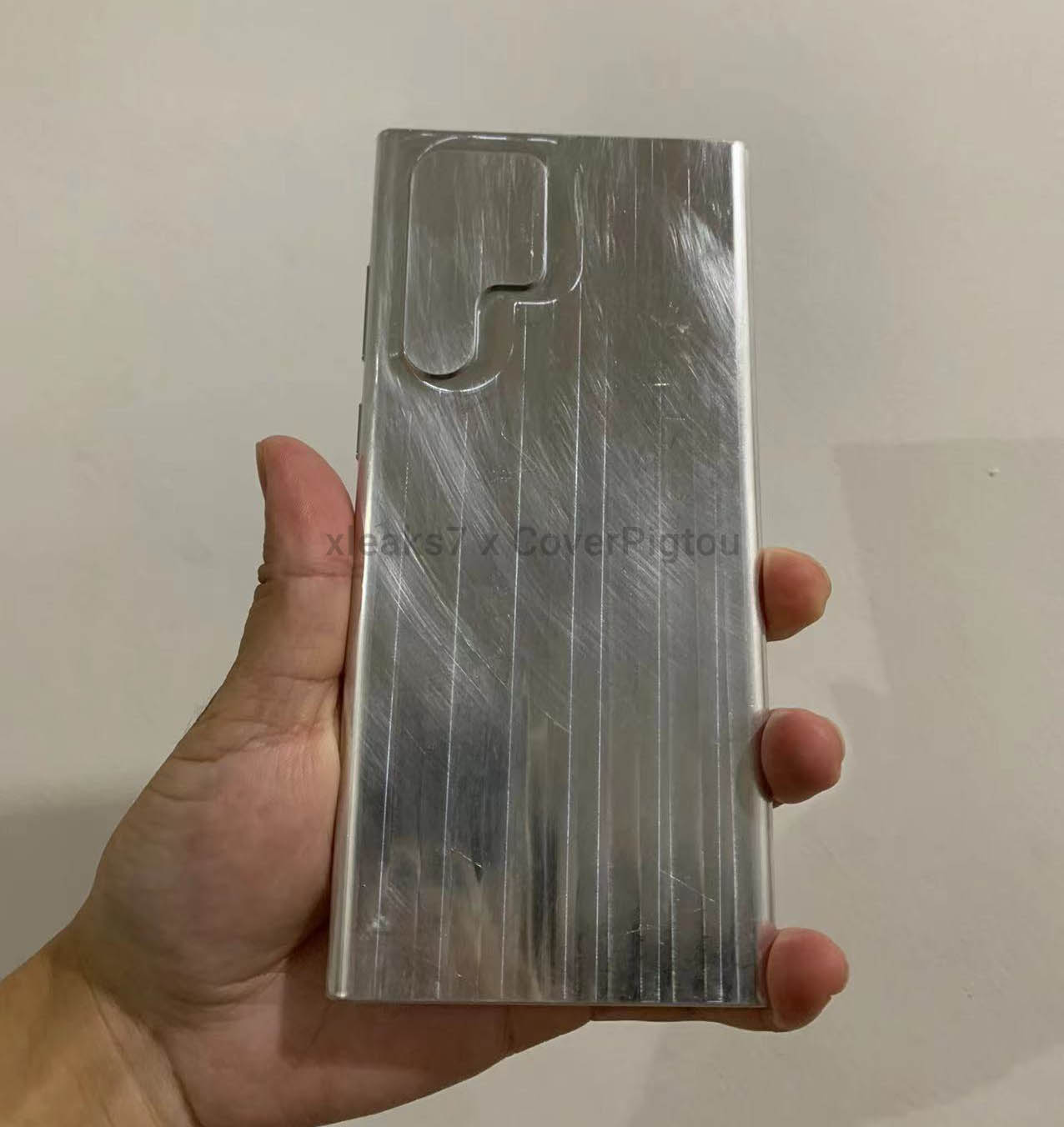 The usually reliable leaker OnLeakers has also shared unofficial renders of the Galaxy S22 family, with designs for the Galaxy S22 Ultra showing an unusual camera array in a "P" shape, also seen in the dummy units. A Note-like style is also apparent, complete with S Pen dock, though that wasn't seen in the dummy units; the jury is out on the Galaxy S22 Ultra having a built-in S Pen holder. 
To further back up these renders, leaker Ice Universe has shared some leaked renders that are supposedly of the Galaxy S22 Ultra's case. These again show a cutout for a P-shaped camera module, and otherwise point to a Note-like design.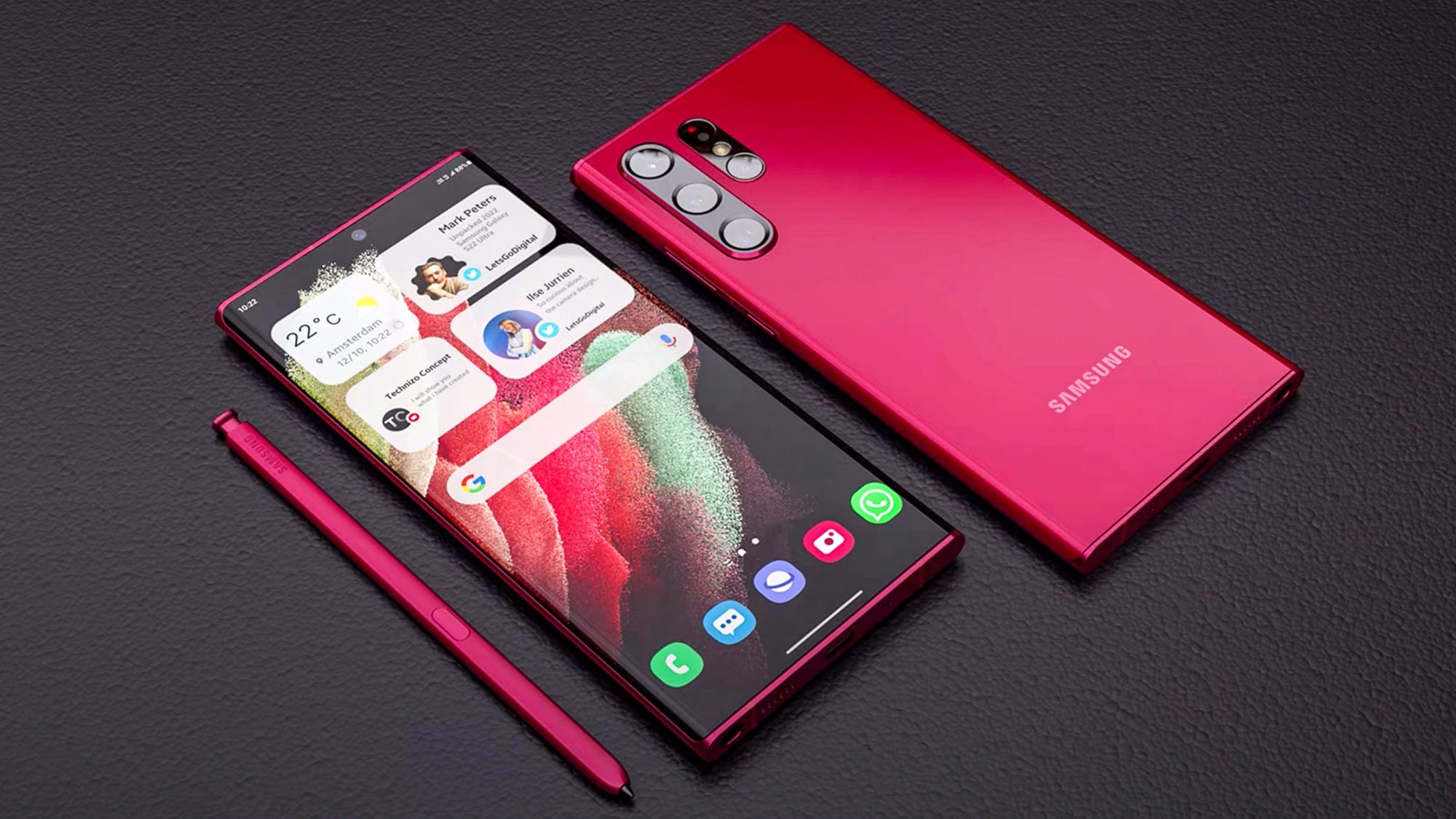 However, a new render of the Galaxy S22 Ultra has shown off a phone with a different take on the P-shaped camera, with the phone keeping the same rough P-shape but split into two modules; one hold a trio of cameras and a smaller pill-shaped module holds two cameras.
There's also a third idea of what the rear cameras may look like. The latest design, apparently endorsed by leakers IceUniverse and FrontTron, was produced by Technizo Concept for LetsGoDigital and shows a "waterdrop" camera array, with the lenses all sitting separately and flush with the back of the phone. It's a unique design that would make the S22 quite different from previous Galaxy S phones.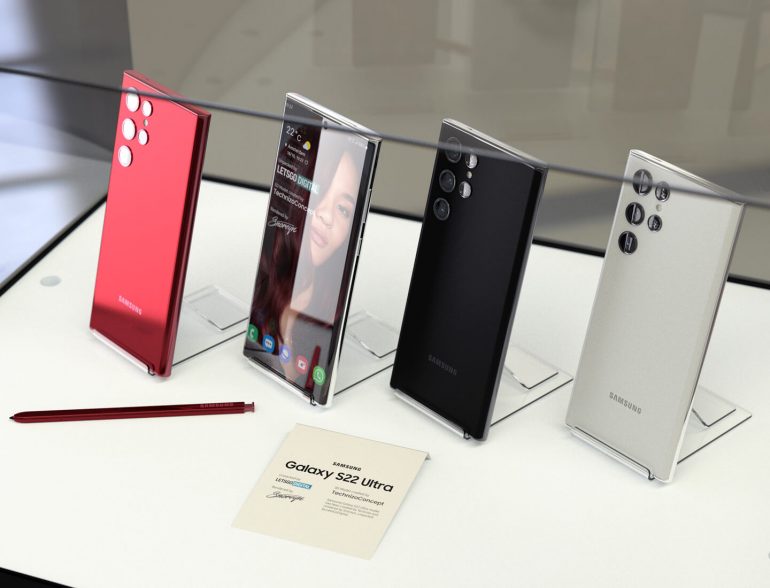 A fresh batch of Galaxy S22 Ultra renders have also been posted by LetsGoDigital in partnership with artist Giuseppe Spinelli. 
These build upon the other renders, further showing off the alleged rear camera design, as well as a render image that hints at what the phone might look like on display. If Samsung does indeed adopt this design, then we could be looking at a rather attractive handset that more than nods at the Note.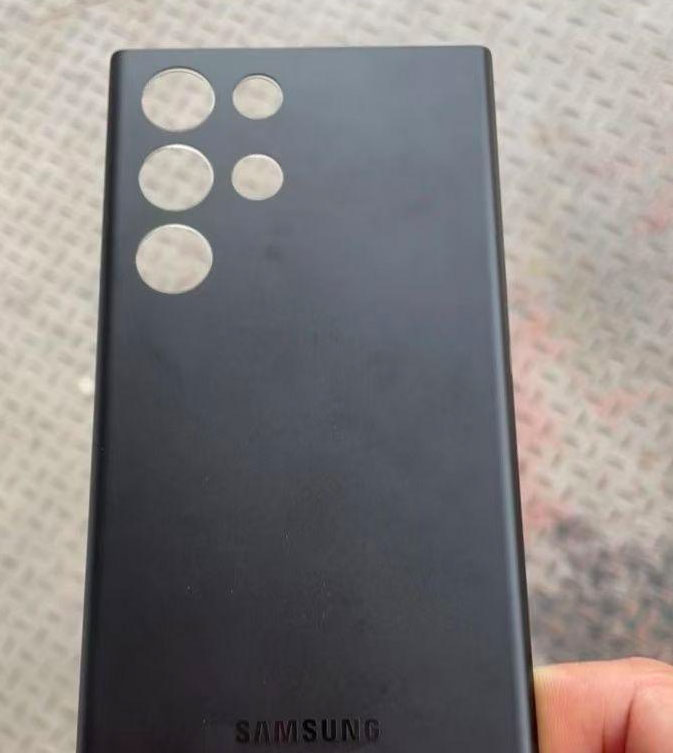 Furthermore, the P-shaped camera design rumors was given more weight with what's claimed to be a leaked photo of the Galaxy S22 Ultra's back panel. As you can see in the photo above, there are cut-outs for cameras that back up the design we've seen in the renders so far.
Otherwise, the same square-edged design with a gently curved display is present, drawing upon the Galaxy Note's DNA and looking rather slick. Of course, this is all just a concept render so we need to take these with a pinch of salt. 
In terms of dimensions, the Galaxy S22 Ultra is tipped to measure 163.29 x 77.87 x 9.05mm, which would be bigger than the S21 Ultra's 165.1 x 75.6 x 8.9mm frame.
Samsung Galaxy S22 displays
A rumor from leaker Mauri QHD, who has a pretty good track record with Samsung leaks, claims that Samsung is shrinking the displays on the Galaxy S22 lineup compared to the Galaxy S21; Ice Universe, another reputable leaker has shared the same thing. Our take is that this is a good thing and that the Galaxy S22 could save us from oversized phones. 
The Galaxy S22 would be 6.06 inches (down from 6.2 inches on the S21); the S22 Plus would sport a 6.5-inch panel (down from 6.7 inches); and the Galaxy S22 Ultra would be 6.81 inches (down from 6.9 inches).
The S22 Plus' display shrinkage was further backed by a report from SlashGear.
In addition, Mauri QHD claims that only the Galaxy S22 Ultra will boast LTPO technology, which means only it would be able to scale the refresh rate on its display from 120Hz down to 1Hz. This helps save battery life.
A more recent Galaxy S22 Ultra tip claims the phone will have the brightest display ever for a Galaxy phone. Given the Galaxy S21 Ultra hits a brightness of 1500 nits, we could except the next-gen Ultra to top that, possibly pushing towards 2,000 nits. And a boost in brightness can help deliver more convincing HDR and colors, ideal for watching movies and playing games. 
In terms of product mix, one report from The Elec says that 6.1-inch Galaxy S22 will see the highest volume of production at 50-60%. Just 20% of the allocation is reportedly earmarked to be 6.6-inch S22 Plus. The Galaxy S22 Ultra will apparently account for the remaining 20 to 30%. 
Samsung Galaxy S22 cameras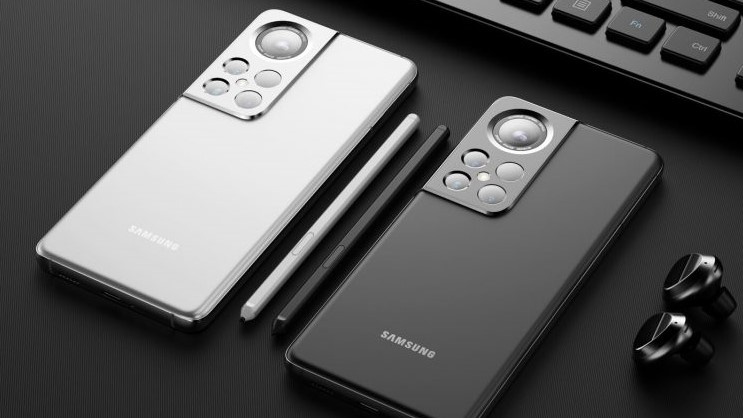 Early Galaxy S22 rumors had tipped a potential Samsung partnership with Olympus. But more recent tidbits of information have seemingly put that rumor to bed. 
Rather, it looks like business as usual  for the Galaxy S22 Ultra's rear camera,s with leaker Ice Universe claiming only minor upgrades for the main for camera on the Ultra over its predecessor, According to the tipster, the main camera will come in at 108MP with an f/1.8 aperture and an upgraded sensor. The ultra-wide-angle camera will stick to 12MP, and a brace of telephoto cameras will sit at 10MP but come with improved sensors and larger pixel sizes, likely enabling better low-light photography. 
The regular Samsung Galaxy S22 and S22 Plus could include a 50MP main camera lens, plus 12MP ultrawide and telephoto lenses. On the 50MP camera front, one rumor has the Galaxy S22 tipped to use an RGBW  sensor. While most phone camera sensors rely on red, green, and blue (RGB) sub-pixels to reproduce colors for photographs, this rumored 50MP sensor adds a fourth white sub-pixel, thus RGBW. Such a sensor could deliver better colors in high-contrast scenes, which is an area Samsung phones have struggled. 
What about zooming power? One rumor points to the Galaxy S22 offering a 3X telephoto zoom lens with a 10MP resolution. This would be an upgrade over the previous 3X hybrid optical zoom. 
Samsung is also reportedly testing the ability to shoot 8K video at 60 frames per second for the Galaxy S22. This would be an improvement over the Galaxy S21 Ultra, which maxes out at 24fps for 8K video. Granted, there are very few people who own 8K TVs, as they are prohibitively expensive. But this upgrade would result in a more future-proof phone. 
Samsung Galaxy S22 S Pen support
According to leaker Ice Universe, the Samsung Galaxy S22 Ultra could feature an integrated S Pen and slot, which would ostensibly make it a Galaxy Note device. This progression would make sense, as Samsung offered S Pen support on the previous S21 Ultra but without a holster. 
In addition, the S22 Ultra's design could be similar to the Galaxy Note series, which could be a more squared-off look along with a wider aspect ratio. The latter would make sense so that there would be more room to write. 
We don't know whether the Galaxy S22 or Galaxy S22 Plus would get S Pen support. 
Samsung Galaxy S22 specs and graphics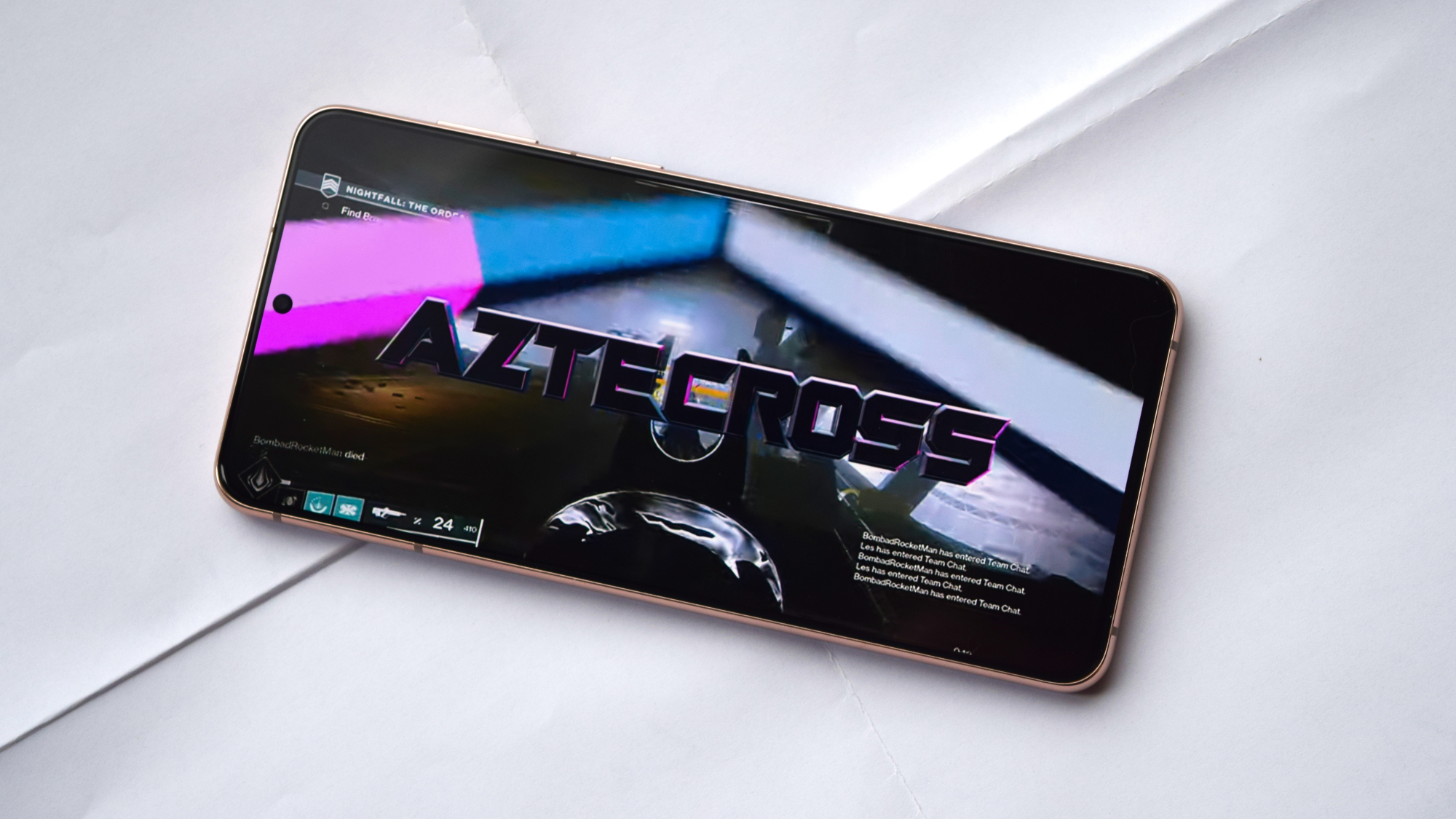 The main chip powering the Galaxy S22 could the new Snapdragon 895, which is said to be a 4nm chip. In fact, rumor has it that Samsung could be the company to manufacture the Snapdragon 895. 
Under the hood, the Samsung Galaxy S22 could get a major boost in graphics power, with a GPU based on AMD's RDNA 2 architecture, which happens to underpin the PS5 and Xbox Series X. That's not to say the Galaxy S22 will have the power of the latest games consoles, but it could easily surpass the handsets on our best gaming phones list.
This rumor has been given more credence with a tip that Samsung is testing several configurations of a new Exynos 2200 chip that sports AMD graphics. And reliable leaker Ice Universe posted alleged Wild Life results on Twitter of the performance of one configuration; the graphics benchmark results showed a score of 8,134 points with an average FPS of 50.3. That's extremely impressive for an Android phone.  
The 2200 chip may even support ray tracing. This was apparently confirmed by Samsung via its Weibo account, but the post has since been deleted. If it was accurate, then this would make the S22 an incredible phone for mobile gaming. Assuming game devs were able to make games that would support it.
What's not clear is whether any of this AMD tech will be reserved for Samsung's Exynos 2200 processor or if it will also find a home in the Snapdragon 895. 
Samsung Galaxy S22 battery and charging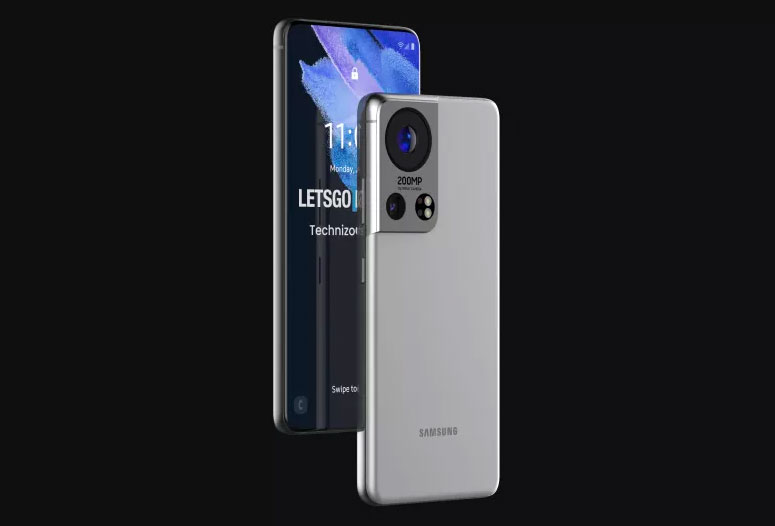 Early Galaxy S22 rumors centered around charging — we have heard that Samsung might re-introduce upwards of 65W fast charging with the Galaxy S22. This comes courtesy of known leaker Ice Universe, who claims that Samsung is testing 25W, 45W, and 65W charging.
However, that may now not be the case as a new listing relating to the Galaxy S22 range seen on China's 3C tech regulator website, has the upcoming flagship phone set to stick with the 25W charging of its predecessor. This could be a hefty letdown, given the previous rumors and the fact that Samsung lags behind the likes of Oppo and OnePlus when it comes to charging speeds and wattage. 
Ice Universe has some other details about potential Galaxy S22 batteries. The leaker claims the Galaxy S22 will offer a 3,800 mAh power pack while the Galaxy S22 Plus will use a 4,600 mAh battery — both figures represent 200 mAh downgrades. The Galaxy S22 Ultra is expected to retain the 5,000 mAh size of its predecessor. 
However, a new listing supposedly from 3C Certification, China's compliance service for electrical products, has shown what's believed to be the Galaxy S22 Plus and Galaxy S22 Ultra with smaller battery capacities than their predecessors. 
The Galaxy S22 Plus could have a 4,370 mAh battery and the Galaxy S22 Ultra could come with a 4,855 mAh battery capacity. That means the batteries may be even smaller than Ice Universe has claimed. These reported battery sizes do contradict another report by Dutch website GalaxyClub, which claims the S22 Plus will have a 4,500 mAh battery. Either way, the trend is downward. 
The above has been given more credence by a new rumor that the Samsung Galaxy S22 could have a smaller battery than the Galaxy S21. This titdbit claims the Galaxy S22 will have a battery rated for 3,590 mAh, which is hardly a huge capacity for 2021 standards let alone 2022. A certification posted at Safety Korea also corroborated this rumor, after posting a battery alleged to be from the Galaxy S22. That battery had a total capacity of 3.700 mAh, and a usable capacity of 3,590 mAh.
However, we have no way to verify this information. And Samsung may have put prioritization on battery optimization than capacity in order to deliver a solid battery life overall. 
Samsung Galaxy S22: What we want to see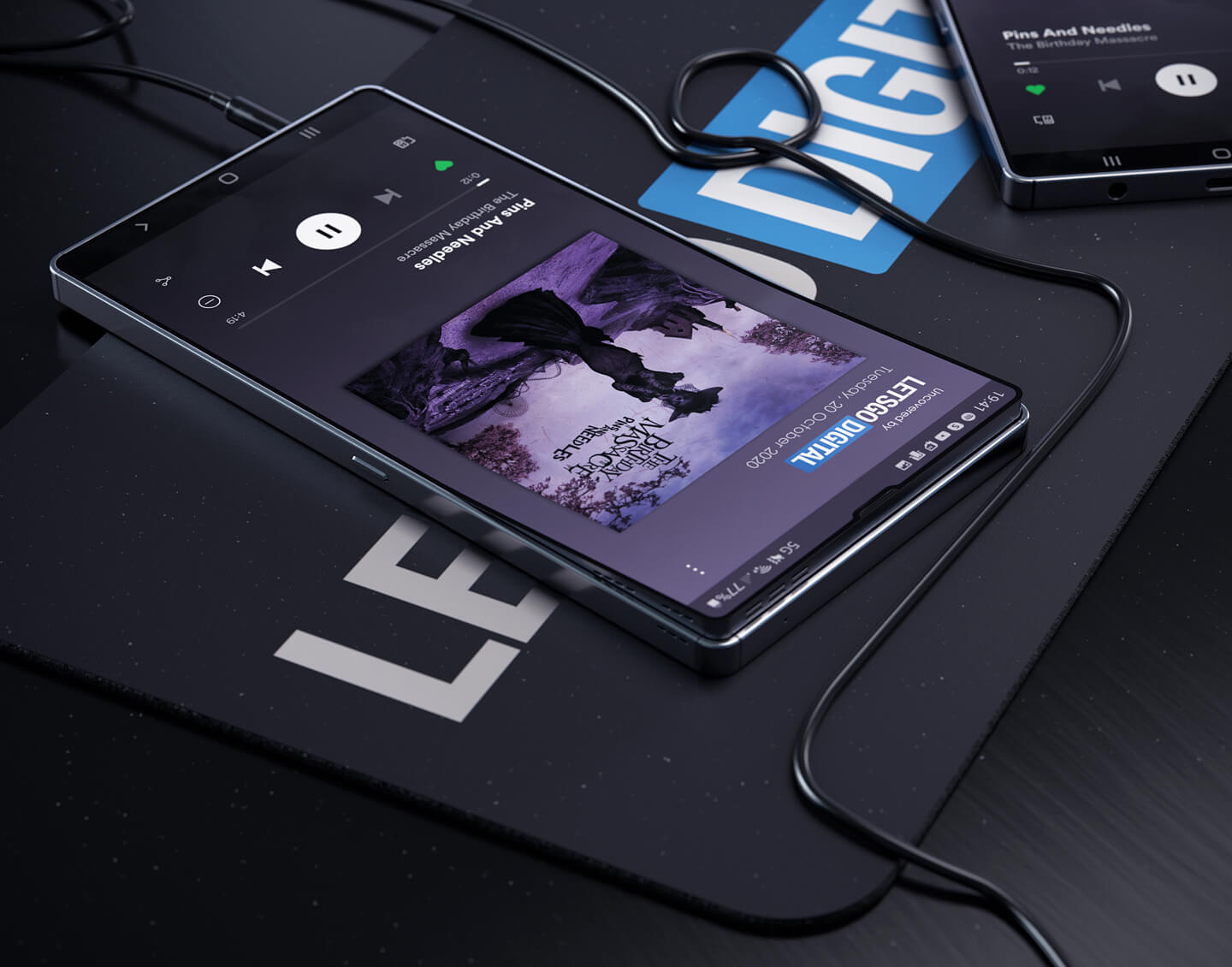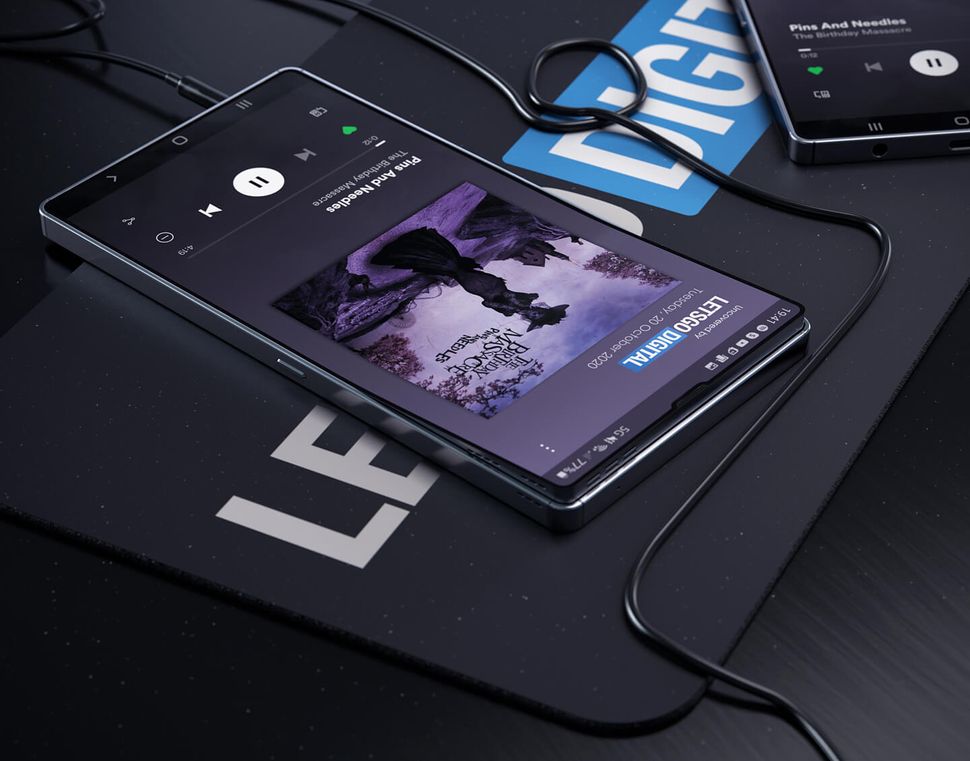 With plenty of time between now and the S22's launch, we've got a wishlist of features we hope Samsung will incorporate.
A true full-screen design: This is rumored to be coming true so it's not a big ask. We'd like to see a full-screen design for the Galaxy S22 with a front camera that disappears when you don't need it. We'd also like to be able to use apps in full-screen mode without having to dig into settings as you do now with some apps and games. 
A sharper display: Samsung dropped the resolution on the Galaxy S21 and Galaxy S21 Plus from quad HD to 1080p, likely in an effort to save cost. But it would be nice if the sharpest resolution wasn't a Galaxy S22 Ultra-exclusive feature this time around. 
S Pen support for every Galaxy S22: Right now, only the Galaxy S21 Ultra supports the S Pen as an option, while the Galaxy S21 and Galaxy S21 Plus do not. So if Samsung is serious about adding S Pen support to more devices, providing a digitizer for all three Galaxy S22 models would be welcome. 
Faster charging (even if it's not in the box): After offering a 45W charger option on the Galaxy S20 Ultra, Samsung stepped away from that perk for the Galaxy S21 lineup. However, a leak points to Samsung releasing a 65W charger, and we hope that it supports the Galaxy S22 lineup. 
Longer battery life: The Galaxy S21's battery life wasn't bad, but it could be better. On the Tom's Guide battery test, the regular Galaxy S21 lasted 9 hours and 53 minutes when web surfing over 5G, but that dipped all the way down to 6:31 with adaptive display mode on.
The Galaxy S21 Ultra fared better, as it endured for 11 hours and 25 minutes in 60Hz mode and 10:07 in adaptive mode. Keep in mind that the the adaptive display on the S21 Ultra is more dynamic, as it can scale down to 10 Hz, as opposed to 48Hz for the S21 and S21 Plus. So it would be nice if Samsung graced the S22 and S22 Plus with the same refresh rate range as the Ultra for its next phones. 
Better cooling: Some Galaxy S21 users and reviewers have complained that the Galaxy S22 can run quite warm under heavy workloads or when gaming for longer stretches. So it would be good to see a better cooling solution for the Galaxy S22. 
Bring back microSD: The Galaxy S21 saw the removal of the microSD card slot, much to the chagrin of many users and fans. While Samsung didn't provide reasoning for this, we expect it might have something to do with keeping the S21 costs reduced as much as possible. However, that doesn't mean we don't want to see expandable storage come back in the Galaxy S22. Samsung was one of the last bastions of this feature in the flagship market after all.