A comet explosion released dark and glassy shards in Chile's Atacama Desert, NASA works to repair the Hubble Space Telescope and an astronaut makes tacos with the first space-grown chiles. These are some of the top stories this week from Space.com. 
NOAA is monitoring recent solar outburst activity. 
The Space Weather Prediction Center (SWPC) has been monitoring a series of solar outbursts which could interfere with power grids, satellites and radio signals here on Earth. SWPC is an office within the National Oceanic and Atmospheric Administration (NOAA). The "cannibal" outbursts from the sun have been producing bubbles of hot gas and magnetic field called coronal mass ejections. 
Full story: Solar storm from 'cannibal' sun eruption may impact power grid and bring auroras as far south as Pennsylvania
NASA trying to solve the Hubble glitch mystery. 
On Oct. 25, the Hubble Space Telescope's science instruments went into safe mode after experiencing a glitch. NASA is still working to understand what exactly caused the telescope to go temporarily out of commission. 
Full story: NASA still working to figure out why Hubble's science instruments went dark
Blue Origin loses lawsuit over NASA moon lander contract.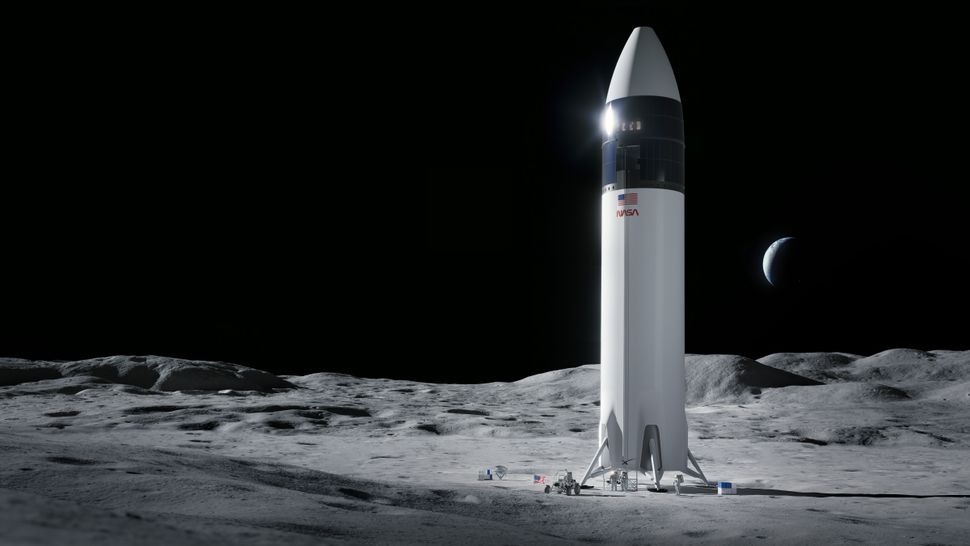 Blue Origin filed a lawsuit earlier this year to contest NASA's decision to have SpaceX develop its initial Human Landing System (SLS). Blue Origin recently lost the federal lawsuit it filed to protest the lucrative NASA moon lander contract, allowing the space agency and SpaceX to resume work on the project. 
Full story: Blue Origin loses federal lawsuit over NASA moon lander contract
Scientists propose 'alien life evidence' scale. 
A new paper argues that researchers who find some evidence of alien-life signatures ought to rate their findings along a scale. The goal is to make the search for life less "binary" — life or no life — and to express findings with language that shows a sense of ambiguity in an effort to more accurately reflect the scientific process. 
Full story: NASA scientists propose new 'alien life evidence' scale
Astronaut creates tacos with first space-grown chile peppers. 
NASA astronaut Megan McArthur made tacos aboard the International Space Station with the first chile peppers ever grown in space. A total of 48 Hatch peppers were grown by the astronauts as part of a new push by the space agency to test out more space food possibilities. McArthur called her culinary creation "my best space tacos yet." 
Full story: Astronaut makes zero-g tacos with 1st chile peppers grown in space. They look delicious.
Moon rocks collected by China are younger than Apollo lunar samples. 
In December 2020, China's Chang'e 5 spacecraft collected 3.81 pounds (1.73 kilograms) of lunar dust and rocks and brought them to Earth. New analyses of these moon rocks shows that lunar volcanism occurred later than previously known. Volcanic rocks in a region called Oceanus Procellarum, where Chang'e 5 collected its samples, are about a billion years younger than the rocks sampled by the Apollo and Soviet Luna missions. 
Full story: China's fresh moon rocks are younger than the Apollo samples and no one knows why
Tom Hanks declined the offer to go to suborbital space with Blue Origin. 
Actor Tom Hanks recently revealed that he was offered a seat on a suborbital Blue Origin flight. On Tuesday (Nov. 2), Hanks shared on the "Jimmy Kimmel Live!" show that he would have had to pay $28 million for the opportunity. The actor declined the offer. 
Full story: Tom Hanks said 'No thanks' to a space trip offer from Blue Origin's Jeff Bezos. Here's why.
Astronomers release new decadal survey. 
The astronomy community came together to decide what the top priorities of the next decade should be. On Thursday (Nov. 4), the U.S. National Academies of Sciences, Engineering, and Medicine released a "decadal survey" called "Pathways to Discovery in Astronomy and Astrophysics for the 2020s." Some of the outlined priorities include working on inclusivity and finding habitable exoplanets. 
Full story: Astronomers target habitable exoplanets, black holes and inclusivity as top priorities for next decade
Boeing gets the green light to launch a 147-satellite constellation. 
On Wednesday (Nov. 3), Federal Communications Commission (FCC) granted Boeing permission to launch a broadband constellation that will place 147 satellites in orbit. The FCC also rejected a claim from SpaceX that the new Boeing constellation would cause interference with their own megaconstellation called Starlink. 
Full story: Boeing gets FCC approval for 147-satellite constellation
A comet explosion may have happened over Chile about 12,000 years ago. 
Scientists recently discovered evidence that one or more huge comets may have broken apart in the skies over a South American desert. A team found the strange dark, glassy rocks in a 47-mile (75 kilometers) swath of Chile's Atacama Desert that point to a comet explosion about 12,000 years ago. 
Full story: Massive comet exploding over Chile 12,000 years ago may have created strange glassy rocks
Follow us on Twitter @Spacedotcom and on Facebook.