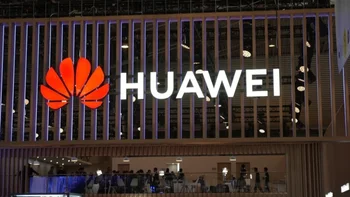 After a long and troublesome chain of events, some of which date all the way back to 2018, Huawei was banned from accessing the US supply chain in May 2019. Long story short, the Chinese manufacturer effectively lost its market share in the US, alongside the ability to sell smartphones with US intellectual property on board, including Google Mobile Services and Qualcomm hardware.Last year Huawei sold its Honor subsidiary in an attempt to circumvent the US trade ban. The move proved to be successful, bringing Qualcomm silicon and Google Mobile Services back on board Honor devices. Now, according to Bloomberg, Huawei has devised another plan to trick the US ban – licensing smartphone designs.
The report says that Huawei is looking to license some of its smartphones to third parties, and some of the potential candidates include a company called Xnova – a part of China Postal and Telecommunications Appliances Co, as well as a telecom manufacturer going by the name of TD Tech Ltd.
This workaround would allow Huawei to use Qualcomm TSMC chipsets and Google Mobile Services on licensed devices, as they won't be sold under the company's name. Instead, Huawei-developed and built smartphones will start to appear under different brands, potentially bypassing the US trade ban.
Will it work?
It's pretty difficult to assess the outcome of this move without hiring two dozen tech lawyers. The Honor stunt may have worked out in the beginning but now the company faces the same repercussions as its former parent.
Back in August, 14 House Republicans asked the U.S. Commerce Department to apply the same measures that have been imposed on Huawei and place Honor on the blacklist. The Republicans said in an open letter that Huawei's decision to sell Honor was done "in an effort to evade US export control policies meant to keep US technology and software out of the hands of the Chinese Communist Party (CCP)."
Last month, Republican U.S. senators led by Marco Rubio again urged the Biden administration to blacklist Honor, describing the company as an "arm" of the Chinese government and a threat to national security. The noose appears to be tightening around Honor's neck, and there are no guarantees that the same won't happen with the companies licensing Huawei phones.