We may earn a commission if you make a purchase from the links on this page.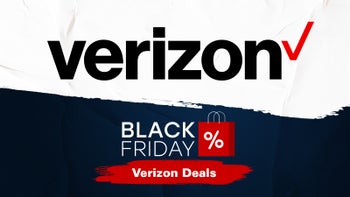 Black Friday is almost upon us, and while some of deals are still a well-kept secret, good results come as a result of good preparation. This article is exactly that and aims to prepare you for the upcoming deals bonanza.
In this particular piece, we will be guiding you through Verizon's best deals this Black Friday, see what deals were available last year, and try to extrapolate what promotions will be available in November 2021. Verizon is still the biggest US mobile carrier and this is exactly the reason why we are so excited about the potential deals that will be available very soon.
So, without further ado, let's see what's up with Verizon's upcoming Black Friday deals! You can currently sign up for Verizon's Black Friday deals and be the first to receive updates on Big Red's upcoming promotions.
Jump to section:
Verizon Black Friday deals on iPhones
Lots of iPhones are currently discounted on Verizon. Aside from deals on the
iPhone 13
, older iPhones are also part of the early Black Friday deals available on Big Red. Most of the deals will require you to trade an eligible device that will net you the sweet discount, while most deals will require you to sign up for any or a specific Verizon Unlimited plan. You will learn more about the terms and conditions for each deal as soon as you click on any of the deals in the widget beneath.
It's unclear if we'll see deals on the
Apple Watch
7 this Black Friday season, because the wearable is simply not out yet and Apple hasn't given a specific release date. This, paired with the novelty of it, probably means that we won't be seeing any Apple Watch Series 7 deals.
Being the top Apple smartwatch as of now, the Apple Watch Series 6 will definitely be discounted.
Verizon Black Friday deals on tablets
We expect to see a mighty $200 off on iPads, possibly even without trade-in, something similar to last years' Black Friday deals on Verizon. Samsung
Galaxy Tab S7
could also get a discount, as last year the Samsung Galaxy Tab S6 got a $150 off during the entire Black Friday weekend. Additionally, we might see other brands' tablets discounted as well, around $100 off.
Last year Verizon Black Friday deals on iPads and tablets were entirely dependent on trade-in of an eligible device, or a purchase of a smartphone together with the tablet you have chosen, so expect such conditions on Black Friday 2021 also.
Other Verizon Black Friday deals
Apart from iPhones, Samsung Galaxy phones, iPads, and tablets, Verizon will also have other interesting tech deals and discounts on Black Friday 2021.
Last year, for a limited time Verizon offered customers 12 months of PlayStation Plus and PlayStation Now. That gave access to unlocked multiplayer gaming, monthly free PS4 games, and a library of hundreds of older games.
In order to qualify for this specific deal, you had to to switch to Verizon and activate a new smartphone line with Play More, Do More or Get More Unlimited. When you switched, you had to trade in an eligible device, then purchase a select smartphone.
Stay tuned for both Verizon Black Friday deals this 2021 on tech and other such offerings right here, as soon as Black Friday starts up once again.