We may earn a commission if you make a purchase from the links on this page.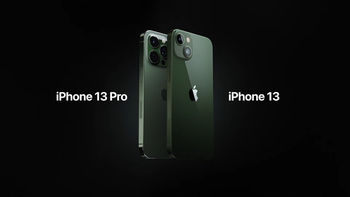 As has become customary during its spring product events, Apple announced new iPhone colors to keep its fans entertained and buying intent high. This time around, they are variants of the same color for both the lowly iPhone 13, and the more expensive Pro series. 
You can preorder the green iPhone 13 and the Alpine Green 13 Pro or 13 Pro Max right now with the following deals and trade-in bonuses to be had:
As mentioned, the new colors go to both the cheapo iPhone 13, and its more sophisticated
iPhone 13 Pro
siblings. Both new colors, however, are shades of green, with the one on the iPhone 13 Pro called Alpine Green, while the iPhone 13 gets a darker hue, but both seem very pleasing to the eye.
You will be able to preorder the two new green shades that the Apple iPhone 13 and iPhone 13 Pro series come in starting Friday, March 11, but Apple will actually release them for shipment no earlier than next Friday, March 18.