The ZTE Axon 40 Ultra was announced a month ago and now it is ready to go global. The flagship is powered by the Snapdragon 8 Gen 1 chipset, has a 6.8" FHD+ AMOLED display with 120Hz refresh rate, triple 64MP cameras (16mm, 35mm and 91 mm) as well as a 16MP under display camera, plus a 5,000mAh battery with 65W fast charging.
The base 8/128GB model costs $800/€830/£710. There is also a version with 12GB of RAM and 256GB storage for $900/€950/£810. The launch in China included versions with 16GB of RAM and 512GB and even 1TB storage, but those will not be available worldwide (not yet, at least).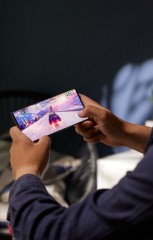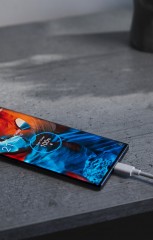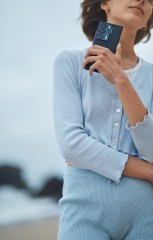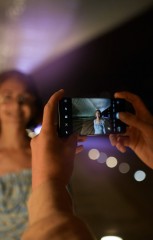 The ZTE Axon 40 Ultra will be sold globally starting on June 21
Global sales will begin on June 21 (Tuesday two weeks from now), but you can already pre-order the new flagship. Starting tomorrow you will be able to put down a small deposit ($2/€2/£2), which will translate to a $50/€50/£40 discount when sales being.
The ZTE Axon 40 Ultra will be sold through the company's official store in the following countries and regions:
North America: Canada, United States (not including: American Samoa, Guam, Hawaii, Northern Mariana Islands, Puerto Rico, U.S. Virgin Islands)
Europe: Austria, Belgium, Bulgaria, Croatia, Cyprus, Czechia, Denmark, Estonia, Finland, France, Germany, Greece, Hungary, Ireland, Italy, Latvia, Lithuania, Luxembourg, Malta, Netherlands, Poland, Portugal, Romania, Slovakia, Slovenia, Spain (50 of 52 provinces), Sweden, United Kingdom
The Middle East: Israel, Kuwait, Saudi Arabia, United Arab Emirates
Asia Pacific: Australia, Hong Kong SAR, Indonesia, Japan, Macao SAR, Malaysia, the Philippines, Singapore, South Korea, Thailand, Vietnam
Africa: South Africa (8 of 9 provinces)