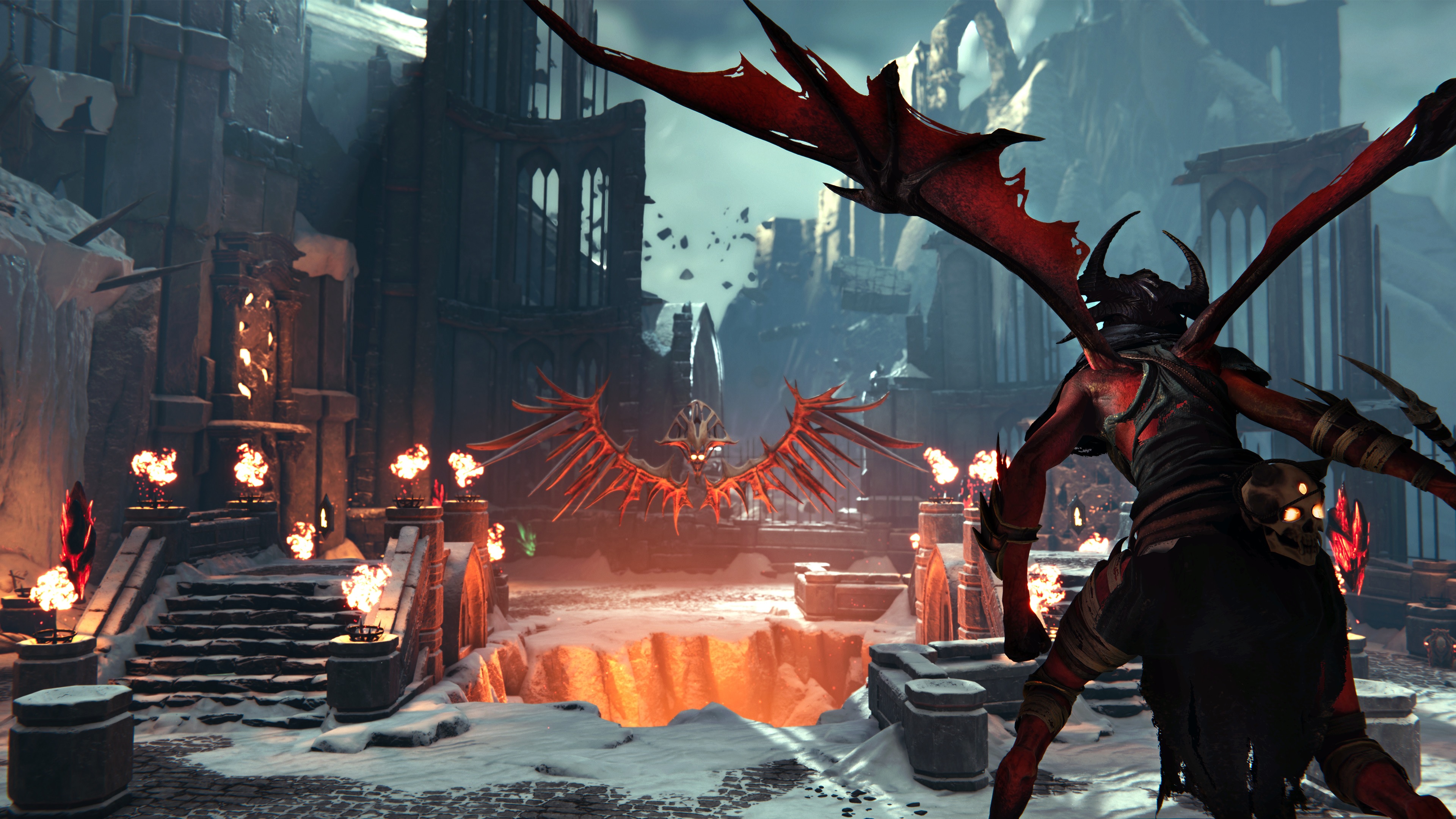 What you need to know
Microsoft is holding a special event for Summer Game Fest, allowing players to try out demos of games that would normally be relegated to a show floor. 
There are 34 ID@Xbox game demos available, including for previously-announced titles like Metal: Hellsinger.
The demos can be played from now through June 27, 2022.
Anyone looking for more games to play will be happy to learn that the ID@Xbox Summer Game Fest demos are now available. 
Just like in 2021, Microsoft is teaming up with Summer Game Fest to provide demos for 34 different games on Xbox consoles, which are all available now, per Xbox Wire (opens in new tab). Unlike many game demos, these are the kind of builds that would usually be reserved for an in-person show floor. As such, some bugs and lack of polish can be expected, and players are encouraged to respectfully share feedback with the developers.
The demos are available from now through June 27, 2022, so if you want to try them you'll want to act fast. A wide selection of indie games are available, including the heavy metal demon-slaying rock game Metal: Hellsinger. To find the demos, simply boot up your Xbox Series X, Xbox Series S, or Xbox One console and check the store.
Here's the list of games included in the demo selection:
Another Crusade – Dragon Vein Studios
Ato – Tiny Warrior Games
Batora: Lost Haven – Stormind Games
BattleCakes – Volcano Bean
Boxville – Triomatica Games
BROK the InvestiGator – COWCAT
Broken Pieces – Elsewhere Experience
Despot's Game – Konfa Games
Doodle God Evolution – JoyBits Games
Endling – Extinction is Forever – Herobeat Studios
Exhausted Man – Candleman Games
Grid Force – Mask of the Goddess – Playtra Games
Grotto – Brainwash Gang
Lost Ruins – Altari Games
Metal: Hellsinger – Sunhammer AB/The Outsiders
MUSYNX – MUSYNX Studio
Nummels – Plattnip
Overpass: Rhythm Roadtrip – Studio Bean
Overrogue – EXE-CREATE
PolyFury – Wayfarer Games
RE:CALL – maitan69
Richman10 – Softstar Technology
Sail Forth – David Evans Games
Severed Steel – Greylock Studio
Shadowrun Returns – Codeglue
Spiderheck – Neverjam
Strings Theory – BeautifulBee
Strong Moon – Chihuas Games
Stuffed – Waving Bear Studio
Terror of Hemasaurus – Loren Lemcke
Tinykin Splashteam
Wave Break – Funktronic Labs
Wreck Out – Four5Six 
Ynglet – Nifflas' Games