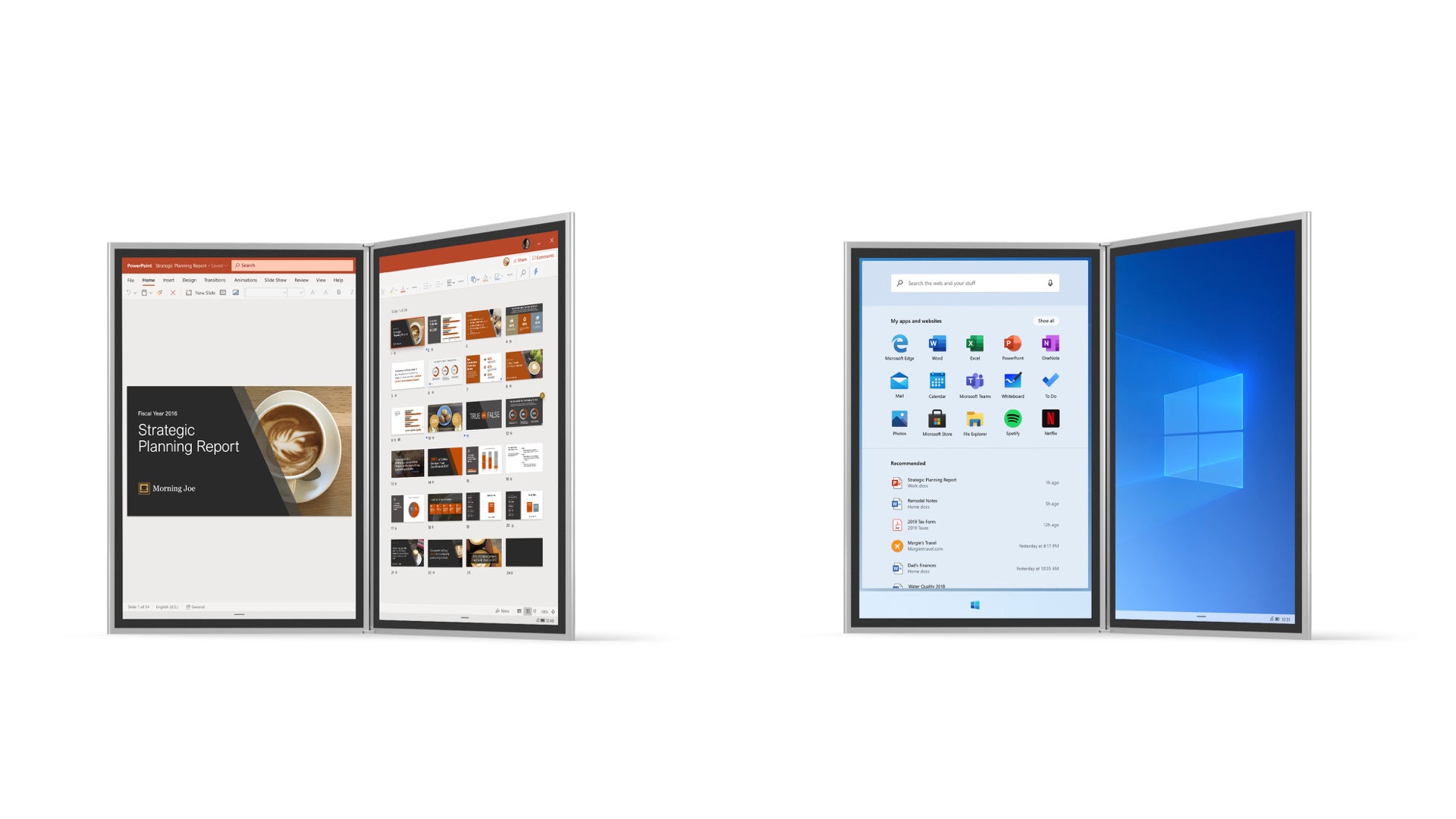 Regardless of what you think about Microsoft's hardware products, one thing cannot be denied – they are very unique. The Surface Duo lineup is probably one of the most exceptional smartphones, period – and not necessarily in a good way. The Surface Neo was an even stranger piece of technology.
The latter was the bigger brother of the Surface Duo, a dual-touchscreen laptop/tablet hybrid that was supposed to run a custom version of Windows. According to most reports, the project has now been scrapped. But one wild rumor seems to indicate otherwise.
According to a tweet by Roland Quandt, a tech tipster with a rather reliable track record, Qualcomm might be developing a special chipset for the Surface Neo (or a spiritual successor of some kind). The assumption rests on the fact that the ultra powerful SoC, which is "supposed to eat M1/M2 for breakfast", is being developed for "mini laptops or at least small 2-in-1 devices". This last bit of information is based on a recent article by WinFuture.A Surface Neo with high-end specs could finally do justice to Microsoft's original vision for the Duo. Unfortunately, both iterations of the company's smartphone launched with less than impressive internals, at very high price tags. This contributed to the poor commercial performance of the lineup.
It should be noted, however, that this is still only in the realms of speculation. Officially, Microsoft has confirmed that the dual-touchscreen form factor of the Surface Duo is being scrapped. The Surface Duo 3, if we ever get one, will most likely feature a flexible display similar to the one found on the Galaxy Fold lineup.
Hence, it would not make a lot of sense for Microsoft to keep the 'inferior' design for the Surface Neo, which will likely be a very premium device. There is still a possibility for a foldable Surface Neo, in light of the fact that many manufacturers, including Apple and Samsung, are reportedly working on foldable tablets.