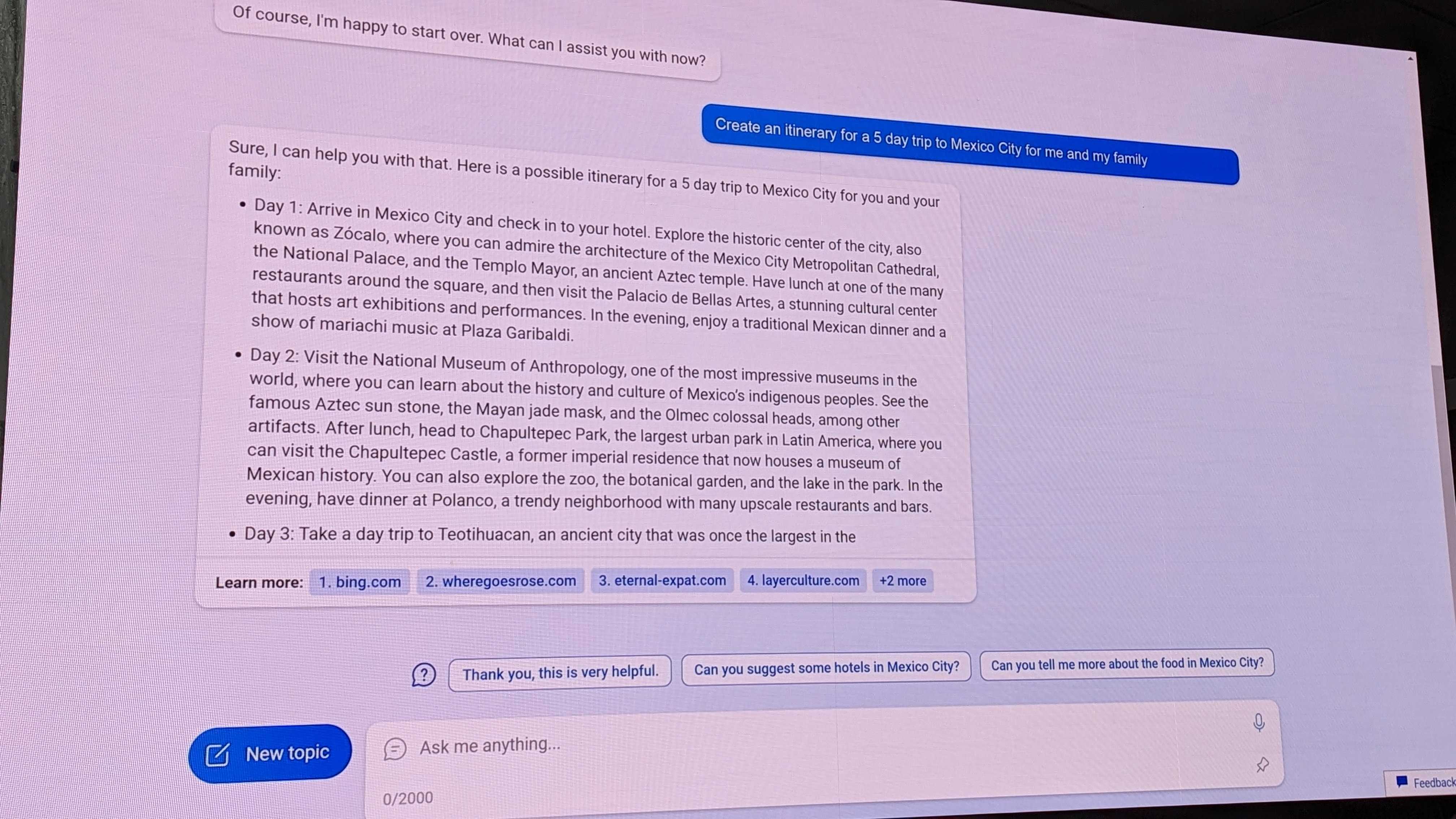 What you need to know
Microsoft recently unveiled a new Bing powered by ChatGPT.
The revamped search engine has drawn quite a bit of interest, including having 1 million people sign up to try it within 48 hours.
A recent poll at Android Central indicates that even those in the Google ecosystem may switch to the new Bing.
---
When Microsoft announced the new Bing powered by ChatGPT, the revamped search engine garnered attention across the tech industry and from general users. Over one million people signed up to try the new Bing within 48 hours. Based on trends we've seen and how much Bing is being discussed by non-Microsoft-focused news outlets, there's a good chance that this is the most attention Bing has seen since it launched.
In fact, it seems that Microsoft may have found a way to convince people to switch away from Google. A poll by our colleagues at Android Central shows interesting data about the interest in Bing.
Over 52% of voters said that they would consider switching to Bing. That figure is significantly higher than the 30.5% that said they would stick with Google. An additional 11.31% already use Bing and 6.13% won't use either search engine.
We ran our own poll last week about if people would switch to Bing now that it features ChatGPT. We saw quite a few people express interest in switching to Microsoft's search engine but assumed that our readers did not represent the general populous. After all, a site called Windows Central is likely to have readers that are willing to try Microsoft products. But the results of Android Central's poll indicate broader interest in Bing.
Of course, Android Central has readers from a variety of backgrounds and with a range of technical preferences. But over half of polled participants on a site called Android Central indicating interest in Bing seems significant.
As highlighted by our Editor-in-Chief Daniel Rubino, Microsoft doesn't need Bing to become the top search engine to make money. For every one percent that Bing gains in search market share, Microsoft gains $2 billion annually.