Intel Arc is the new kid on the block for dedicated graphics and while I've been pleased with the first-gen so far, it's clear there's still plenty to do in order to close the gap to NVIDIA and AMD. But for now, I'm all-in on the underdog, I want Intel to succeed and frankly, the performance has never been that bad. Despite what opinions on the internet might want you to believe. 
That extends to laptops, too. Before Christmas, I upgraded to the Acer Swift X 16. This pairs an Intel Core i7-1260P CPU with an Arc A370M 4GB dedicated GPU. This isn't a gaming laptop by any stretch, but it has dedicated graphics so naturally, I'm going to try and game on it. 
When Intel's laptop GPUs first launched there were some sensational headlines out there. One that sticks in my mind is "I can't believe Intel is selling this" on a YouTube video that talks specifically about the Arc A370M that's inside my own laptop. That was posted seven months ago at the time of writing this. But as I've lived with an Arc laptop for a bit now and used it to game as well, I'm pretty comfortable in saying that such headlines are (now, at least) overblown. 
The Intel Arc A370M is a low-end mobile GPU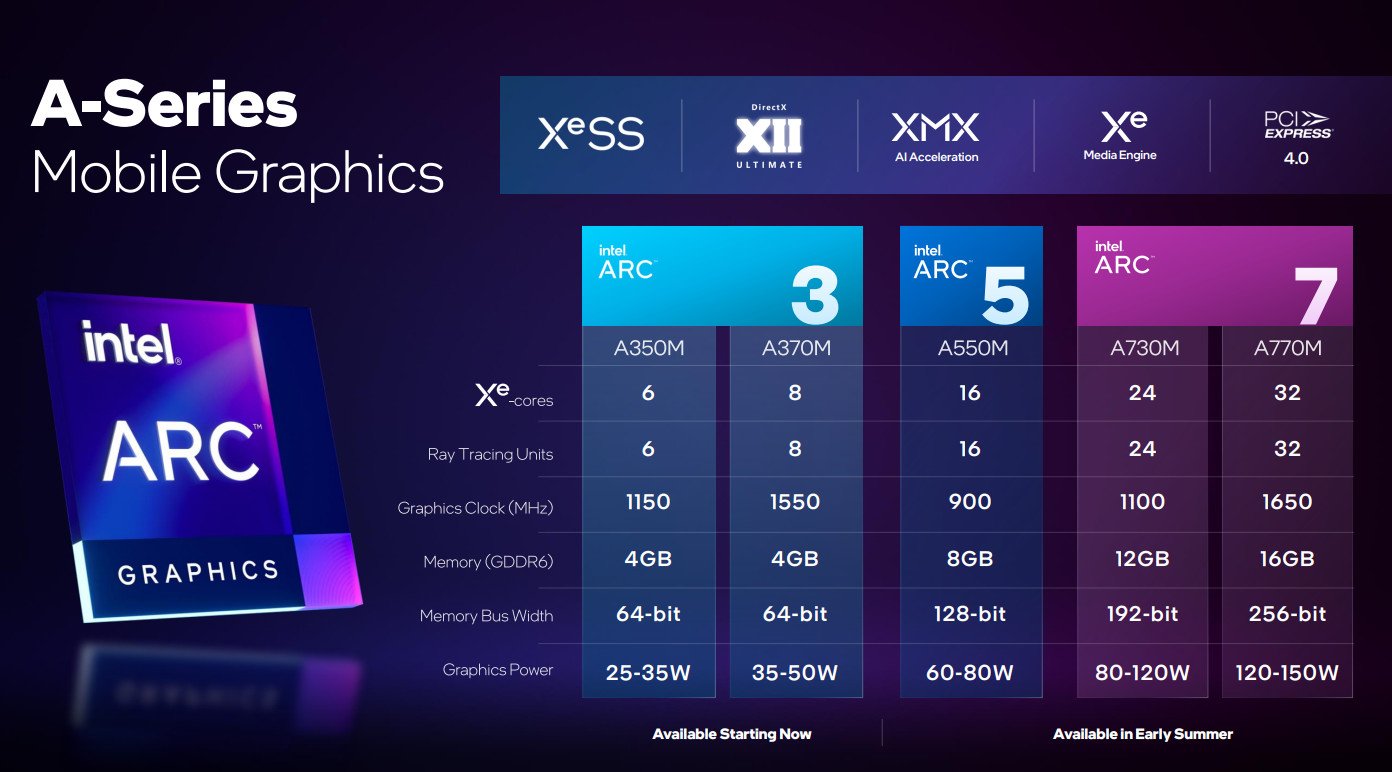 The fact that the A370M is inside a laptop like the Swift X 16 speaks to what it's real purpose is. This isn't a gaming laptop, it's not supposed to be able to play Forspoken at 144 FPS on max settings or any other such crazy ideals. 
Like the XPS 15, for example, this is a professionally targeted laptop for those who want more horsepower than integrated graphics. Creators, say, who want some extra juice for rendering videos. And since it's an Arc, it supports AV1 encoding, too. Intel was actually the first to market with hardware AV1 encoding and it covers both desktops and laptops. 
On paper, it's not a bad proposition. The A370M has 8 Xe cores, 8 ray tracing units (though seriously, don't try and play games with ray tracing), and 4GB of GDDR6 memory. I paid £1,100 for this laptop, and the whole package is great value. 
But we can't lose focus. The Arc 3 series on desktops and laptops is low-end. Arc 7 is where the performance comes from, and there are laptops out there with such a GPU inside. But I don't have one of those, so I can't talk about how they game. 
What I can say is that right now, in 2023, the Arc A370M is a surprisingly good performer. 
60 FPS gaming on a low-end GPU
If the Steam Deck has taught us anything it's that you don't need the highest-end, most powerful, and most expensive hardware to play games. Not just play them, either, enjoy decent frame rates and detail settings as well. 
The native resolution of the display on my Swift X 16 is 2560 x 1600, and apart from Vampire Survivors, I'm never using that. But I also don't need to. Much like the Steam Deck, a lower screen means that to me at least, a lower resolution is perfectly acceptable. 
If that means 720p, so be it. But a lot of the time I'm using either 1080p or 1600 x 900 and enjoying my games. How about some examples? 
Take Shadow of the Tomb Raider, everyone's favorite benchmark. At 1600 x 900 on medium settings with XeSS enabled on balanced, I can run the game at 60 FPS. Sometimes it's a little lower, sometimes a little higher, but it basically averages out around 60. It looks great and it's pretty smooth, with XeSS definitely giving it a little added advantage on this all-Intel system. 
Vulkan titles perform well, too. Wolfenstein: Youngblood is the same story. Same resolution, the same medium settings, and a pretty solid and consistent 60 FPS experience. Even Forza Horizon 5 doesn't take much to hit 60 FPS at medium settings, though I've been running it at 1920 x 1200 and hitting an average of 50 FPS, which is great. This is one game I appreciate a little extra resolution in over a few extra frames.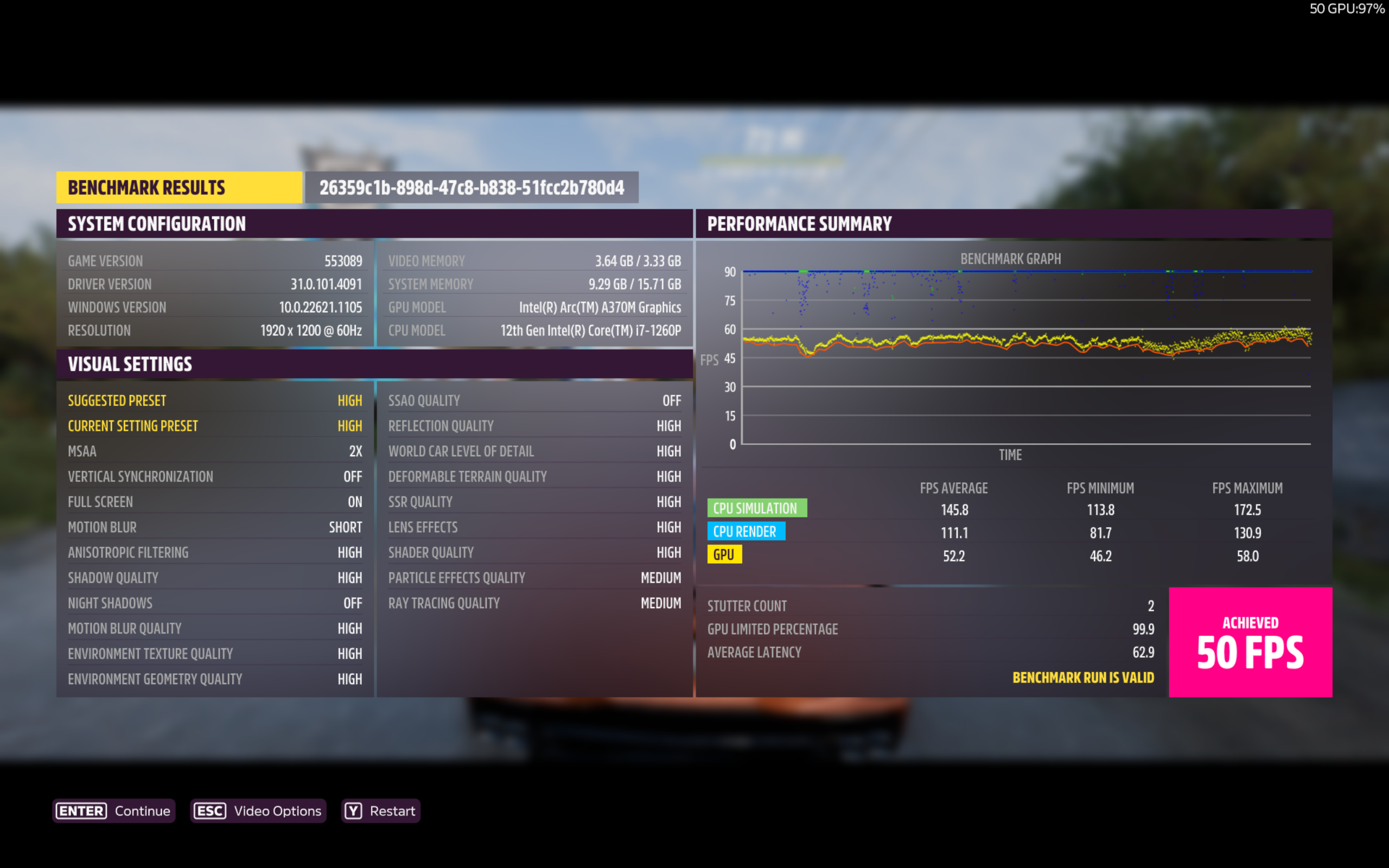 Other titles are less successful but still playable. Control needs some trial and error, but it's easy enough to go above 30 FPS while maintaining the visuals at an appealing level. Even older titles relying on DX9 are much improved over my early Arc experiences. Batman: Arkham Asylum used to crash a couple of minutes in, but Intel's recent work on improving DX9 support (all without actual hardware to do it) seems to have paid off. 
Obviously, a lot will come down to the games you want to play. But some more recent titles like High on Life and Hi-Fi Rush are enjoyable and don't require massive hardware to play well. And both have been a dream on my Swift X 16. 
Give Intel a chance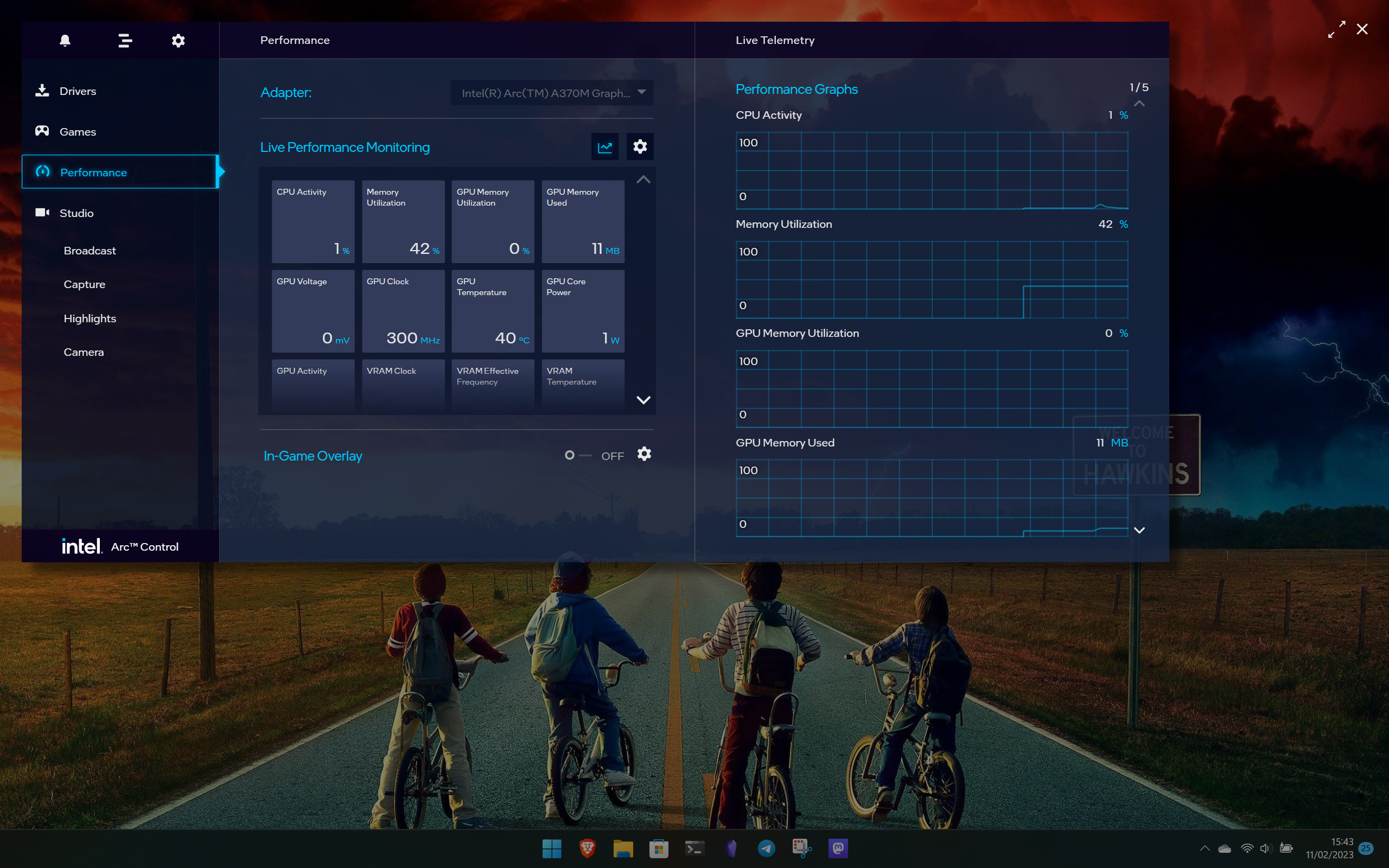 This isn't a definitive review nor is it a glowing endorsement that says you should all rush out and buy an Intel graphics product immediately. What it is, is my personal experience and saying that Intel needs to be given a chance. Even since the launch of desktop Arc cards, the drivers have improved massively, and they'll continue to do so. Intel is serious about this. They want it to work out. 
We all need Intel to succeed with this as well. NVIDIA gets things too much its own way, and AMD isn't the plucky underdog anymore, joining the green team with some really expensive graphics products. Intel has a focus on trying to offer something different and something that doesn't cost you a kidney to buy. And I appreciate that. 
We may not see too many laptops coming with Intel Arc graphics, but unlike those early headlines, I'd encourage anyone not to dismiss it. If you're a hardcore gamer, then sure, you're going to want an NVIDIA laptop right now. But if you're buying an all-around machine, like I did, mainly for work but with a hope of doing a little gaming on the side, even Intel's lower-end hardware is more capable than you might think. 
I have no regrets and haven't switched back to using the NVIDIA-powered laptop I also have in my possession. I'm more than fine with the Arc A370M, and actually pleasantly surprised at how good it is. I'm excited to see where the blue team takes this, and crossing everything that the future is bright. I'd love to see more laptop makers jump on Arc, and start experimenting with the more powerful mobile GPUs as well.