Oppo disclosed its plans for providing support for foldable devices during the global rollout of the Find N2 Flip yesterday and surprisingly, it has committed to delivering 4 years' worth of major Android updates to the device, along with 5 years' worth of security updates. That is on par with Samsung's support for the Galaxy Z Flip 4 and close to what Google offers on their Pixel line.
This is excellent news for brand new Find N2 Flip buyers who can now rest assured that their phone will continue to receive updates long after they have grown tired of using it. Furthermore, this solidifies that Oppo isn't playing games with this global release and they really mean to bring Samsung competition in the foldables space.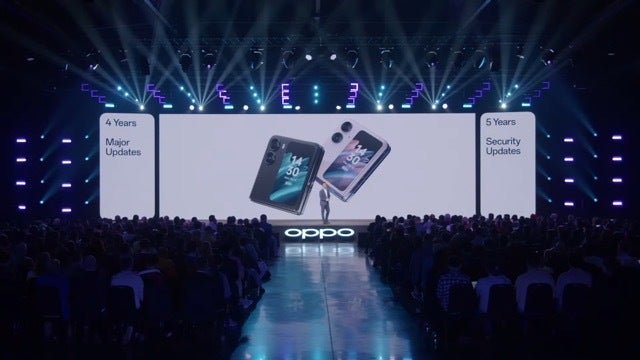 As reported by 
GSM Arena
, this means that since the Find N2 Flip comes preinstalled with the most recent version of Android running on the most recent version of ColorOS 13, it should be able to receive at least Android 17 before support is discontinued. This coupled with the fact that the Oppo Find N2 Flip is currently the modern clamshell with the largest external display and sports an improved battery over its predecessor, makes this phone a very real option for those that prefer this form factor.
Additionally, the company's
declared commitment to foldables
, as stated in an interview by Billy Zhang, Oppo's President of Overseas Sales and Service, is reason enough to stop and notice what the company is accomplishing. The Find N2 Fold is another device that could become very real competition if released globally just as the Flip was.
In my opinion, the only thing stopping this device from being more popular is the fact that it is currently not being sold in the United States and only available as an import or
globally via UK carriers
. Samsung and Google should be paying very close attention at what this company does in the future.