Say hello to the Galaxy A14 5G, the latest inductee in our review program.
Let's do the unboxing before we hold introductions, shall we? Samsung ships the Galaxy A14 with a USB cable and a SIM tool. You'll have to spring for a charger or case yourself.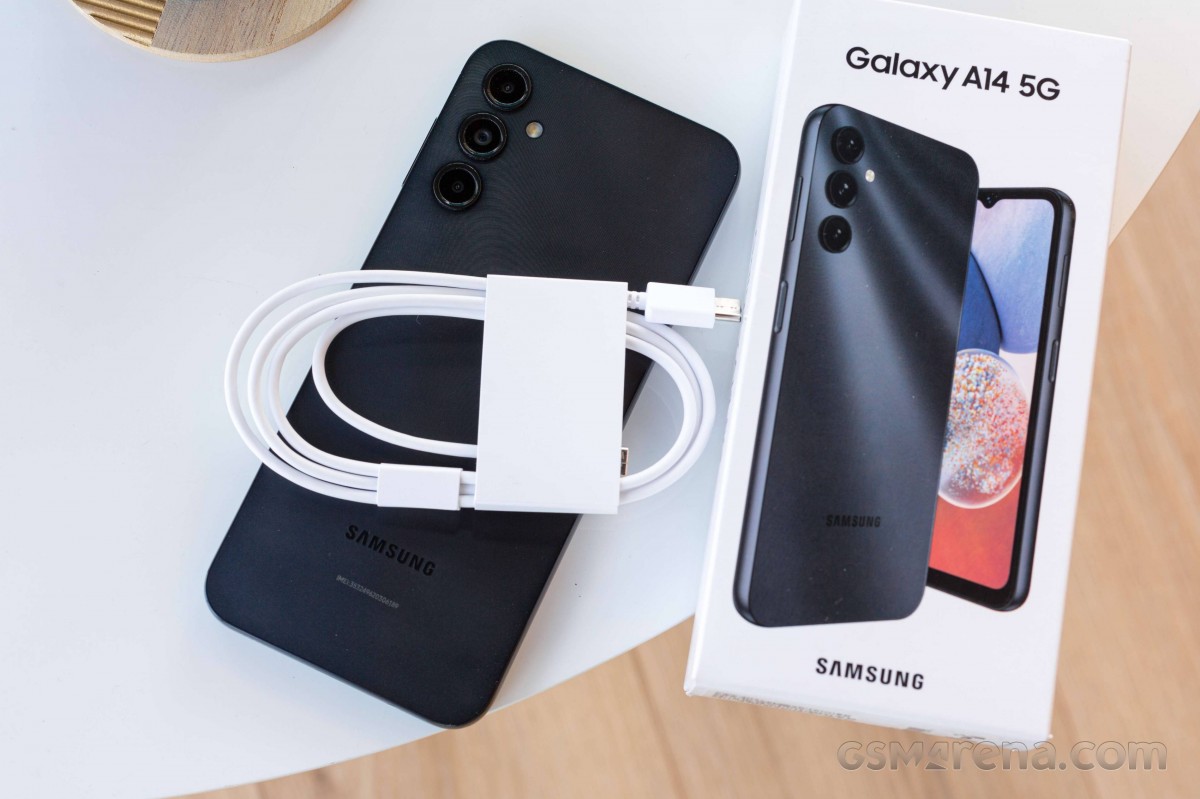 The Galaxy A14 is a simple device that does the basics right and commands a reasonable price. It has a 6.6-inch 1080x2408px LCD of 90Hz refresh rate, a MediaTek Dimensity 700 chipset with 4GB, 6GB, or 8GB of RAM.
There's a 5,000mAh battery that should prove long-lasting, and a 50MP primary camera with an f/1.8 lens and PDAF.
All very well and reasonable. Now add the starting price of $200 and INR 15,000, and you get an interesting package.
As a subtle bonus, the Galaxy A14 shares much of its appearance with the flagship Galaxy S23+, though it's a bit bigger. Looking up close you'll notice that the Galaxy A14 has a subtle curving pattern to its plastic rear panel, while the flagship phone has matte glass. You do get what you pay for after all.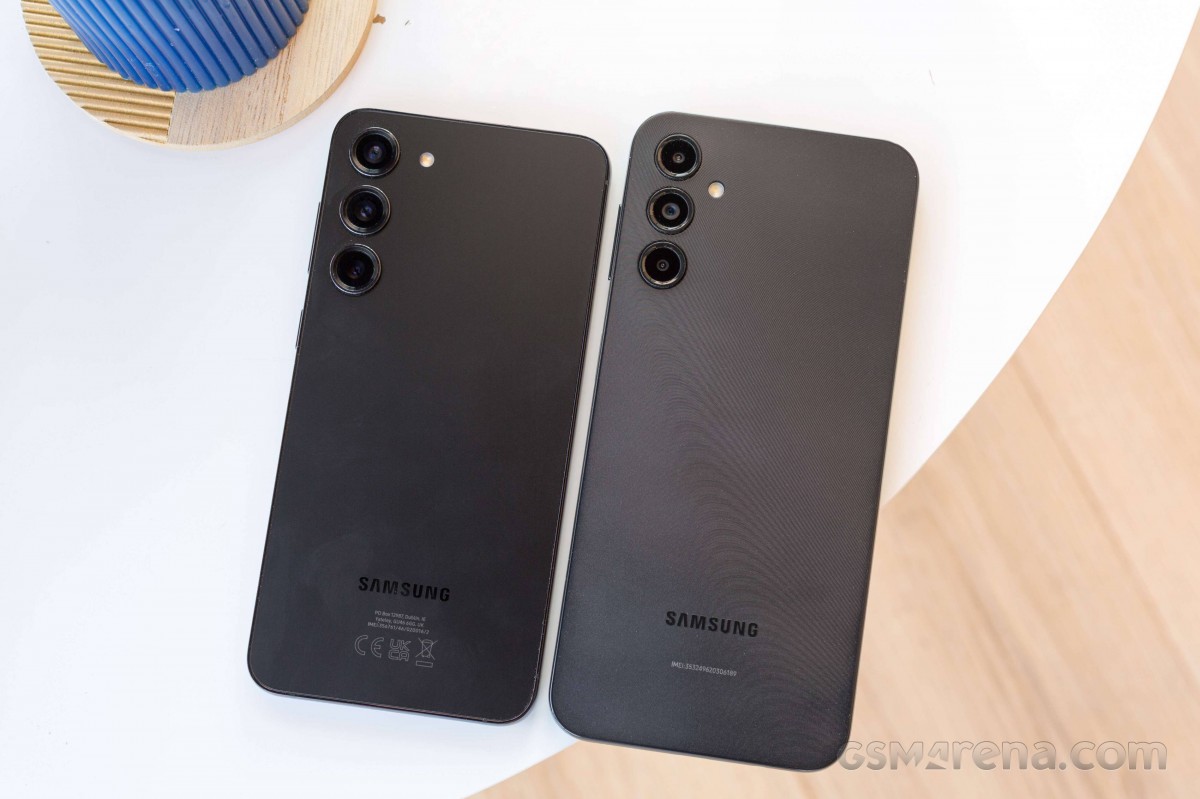 Stay tuned for our review of the Galaxy A14 to know if this is the entry level phone to get these days!