Samsung's rugged Galaxy Tab Active 3 tablet from 2020 has an IP68 ingress protection rating which means that in theory, it can be submerged in fresh water to a depth of nearly 5 feet for as long as 30 minutes. Not that we'd suggest doing that. As for the manufacturer's non-rugged Galaxy Tab slates, none of them were ever given an IP rating. But that is going to end with the upcoming Galaxy Tab S9 series according to
SamMobile
.
The report says that the Galaxy Tab S9 slates will have an IP67 rating which means that the tablets can be submerged in fresh water to a depth of 1 meter (3 feet, 3 inches) for up to 30 minutes. Does this mean that you can take the tablet into the bathtub? The way we see it, as long as water damage continues to void the warranty of your device, even with an IP rating you shouldn't take unnecessary risks when it comes to water.
Samsung
customers have been asking for a flagship tablet with some protection from water so it would seem that the Galaxy Tab S9 series will give them exactly what they want. However, SamMobile does point out that it still is possible for the company to change its mind before releasing the tablet and there still is plenty of time before the Galaxy Tab S9 series is released sometime during the second half of this year.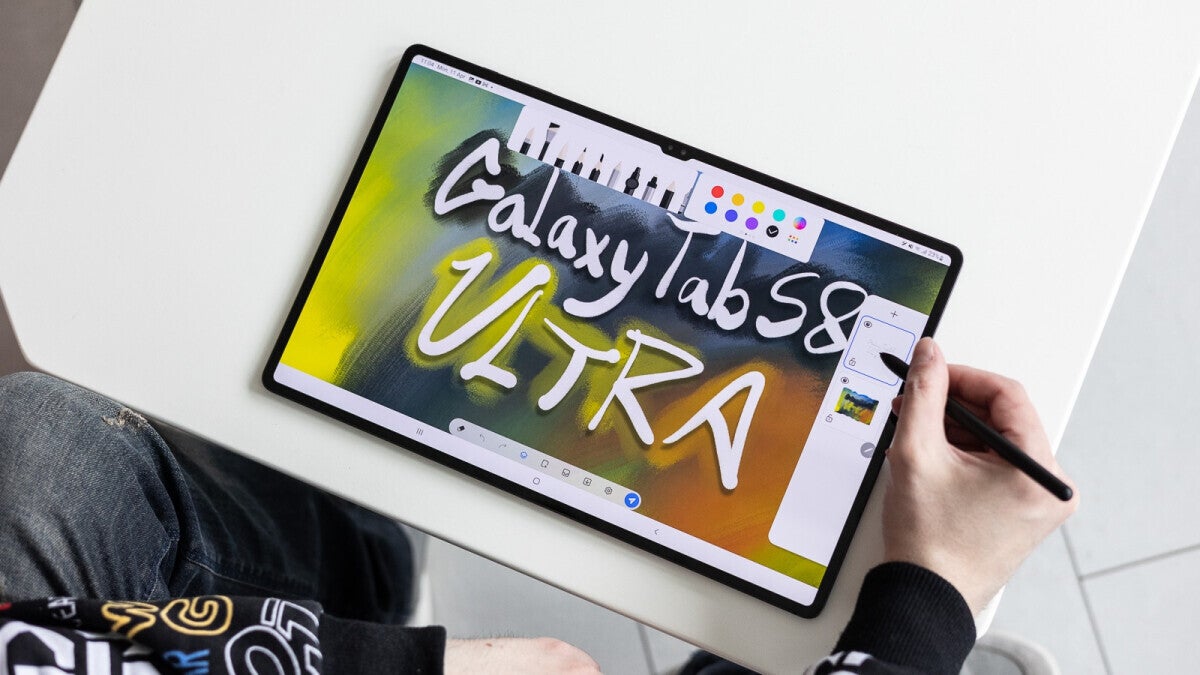 The Samsung Galaxy Tab S8 Ultra does not have an IP rating
And just in case you think that somehow Samsung's tablets are unusual since they don't offer an IP rating, let us point out right now that
Apple
has never released an iPad model that had an IP rating. That doesn't mean that these tablets have absolutely no protection from water, but it does mean that they should not be submerged.
The top-of-the-line Samsung Galaxy Tab S8 Ultra was released nearly a year ago with a 14.6-inch Super AMOLED display and a 120Hz refresh rate. The 4nm Snapdragon 8 Gen 1 is under the hood along with 8GB of memory and 128GB of storage. A 11200mAh battery keeps the lights on and charges as fast as 45W. On the back is a 13MP primary camera with an f/2.0 aperture, and a 6MP ultra wide-angle camera with an aperture of f/2.2. A front-facing 12MP dual-camera handles selfies and video chats.
The series also includes the Galaxy Tab S8 with an 8-inch display and the Galaxy Tab S8+ with a 12.4-inch screen.
As for this year's Galaxy Tab S9 line, Samsung could have the tablets powered by the Snapdragon 8 Gen 2 SoC.