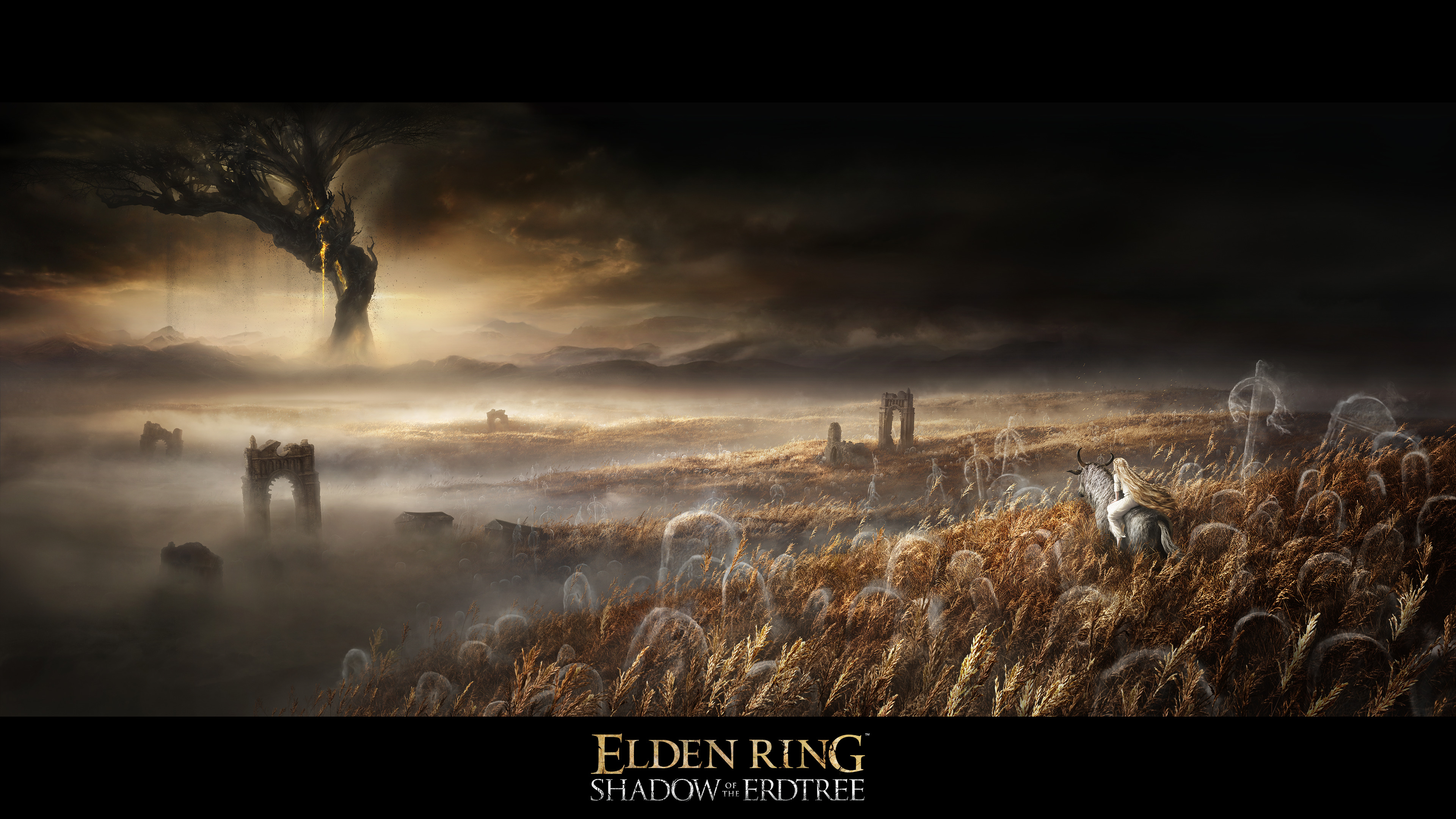 What you need to know
Elden Ring developer FromSoftware has announced the Shadow of the Erdtree expansion for its award-winning RPG.
The expansion will offer players "new adventures in the Lands Between," though we don't have a release date or more concrete details yet.
The artwork attached to the announcement Tweet features a person with blonde hair riding Torrent towards an ominous tree in the distance, with the nearby golden fields filled with spectral headstones and grave markers, stone coffins, and ruins.
---
If you're an Elden Ring fan and you've been hoping to hear news about an expansion soon, we have good news. Developer FromSoftware has officially announced Shadow of the Erdtree, a DLC for the award-winning 2022 RPG that will take players back to the Lands Between.
In the official Tweet about the DLC, the developers say that it's "currently in development." No information about the expansion or its content was revealed, though a piece of artwork and the logo for Shadow of the Erdtree was included in the announcement.
The image shows someone riding Torrent through what appears to be the golden fields of the Altus Plateau towards a massive tree in the distance, which seems to be disintegrating. The fields are filled with spectral headstones and grave markers, along with ancient stone coffins and worn-down structures. The clouds are an ominous black color, though golden light can be seen on the horizon.
Rise, Tarnished, and let us walk a new path together.An upcoming expansion for #ELDENRING Shadow of the Erdtree, is currently in development.We hope you look forward to new adventures in the Lands Between. pic.twitter.com/cjJYijM7MwFebruary 28, 2023
See more
To speculate, it's possible that the person in the artwork is Miquella since he has the same golden blonde hair, and that the expansion may take place at some point in the past like the Artorias of the Abyss DLC did in the original Dark Souls. Perhaps we'll find a way to go back in time to alter the course of the Lands Between's history somehow. It could also be Marika, as she also has the same hair color.
Ultimately, we won't know anything concrete about Shadow of the Erdtree until Bandai Namco and FromSoftware have more to share, but confirmation of a DLC alone has proven to be enough to send the Elden Ring fanbase into a frenzy. Here's hoping we get a release date and more details sooner rather than later!
Elden Ring is here, and it's available for $60 on Xbox Series X|S, Xbox One, Windows PCs, and PlayStation systems. It's one of the best Xbox games you can play right now if you're a fan of challenging action RPGs, and as such, we strongly recommend it. Between its amazing gameplay, phenomenal presentation, and its staggering amount of overall content, it's an absolute triumph.