Apple's next flagship phone looks set to be the iPhone 15 Pro Max, as the so-called iPhone Ultra may be pushed back to 2016. As the biggest and most fully-featured of the iPhone range, the iPhone 15 Pro Max could make a splash on our best phones list and set a new standard for smartphones to follow. 
While we don't expect huge differences from the iPhone 14 Pro Max, with Apple likely to double down and refine the Dynamic Island, the rumored upgrades could all add up to a very impressive phone. We could see a powerful new A17 Bionic chip, a periscope zoom camera, titanium design and other enhancements. 
So read on for all the rumors so far about the iPhone 15 Pro Max. 
iPhone 15 Pro Max potential release date  
As night follows day, we can expect to see Apple launch the iPhone 15 range in the fall, with September being the likely launch month. 
And the iPhone 15 Pro Max will likely head up the family, positioned to fend off rivals like the Samsung Galaxy S23 Ultra and likely the Google Pixel 8, which would potentially launch in October. 
iPhone 15 Pro Max price 
There are no substantial rumors for the iPhone 15 Pro Max's price, but we suspect it'll track with that of the iPhone 14 Pro lineup. So that means a starting price of $1,099 / £1,199 / AU$1,899 for a base 128GB model, topping out at $1,599 / £1,749 / AU$2,769 for a 1TB version. 
One early rumor has the iPhone 15 Pro tipped to get a $100 price hike. But that could just be for the U.S. to put it in line with the price hikes of the iPhone 14 models in the U.K. and other regions.  
Regardless, the iPhone 15 Pro Max won't be cheap. But as an out-and-out flagship phone that's to be expected, and it would likely rub shoulders with the Galaxy S23 Ultra in terms of price, which starts at $1,199 in the U.S. 
iPhone 15 Pro Max design and display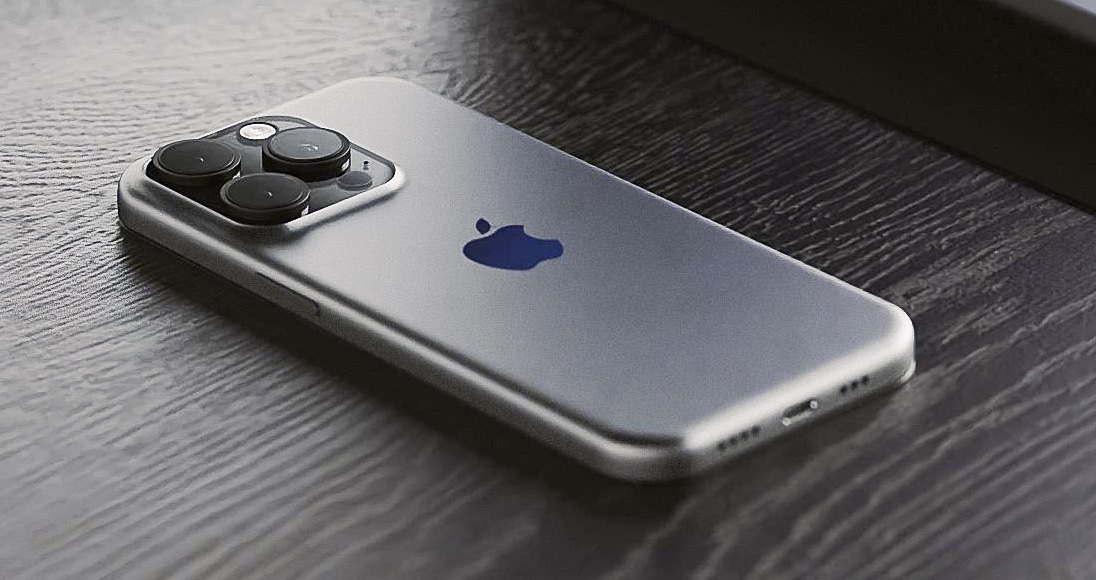 It's unlikely that Apple will shake up the overall design of the iPhone 15 Pro Max, or the Pro lineup in general. The Dynamic Island will almost certainly remain, perhaps with a few tweaks and improved functionality and third-party app support; especially as it's tipped to feature on all iPhone 15 models. 
Expect the display size to stick with 6.7 inches, as well as feature a 120Hz refresh rate courtesy of an LTPO OLED display. Apple might do some tuning to boost the brightness and colors of the iPhone 15 Pro Max's screen, but as iPhone displays are top-notch anyway, we'd expect such refinements to be small. 
One bigger change could be found on the edges of the iPhone 15 Pro Max. with some rumors touting a move away from the flat edges brought in by the iPhone 12 and a return to curved sides. The idea here is the large iPhone could be more comfortable to hold. And the iPhone 15 Pro Max's chassis could be made of titanium to boost durability while potentially shedding weight.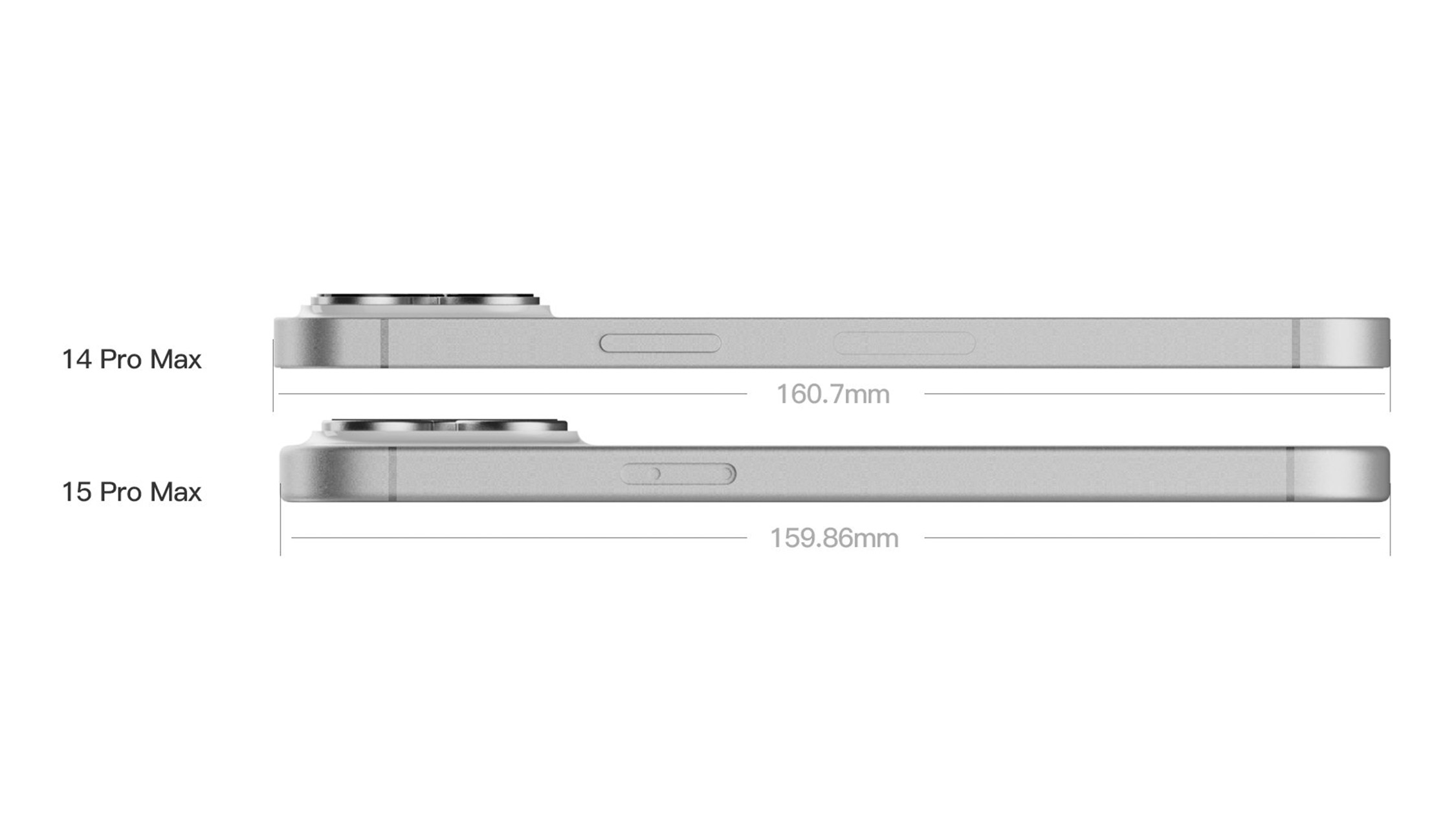 The iPhone 15 Pro Max is aslo tipped to feature solid-state buttons with haptic feedback rather than moving parts. This would make the flagship more resistant to dust and more durable overall.
We haven't heard many iPhone 15 color rumors, but according to 9to5Mac (opens in new tab) we could see a deep red color option for the iPhone 15 Pro series. 
iPhone 15 Pro Max USB-C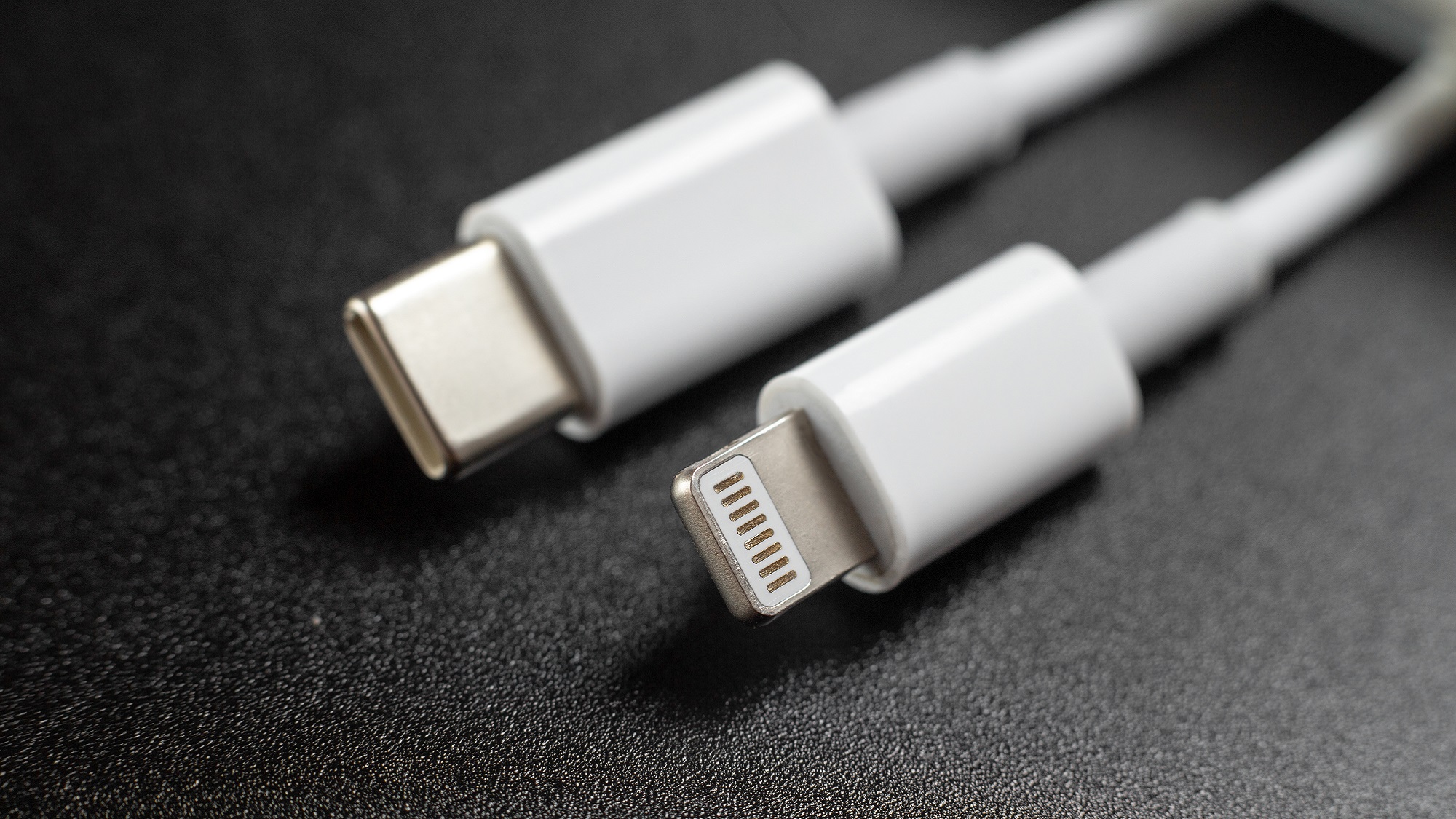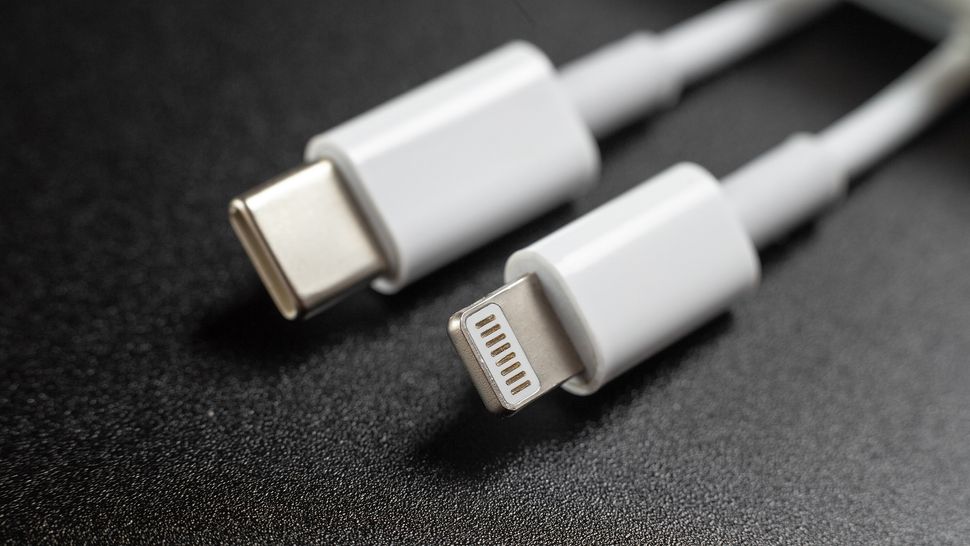 Rumors of USB-C connectivity replacing the venerable Lightning port seem very likely on the iPhone 15 Pro Max, as the European Union has demanded that phones need to adopt USB-C as the common charging standard by December 2024; Apple is very likely to get ahead of that with the iPhone 15 lineup.
Adopting USB-C would certainly help with charging and ease of connectivity. But it could make connecting to older iPhone accessors a little awkward without converters and dongles; such is the price of change. 
One rumor has Apple tipped to mandate Made for iPhone USB-C accessories, which could limit how unapproved third-party accessories perform with next-gen iPhones. That could torpedo the whole idea of open standards and interoperability with USB-C connectivity, but time will tell if this rumor bears fruit.
iPhone 15 Pro Max cameras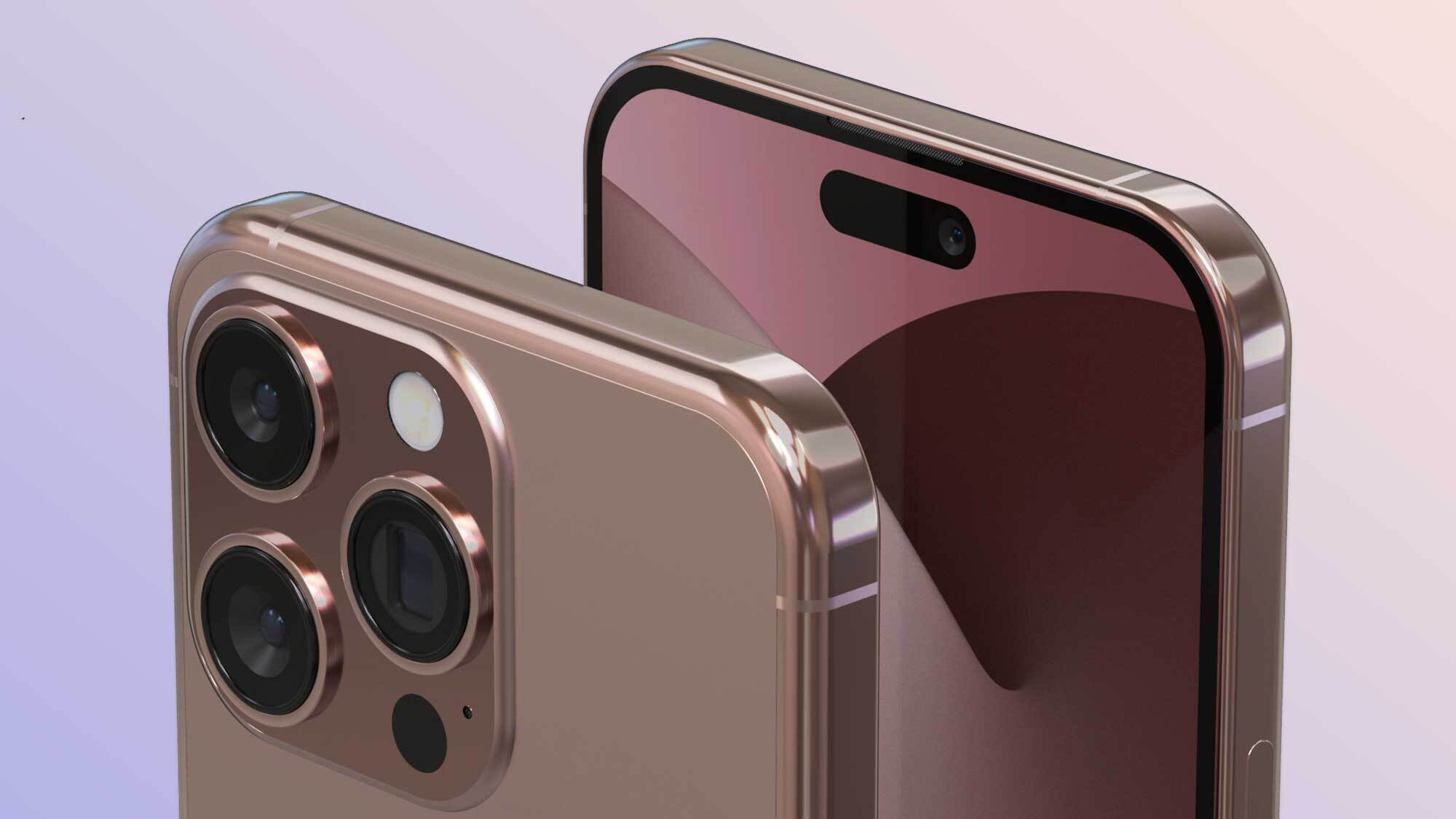 Expect the iPhone 15 Pro Max to stick with the same trio of rear cameras as the iPhone 14 Pro Max; a main, ultra-wide and telephoto suite of snappers. That'll be fine by us as the iPhone 14 Pro Max is one of our top picks for the best camera phones.
But expect improvements to be made on the sensor and software side; Apple has been tipped to use a new Sony "state-of-the-art" sensor for the iPhone 15 after all. 
One big upgrade could be a periscope telephoto lens for the iPhone 15 Pro Max, tipped by Apple analyst Ming-Chi Kuo, which would use an array of optical lenses to boost the zoom range of the camera without needing to rely on cropping or digital zooming. A 6x optical zoom could be in store. Periscope cameras popped up in phones a few years back but have since dropped off a bit. But as we saw with the Oppo Find X2 Pro, they can produce some rather nice telephoto shots. So this would be a neat upgrade for the next iPhone Pro Max.
Another Kuo rumor claims that the iPhone 15 Pro will sport an 8P main lens to reduce distortion in wider-angle shots. But considering that Apple just moved to a 7P lens for the iPhone 14 Pro, this tidbit is one we're a little skeptical about.  
iPhone 15 Pro Max specs and A17 Bionic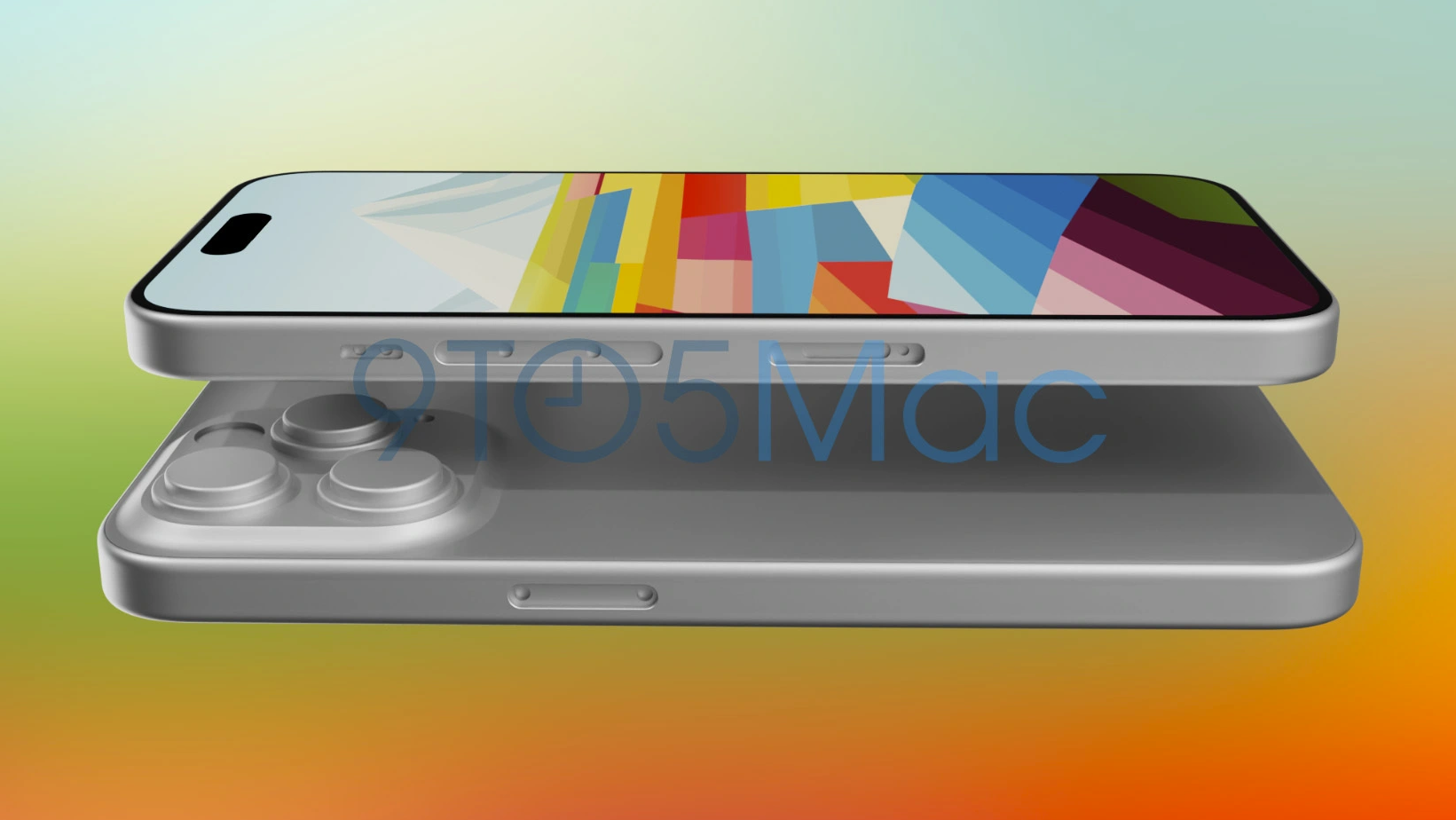 Like many Pro iPhones before it, the iPhone 15 Pro Max looks set to bring in a new A-series chip, likely in the form of the A17 Bionic. 
Expect more CPU and GPU power, but also an upgrade in machine learning and neural processing to better power smart features, from computational photography to Siri. The new chip could be built on a 3-nanometer process from TSMC, theoretically by giving it more power but also greater efficiency. 
A bump in memory is also being rumored, with the iPhone 15 Pro Max tipped to get 8GB of LPDDR5 RAM. Given the iPhone 14 Pro Max is far from slow, this extra performance isn't likely to be obvious but could be a welcome boost.
In terms of connectivity, Wi-Fi 6E could come to the iPhone 15, with this rumor being backed up by Ming-Chi Kuo.  
iPhone 15 Pro Max battery life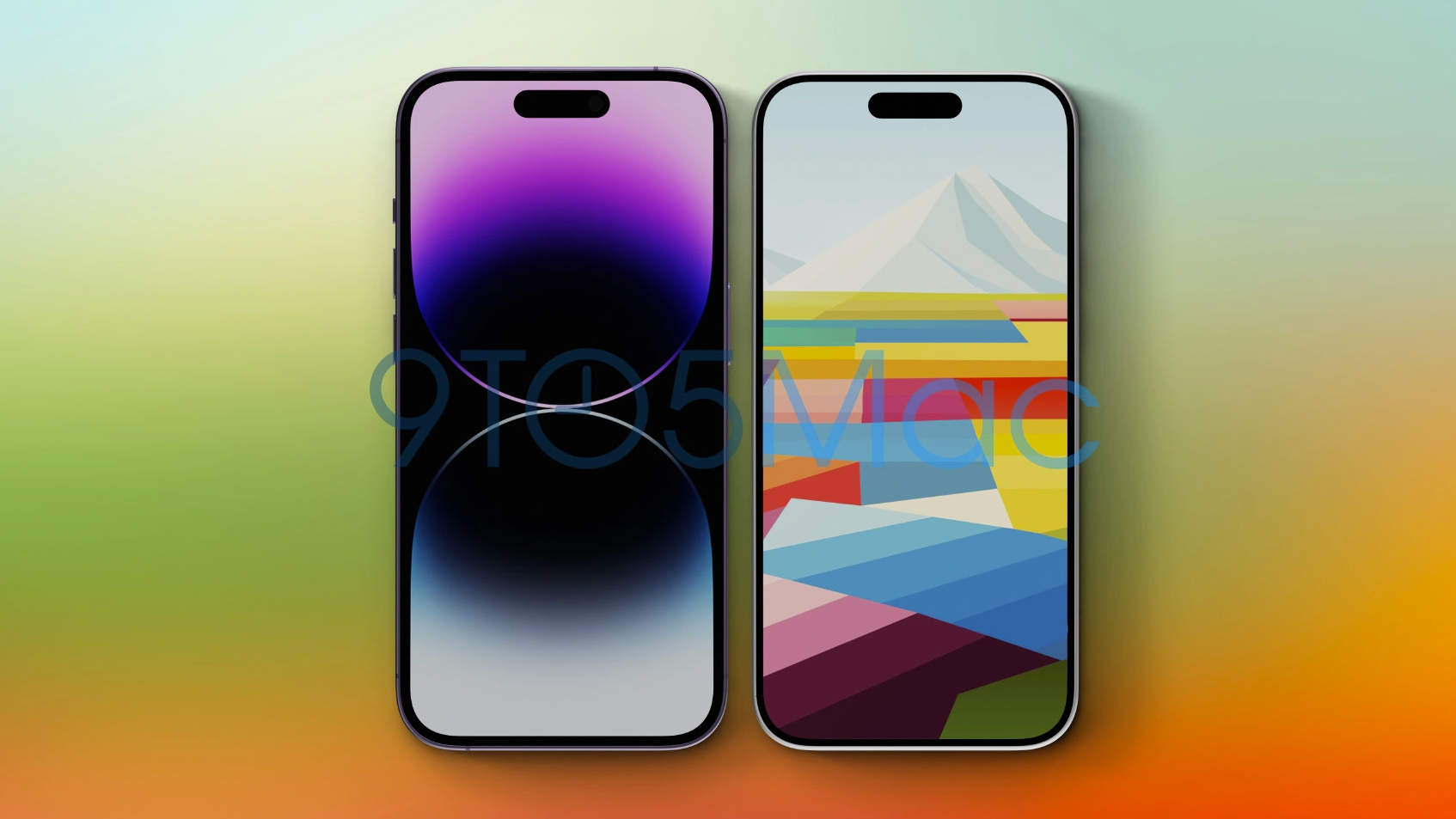 There have been no rumors about the iPhone 15 Pro Max's battery life. But with a new 3nm chip, we'd expect it to be more energy efficient even if it sticks with a 4,323 mAh battery. 
The iPhone 14 Pro Max lasted 13 hours and 39 minutes in our battery test, which involved surfing the web continuously until the battery ran out. That's good enough to make our best phone battery life list. So we could expect around that or better for the iPhone 15 Pro Max.  
We'd still like to see a bigger battery pack, especially as the Galaxy S23 Ultra makes use of a 5,000 mAh cell. 
There's no word on fast charging. The iPhone 14 Pro Max charges at 20 watts, which is fine, but isn't up to the likes of the Galaxy S23 Ultra and is miles behind the OnePlus 11 with its superfast 100W charging speeds (this is limited to 80W in the U.S.). We hope Apple finds a way for its next iPhones to juice up a little faster thanks to USB-C. 
iPhone 15 Pro Max outlook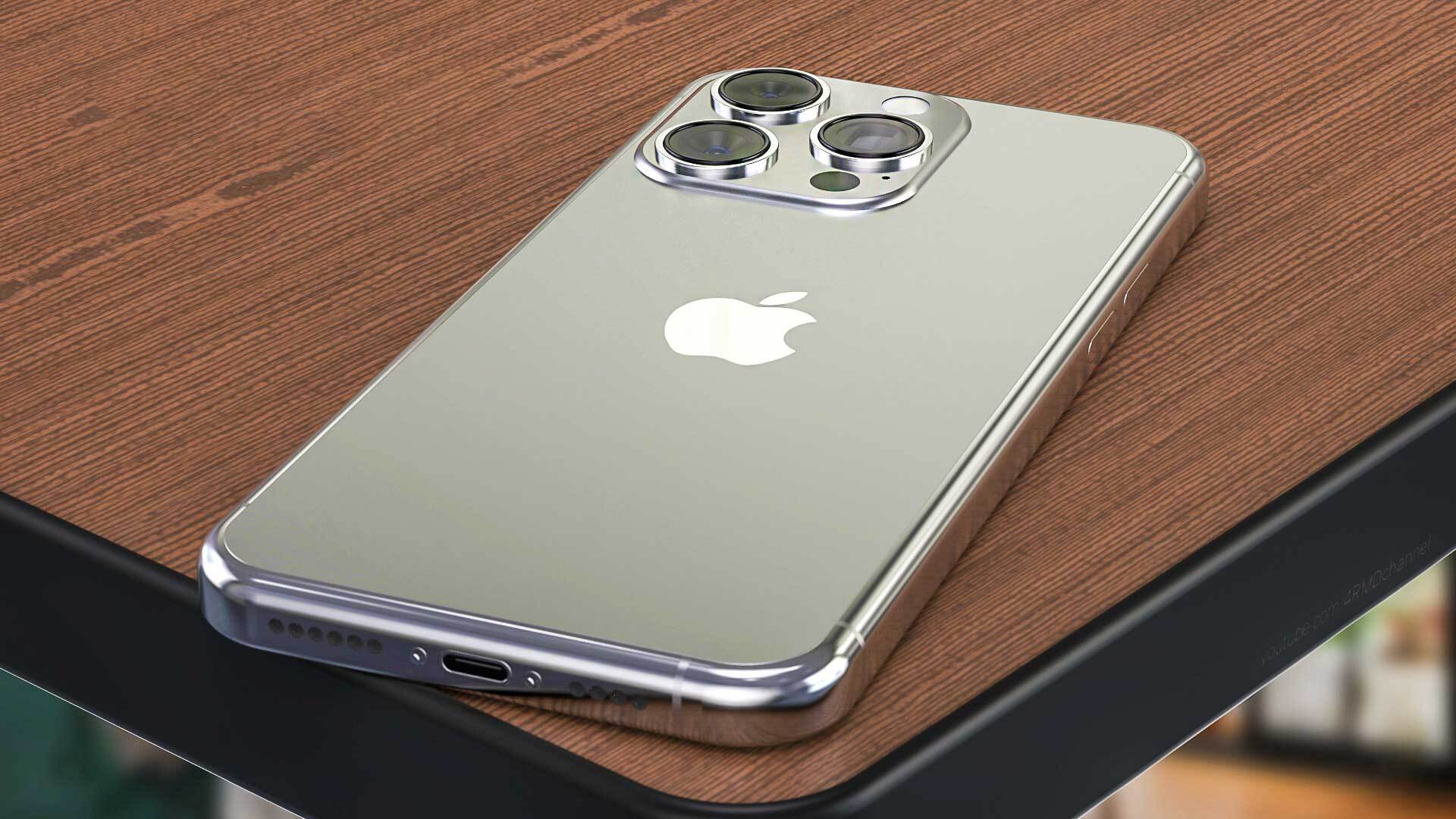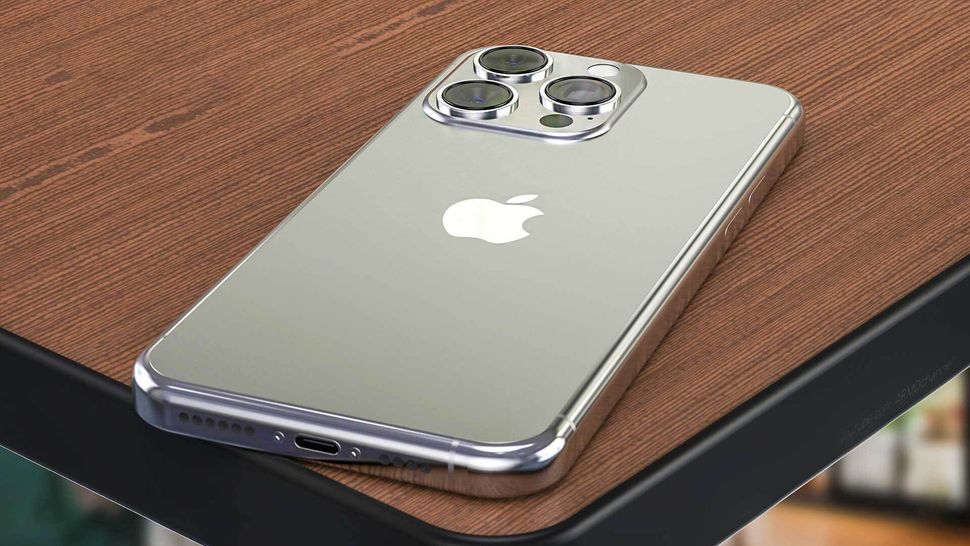 Based on the rumors and leaks, the iPhone 15 Pro Max is shaping up to be an impressive smartphone. It might not be a massive step up from the iPhone 14 Pro Max, but a lot of the smaller changes tipped could all add up to make it one of the best phones to buy. 
And it's almost certainly going to be the best iPhone you can buy in 2023. It'll need to be good, given the Galaxy S23 Ultra has really impressed us and is arguably now the phone to beat.