What you need to know
Microsoft has increased the limit of chats per session and per day in Bing Chat.
The chatbot now supports eight chats in any given session and 120 chats per day.
In the future, Bing Chat will support more chats per session and per day.
---
Microsoft has increased the limits on Bing Chat once again. The chatbot now supports eight chats per session and a total of 120 chats per day. Previously the limit was six chats per session and 60 per day, and even that was an increase.
Bing Chat only launched in preview last month, and the AI-powered tool ran into issues when users had longer conversations with it. In some cases, the chatbot would get confused or share rude responses. Microsoft placed drastic limits on Bing Chat, restricting users to five chats per session and 50 total chats per day. The company has gradually raised these restrictions.
"Since multiple people reached out: yesterday's Bing Chat limit switching to 6 was a regression. We should be mostly back to the normal depth 8, total 120/day. Sorry about that! Seems to be holding up fine, hope to increase again soon," said Mikhail Parakhin, CEO of Advertising and Web Services at Microsoft.
Parakhin noted that Bing Chat should be "mostly back" to its normal chat limit of eight per session, meaning some users may not see the increased counter at this time. Microsoft added a turn counter to Bing last month to make it easier to keep track of how many chats a user has left.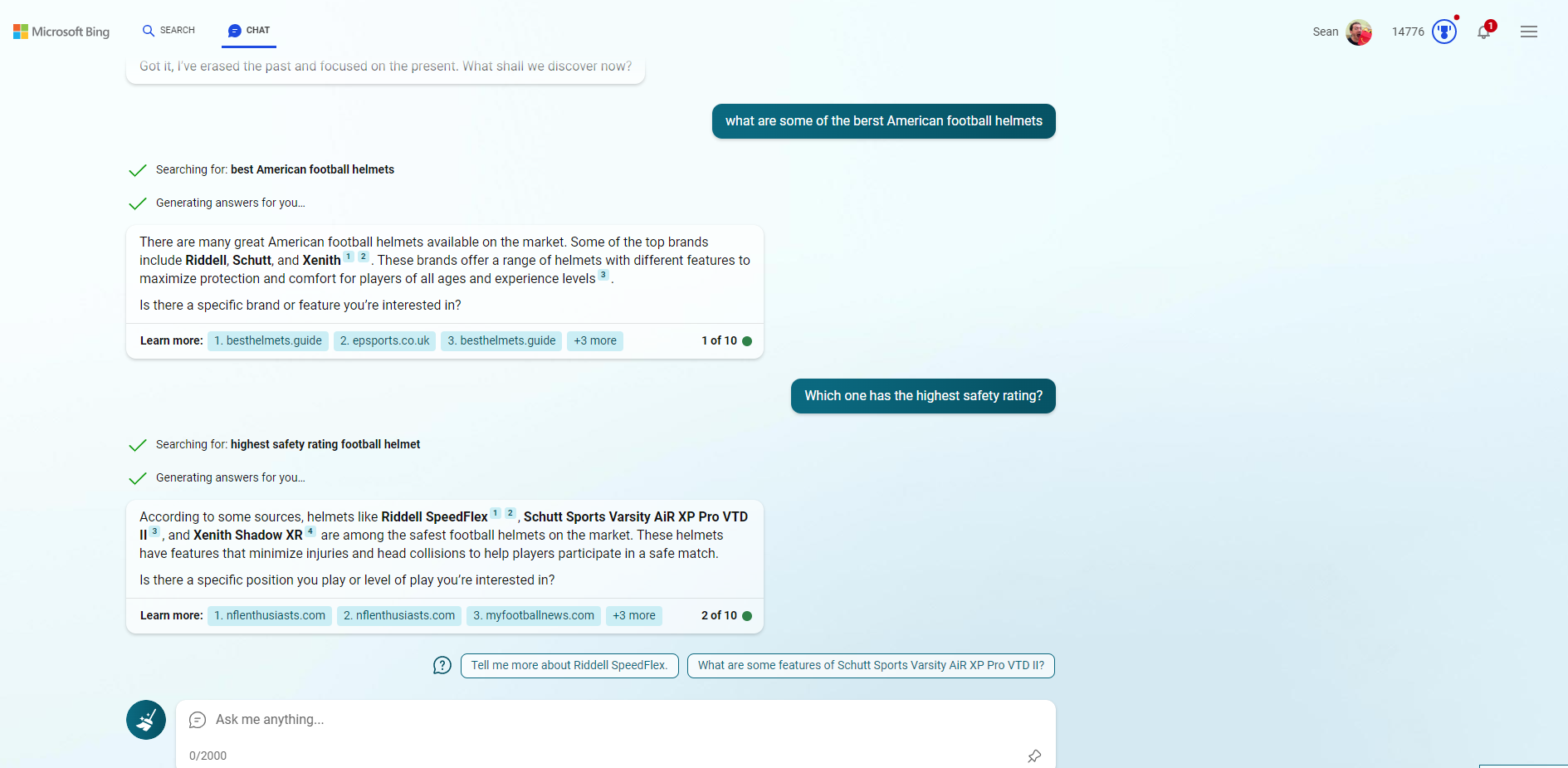 It seems that Bing Chat may actually support more than eight chats per session. In my testing, I was able to have 10 chats with the tool.
If you haven't tried out Microsoft's new chatbot, our guide on how to sign up for the new Bing powered by ChatGPT can help you get started. While you're playing around with Bing Chat, remember that you can now change its tone with the push of a button.