Apple
today announced a new service called "Shop with a Specialist over Video" which allows consumers in the U.S. looking to buy a new iPhone to connect with a retail team member via a live video stream. The consumer will be able to ask questions and purchase an iPhone during "a safe and secure, one-way video shopping session." During the session, interested shoppers can ask check out the newest models, compare features, and have their questions answered by an Apple specialist.
During the video stream, consumers can find out more about trade-in deals, deals offered by U.S. carriers, financing plans, and how to easily switch from Android to iOS. Karen Rasmussen, Apple's head of Retail Online, said, "We're constantly innovating to deliver an even more personalized experience for our customers, meeting them where they are to deliver the best of Apple. With Shop with a Specialist over Video, our team members are excited to connect with customers and provide exceptional service as they learn about which iPhone best suits them."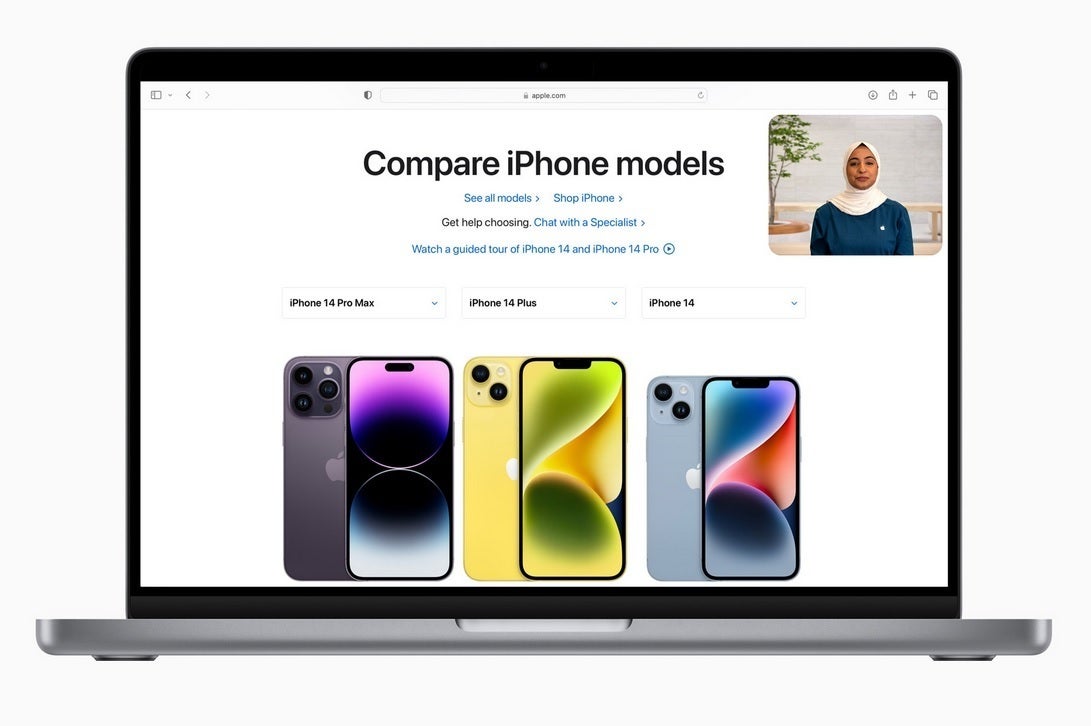 Those shopping for an iPhone can now get help using Apple's new Shop with a Specialist over Video service
"Shop with a Specialist over Video" is available every day from 7 am PDT to 7 pm PDT (10 am to 10 pm on the East Coast). To open the video feed, go to apple.com/shop/buy-iphone or
tap on this link
. While you'll be able to see the Apple team member through the video feed, he/she will not be able to see you. If a video session is unavailable, or you are trying to access the service after hours, you can still connect to an Apple team member via a phone call or chat 24 hours a day.
As Apple states, "Whether in person, online, over video or via personalized recommendations on the Apple Store app,
Apple
team members can help customers select the device and financing option that is right for them."