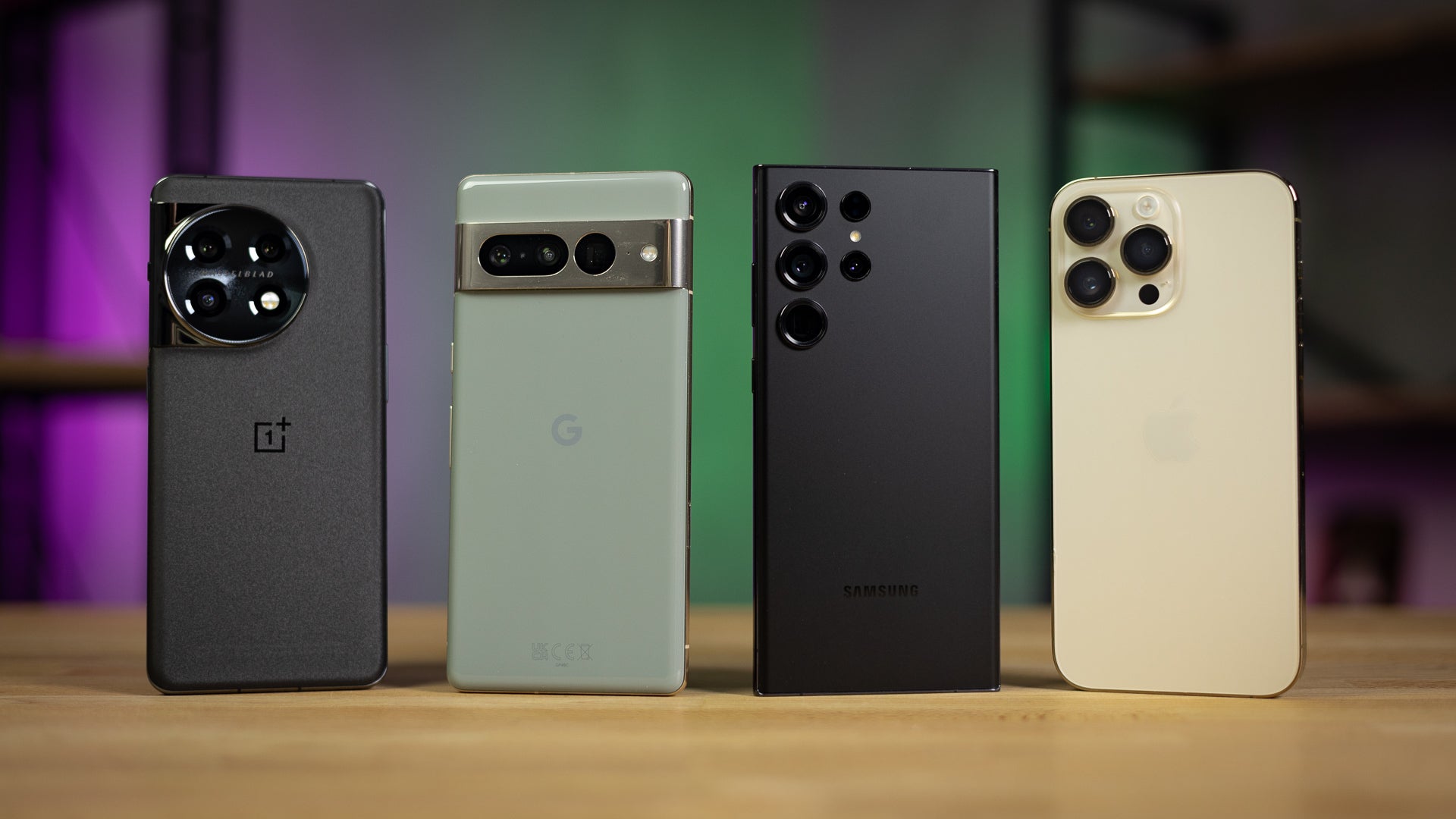 The
OnePlus 11
arrived with a moderate bang, hoping to reinvigorate the OnePlus brand and repair its somewhat damaged public image, which suffered a bit in the past few years immediately after the merger with Chinese giant Oppo. Well, the OnePlus 11 definitely has the makings for a pretty appealing phone, with great hardware, capable Hasselblad camera, and finally, a very aggressive price tag that definitely puts it on the map
50MP wide (main) camera, Sony IMX890 sensor, f/1.8 aperture
48MP ultra-wide camera, Sony IMX581 sensor, f/2.2
32MP 2X zoom camera, Sony IMX709 sensor, f/2.0 (up to 20X digital zoom)
16MP front camera, ISOCELL 3P9 (S5K3P9) sensor
But the question remains: is this enough to make it a fan favorite and actually tip the scales in its favor in direct comparison with the current crop of behemoths on the US cameraphone scene, the super-versatile
Galaxy S23 Ultra
, the superb
iPhone 14 Pro Max
, and finally, the
Pixel 7 Pro
that punches way above its weight?
It's time for another blind camera comparison, where you, dear readers, will be calling the shots! Below you'll find nearly a dozen scenes with randomized and anonymous camera samples taken with all four phones, and it's your job to pick a favorite and vote for it in the polls!
The results of this blind camera comparison will be revealed this Friday, March 17, so make sure to stick around and find out if your horse won the race! Leave a comment with your picks and come back around this Friday to find out the answers!.
Blind camera comparison results:
So, it's time to reveal how the OnePlus 11 has fared against the competition and if it has successfully come up on top! Lo and behold, the final spread! Turns out that the iPhone 14 Pro Max takes the cake in this blind camera comparison.
iPhone 14 Pro Max – 29.51%

Galaxy S23 Ultra – 24.21%
OnePlus 11 – 23.58%
Pixel 7 Pro – 22.7%
Zoom range scene – Ultra-wide, 1X, 2X, 10X

We kick things off with a zoom range taken with each phone. We took a bunch of photos with all phones, namely a ultra-wide, 1X, 2X, and a 10X; it's up to you to decide which phone fared the best in this ordeal. So, all four photos on a given row here are taken with the same device.
Phone #1 zoom range (Galaxy S23 Ultra)

Phone #2 zoom range (iPhone 14 Pro Max)

Phone #3 zoom range (OnePlus 11)

Phone #4 zoom range (Pixel 7 Pro)

Now, back to our regular schedule with normal blind camera comparison scenes.
Scene #1 – Daylight, main camera

Scene #2 – Daylight, main camera

Scene #3 – Wide portrait

Scene #4 – Regular portrait

Scene #5 – HDR, main camera

Scene #6 – Street culture, main camera

Scene #7 – Dusk, main camera

Scene #8 – Night mode

Scene #9
Scene #10 – Ultra-wide

Scene #11 – 10x zoom