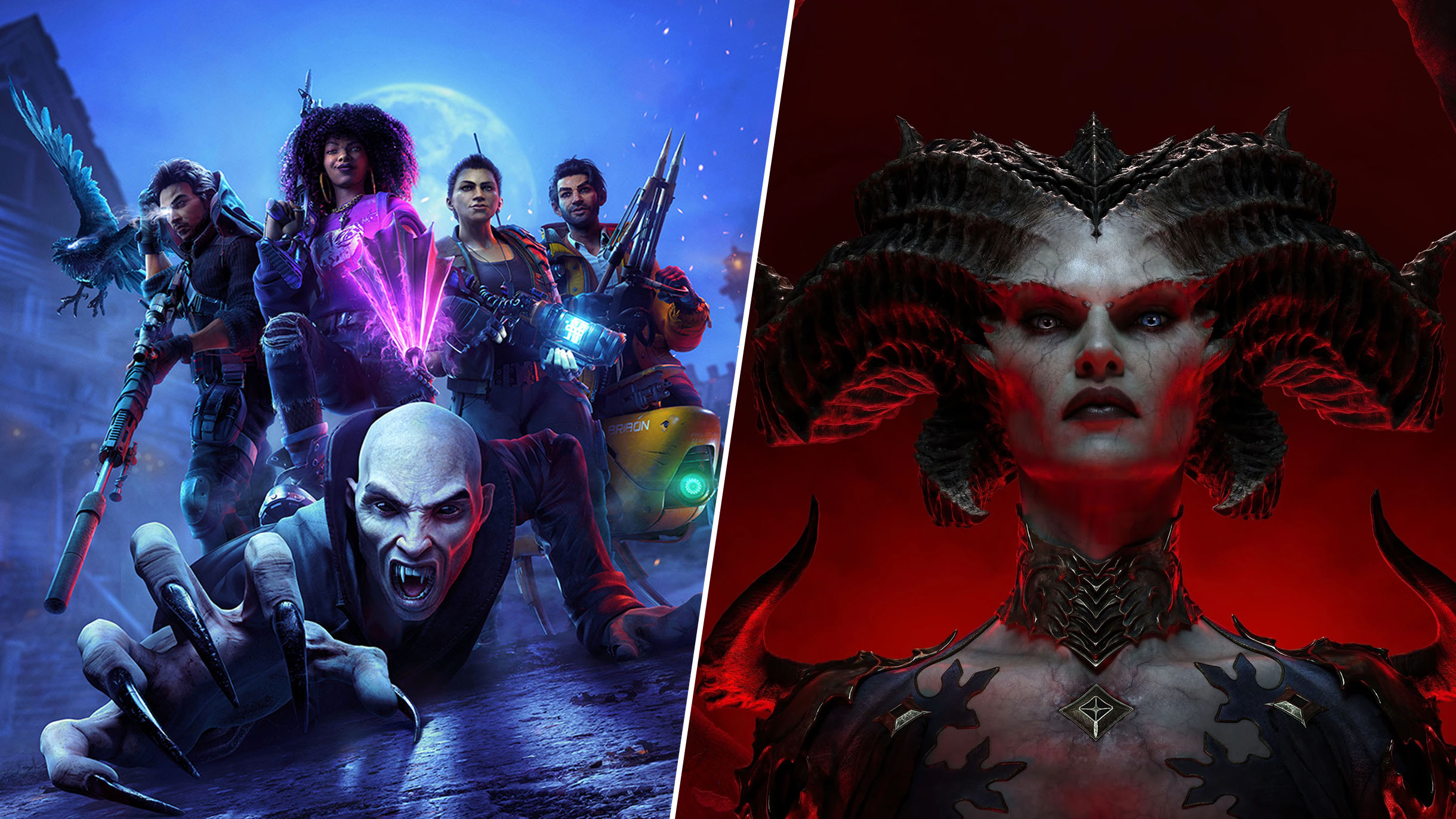 What you need to know
Arkane Studios' open-world multiplayer vampire slayer game, Redfall, released on PC and Xbox Series X|S today. 
NVIDIA GeForce has released its latest Game Ready Driver, which allows Redfall players to increase performance via NVIDIA's DLSS 3 and NVIDIA Reflex.
NVIDIA has also made it possible for RTX GPU players to enable DLSS 2 to accelerate frame rate when playing the upcoming Diablo 4 Server Slam.
DLSS 3 can also be activated on compatible GPUs when the full Diablo 4 game launches later this year.
After months of waiting, Arkane Studios' open-world first-person shooter, Redfall, finally released for PC and Xbox Series X|S today. The game centers around four characters who take on vampire threats in the titular town. Each character has their own unique skills and up to four players can go vampire-slaying together. 
In anticipation of the game's launch, NVIDIA has announced that those playing Redfall using compatible NVIDIA graphics cards can enable DLSS 3 (Deep Learning Super Sampling) and NVIDIA Reflex, which together can greatly improve Redfall's performance and reduce latency. 
According to NVIDIA, "activating NVIDIA DLSS 3 sees performance accelerate by 71% on the GeForce RTX 4090, enabling owners to game at up to 188 FPS at 4K, with every setting maxed out. Other GeForce RTX 40 Series GPUs scale similarly, enabling GeForce RTX 4070 and up desktop GPUs to game at over 100 FPS in 4K resolution, with frame rates peaking at 148 FPS on the RTX 4080."
NVIDIA has also stated that it has prepared for the upcoming Diablo 4 Server Slam on May 12-14, by making it so that anyone using an RTX GPU can enable DLSS 2 to accelerate the beta's frame rate. Additionally, when the full Diablo 4 game launches on Jun. 6, "GeForce RTX 40 Series gamers can activate DLSS 3 for even faster performance." This is good since Diablo 4 is one of the most highly-anticipated upcoming PC games of 2023. 
Windows Central's take
As our own Jez Corden stated in our Redfall review, this action-adventure is "an aggressively average shooter that doesn't convincingly explain why it needs to exist as an always-online game." Since it forces players to only always be online, it's especially upsetting that it only runs up to 30 FPS. Fortunately, NVIDIA's AI-generated frame rate abilities made possible through enabling DLSS 3 and Reflex might just be the answer for providing the smoothest gameplay experience. Of course, these features can only be enabled if you are using a compatible NVIDIA GPU.
I've also played Redfall and agree that while the game does an excellent job of providing a strong atmosphere the world does feel rather empty overall. It shines best when friends are able to jump into a party and run through the vampire nests together. I have experienced a few latency issues and stuttering while playing, so it's a good idea to find ways of ramping up performance.
As for Diablo 4, the game already proved that it can run well with the first beta that was made available earlier this year. However, being able to activate DLSS 2 in the upcoming Diablo 4 Server Slam open beta is a boon for those who want the smoothest playing experience. This game will undoubtedly find its way on our list of the best PC games of all time and I fully expect to play it with DLSS 3 enabled.