Much like
Google's first-ever foldable device
, which is widely expected to go official next week, Samsung's next-gen
Galaxy Z Flip 5
and
Z Fold 5 have started to look like an open book
after an avalanche of recent rumors, leaks, and revealing reports from credible sources.
The key difference, of course, is that we don't expect a big
Unpacked product launch event
to take place before late July (at the earliest), so it's definitely a little odd to know
so many things
about two phones that are still several months away from a formal announcement and commercial release.
Ice Universe, who just so happens to be one of the Twitter leakers most knowledgeable about unannounced Samsung products, is today
adding another "exclusive" piece of information
to the pile, detailing the Z Flip 5's external screen specifications in full.
How will this stack up against the competition?
At a whopping 3.4 inches in diagonal, 720 x 748 pixels in resolution, and 305 ppi in density, the short answer to that question is… pretty well. At least on paper, the screen on the cover of
Samsung
's next high-end Android clamshell looks like it's going to be just large and sharp enough to eclipse a bunch of direct rivals and keep a lot of future buyers happy with the overall user experience.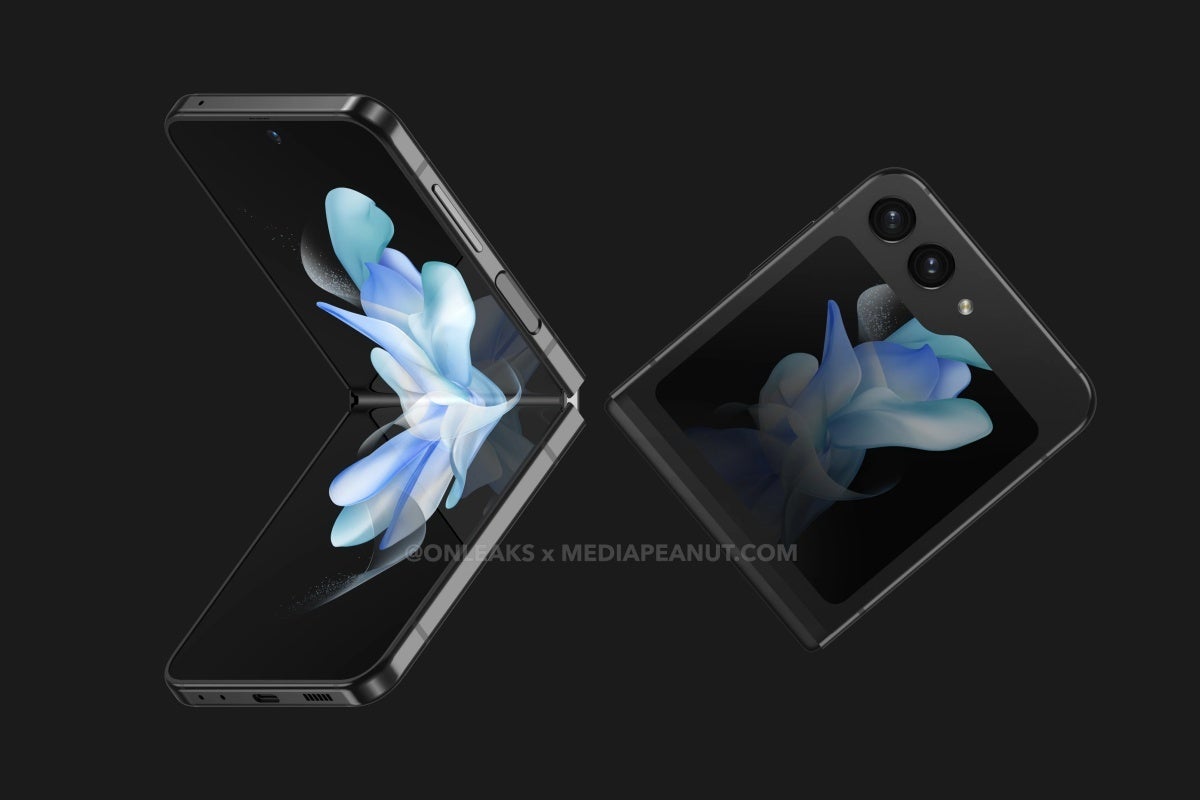 These recently leaked renders showcase both Galaxy Z Flip 5 screens in all of their glory.
A comparison with the
Galaxy Z Flip 4
is pretty much pointless, as that otherwise very well-reviewed 2022 device only sports a teeny-tiny 1.9-inch Super AMOLED external screen with a decent resolution of 512 x 260 pixels and a resulting density of around 302 pixels per inch.
You can say Samsung is looking to more or less keep the sharpness of that cover display unchanged while adding A LOT of extra real estate to the equation, which is certainly not an easy feat or an unimportant upgrade.
The numbers revealed and/or repeated by Ice Universe today compare quite favorably to what the likes of the
Oppo Find N2 Flip
and
Vivo X Flip
have to offer in the same departments. We're talking about 3.26 inches, 720 x 382 pixels, and 250 ppi density for the former and 3 inches, 682 x 422 pixels, and 267 ppi for the latter.
But then you have to consider Motorola's Razr family as well for the title of
best foldable phone
available in 2023, and the upcoming
Razr 40 Ultra
is tipped to rock an even larger 3.7-inch external display with an even higher resolution of 1066 x 1056 pixels resulting in a truly remarkable 405 ppi figure.
What will you be able to do with the Galaxy Z Flip 5's cover screen?
If last year's Z Flip 4 is anything to go by, not much. But the widgets housed by that very small 1.9-inch panel could be replaced with, gasp, full-fledged apps to open and run as you please just like on the primary foldable 6.7-inch display.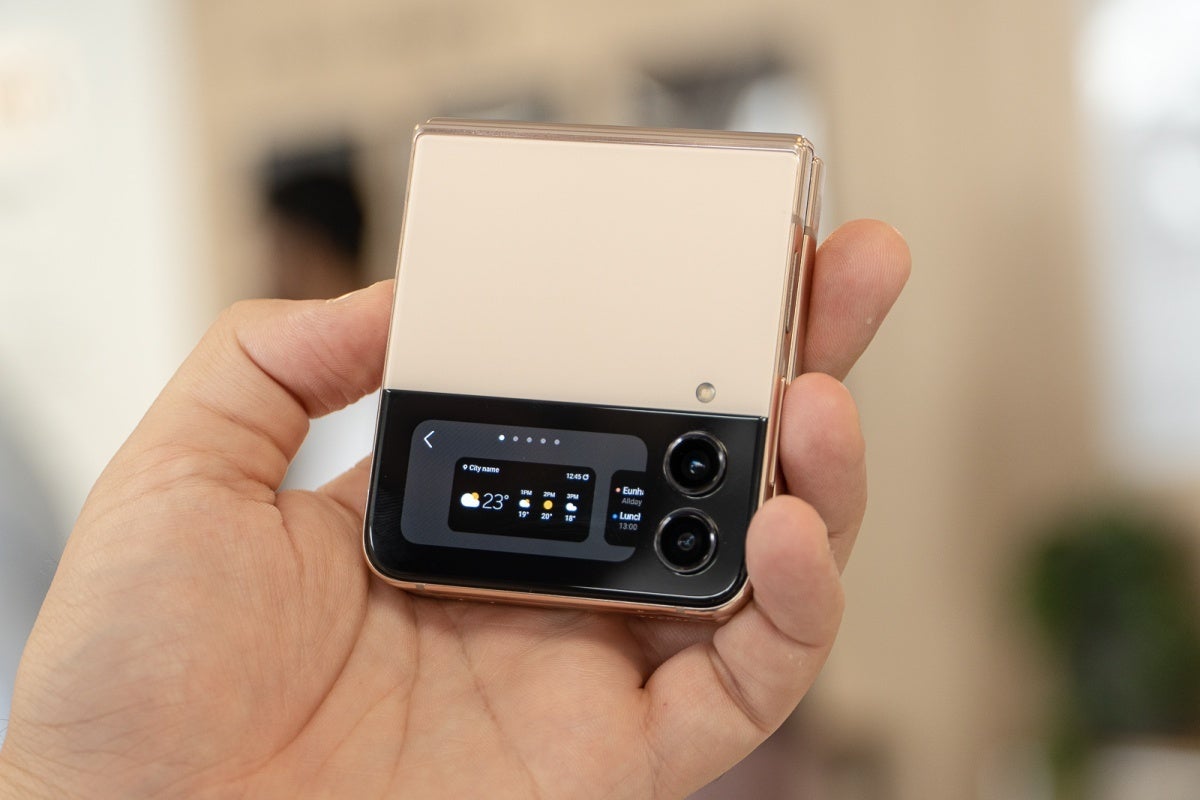 The Z Flip 4's cover screen (seen here in action) is not exactly very productive.
That's what the
Motorola Razr (2022)
can already do on its secondary 2.7-inch AMOLED screen with a resolution of 800 x 573 pixels and 364 ppi density, and while not everything looks great or works as it should on that device, something tells us Samsung could do a better job of optimizing its proprietary software for the Z Flip 5's cover display.
Of course, the nearly 1:1 aspect ratio and especially
that unusual folder shape
might make things a little trickier to properly adapt than you probably expected when first hearing about Samsung's planned external screen size bump.
But those are just assumptions on our part and it remains to be seen if the
Galaxy Z Flip 5
will indeed be able to run full apps of your choice on two different screens or settle for showing various notifications, alerts, and messages (and letting you interact with them) on that massive and relatively high-res 3.4-inch second display.