Samsung is currently getting ready to launch the Galaxy Z Flip5 next month, which will feature a much larger outer screen. The first flip-style foldable with a big cover display was Oppo's Find N2 Flip, which got its international launch earlier this year. Despite it being a rather new device still, Oppo is apparently already busy working on its successor.
And today, a render depicting the upcoming Oppo Find N3 Flip got leaked. You can see it below in all its glory.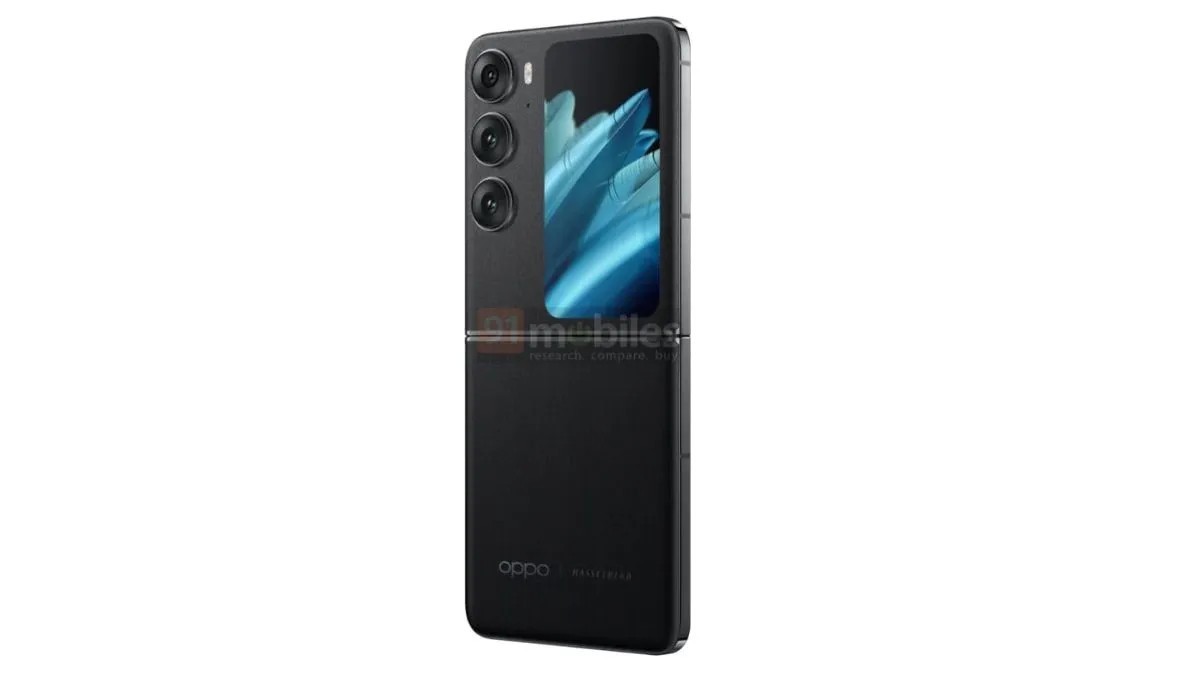 The outer screen looks pretty much identical to the Find N2 Flip's, so Oppo seems to not want to play the screen enlargement game in which Motorola and Samsung have engaged this year. On the other hand, the Find N3 Flip has gained a third camera. The positioning of the cameras is also similar to what we've seen in the N2 Flip, there's just an extra sensor over there.
According to the same source that leaked the render, the Find N3 Flip will share all of its cameras with the recently launched Oppo Reno10 Pro. So, this means a 50 MP main snapper with OIS using Sony's IMX890 sensor, an 8 MP ultrawide, and a 32 MP 2x optical zoom snapper – which is the addition compared to the N2 Flip.
The rest of the specs are allegedly "most likely the same" as the Find N2 Flip, which makes the Find N3 Flip a weirdly similar device to its predecessor. Maybe Oppo thinks the only problem with the N2 Flip was the lack of a telephoto camera? That's interesting. Anyway, it's unclear when the Find N3 Flip is expected to launch, but we'll let you know when we find out more.