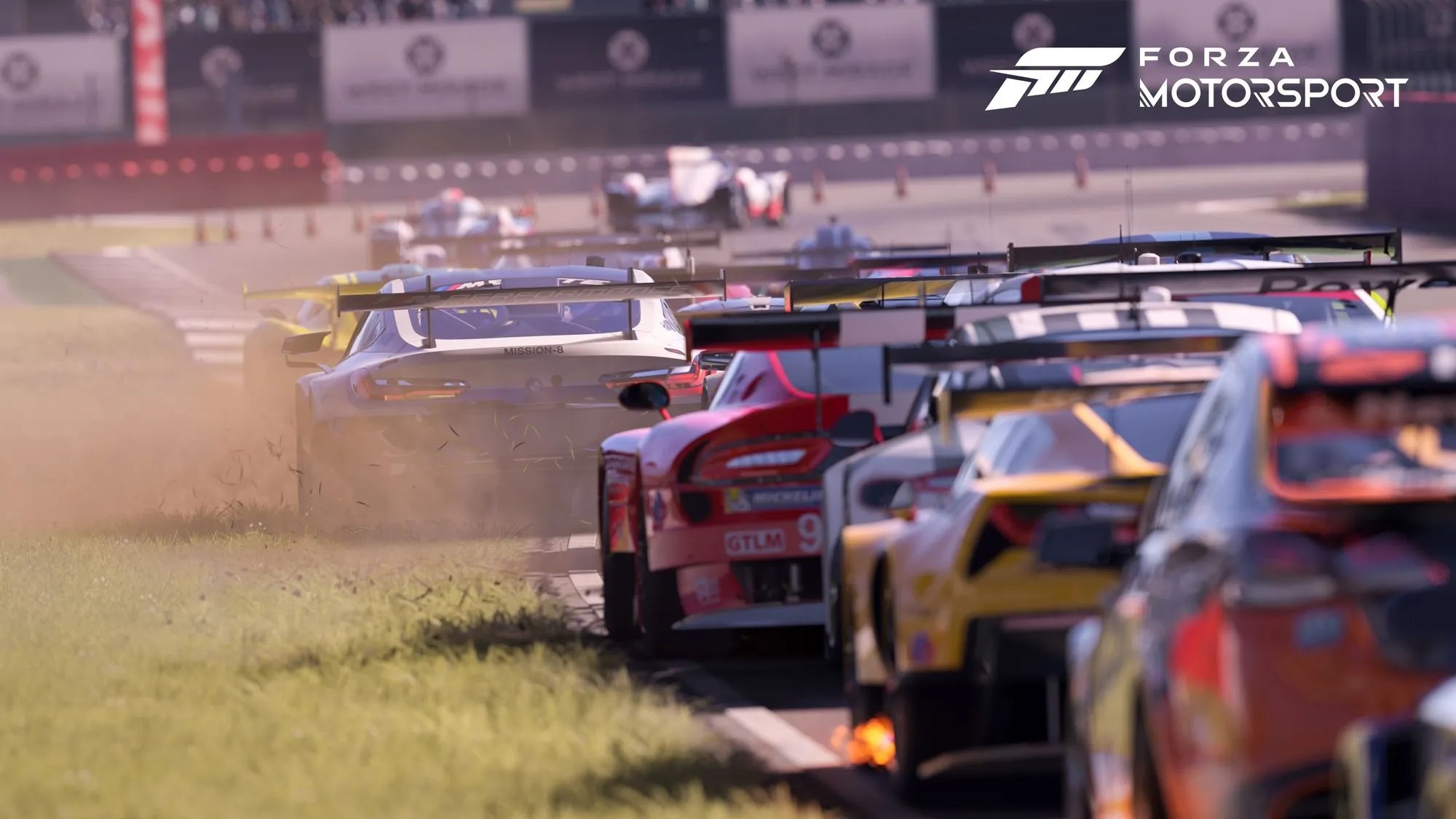 What you need to know
Forza Motorsport (2023) is just a few weeks out, and Turn 10 Studios have taken some time to detail its live service plans before then.
The new Forza Motorsport is an "evolving racing platform," and that means new free events and challenges every week.
Free monthly content updates will bring new cars and events, and will often include new tracks, too.
Players can race how they want when they want, with liberal time limits on limited-time events.
---
It's hard to believe we're almost there, but Forza Motorsport (2023) is properly just around the corner. The next-generation simulation racing game from Turn 10 Studios and Xbox Game Studios has been six years in the making, and it's about to make its way into the hands of excited players. Ahead of that anticipated release, Turn 10 has detailed what players can expect from Forza Motorsport after launch.
In a new blog post and accompanying YouTube video (see below), Forza Motorsport Creative Direct Chris Esaki and the Turn 10 team discuss Forza Motorsport's "evolving racing platform," and how the game will regularly see new, free content every month after its release. The Motorsport team is taking a wildly different approach to live service than Forza Horizon 5, eschewing the monthly Festival Playlist of the open-world racing game in favor of a more flexible, open approach to new content.
Here's a quick overview of what you can expect:
Free monthly content updates. Every month, Turn 10 will release a free content update for Forza Motorsport (2023). These updates will bring new cars, and refresh all the limited-time events and challenges for the next week. You may also see brand-new tracks permanently added to the game, fresh single-player career content, and gameplay or quality-of-life improvements.
New tracks. Not every monthly content update will feature a new track, considering how long it takes to carefully handcraft each track to fully support Forza Motorsport's new physics engine and features, but players will pretty regularly see them added to the game. Yas Marina is returning to Motorsport in Nov. 2023 with Update 2.0, another track is coming in Dec. 2023, and the Turn 10's most accurate Nordschleife ever is arriving in Spring 2024.
New events. Every month, Forza Motorsport will gain new events in the form of Featured and Open Tours in the Builder's Cup career mode, new Spec and Open Series in Featured Multiplayer, and new Featured Rivals. These events will often feature the new weekly Spotlight Car, which players can purchase from the Showroom for a 30% discount during these limited-time events.

A new Featured Tour is added to the Builder's Cup every month, with a new Series highlighting the weekly Spotlight Car added to that Tour every week. Players have until two weeks after the entire Featured Tour is finished to complete every Series in the Tour for a chance at the featured Reward Car, giving players plenty of flexibility for when to race.
A new Open Tour will also be added to the Builder's Cup, which are more open Series revolving around a theme and PI classes, rather than specific cars. Completing all Series in an Open Tour will unlock a new Reward Car.
Players will be able to progress through all Builder's Cup live content regardless of how well they perform in each race. Last place or first place, completing a Series will always let you progress to the next one in a Tour.
Spec Series are Featured Multiplayer modes that feature pre-tuned cars to ensure everyone is fair and competitive. Some Spec Series are long-term or even permanent, while others will be added through monthly updates with new themes or featured cars (such as the Spotlight Series featuring the weekly Spotlight Car).
Open Series are limited-time Featured Multiplayer modes that allow players to bring their own, custom-tuned cars.
Featured Rivals events are limited-time opportunities for players to compete against one another to obtain the best time on a specific track with a specific car. There will also be exclusive Rivals events for VIP members.

New cars. Each monthly update will bring new cars to Forza Motorsport (2023), available to acquire through a variety of means. Some cars will be added directly to the Showroom to be purchased for Credits, while others are unlocked as Reward Cars for completing Featured or Open Tours in the Builder's Cup. The Forza Motorsport Car Pass will also introduce 30 new cars to the game — one a week. Here are some of the new cars coming to Forza Motorsport shortly after launch:

2020 Acura ARX-05 #6 DPi — Featured Tour Reward Car
2018 Volkswagen Golf GTI #22 Experion Racing — Oct. 5 Car Pass
2019 Dodge Challenger #9 American V8 Road Racing TA — Oct. 12 Car Pass
1999 Nissan NISMO Clarion R391 #23 — Oct. 19 Car Pass
2020 BMW M2 Competition Coupé — Oct. 26 Car Pass
Generally, Forza Motorsport (2023) will introduce more content after launch through totally free updates, and is giving players plenty of time to play through featured content at their own pace. Both the single-player Builder's Cup career mode and various multiplayer modes will evolve with added content, while all players will be able to benefit from the arrival of new tracks, cars, and game improvements. It remains to be seen if the rate at which new content is added will keep players satiated, but the response from the community has been pretty positive so far. If Turn 10 can keep up the momentum, it could have one of the best Xbox racing games of all time on its hands.
Forza Motorsport (2023) officially arrives on Oct. 10, 2023 for Xbox Series X|S and Windows PC, with early access on Oct. 5, 2023 for those who preorder the Premium Edition or Premium Add-Ons Bundle. Forza Motorsport will also be permanently available through Xbox and PC Game Pass, and Xbox Cloud Gaming.