Yesterday, Microsoft held its special Surface and AI event in New York City, inviting media and influencers worldwide to see them announce big new things on stage. However, most of the announcements made during the event weren't significant at all. Much of the "announcements" were a rehash of features already announced.
And for the actual new stuff, much of it fell flat. The keynote opened with the announcement that Microsoft's many Copilots, announced throughout the year, were being rebranded as a single "Copilot." I'm not kidding. Microsoft invited people worldwide to tell them that Windows Copilot is now just Copilot.
It did get a fancy new logo, but all of the functionality demoed was stuff we already knew Microsoft's chatbot could do. Features such as controlling system settings and integrating third-party apps were already announced in May. Nothing about the Microsoft Copilot is new from a functional perspective.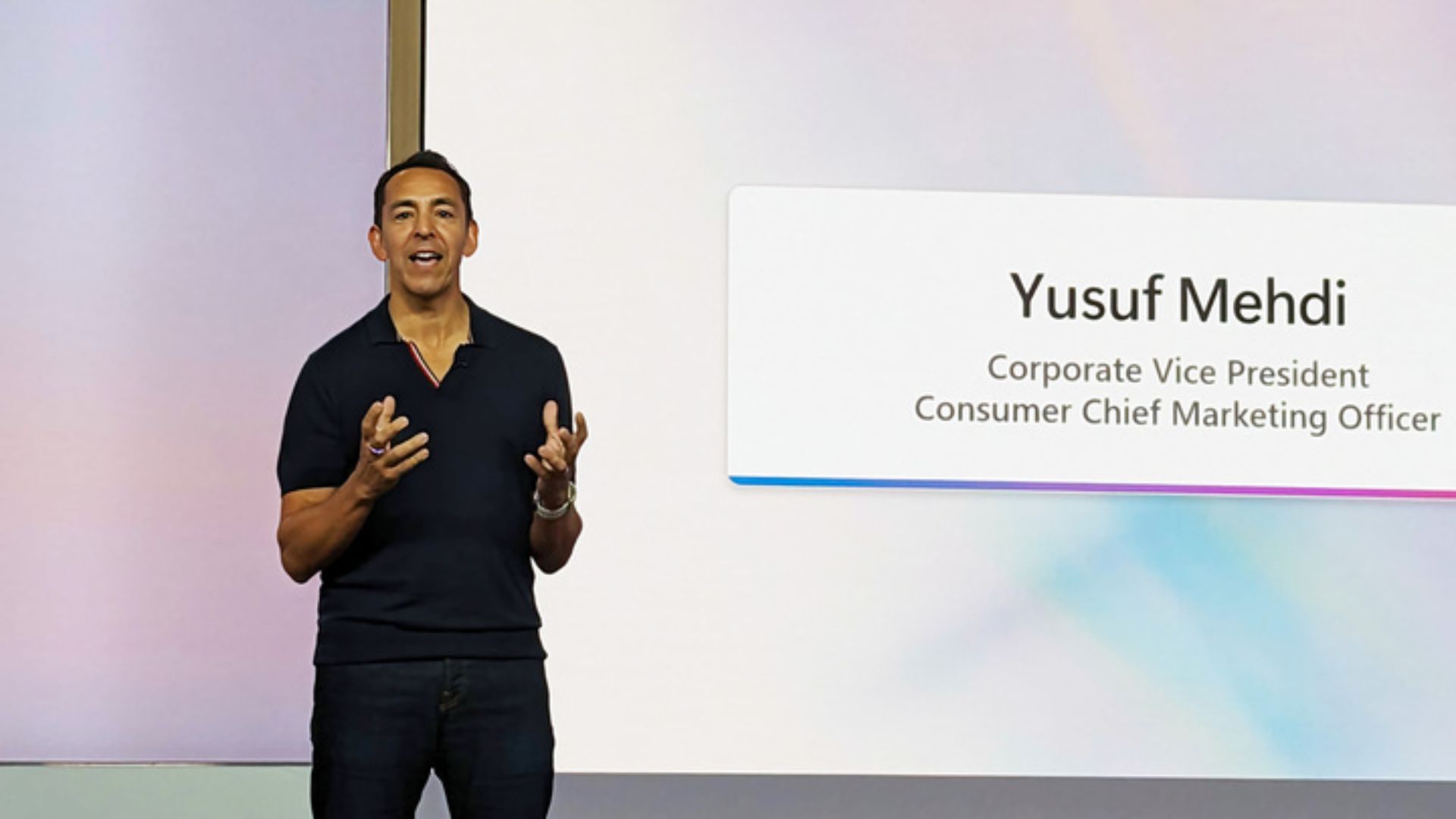 Microsoft's sneaky Windows 11 updates
Microsoft then went on to announce the next big Windows 11 update, which, up until now, was being tested as the Windows 11 23H2 release. However, Microsoft didn't announce Windows 11 23H2 during the event. Instead, it announced another moment update coming to Windows 11 version 22H2, which just so happens to include most (if not all) of the 23H2 features. 
What the heck?
I have asked some sources about this, and it looks like Microsoft has decided to ship many of 23H2's new features as part of a 22H2 moment update instead. The reason for this? Moment updates are not optional. The annual XXH2 release is always optional, so you don't have to install it as an end-user if you don't want to.
If Microsoft kept all the new features exclusive to 23H2, users could just say no and not get Copilot. Of course, Microsoft doesn't want this, so it's shipping it in a Moment update instead first, so you can't avoid it. The 23H2 release is still planned for this fall and will primarily serve as a support cycle clock reset and jumping on point for OEMs and enterprises to preload onto new hardware.
Microsoft 365: Just a rehash of old news?
Moving on, Microsoft also announced some Microsoft 365 and Bing Chat features for enterprises, all of which were a rehash of previous announcements. Microsoft 365 Chat was unveiled in March and is functionally identical, but now has a new name. Microsoft 365 Copilot (which is now just Microsoft Copilot? Microsoft is inconsistent about this) finally got a release date for enterprises: November 1. Worthy of an event? Meh.
Microsoft also discussed Designer and Bing Image Creator getting a DALL-E 3 upgrade under the hood. That's good to see, but is it worthy of an event?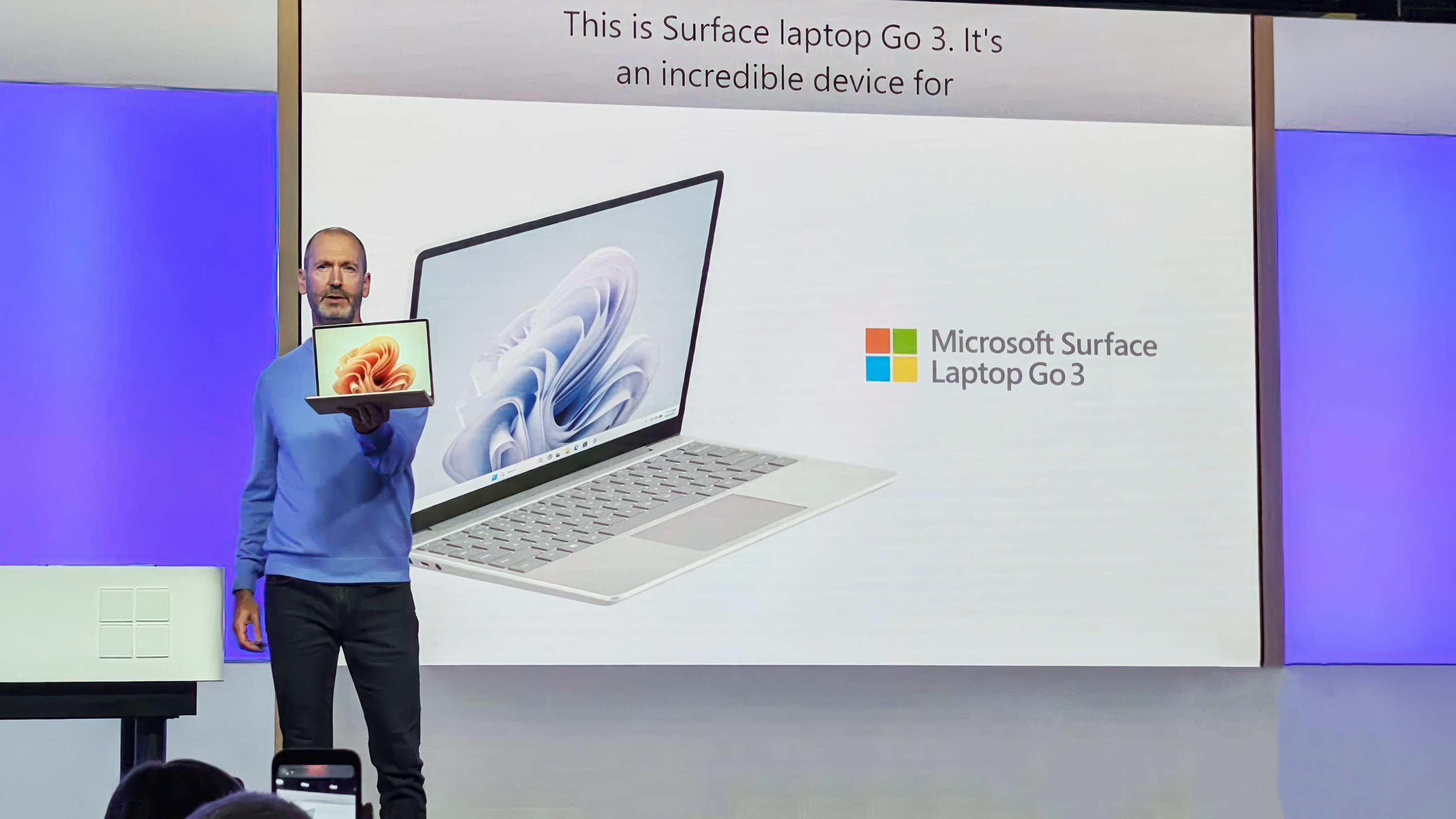 Microsoft's major 2023 Surface flub
Lastly, we have the Surface stuff, which might be the worst Surface event to date. Microsoft unveiled just two products on stage, even though it's launching four this fall. Microsoft spent 10 minutes talking about the Surface Laptop Go 3, which is identical to the first two but now has an outdated Intel 12th-Gen processor and 8GB RAM, for a higher $799 starting price. Remember when Surface Laptop Go was $549?
Then, we had the Surface Laptop Studio 2, which really is a significant upgrade. It has more ports, a powerful Intel processor and NVIDIA GPU, a dedicated NPU for Windows AI features, and a new haptic touchpad. It's a neat upgrade and worthy of some time on stage.
But it's what wasn't announced that makes this Surface segment so disappointing.
The Surface Go 4 and Surface Hub 3 weren't even mentioned on stage, likely because they are commercial-only products. The Surface Hub I get, but why is the Surface Go commercial only? I would love to buy one as a consumer, but Microsoft doesn't care.
This is all overshadowed by the fact that Panos Panay is leaving Microsoft, and by the sounds of it, not on entirely good terms. Panay reportedly decided to leave after cutbacks and leadership decisions, which led to Microsoft being unable to ship new Surface form factors. Now, Microsoft wants Surface to focus only on its core products, not the experimental stuff.
But it's that experimental stuff that makes Surface exciting, and without it, I'm not sure what any of us are doing spending time on Surface hardware. You can almost always find a better PC for less money, with similar or better build quality from HP, Dell, and Lenovo. The only things that make Surface a viable brand are the experimental form factors and unique devices you can't find anywhere else.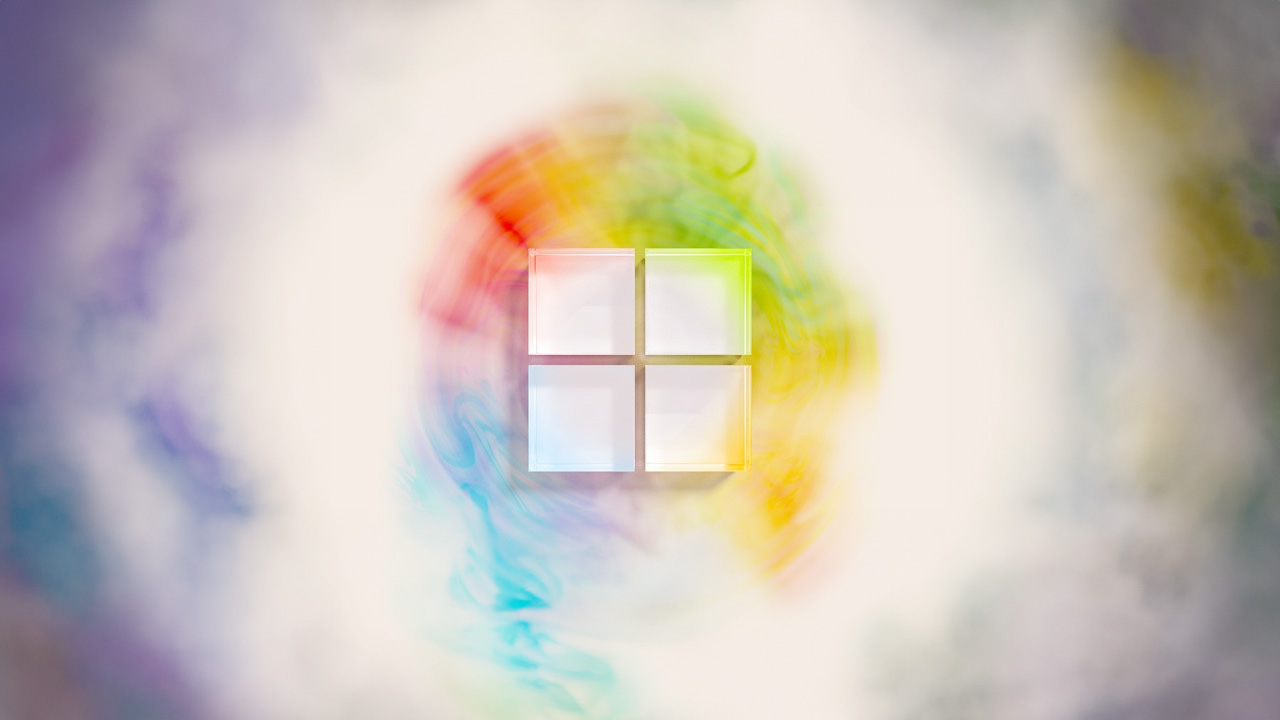 Microsoft's disappointing trail: Heading into 2024 with letdowns
Overall, Microsoft's special event was a big miss, in my opinion. The company clearly thought it had some exciting stuff to talk about… but none of it was exciting. Microsoft Copilot was exciting 7 months ago when it was first unveiled as Bing Chat. But we're over it now, Microsoft. Let's see some progress, and we don't need a rehash of the same thing we saw 7 months ago.
And for the hardware? This fall's lineup is disappointing. 2023 is the first time Microsoft didn't ship new Surface hardware in the spring, and the lineup this fall consists of just two consumer-facing products, one of which is $799 and doesn't even have a backlit keyboard.
This event should have been a forward-looking moment for the company. It's already unveiled Microsoft Copilot, and now it needs to show us why Microsoft Copilot is something we're going to want to use day-to-day. I've had Copilot sitting in my Taskbar since it went into preview a few months ago, and I've opened it maybe 5 times at most. I just don't need it, and I think most people feel the same.
Microsoft should have teased the next version of Windows, which we know will be enthused with AI in much more meaningful ways. This would help build up a lot of hype for Microsoft's continued AI efforts and keep them in the news longer as we lead into 2024.
Of course, for long-time Microsoft followers, unfortunately, this week's news is all familiar territory and likely unsurprising.
Anyway, let me know in the comments if you agree or disagree, as well as your predictions for Microsoft in 2024 (especially around Surface).