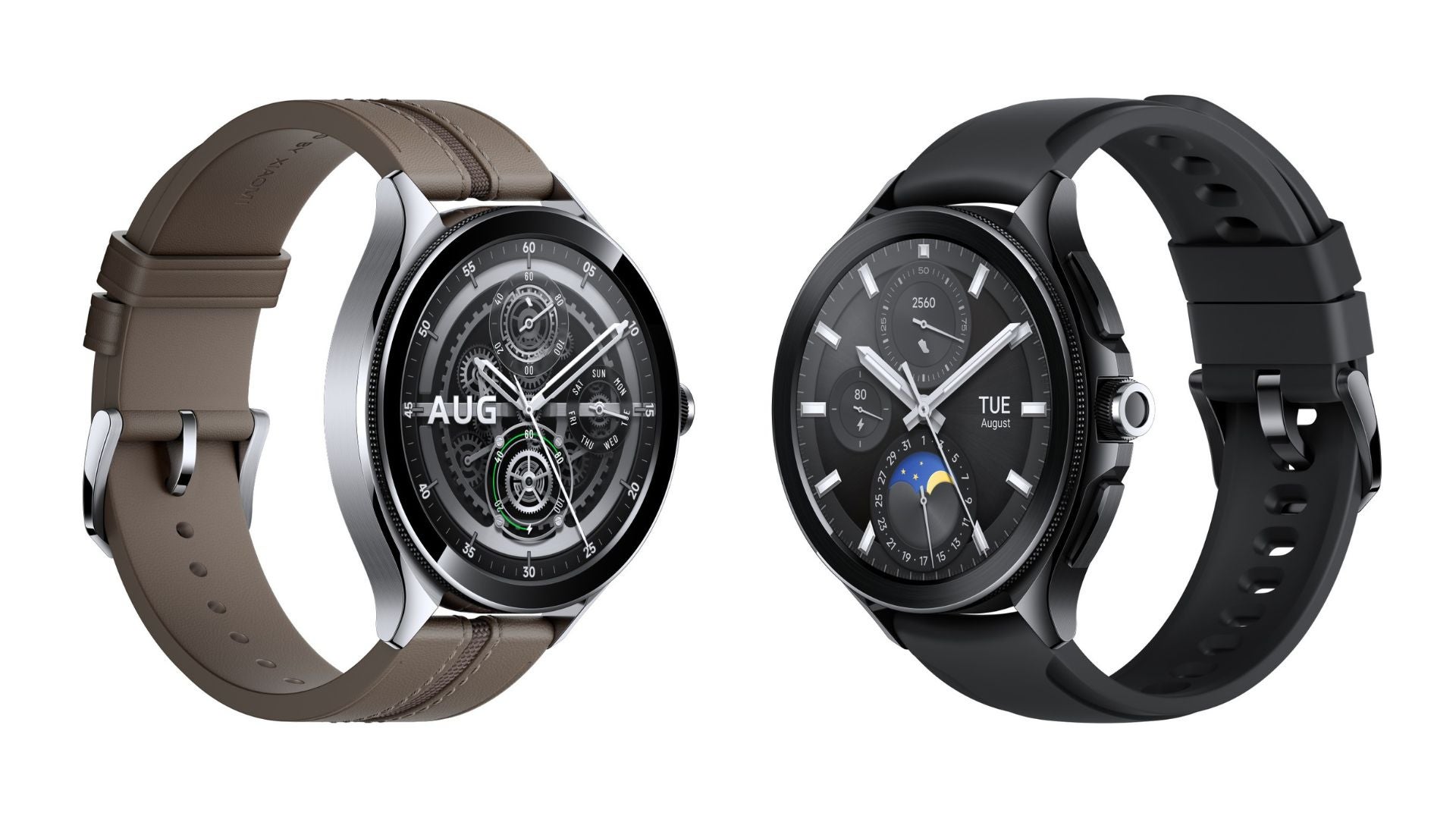 Xiaomi
just launched the Xiaomi 13T series, which is now globally available
. Although the camera-oriented smartphones were the stars of the Chinese company's Berlin event, the latest Xiaomi Watch 2 Pro also made its debut.
The Watch 2 Pro is a stylish yet affordable smartwatch that introduces several new features and capabilities. The one that stands out is that the Watch 2 Pro comes with Wear OS and is integrated with Google's suite of popular applications, including Google Wallet, Google Maps, and Google Assistant. The latter was previously reserved for Samsung and Google's wearables only, or at least at launch (other devices had to wait for months for an update).
The Xiaomi Watch 2 Pro has a round 1.43″ AMOLED Display packed inside a stainless steel case. The display features a rotatable crown and a shortcut Key, which gives you the ability to navigate through custom functions and choose from more than 20 pre-installed watch faces.
The Watch 2 Pro has two styles of Parisian hobnail bezel and two different Watch strap colors. It is available in a Black Case with a Black Fluororubber Strap and a Silver Case with a Brown Leather Strap. The design of the Watch 2 Pro reminds of one of the classic wristwatches and of Samsung's Galaxy Watch 6 Classic. Xiaomi, unlike the Galaxy Watch 6, does not offer other options than a 46mm dial, which for a small wrist can be a bit too big.
The Xiaomi Watch 2 Pro comes with 5ATM water resistance, which means it can be used for swimming or other activities in shallow water. However, it's essential to note that 5ATM withstands pressures equivalent to about 50 meters underwater, but it is not suitable for diving to a depth of 50 meters.
Out of the box, the Watch 2 Pro comes with Google Wear OS with more than 200 available apps on the Google Play Store. As said earlier, the Watch 2 Pro works with Google Wallet, Maps, and Assistant. The Watch 2 Pro also supports remote photo captures and photo previews, but these features work only with Xiaomi 13 Ultra, Xiaomi 13 Pro, Xiaomi 13, and the just released Xiaomi 13T and 13T Pro.
The Watch 2 Pro has dual-band GNSS, which ensures accurate fitness and workout tracking. Xiaomi Watch 2 Pro provides workout analysis and performance statistics with its over 150 sports modes. In addition, it provides insights into sleep quality and can measure all sorts of health data, such as body fat levels, basic metabolic rate, and bone salinity, by using bioelectrical impedance sensors. The Watch can also monitor heart rate, blood oxygen level, and more.
The Xiaomi Watch 2 Pro has a long-lasting battery, with the company saying it can last up to 55 hours for the LTE version and up to 65 hours for the BT version on a single charge. When it comes to performance, the Watch 2 Pro packs the powerful Snapdragon W5+ Gen 1, and it comes with 2GB of RAM and 32GB storage space.
Xiaomi Watch 2 Pro comes in 2 versions, which are the e-SIM version, retailed at prices starting from €329 ($348). Keep in mind that the Watch 2 Pro does not support 5G. The second version is the Bluetooth-only version, which retail price starts from €269 ($284). The Xiaomi Watch 2 Pro is available in Europe but probably won't come to the US.