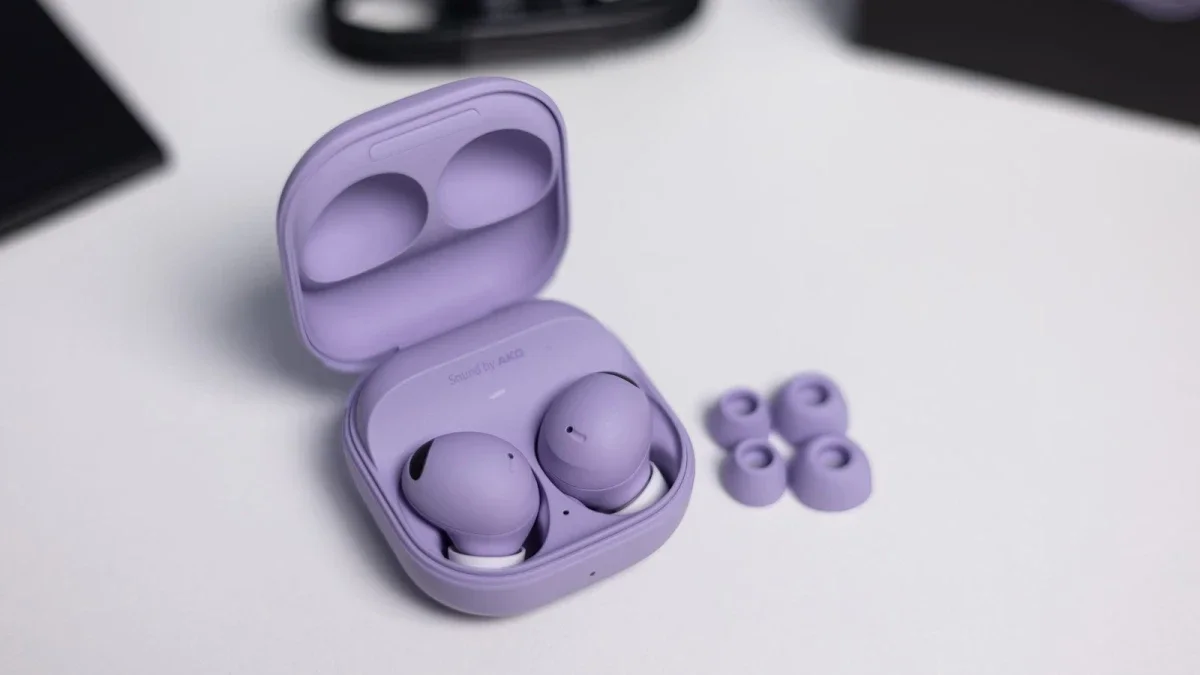 If you are in the market for a new pair of incredible-sounding earbuds and are in
Samsung
's ecosystem, you should definitely capitalize on this deal.
Samsung's top-of-the-line, super-duper awesome Galaxy Buds 2 Pro earbuds in Graphite color are currently discounted by 30% on Amazon. This means you can now grab a pair of these incredible earphones for $70 off their usual price.
As true high-end earbuds, the Galaxy Buds 2 Pro are lightweight and comfortable, which means you can listen to your favorite songs for hours without experiencing ear fatigue. Furthermore, they deliver incredible audio. They are loud and clear and pack deep bass.
In addition to their incredible sound, the Galaxy Buds 2 Pro pack top-tier Active Noise Cancellation. Just turn the ANC on, and you will be left alone with your thoughts and Taylor Swift's angelic voice.
Of course, you would want to listen to your favorite songs for as long as possible on a single charge. We are happy to report that the Galaxy Buds 2 Pro last up to 5 hours on their own with ANC enabled. With the case, their battery life goes up to 18 hours. However, without ANC, the earbuds offer up to 8 hours of listening time on their own and up to 29 hours with their charging case. Additionally, the earphones are IPX7 certified, which means they are great for the gym.
With their awesome sound, ANC, and battery life, the Galaxy Buds 2 Pro are worth every single penny. And with their current discount on Amazon, these bad boys are just must-haves for every Galaxy user out there. So, go and grab a pair of Galaxy Buds 2 Pro while they are still off their price!