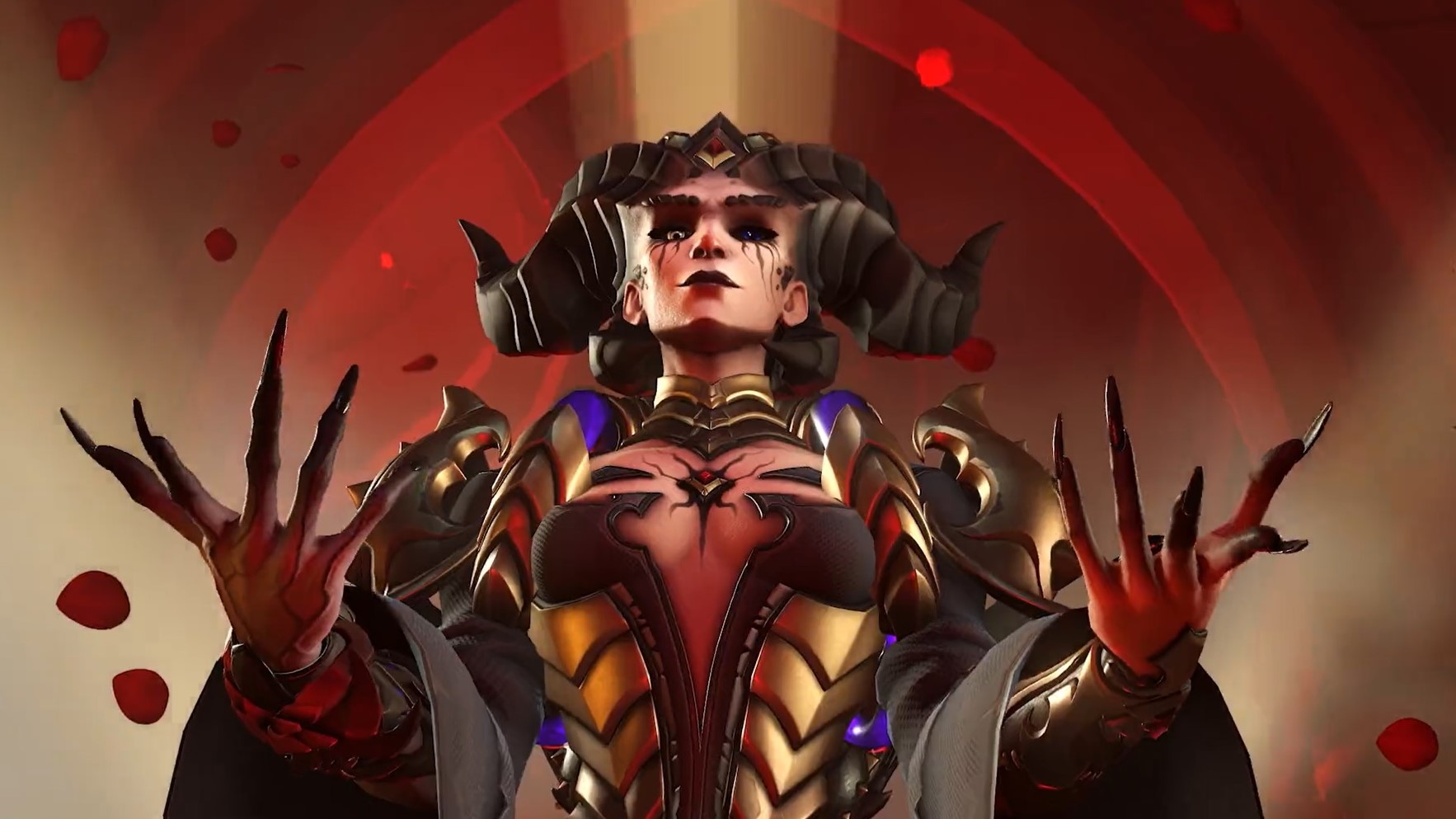 What you need to know
Overwatch 2 Season 7 is scheduled to release on Oct. 10, and will add a new Control map and more to Blizzard's PvP hero shooter.
A new teaser trailer has revealed that Season 7 is officially titled "Rise of Darkness," and that it's themed after Blizzard's hack-and-slash action RPG series Diablo.
Among other things, there will be a Diablo-themed overhaul for to the Blizzard World map, a Diablo 4 Lilith skin for Moira, and a new skin for Wrecking Ball.
On Oct. 4 at 9 a.m. PT / 12 p.m. ET, Season 7's official trailer will premiere on the PlayOverwatch YouTube channel. Presumably, much more of the season will be shown off in it.
---
One of the best times to jump back into Overwatch 2 is when a fresh nine-week long season begins, and it looks like that's not changing with Season 7. Developer Blizzard has revealed that it's launching on Oct. 10, and while we don't have many details about it yet, a newly released teaser trailer does reveal a fair amount of what's coming to the PvP hero shooter.
Based on the contents of the teaser video, it seems clear that Season 7 — officially titled "Rise of Darkness" — is themed after Blizzard's action RPG series Diablo. The trailer showed a Diablo-inspired overhaul for Overwatch 2's Blizzard World map, as well as a hellish portal that looks like it came straight out of Diablo 4, zomnic enemies from the (presumably returning) Junkenstein's Revenge PvE Halloween event, and some themed character skins for Wrecking Ball and Moira.
There wasn't much shown of the new Wrecking Ball skin, but fans did get a close look at the Moira one that's styled to look like Lilith, the Blessed Mother herself. Considering how awesome it is, it wouldn't surprise me if this was Season 7's customizable Mythic skin, though we won't know for sure until Blizzard reveals more information.
Might want to keep the lights on for this one 🧟‍♂️#Overwatch2 Season 7: Rise of Darkness launches Oct 10 💀 pic.twitter.com/T6P6EqTisLOctober 2, 2023
See more
Notably, there's now a listing for Overwatch 2 Season 7's official trailer on YouTube, and it's scheduled to premiere on Oct. 4 at 9 a.m. PT / 12 p.m. ET. Presumably, it will show off more of what was revealed in the new teaser, as well as the upcoming Control map Samoa that was recently announced during the Overwatch League Grand Finals 2023 and everything else Blizzard has in store for players.
Overall, with Diablo 4 Season 2 slated to launch a week after Rise of Darkness does and October being the "spooky month" in general, now is as good a time as ever to have a crossover-style season themed after Blizzard's demonic hack-and-slash franchise.
Overwatch 2 is one of the best Xbox games on the market for fans of multiplayer shooters, and it's available now for free on Xbox Series X|S, Xbox One, Windows PC, PS5, and PS4. The Overwatch 2: Complete Hero Collection costs $20, and gives you instant access to every hero in the game along with three Epic skins, three Legendary skins, 1,000 Overwatch Coins, and 1,500 Overwatch Credits.