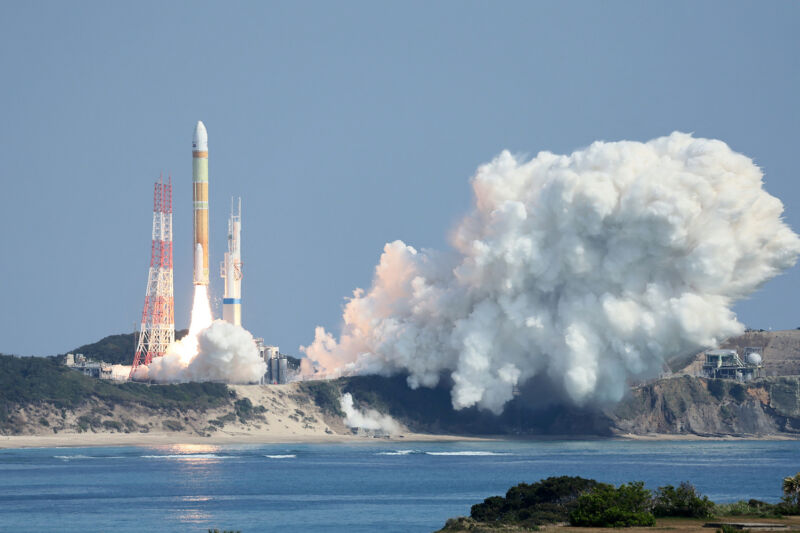 Japan debuted the new flagship H3 rocket in March, capping a decade-long, nearly $1.5 billion development effort to replace a launch vehicle that has been in service for more than 20 years. The H3's upper stage failed to ignite a few minutes after liftoff, causing the rocket and its Earth observation payload to crash into the Pacific Ocean.
Officials in the Japanese government are already plotting the replacement for the H3 rocket, which had a goal of cutting in half the cost per launch of the H-2A launcher, a workhorse for Japan's space program. But the H3 is based on a single-use, expendable design, like nearly all legacy rockets. The H3 design aims to achieve these cost savings through modernized manufacturing techniques and commonality in hardware with Japan's smaller Epsilon rocket family.
The Japanese government updated its basic plan on space policy in June with language endorsing the development of a reusable rocket to follow the H3. Now, the Japan Aerospace Exploration Agency (JAXA) has tapped Mitsubishi Heavy Industries for joint studies on the next-generation launcher, which would have a recoverable and reusable first-stage booster, Space News reported this week.
There's no design yet for this still-unnamed rocket. A JAXA spokesperson told Space News that engineers haven't settled on a fuel. It could be cryogenic methane, the fuel favored by most companies developing new reusable launch rockets, or Japan could stick with liquid hydrogen, the super-cold fuel used on the H-2A and H3 rockets.
The space policy document released by Japan's Cabinet Office in June outlined several key technologies necessary for the country's next-generation rocket. Those included rocket reuse tech, innovative materials, methane-fueled propulsion, and modernized production capabilities. Japanese policymakers wrote the new rocket, replacing the H3, would start flying in the 2030s.
"By reusing parts … we will improve launch frequency and transportation capacity, and reduce launch costs," Japanese government officials wrote in the policy plan.
SpaceX's demonstration of the benefits of reusable rockets has inspired others to pursue similar capabilities. Rocket Lab, the US-New Zealand company that operates the light-class Electron launcher for small satellites, has successfully recovered boosters and recently reused an engine from a previous flight. In the coming months, Rocket Lab plans to reuse an entire set of nine booster engines on a launch. The company is developing a new rocket named Neutron with a booster stage designed from the start to be entirely reusable.
Blue Origin and several other companies also may be a few years away from reusing boosters on their orbital-class rockets. United Launch Alliance's new Vulcan rocket is powered by Blue Origin-built BE-4 engines. ULA plans to eventually recover the engines and reuse them but doesn't plan to retrieve the entire first stage of the Vulcan rocket.
Other rocket builders, like Europe's ArianeGroup, went all-in with a new expendable rocket, similar to Japan's approach with the H3. Europe's expendable Ariane 6 rocket won't fly until next year, at the earliest. The European Space Agency and European industrial partners are in the early stages of designing a reusable methane-fueled engine that could lead, in the longer term, to a reusable replacement for the Ariane 6. But like Japan's new reusable rocket study, a follow-on to the Ariane 6 would likely not fly until 2030 or later.