It's been a relatively unusual year for Apple.
In one of the biggest tech-related announcements of 2023, Cupertino unveiled its first mixed reality headset, Apple Vision Pro; the iPhone 15 looks suspiciously generous when it comes to upgrades; and iPhone 15 Pro is… overheating.
But while most people might be more interested in the controversies, I'd like to take a minute to acknowledge something else that's never happened before in Apple's history – this time with a positive twist.
You'll only care if you're interested in upgrading your existing phone, but if you do, you'd be happy to find out how great of a value the vanilla iPhone 15 is this year.
In fact, iPhone 15 is a compelling upgrade even if you're coming from last year's iPhone 14 but you can find out more on this topic in our dedicated iPhone 15 vs iPhone 14 comparison. But I will go farther and tell you that the iPhone 15 is the one to get over the iPhone 14 Pro.
The reason this is notable is because I don't think the new vanilla iPhone has ever been outright better than last year's Pro model in so many ways. You could argue the 2020 iPhone 12 came close thanks to its upgraded design and chip, which made it feel more modern than the iPhone 11 Pro, but iPhone 15 takes this value to the next level.
Here's why I'd choose iPhone 15 over the iPhone 14 Pro, and why you should too.
iPhone 15

is better than

iPhone 14 Pro

in almost every way: Apple made it weird this year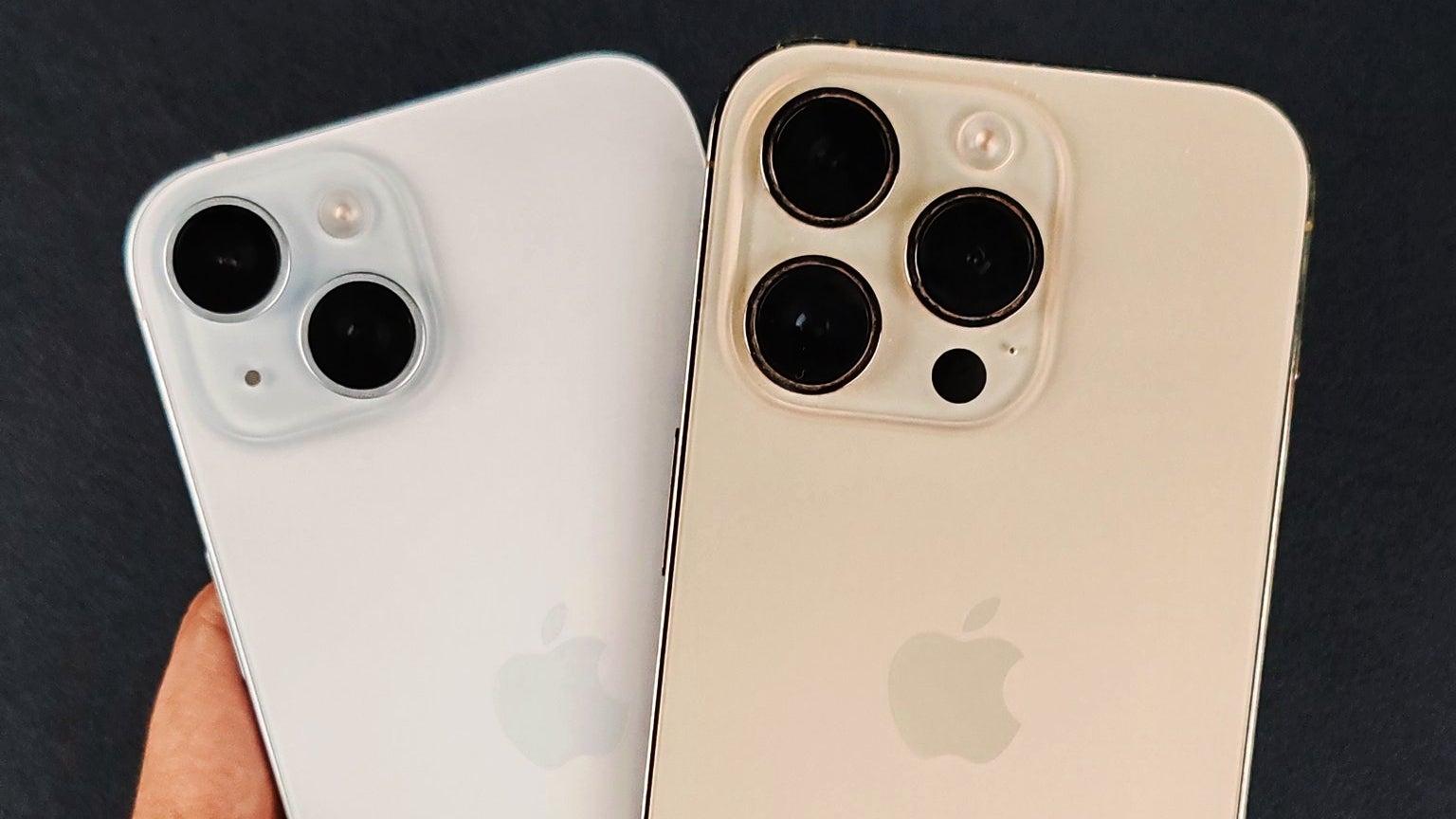 If you're looking for a new iPhone right now, and your budget is about $800, going left is the right decision.
This year's vanilla iPhone 15 is better than last year's Pro model in several ways, and this might make some iPhone 14 Pro users feel a bit icky.
In fact, even though the iPhone 14 Pro hasn't been my primary phone, I've had it since launch, and I use it from time to time, which means I should probably count myself towards the pool of iPhone 14 Pro users.
So, let's see exactly how the iPhone 15 makes the iPhone 14 Pro look bad, and I'll let you decide if you, as an iPhone 14 Pro user, feel a bit jealous of the new entry-level Apple flagship… Because I think I would.
iPhone 15

is far more comfortable to hold and use than

iPhone 14 Pro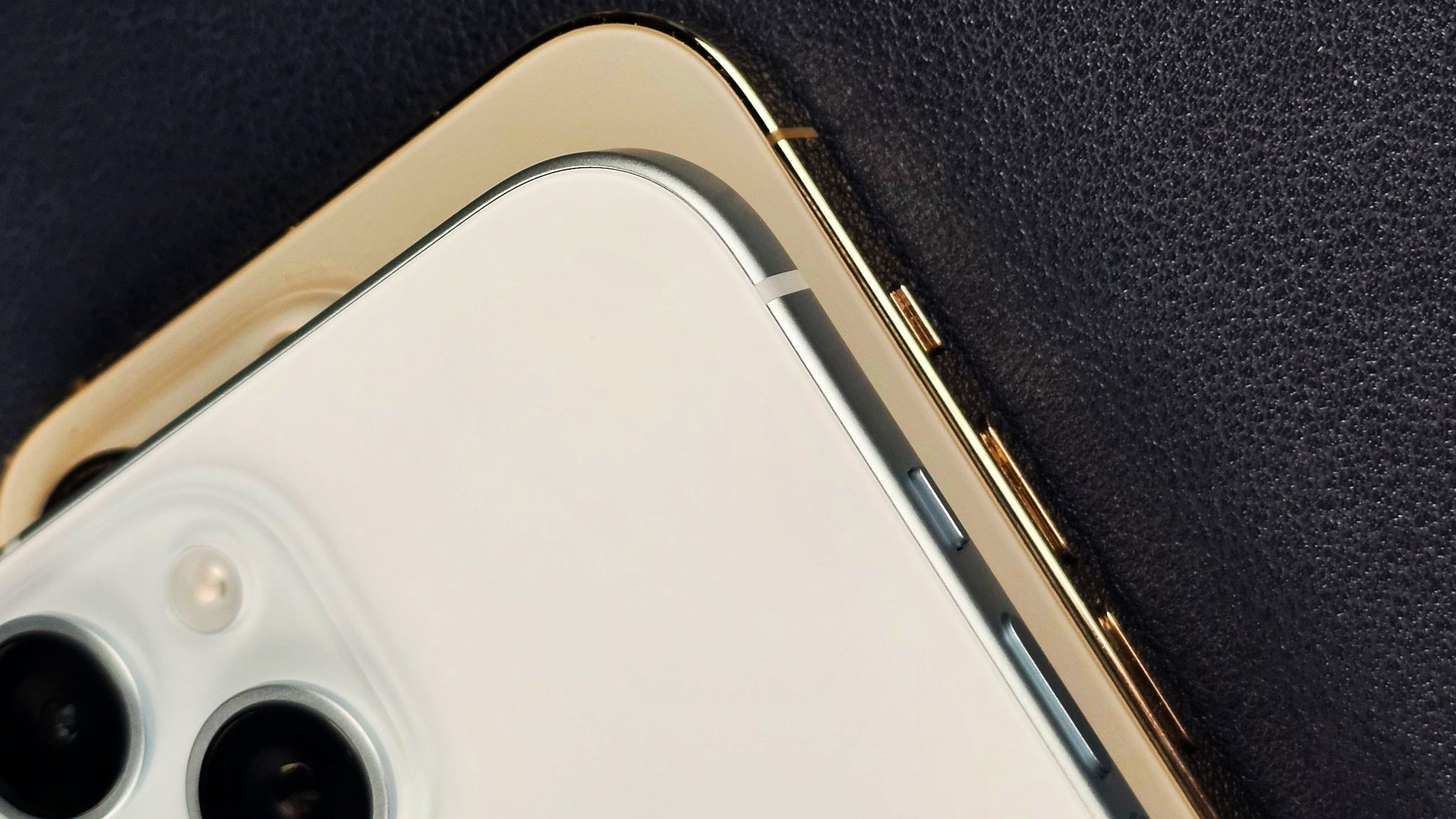 Lighter weight and rounded corners make all the difference.
I'd like to start with a difference that's very important to me, and that's the weight disparity between the
iPhone 15
(171g) and
iPhone 14 Pro
(206g), because although 35g might not seem like a lot, in the context of smartphone weight, they are.For example, my full-time phone is the
iPhone 13 mini
, which weighs 175g with a case on, which makes the 240g of the
iPhone 14 Pro
(in a case) a bit too much for me. This wouldn't be the case with the vanilla
iPhone 15
, which uses an aluminium frame instead of stainless steel.
Adding to the much better in-hand feel, the iPhone 15 is now gently curved on all sides, front and back. Again, this is a tiny detail, which goes a long, long way in making the phone feel better (unless you put a case on it, in which case it doesn't matter).
iPhone 14 Pro iPhone 15. The in hand feel of iPhone 15 is so much better than that of iPhone 14 Pro. The 14 Pro with flat edges felt really sharp whereas 15 with curved edges just feels too good in the hand…
iPhone 15

takes noticeably better photos than

iPhone 14 Pro

almost all the time thanks to Apple's biggest camera upgrade in years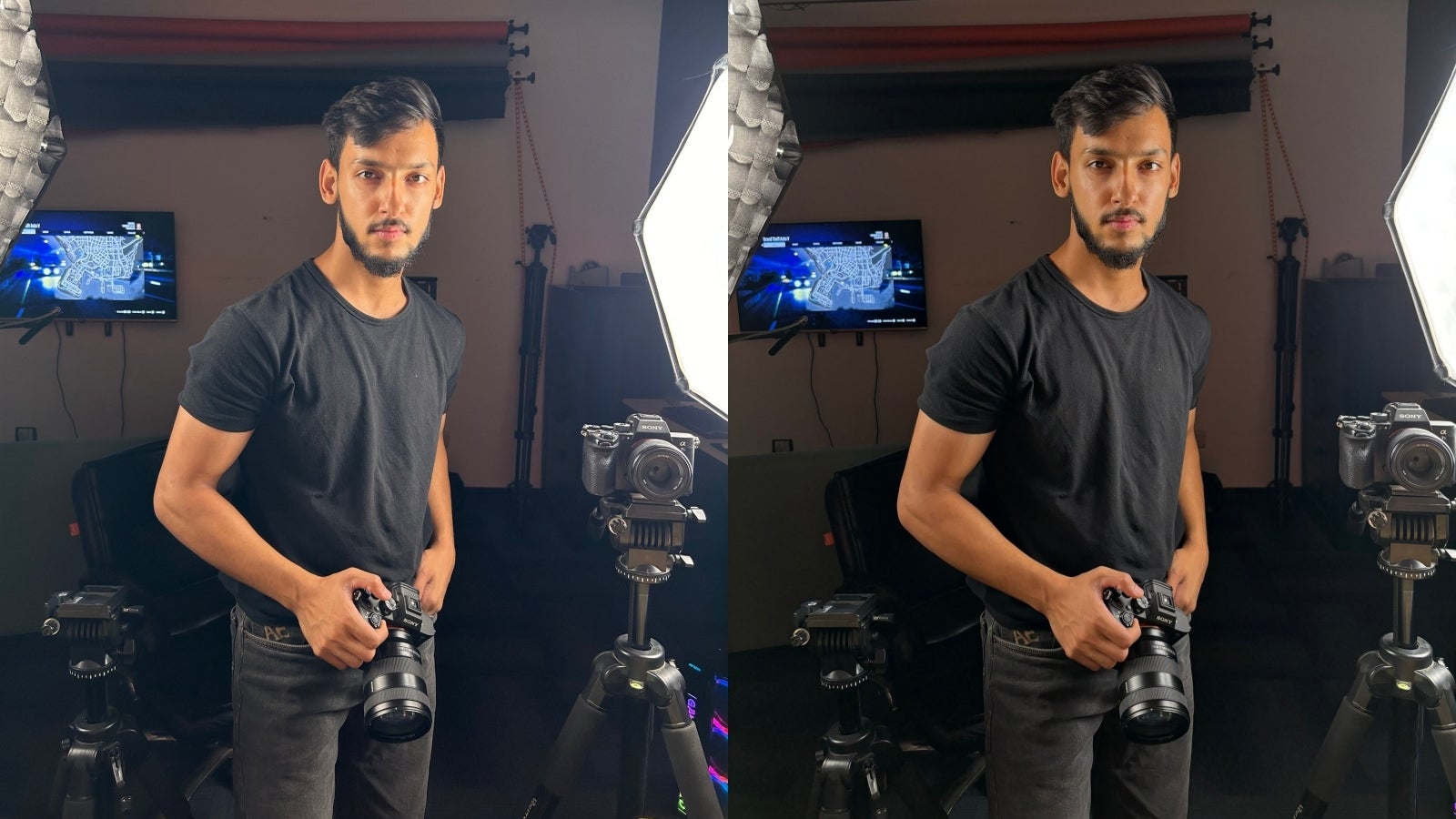 iPhone 14 vs iPhone 15 primary camera image processing.
I've discussed the new camera on iPhone 15 in great lengths in several stories now, so I'll keep it short.
In a nutshell, iPhone 15 simply takes better photos than the iPhone 14 Pro under virtually all conditions. Apple's upgraded image processing, including HDR 5, next-gen Portrait mode, upgraded Night mode, and Photonic engine help even the most affordable new iPhones take noticeably better, more balanced photos than any of last year's iPhone 14 models.
The star of the show is the new 48MP shooter in iPhone 15, which takes 24MP photos by default, and those aren't simply much more detailed than the 12MP stamps of the iPhone 14 but the most detailed pictures you'll get from any phone, in any price category today.
iPhone 15 even has a zoom camera now thanks to Apple's industry-leading 2x sensor-crop via the 48MP camera, which works in photos and videos. In practice, iPhone 15 gives you lossless 2x zoom quality without the need for a separate 2x zoom lens, turning two cameras into three.
USB-C already makes
iPhone 15

better than

iPhone 14 Pro

, but also – more future-proof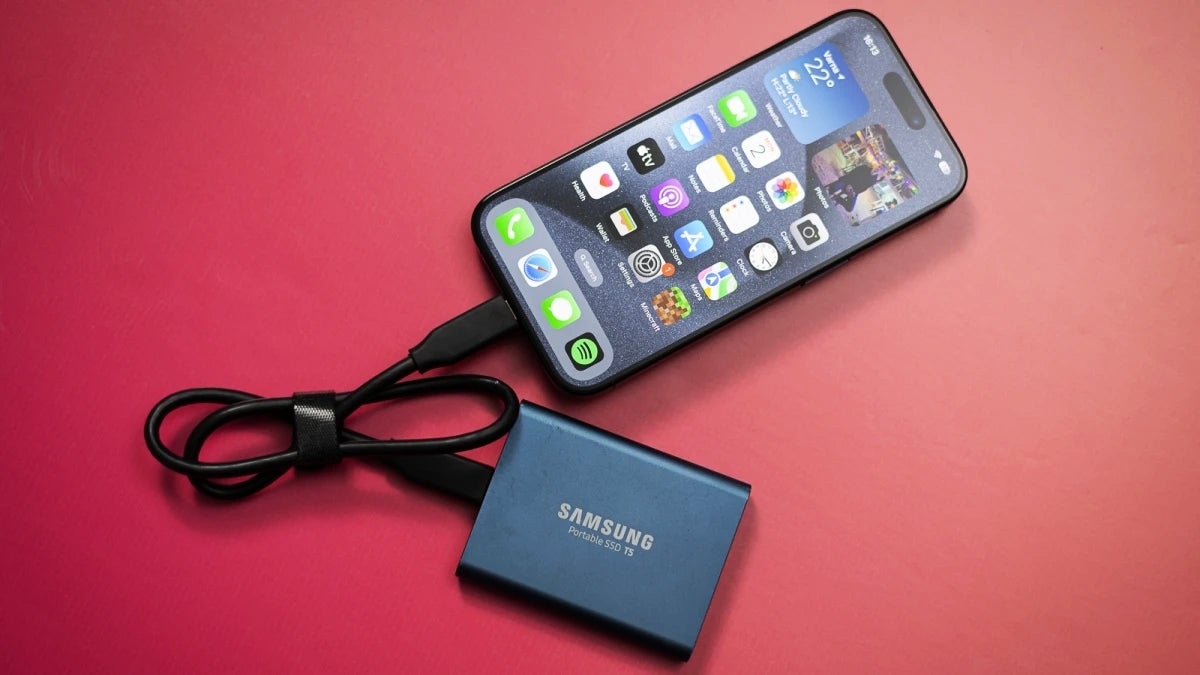 Samsung's display and SSD look great on the iPhone 15 Pro.
Again, I've covered the big iPhone 15 upgrades related to USB-C in a different story, but to reiterate – the new port won't simply make it more convenient to carry and charge your iPhone, iPad, Mac, AirPods, etc. You can now use the USB-C port to charge your AirPods and Apple Watch directly from your iPhone, or even connect an external SSD/ memory card
That aside, Apple is clearly moving towards a future without the Lightning port, which makes the iPhone 14 Pro seem a tad obsolete now, meaning iPhone 15 is the more future-proof device you can get.
If you lose/misplace your phone, iPhone 15 should be easier to find than iPhone 14 Pro thanks to the new UWB 2 chip in the newer model, which allows you to use precision finding to locate your phone from farther away
Is Apple's negligent treatment of the
iPhone 14 Pro

fair? Should Apple do more to make its older flagship phones better via software upgrades?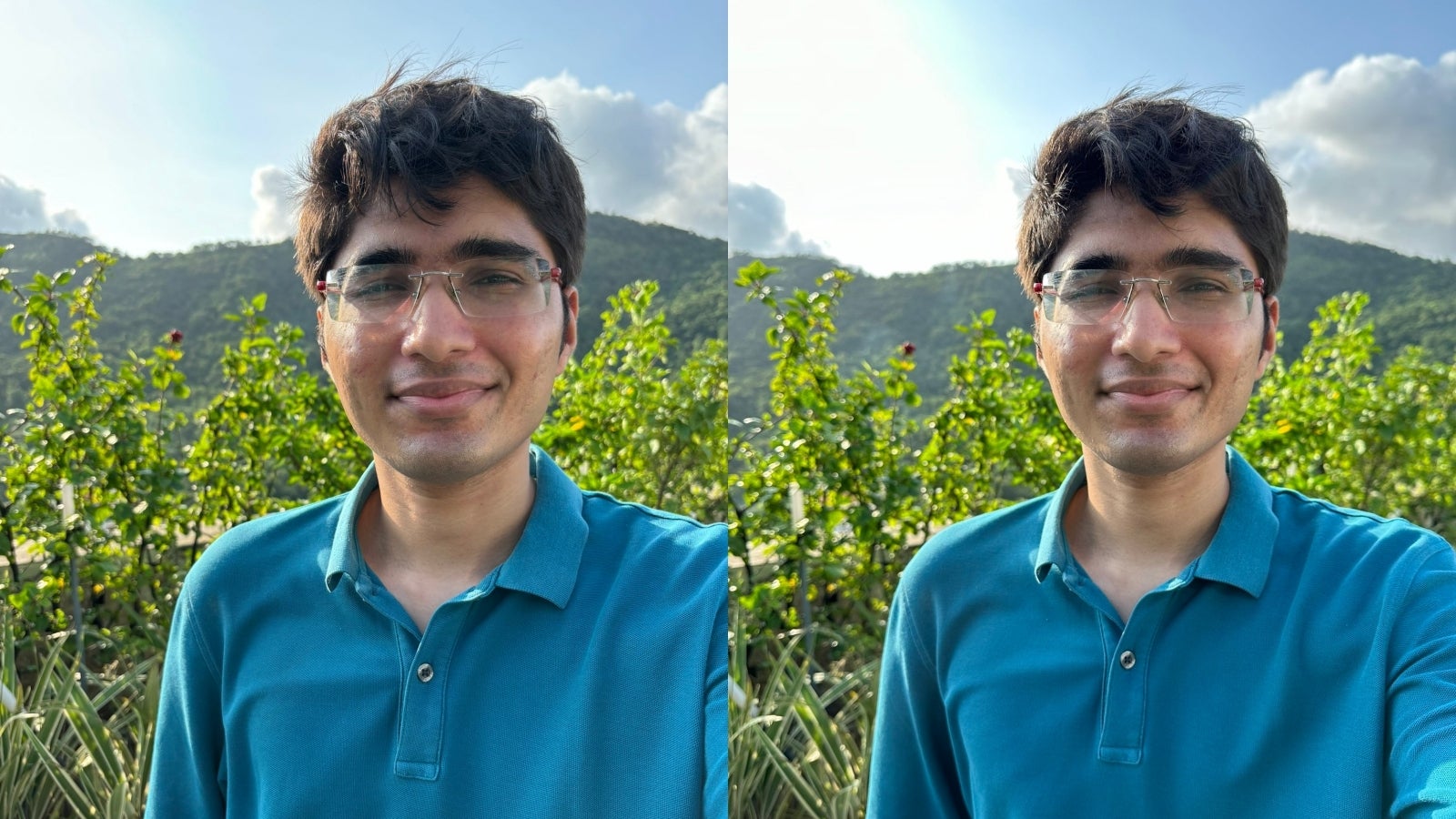 iPhone 15 vs iPhone 14 Pro selfie camera image processing. The two phones use the same selfie camera hardware. Credit – gizmoddict on Twitter
In case it wasn't clear, in my book, the iPhone 15 is clearly the better phone to get compared to the iPhone 14 Pro – especially considering you can get a brand new iPhone 15 for as much/less than the iPhone 14 Pro (which Apple doesn't even sell any longer).
Of course, the value proposition changes if you find a wonderful deal on the iPhone 14 Pro – like a $600 refurbished unit on eBay/Swappa. But at the same price point? I'd pick the iPhone 15 any day, any time of the week.
You should only buy the iPhone 14 Pro instead of iPhone 15 if you really care about the smoother 120Hz display (and Always-on functionality), or you want the dedicated 3x zoom camera, which takes decent photos at up to 10x zoom. For me, iPhone 15 edges the 14 Pro in areas that matter far more (design, weight, in-hand feel, photo quality, USB-C).
Apple makes it very tempting, but you shouldn't upgrade to the
iPhone 15

if you already have an

iPhone 14 Pro

All that being said, if you already have an iPhone 14 Pro, upgrading to the vanilla iPhone 15 might not be the wisest decision. Even if this move seems somewhat tempting this year, I'd certainly hold off for next year's iPhone 16 series for even bigger upgrades.

Speaking of upgrades that don't make sense, here's a valid question some iPhone users are asking online: Could Apple improve the performance of iPhone 14 Pro with software updates, so last year's Pro users don't feel left out?
Of course, Apple can't give the
iPhone 14 Pro
a USB-C port, a new design, or reduce its weight, but one upgrade that seems pretty realistic is this to the camera of the
iPhone 14 Pro
, which has superior camera hardware to that of the
iPhone 15
. The two are powered by the same A16 Bionic SoC, so I don't see a technical reason Apple wouldn't be capable of making the upgrade happen.Right now, it doesn't look like Cupertino is interested in bringing this important upgrade to the 14 Pro. Instead, we're in this bizarre situation where
iPhone 14 Pro
has superior camera hardware to the
iPhone 15
but takes noticeably weaker photos.
Unfortunately, unlike Android phone-makers who often make their phones better via software upgrades shortly after launch, or even years later, Apple doesn't play the same games.
Are you upset the iPhone 14 Pro isn't getting the upgraded image processing of the iPhone 15? I certainly am.