This is the Motorola G54 Power – think of it as a boosted version of the G54. Everything's identical, except the battery, which is a larger 6,000mAh unit, and the camera system has an 8MP ultrawide instead of a 2MP depth sensor.
The Motorola G54 Power ships with a 33W charger alongside the usual cable and case.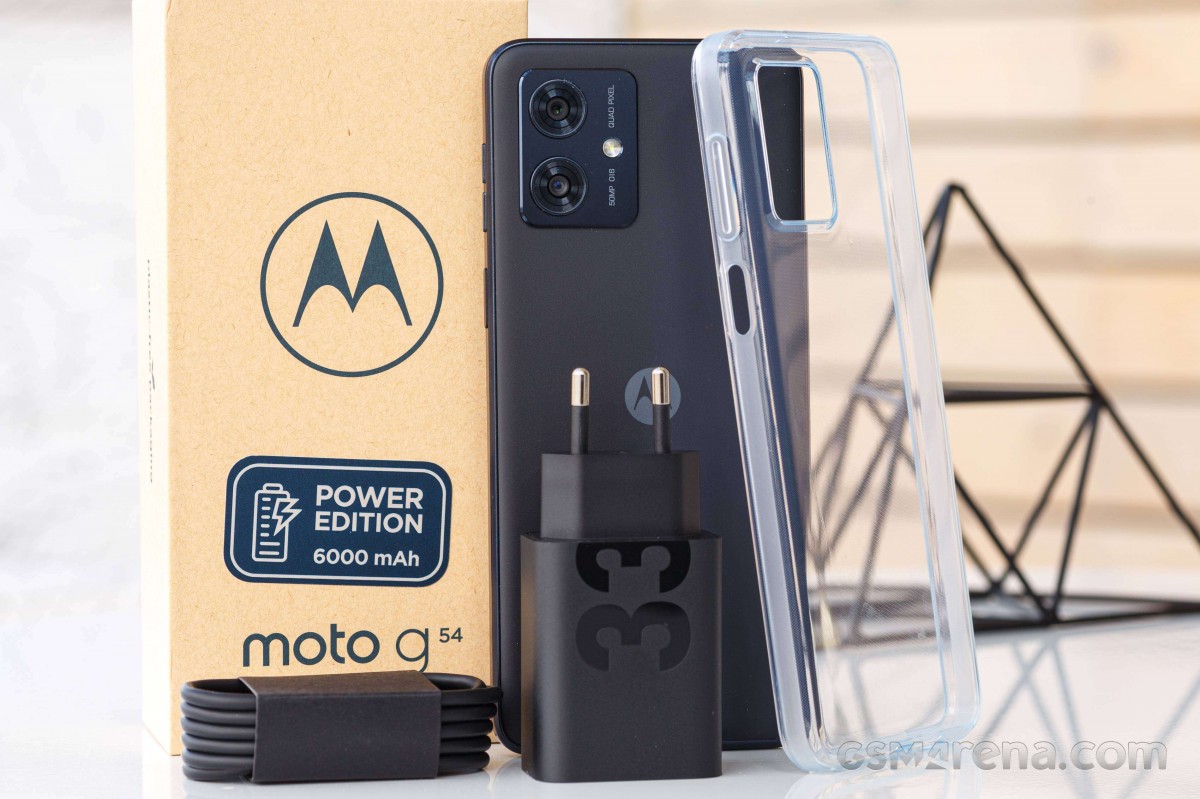 We have the rather bland Black model, but you could get a fresher Blue or Green. The display is alright for the price – it's a 6.5-inch 1080p IPS LCD with a 120Hz refresh rate. It's colorful and has good contrast. Where it falls a bit short is in its limited brightness.
The Dimensity 7020 makes sure the Motorola G54 Power runs nice and smooth (not to mention that 120hz refresh rate).
The Motorola G54 Power is a seemingly attractive deal at €240. But maybe wait until our full review to know if it's really worth it.