Two things…
First things first, after years of resistance, Google finally joined the $1,000 smartphone club thanks to the Pixel 8 Pro, which the company calls a "true flagship phone with never-before-seen features and design elements". Nice!
Second, the "never-before-seen features" Google is talking about? Well, that's where AI comes in, making Pixel 8 and Pixel 8 Pro some of the most exciting new smartphones in 2023.
Now… Sure, considering how mature smartphones have become at this point, the bar for smartphone innovation doesn't sit all that high, but this also means that jumping over it takes something special, and it seems like Google broke the code. Maybe it's not flashy design that will make phones exciting again. Perhaps it's what made smartphones exciting in the first place – their… smartness?
The $700 Pixel 8 and $1,000 Pixel 8 Pro might not be the bargain Android flagship deals the $600 Pixel 7 and $900 Pixel 7 Pro were, but I feel like the $100 price increase is more than justified. Keep reading to find out why!
And while looks aren't everything, the vanilla
Pixel 8
does indeed look far more premium than the
Pixel 7
and
Pixel 6
ever did, while the
Pixel 8
Pro's premium design with uniform display borders finally makes a compelling case against the $1,000
iPhone 15 Pro
 and
Galaxy S23+
, and even the more expensive
iPhone 15 Pro Max
and
Galaxy S23 Ultra
.But again – it's the AI-centred upgrades and overwhelming attention to software that makes the
Pixel 8
series unique, standout devices. And let me tell you… As an
iPhone 13 mini
user who does also use the
Pixel 7 Pro
, the new Pixels make me excited and jealous to give Google another chance. My heart was truly broken after my bad experience with the gorgeous but buggy
Pixel 6 Pro
but maybe this is Google's lucky year?
Pixel 8 Pro costs exactly the same as iPhone 15 Pro now but only Google puts AI in your pocket, and I'm jealous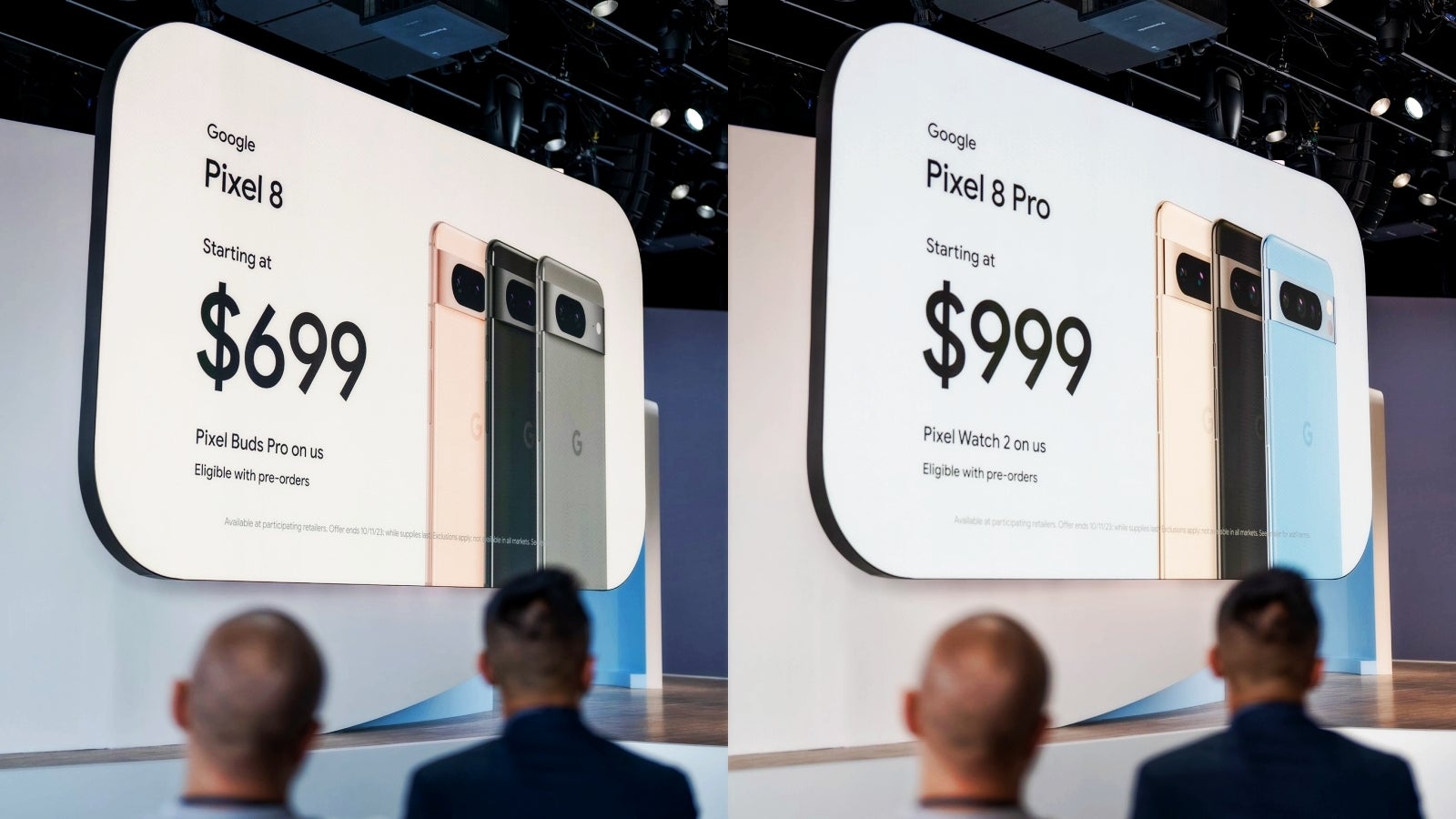 The Pixel 8 and Pixel 8 Pro are well worth the extra $100 this year.
There's no beating around the bush here – the one thing I took away from Google's keynote is that the
Pixel 8
and
Pixel 8 Pro
are the first phones that give us a taste of mobile AI that doesn't only take place in the background but lets you interact with Artificial intelligence and Machine learning in day-to-day tasks. And this-is-exciting! Just me?
Let's take a look at some of the Pixel 8 and Pixel 8 Pro's features made possible by Google's expert Machine learning, AI, and software magic…
Step aside, Chat GPT! "Assistant with Bard" is Google Assistant's AI-powered twin brother (Siri and Bixby have left the chat…)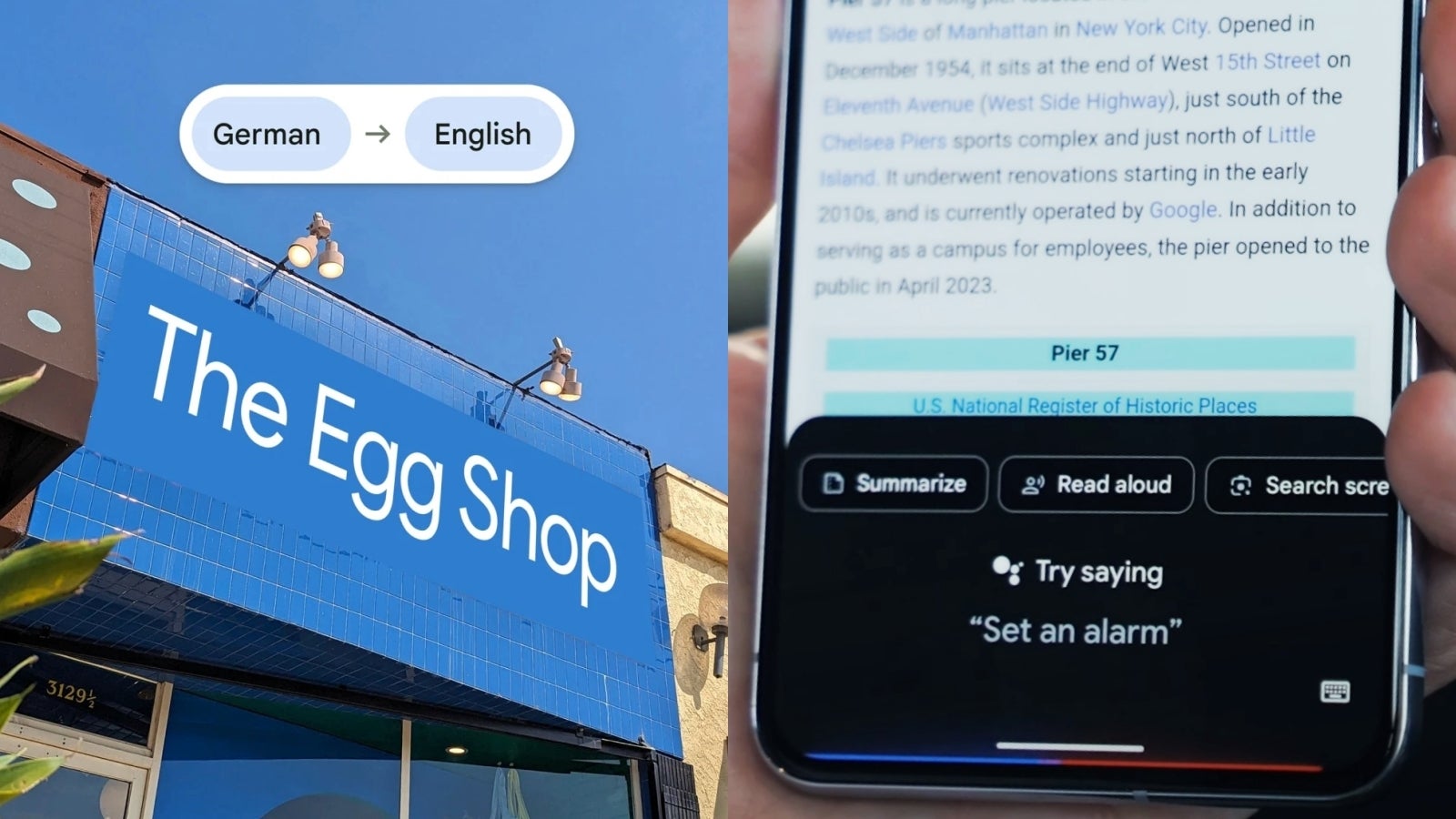 Chat GPT is cool but Pixel 8 puts AI in your pocket.
What's better than AI? Mobile AI that you can use in a pinch. Google Pixel 8 and Pixel 8 Pro are the smartphones that put AI in the forefront of the Android experience, thanks to AI-powered features you can interact with on a day-to-day basis. And this makes me one jealous iPhone user.
Siri and Bixby have left the chat, because Google Assistant isn't just smarter than Apple and Samsung's virtual assistant's – it's now AI-powered too! Yes, like Chat GPT.
Assistant with Bard, as Google calls it (Bard is Google's Chat GPT alternative) can now summarize, read aloud, or translate web pages in real time for you, and while the ability to create a short summary of a web page was made popular by Chat GPT, bringing this feature to the computer you have in your pocket is truly exciting.
Pixel 8

and

Pixel 8 Pro

also bring big upgrades to real time translation with Live Translate (through the Google Translate app). You'll soon be able to interpret face-to-face conversations in 49 languages, transcribe messages in real time, and translate signs. Moreover, Google Translate now gets Automatic language detection when you speak to translate. If you've ever tried using this feature (I certainly have), you'd know how useful this upgrade will be.
But if typing is your jam, the Pixel's default keyboard (Gboard) now goes well beyond fixing simple typos thanks to new proofreading capabilities. It sounds to me like

Pixel 8

and

Pixel 8 Pro

are getting Grammarly built right into their keyboards,

and the bath speler in me is hear for it.
Face-changing AI makes taking photos with Pixel 8 and Pixel 8 Pro more like painting a picture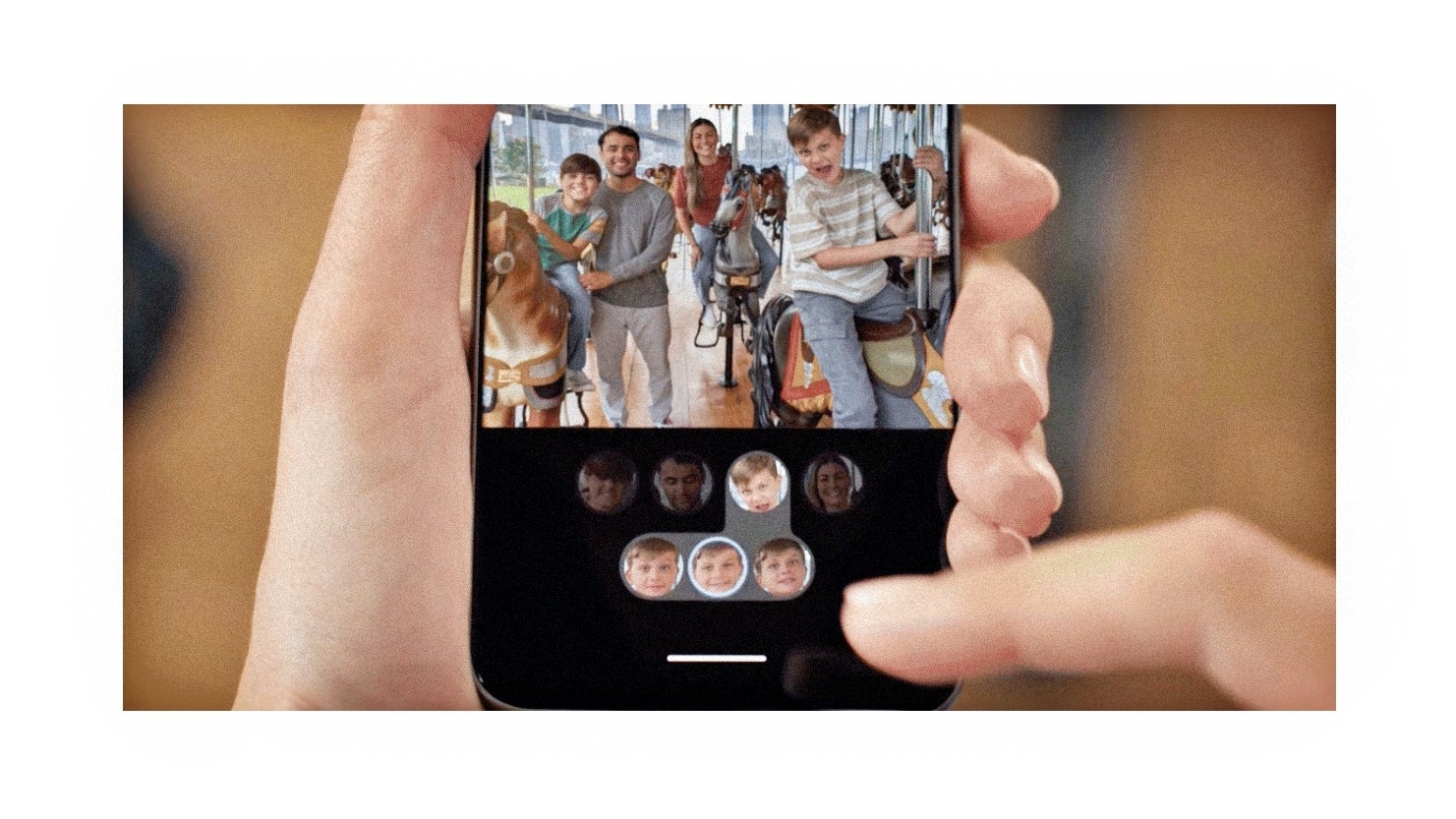 If you've always hated your face (in photos), you can now change it to… a different version of your face. Thanks, Google!
If you're familiar with the way Pixel approaches photography, you wouldn't be surprised to hear that Google continues to use AI and Machine Learning for computational photography. But this year,
Pixel 8
and
Pixel 8 Pro
take Google's camera magic to a new level with features that will fascinate and maybe even shock you a little bit.I'm working on a separate story that focuses entirely on the new camera systems in
Pixel 8
and
Pixel 8 Pro
, so I'll give you the short version of the Google wizardry that made me pumped about trying out the Pixel 8's cameras…
Best Take

, powered by Google's Machine Learning, will automatically take multiple photos when you snap a picture to then let you swap your face (expression) for a different one you like more; is this an authentic way to take a photo – probably not, but those who have young children will probably appreciate it more than others
Magic Editor with Magic Eraser

in Google Photos pushes the idea of "painting" your photos even further by letting you reposition and resize subjects/objects in your photos by filling in the parts of the picture that remain empty after you move things around; it can also add a totally fake sky to your photo; if this sounds familiar, it's because Photoshop's Generative Fill feature that's blowing minds on YouTube does pretty much the same thing
The ML-powered Audio Magic Eraser

in video lets you reduce distracting background sounds in your video, like wind, car engines, or voices; Google claims this is a "first-of-its-kind computational audio capability" that sorts sounds into distinct layers so you can control their levels, which makes this feature sound super impressive (and super useful)
Pretty much a more powerful version of the Unblur feature from the Google Photos app,

Zoom Enhance

promises that

Pixel 8

can turn the Pixels in your Pixelated photos into a sharp, usable picture; again, that's a pro-grade feature usually found in photo editing software like Photoshop, which makes me excited to find out if Google can pull it off
Video Boost

with the help of… whatever Google is doing (seriously, I don't really know), is a feature exclusive to

Pixel 8 Pro

, which takes your videos and sends them to Google's powerful data centers, where (something or someone) applies "cutting-edge processing" to give your videos better HDR, colors, lighting, stabilization and clarity; Google promises "stunning videos that look true to life", while taking Boost-ed videos at night should also enable Night Sight Video on

Pixel 8 Pro

for better low-light quality; it's all quite confusing right now, but let's see if "Video Boost" will be enough of a boost to help

Pixel 8 Pro

take as good/better videos than the current smartphone video king,

iPhone 15 Pro
The unique, fascinating new software-powered camera features in Pixel 8 and Pixel 8 Pro (once again) prove that computational photography and processing power (in this case, Tensor) are just as (if not more) crucial than hardware in phone cameras. This might be the single biggest computational photography upgrade I've seen in a while, and I can't wait to test all of the Pixel 8 Pro's camera wizardry.
No one asked, but Google promises "7 years of OS, security and Feature Drop updates" for Pixel 8 and Pixel 8 Pro, and you shouldn't buy the new Pixel because of that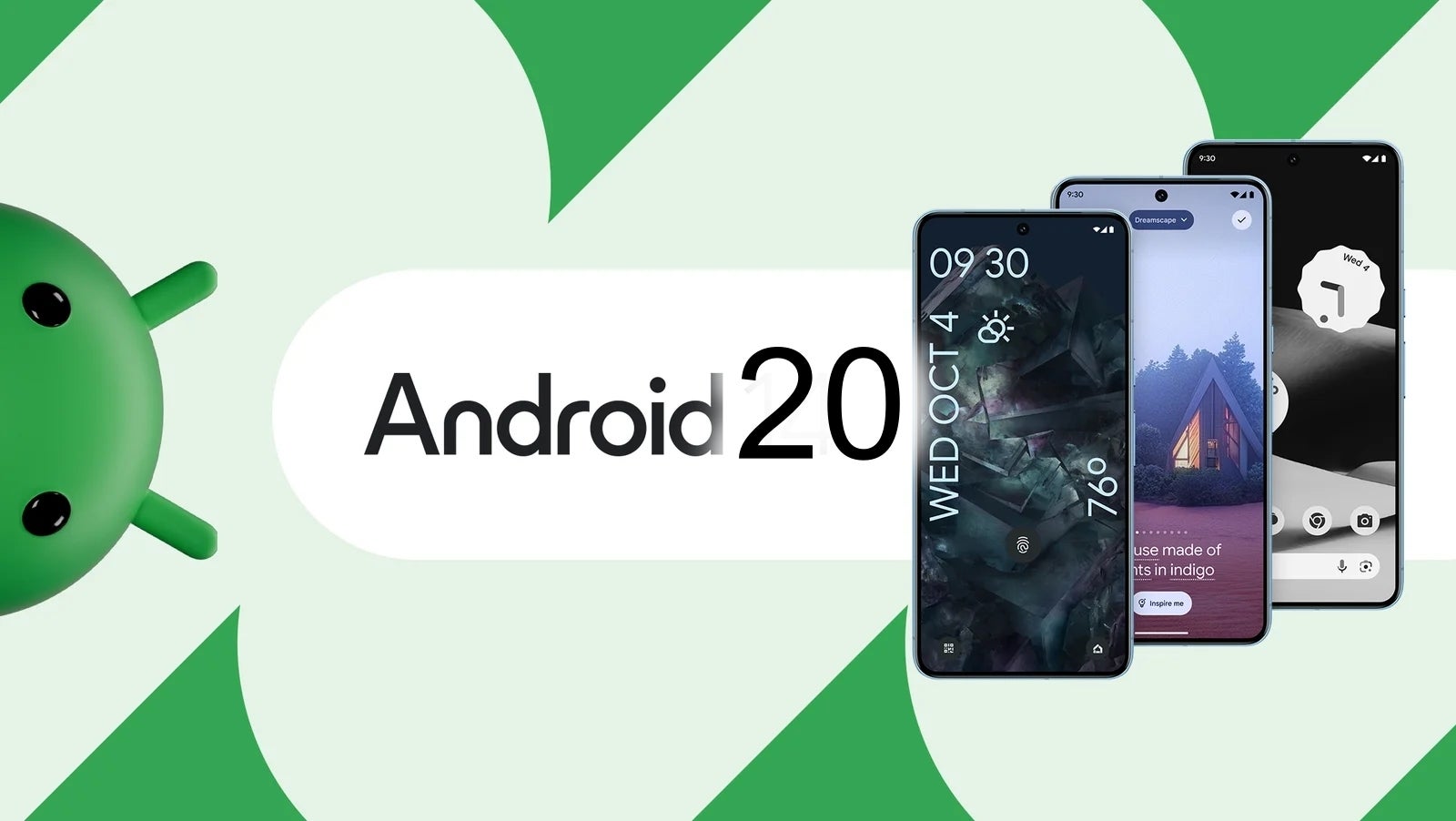 Pixel 8 should get Android 20… in 2030.
Finally, software and AI wouldn't be of great importance if Google stopped updating the Pixel 8 and Pixel 8 Pro after 3-5 years, which is the case with the Pixel 7 and Pixel 6 series. But step aside, Apple, because Google promises to be the new software support king with a whopping seven years of OS, security and Feature Drop updates for Pixel 8 and Pixel 8 Pro. Yes, that's seven years; up to Android 20; 2030, baby.
And if you (like me) are wondering:
Who in the world keeps their phones for seven years?
And wouldn't the battery of the

Pixel 8

be long dead by 2030?
Would the relatively new Tensor chip with a reputation of getting toasty when doing simple tasks even be capable of handling Android 17, 18, 19, and 20?
I'm right… I mean… You are right! Those are all fair, valid questions. But my wild guess is that this is an attempt to create a marketing splash as much as it is a real commitment to deliver reliable software support for seven years.
Apple
and
Samsung
are still going strong, and Google needs potential buyers on its side, which is why
Sundar Pichai
& Co are potentially overpromising here.The problem with Google's promises? Well… you should only believe them when you see them. I mean that's the same company that killed over ten products and services in 2023 alone, and the year isn't over yet. Who knows, the Pixel might be shut down next month?
While the vast majority of people won't be keeping their phone for seven years, business customers who order in bulk might be rather excited to know they wouldn't need to upgrade their corporate phones for seven whole years. But you and me? I'd say look for other upgrades in Pixel 8 and Pixel 8 Pro to justify your purchase (luckily, there's plenty of them).
Google says Pixel 8 and Pixel 8 Pro can do things no phone has ever been able to do before, and this is a big deal
Jokes aside, Google's commitment to software support, AI, and Machine Learning makes total sense – I mean, that's what Google does, right? However, making consumer-grade, interactive AI and ML-powered features accessible via the phone in your pocket is what could make the Pixel the distinguished smartphone Google's been trying to create for about ten years now.
The Pixel 7 and Pixel 6 were already steadily headed in the futuristic direction of AI, (and it's not like Apple's iPhone is stranger to Artificial Intelligence either), but Pixel 8 feels like a first-class AI vehicle that makes me excited to try it out, and see how far Google has come in being… Google.
Google says Pixel 8 and Pixel 8 Pro can do things no phone has ever been able to do before, and that's something you don't hear often. At all. So… Start copying, Apple and Samsung!