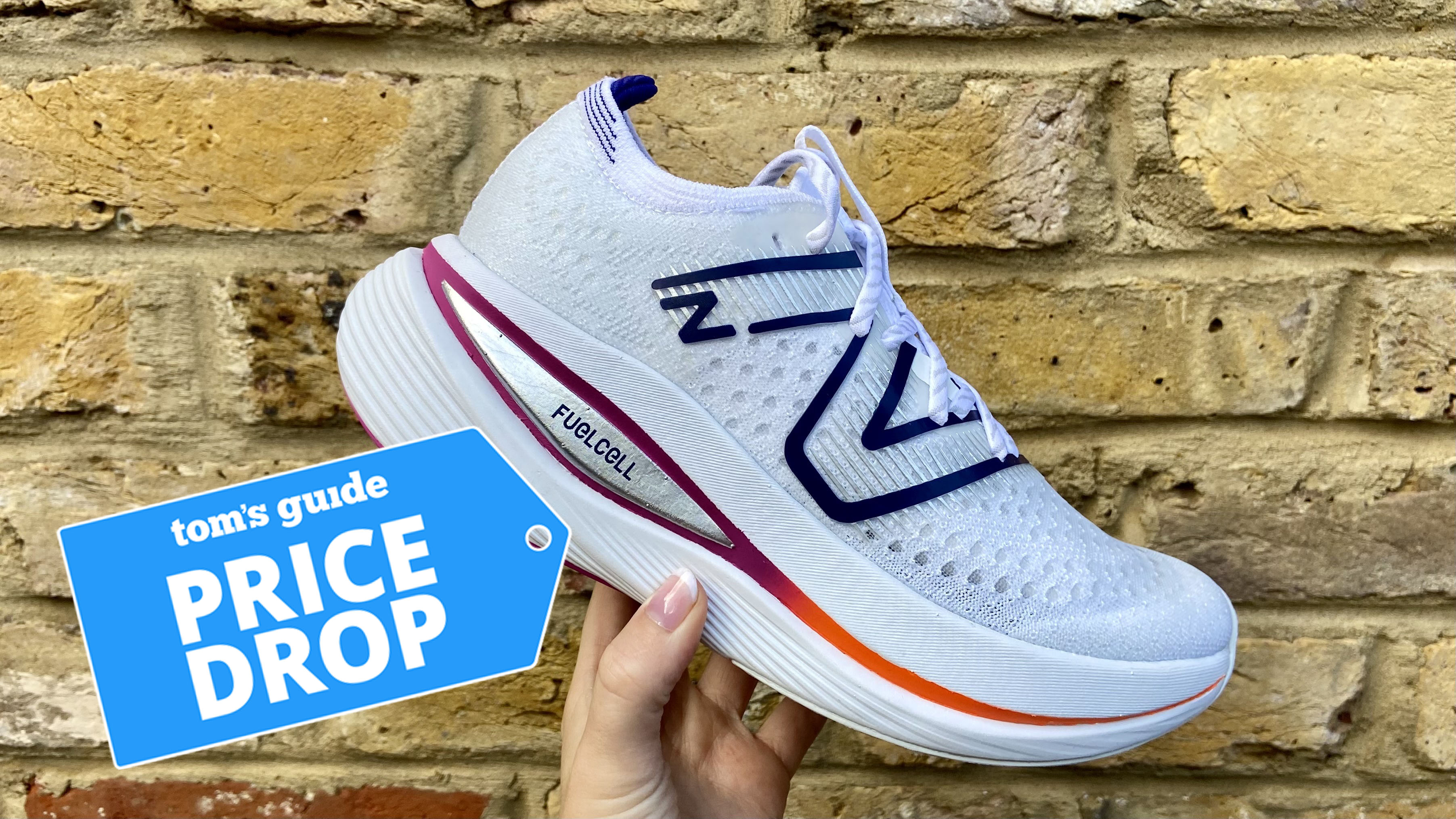 As a fitness editor, I spend a lot of my time testing the best running shoes and the best carbon fiber running shoes on the market. After testing, some shoes get relegated to the back of the closet, and others get worn on repeat for training and races. One shoe that falls into the latter category is the New Balance Fuelcell Supercomp Trainer — and it's currently on sale in an early Prime Day deal! 
I've done an awful lot of running in this shoe, wearing it for a lot of training miles for my last marathon, and wearing it for a half marathon race. It's big, it's bouncy, and it has a carbon fiber plate that runs through the midsole. The plate has a scooped shape — designed to flatten as the foot hits the ground, then rock the foot forward. The best part is, that they're currently on sale ahead of Amazon's October Prime Day sales event, discounted by 35% in this early Prime Day sale! 
It makes sense that New Balance has discounted this popular shoe, as it recently got updated with the New Balance Fuelcell Supercomp Trainer V2, which has a lower stack height and a lighter weight. That said, when testing the newer shoe, I missed the bounce and the pop of the original version — this is, undoubtedly, a fun running shoe to train in. 
That said, the New Balance SuperComp Trainer is a beast of a running shoe — it's so tall it's not legal (the 47mm stack height means it's well over the 40mm rules set by World Athletics), and bouncy enough to make your legs feel fresh mid-marathon training cycle. It's designed to be the ultimate training shoe, and it ticks a lot of boxes. If, like me, you'll never make it onto the podium, this is a fantastic shoe to train and race in. It's bouncy, it's fun, and it'll make running fast that little bit easier. 
Not for you? Keep an eye on Tom's Guide over the next few days, as we'll be bringing you all of the best Prime Day deals.