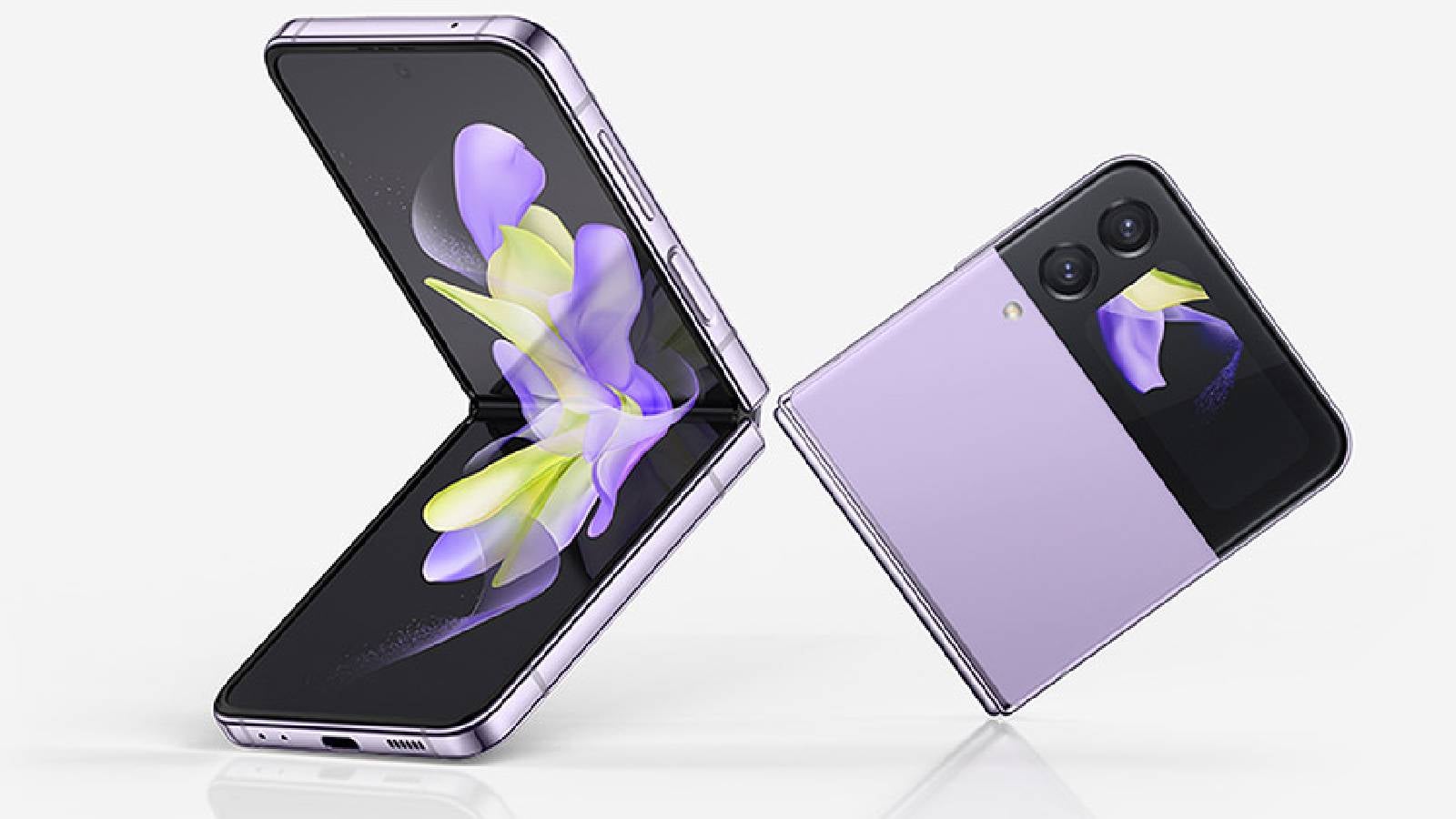 It has been happening for years. Whenever a novel tech is introduced, those with fat pockets get the first dibs. This also applies to foldable phones. Costing $1,000 and up, foldable phones are primarily targeted at affluent customers. For the rest of us, there's
Prime Day
. If you have been eyeing clamshell phones, Amazon has knocked the
Galaxy Z Flip 4's
price down by $200.
The Galaxy Z Flip 4 is a fun phone with a 6.7-inch screen that can transform into a smaller phone with a 1.9-inch display when you snap it close. That's not all there is to it though.
It can be propped up at nearly any angle. You can use it in a half-open Flex mode which moves contents to the top portion of the screen and controls and settings to the lower portion. This essentially turns it into the world's smallest laptop (don't quote me on this though) and you even get a trackpad and a cursor. This is great for some apps like Google Maps.
On top of that, the Galaxy Z Flip 4 is comparable in specs to other devices of its generation. It's powered by the Qualcomm Snapdragon 8 Plus Gen 1 chip, which is only half a generation older than the chips that power
top phones of 2023
.
The device has a solid camera system and its form factor makes it perfect for hands-free photography. 
The 8GB/128GB Galaxy Z Flip 4 retails for $999.99 but Amazon has knocked its price down by $200. That's the lowest the phone has ever gone and the discounted price is pretty reasonable for a speedy phone that can fold in half.
It's robust enough to be used as a daily driver, with Samsung saying it can survive more than 200,000 folds or 100 per day for five years. With no signs of a cheaper bendable phone on the horizon, this Galaxy Z Flip 4 Prime Day deal is the best choice if you don't want to spend $1,000 on a foldable phone.