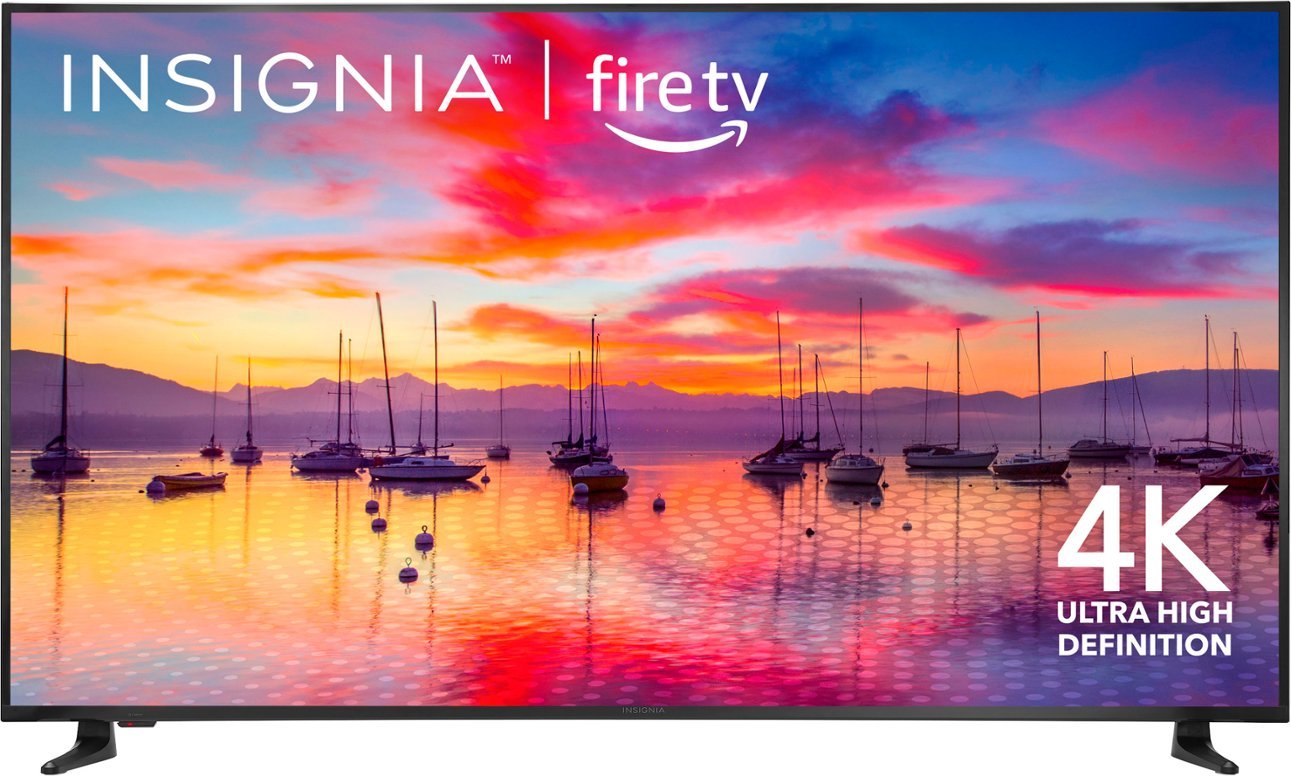 If you have been searching for a high-quality television to play some of the best Xbox games at 4K resolutions, then Best Buy has you covered.
Thanks to Amazon Prime's Big Deal Days event, Best Buy is offering a 34% discount on one of the most sought-after televisions on the market – the Insignia – 70″ Class F30 Series LED 4K UHD Smart Fire TV. This means that for a limited time, you can buy this TV for $399.99 instead of its normally steeper price of $599.99. Amazon is also having a 27% discount for the 50-inch version of this TV, reducing the price from $299.99 to $217.99
This 70-inch television is capable of displaying 4K resolutions of up to 3840 x 2160 and emitting realistic, immersive sounds and music thanks to its built-in DTS Studio Sound feature. As a Smart TV, this device has built-in Wi-Fi, allowing users can connect to the internet. 
This television runs Amazon's Fire TV operating system, so you can access live TV channels and streaming platforms like Netflix, Hulu, Crunchyroll, and more. In addition, this TV is also compatible with Amazon's virtual assistant device Alexa, which allows you to command it to change channels with your voice.
This TV is ideal for playing games on the Xbox Series X and Xbox Series S. Thanks to this TV's 4K Ultra HD resolution and HDMI 2.0 ports, it can allow games to play at 4K resolutions and 60Hz without sacrificing frame rates to do so. 
The Insignia – 70″ Class F30 Series LED 4K UHD Smart Fire TV has low input lag to reduce the amount of delay that occurs between performing actions on-screen and pressing buttons on your controller. This crucial feature will greatly improve your performance when playing challenging games that require fast and precise reactions like Lies of P or Diablo 4, as the last thing gamers want is to have their inputs delayed during boss fights.
I've been considering buying a new TV as my old TV that's served me for many years is starting to feel outdated as it can't display 4K resolutions or keep up with the increasing demand for visual and frame rate quality from modern consoles. So this Amazon Prime Day deal for Insignia – 70″ Class F30 Series LED 4K UHD Smart Fire TV is perfect for me as it features all the 4K qualities I want for over a third of its original price (which is roughly the same price as my old TV).
However, this deal won't last long, so if you have the money to purchase one of the best TVs for Xbox, grab it now before it's gone or sells out.