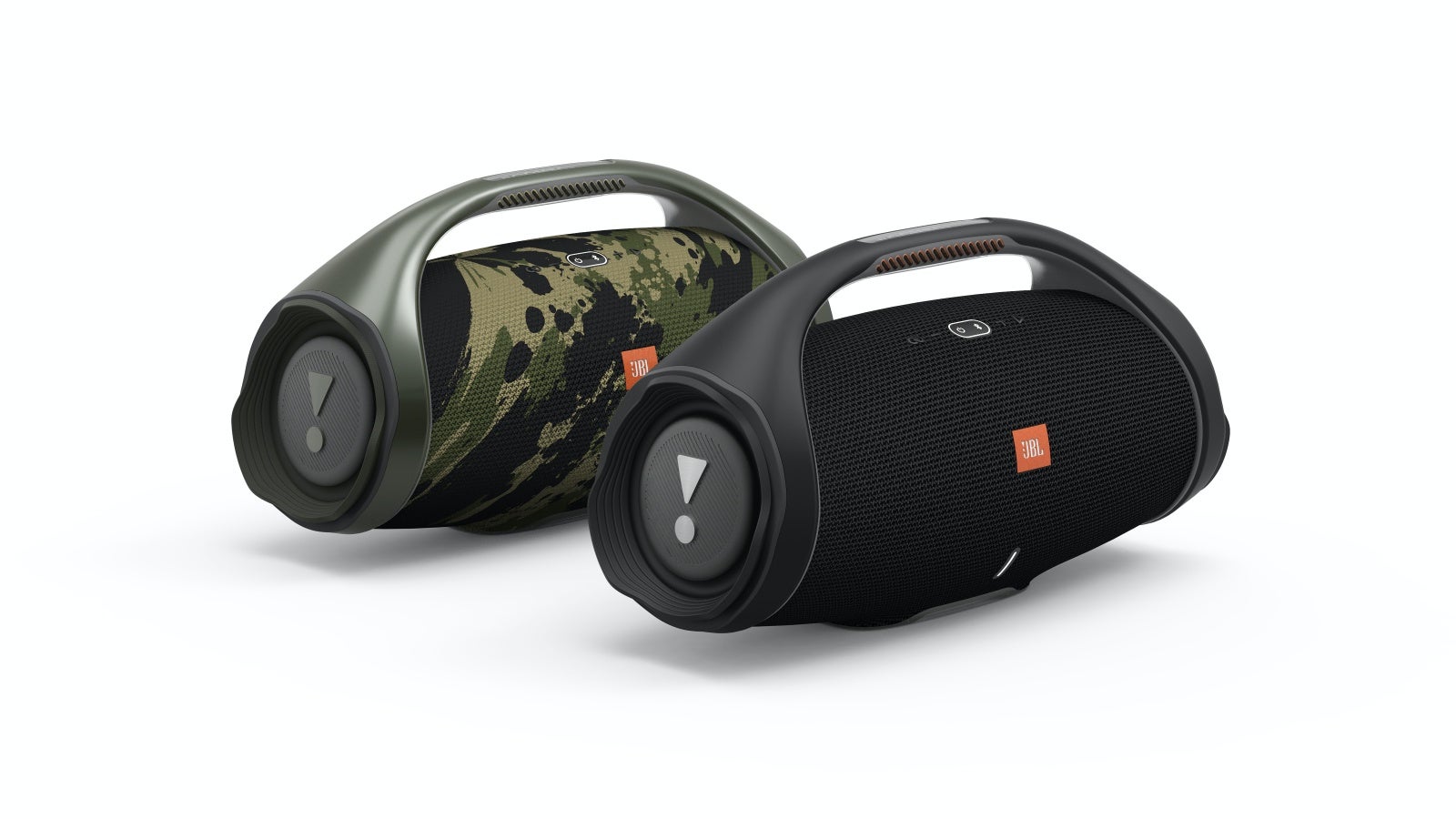 Do you remember when Amazon-owned Woot sold the gargantuan JBL Boombox 2 Bluetooth speaker at a
seemingly impossible-to-beat $290 price
in brand-new condition with a full 1-year manufacturer warranty included?
Believe it or not, that was just last week, and somehow the e-tailer's parent company is already eclipsing that deal for Prime members only. Listed by Amazon at a "regular" price of $399.95, the (barely) portable Boombox 2 is currently available for a whopping 150 bucks less than that in your choice of a simple and straightforward black color or a much more elaborate and eye-catching "camouflage" version.
Of course, this big guy was actually released back in 2020 at a recommended price of $500, which was permanently marked down by $100 on the heels of last year's Boombox 3 announcement, so in a way, you're looking at saving an even heftier $250 (or 50 percent) if you hurry and claim this
truly
unbeatable
Prime Day
offer.
At no less than 13 pounds in weight, the JBL Boombox 2 is clearly nowhere near as easy to carry around with you at the beach, in the park, on the train, or anywhere else as the significantly cheaper (and genuinely portable)
Clip 4
and
Go 3 speakers
.
But that obvious disadvantage yields an equally obvious advantage (or two) as well, with the Boombox 2 promising to keep your party going for up to an incredible 24 hours on a single battery charge and its audio performance undoubtedly blowing even
Amazon's most advanced smart speaker
out of the water.
While there's no voice assistant to help you around the house or play your favorite tunes without you ever having to lift a finger, the 160W (!!!) output power, state-of-the-art JBL Signature Pro Sound technology, and "monstrous" bass of the Boombox 2 makes this giant far more desirable than the Echo Studio or
second-gen Apple HomePod
for a lot of users on a relatively tight budget this holiday shopping season. Just keep in mind that the Prime Big Deal Days event is scheduled to end later today.