If you're unhappy with your current build in Lords of the Fallen or simply want to try something new, you're going to want to respec your stats. By taking advantage of this feature, you can refund all of the skill points you've earned by leveling up past your starting level. This allows you to completely reshape your character with a different set of attributes.
There's a catch, though. Only one NPC in the game is capable of helping you respec, and you'll need to acquire an extremely rare item before you can. Thankfully, we've put together a full breakdown of the respec process in the guide below for your convenience. This includes everything you need to know about who performs respecs for you, as well as where you can get the item you need each time you want to do one.
How to respec in Lords of the Fallen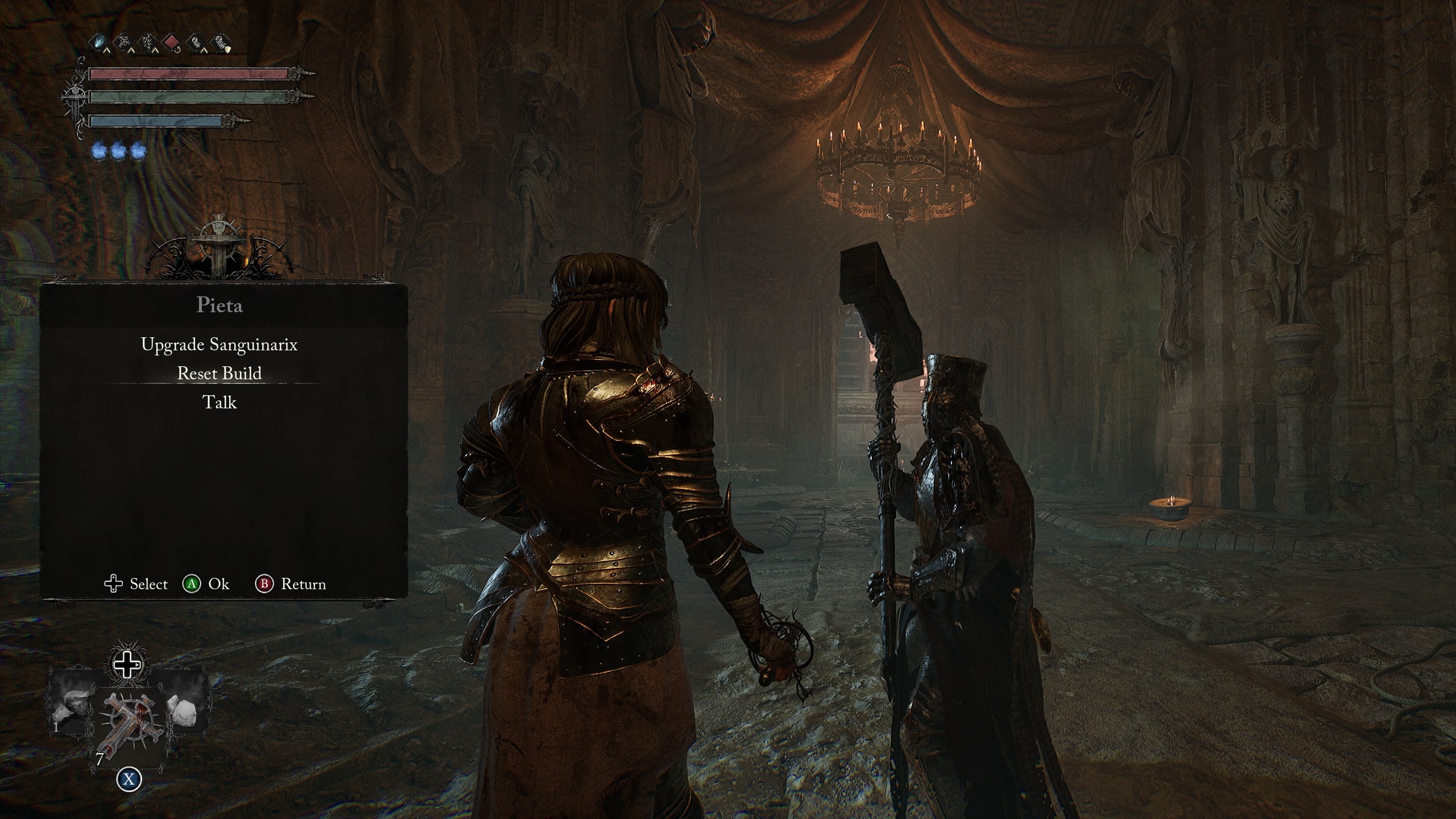 To respec your stats in Lords of the Fallen, you'll need to speak with none other than Pieta, She of Blessed Renewal — the game's tutorial boss that becomes your ally after you defeat her. While she's mainly responsible for upgrading your Sanguinarix with Saintly Quintessences you bring her, HexWorks also put her on respec duty. Talk with her and select Reset Build to perform a respec.
Note that respecs require the use of a Rebirth Chrysalis, which is an extremely rare item that you probably don't have any of if you're in the early game. If that's the case, the Reset Build option will be greyed out. Fear not, though; we go over how you can get these in the next section.
Lords of the Fallen: Rebirth Chrysalis locations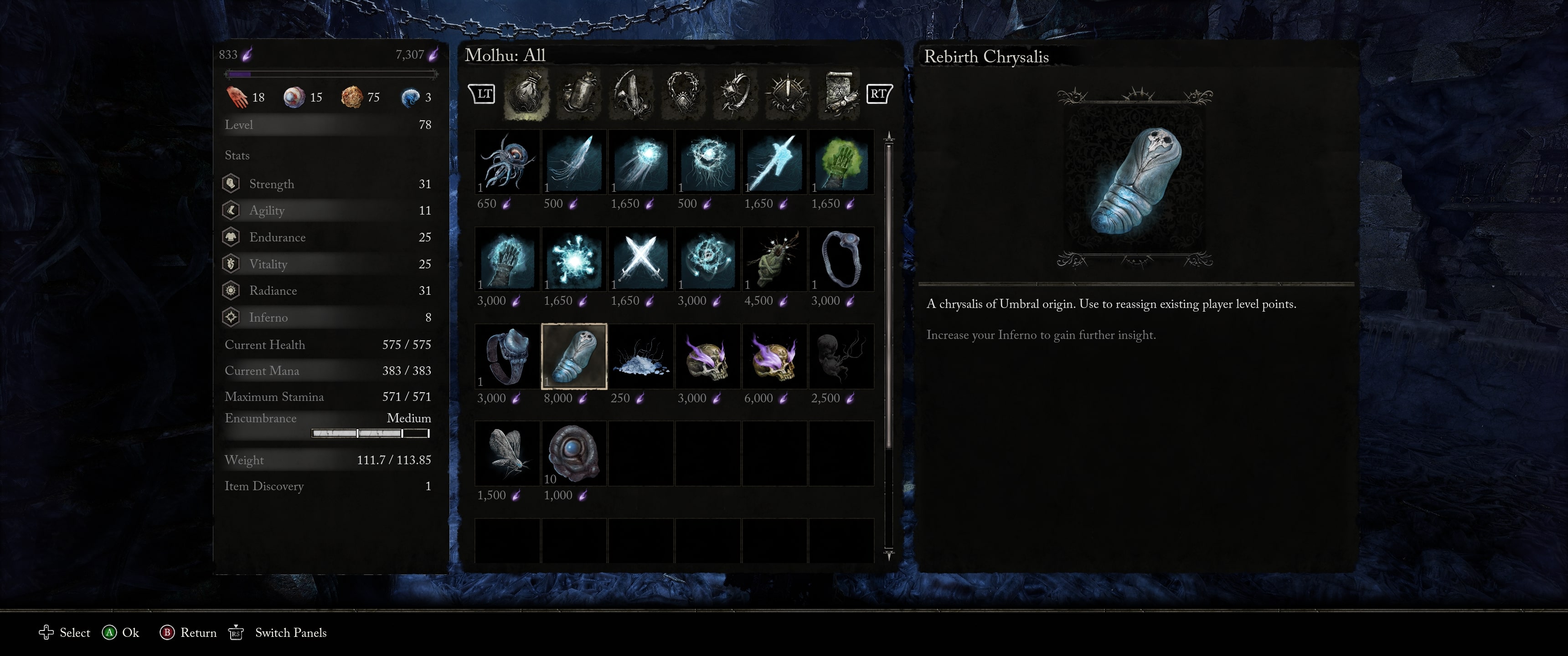 There are four Rebirth Chrysalises in Lord of the Fallen's world that you can buy or find. We've listed out their locations below:
One can be purchased from Molhu in Skyrest for 8,000 Vigor.
Another can be purchased from Winterberry in the Revelation Depths for the same price. This area can be accessed via Umbral just before the Skinstealer boss, once you defeat said boss and get the Drainage Control Key.
One can be found in the Fief of the Chill Curse area, unlocked after you've reached two beacons.
One is in the Tower of Penance location, too, which also becomes available after you reach two beacons.
Notably, an unlimited supply of Rebirth Chrysalises can be bought from the Shrine of the Putrid Mother once you avenge enough players — Soul Flay red lanterns you see and kill the enemy that the red moths on the ground lead you to — to reach Tier 2. They cost 75 of the Plucked Eyeballs you get from avenging other players, though, so they're not cheap.
---
Lords of the Fallen is available to play now on Xbox Series X|S and PS5 for $69.99, as well as on Windows PC (Steam and Epic Games) for $59.99. It's quickly become one of my favorite Soulslikes ever, and is undoubtedly one of 2023's best Xbox games and best PC games.