Oh, how time flies. We're back again with another look at what's new on Netflix this week. The Hormone Monster-riddled Big Mouth season 7 is the heavy-hitter on the roster this time around, as well as some juicy Halloween-themed tidbits. 
This is the penultimate season of Big Mouth, and fans will know it'll return with all the raunchy humor the series is known for. There are big changes on the horizon, as well as some big stars like Megan Thee Stallion joining the cast.
We'd also check out Bodies, an intriguing UK series that follows four detectives as they work together to solve a crime that occurs four different times throughout history.
This week's new on Netflix slate also brings Captain Laserhawk: A Blood Dragon Remix, based on the Ubisoft video game Far Cry: Blood Dragon, which fuses neon-soaked '80s nostalgia with cyberpunk and darkwave music. 
Below, find our day-by-day rundown of what's new on Netflix this week. 
New on Netflix this week: Top picks
I Woke Up A Vampire
This kid-friendly series looks like it'll be a scream for Halloween. Carmie Henley (Kaileen Angelic Chang) awakens to a major surprise on her 13th birthday: She's a Vampling! As the blended offspring of human and vampire, Carmie, with her best friend and sidekick Kev (Niko Ceci), grapples with growing up while understanding her mysterious heritage. But balancing middle school musical rehearsals with evading the relentless Dylan Helsing (Zebastin Borjeau) is a much harder job than it sounds. Does this mean she won't be able to stand out anymore at school? Being a vampiric teenager is kinda hard. 
Watch on Netflix starting Oct. 17
Bodies
Bodies may very well be one of the most interesting additions to Netflix in some time. It follows the echoes of a singular crime across centuries. Four detectives, separated by 150 years but bound by one mystery, try to unravel the threads of a murder that occurs not once, but four times. From Jack the Ripper's London to today and the eerie wasteland of 2050, these cunning crime-solvers work to chase clues that transcend time. Time travel and murder really do up the stakes a bit, and this series looks ambitious enough to bring some thrill to the spooky offerings this month. 
Watch on Netflix starting Oct. 19
Captain Laserhawk: A Blood Dragon Remix
Based on the Far Cry: Blood Dragon video game, this animated series looks every bit as slick and stylistic as its inspiration. In 1992's retro-futuristic version of the United States, now known as Eden, the nation is awash with lies and corruption. After super-soldier Dolph Laserhawk (Nathaniel Curtis) is betrayed by his boyfriend Alex Taylor (Boris Hiestand), he finds himself in the clutches of Supermaxx's enigmatic Warden. There, he's forced to command a ragtag team on dangerous covert ops. It's a neon-soaked homage to the early '90s, where nostalgia meets high-octane action — and looks awesome, to boot. 
Watch on Netflix starting Oct. 19
Big Mouth season 7
You've laughed with these kids from their first pimple through countless jokes about masturbation. Now, Big Mouth season 7 marks the show's penultimate set of episodes before the end. The kids from Bridgeton are now making their way to high school, and that means a whole slew of new problems and cringeworthy situations to deal with. There are big changes on the horizon, as well as some big stars like Megan Thee Stallion joining the cast. Your favorite cartoon about puberty may even end up making you cry as you think about saying goodbye to these little hooligans. Or that could be a Hormone Monster sneaking up on you. 
Watch on Netflix starting Oct. 20
Disco Inferno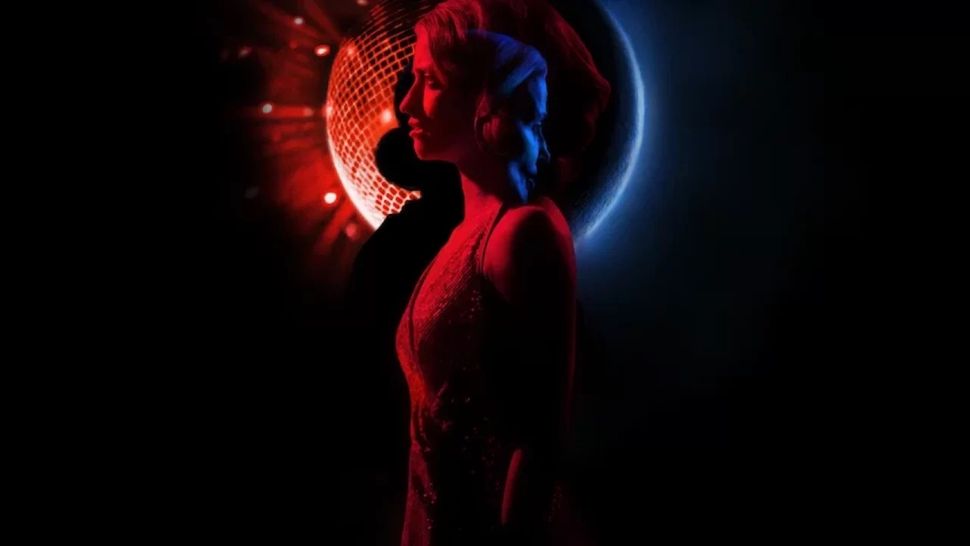 Halloween's right around the corner, so Netflix looks like it's beefing up its scarier content, but with a little pizzazz — this looks like a double feature that should get the blood flowing. The intriguing Disco Inferno follows an expectant young couple heading to the disco to get their groove on. Unfortunately, their plans to dance the night away are rudely interrupted when some kind of evil force intervenes (and doesn't even ask permission to "cut in"). Elsewhere, a yoga teacher is the victim of a deadly home invasion and watches her life flash before her eyes. 
Watch on Netflix starting Oct. 20
Everything new on Netflix: Oct. 16-22
OCTOBER 16
Oggy Oggy: Season 3 (FR) (Netflix Family)
Kind and curious kitty Oggy Oggy wants to spread joy to all his friends and neighbors. But sometimes, he gets into playful mischief instead. Miaow!
OCTOBER 17
The Devil on Trial (UK) (Netflix Documentary)
The Devil on Trial explores the first – and only – time "demonic possession" has officially been used as a defense in a U.S. murder trial. Including firsthand accounts of alleged devil possession and a shocking murder, this extraordinary story forces reflection on our fear of the unknown.
Heather McMahan: Son I Never Had (Netflix Comedy)
A new stand-up comedy special from Heather McMahan.
I Woke Up A Vampire (Netflix Series)
On her 13th birthday, Carmie discovers that she's actually half human, half vampire — and that mythical powers make middle school way more complicated.
Silver Linings Playbook
OCTOBER 18
Kaala Paani (IN) (Netflix Series)
When a mysterious illness descends upon the Andaman and Nicobar Islands, a desperate fight for survival collides with a race to find a cure.
OCTOBER 19
American Ninja Warrior Seasons 12-13 
Bebefinn: Season 2
Bodies (UK) (Netflix Series)
Four detectives. Four timelines. One victim. In order to save the future, they'll need to solve the murder that altered the course of history first.
Captain Laserhawk: A Blood Dragon Remix (Netflix Anime)
Branded an enemy of the state, a cyborg supersoldier struggles to find a cause worth fighting for in a dystopian society where nothing is what it seems.
Crashing Eid (SA) (Netflix Series)
When Razan's British Pakistani fiance crashes her Saudi family's Eid celebrations, she attempts to convince them that he is a suitable match.
Crypto Boy (NL) (Netflix Film)
Following a dispute with his father, a young man falls prey to cryptocurrency's allure and an entrepreneur's audacious promises of financial freedom.
Ghost Hunters: Seasons 8-9
Neon (Netflix Series)
An aspiring reggaeton star and his best friends move to Miami on a mission, weathering roadblocks and reality checks together in their quest for success.
OCTOBER 20
Big Mouth: Season 7 (Netflix Series)
Season seven of Emmy Award winning Big Mouth follows the now teenage students of Bridgeton Middle School as they make their way to high school. Change is the only constant as our characters are faced with a new school, new friends, new adversaries, and new Hormone Monsters.
Creature (TR) (Netflix Series)
When tragedy befalls a reckless scientist in Ottoman-era Istanbul, his student uses untested methods to finish his work — with devastating consequences.
Disco Inferno (Netflix Film)
A young couple conjures a dark presence that hungers for their unborn baby as they prepare to burn up the dance floor at LA's hottest disco.
Doona! (KR) (Netflix Series)
A college student navigates life and school while dealing with a unique predicament — he's living with a beautiful former K-pop idol.
Elite: Season 7 (ES) (Netflix Series)
Omar is back. Iván has a broken heart. Isadora deals with her dangerous family. Is it possible for the students at Las Encinas to trust one another?
Flashback (Netflix Film)
A yoga teacher's life flashes before her eyes during a deadly home invasion, sending her on a desperate race through her past to save the man she loves.
Kandasamys: The Baby (ZA) (Netflix Film)
The in-laws head to Mauritius for the birth of their grandchild and stir up comic trouble in this fourth installment of the Kandasamy franchise.
Old Dads (Netflix Film)
Three best friends become fathers later in life and find themselves battling preschool principals, millennial CEOs and anything created after 1987.
Surviving Paradise (UK) (Netflix Series)
An addictive new reality competition series.
Vjeran Tomic: The Spider-Man of Paris (UK) (Netflix Documentary)
In his own words, the burglar behind the 2010 robbery of the Paris Museum of Modern Art tells how he pulled off the biggest art heist in French history.
Leaving Netflix This Week
No titles leaving
What to watch on Netflix
If you want to browse by specific genres, check out our guides to the best family movies on Netflix, best comedies on Netflix, best Netflix documentaries, best romantic movies on Netflix and the best horror movies on Netflix. 
Plus, dig into Netflix hidden features which will let you access secret categories, games and more.
More From Tom's Guide