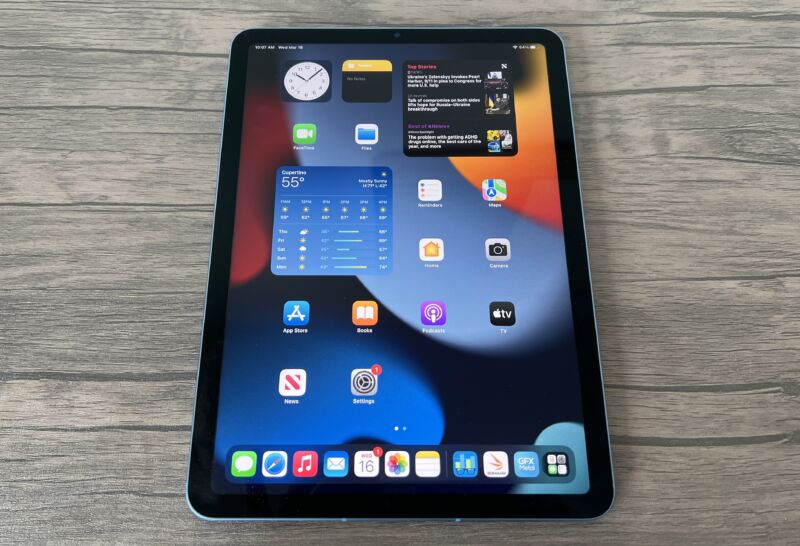 Over the past few days, there have been many conflicting rumors and reports, some from usually reliable sources, about Apple's plans for the next wave of iPad updates. But on close examination, the rumors may not be as contradictory as they seem.
First up was an email blast from Bloomberg's Mark Gurman on Sunday. Noting that he had written in July that we would see iPad refreshes before the end of the year, he appeared to walk that back, writing, "a new entry-level iPad, iPad Air and iPad mini are all in development with faster chips, but I don't believe updates of any significance are imminent."
He pointed to his prior reporting that Apple plans a major iPad Pro update with an OLED screen next year, but not before 2023's end.
Then on Monday, Supercharged published an article citing "sources familiar with Apple's media plans" stating that Apple plans to launch refreshes to the iPad Air, iPad mini, and iPad this week, possibly as soon as Tuesday, October 17.
The iPad Air would reportedly get a bump from an M1 chip to the M2, the iPad mini would upgrade from the A15 to the A16, and the iPad would also get a bump—presumably from the A14 to the A16, though the report doesn't specify about that chip.
There was an early rumor that also said that Apple plans to introduce a new display controller to address the "jelly scrolling" issue some have complained about on the current model of the iPad mini. Supercharged suggested those would be the only changes to the new iPads and said that they would be announced via press release and media briefings rather than a keynote event. (That wouldn't be a first; several smaller refreshes to Apple products have been announced that way, such as the M2 Pro and M2 Max MacBook Pro.)
9to5Mac went on to first corroborate Supercharged's claims but shortly later walked that back and stated that what it was hearing about was a new version of the Apple Pencil, pointing to the fact that Japanese site Macotakara reported the Pencil 3 is coming instead of an update to the iPad.
The new Pencil would reportedly come with different pointer attachments suited for various use cases, like one for painting and another for drawing, for example.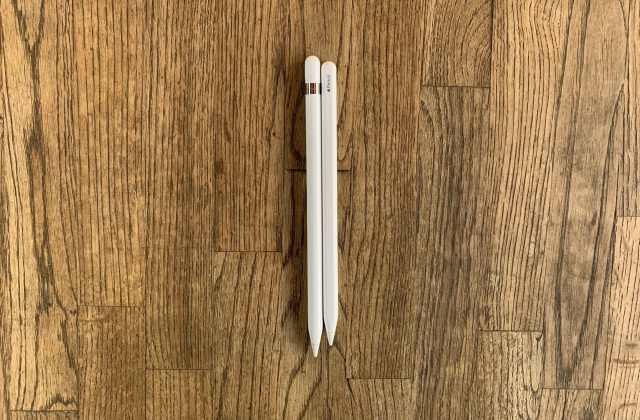 Gurman and 9to5Mac have been right about some Apple predictions in the past, though either they or their sources have sometimes misunderstood specific details or seen timelines change.
Though at first glance, it sounds like some people are saying iPad refreshes are coming this week and some aren't, it's not far-fetched to imagine that we will get refreshes to the iPad Air, iPad mini, and iPad alongside a Pencil refresh.
It seems unlikely Apple would introduce a new Pencil separately from a new iPad launch. (The first-generation Pencil arrived at the same time as the first iPad Pro, and the second-generation Pencil was announced at the same time as the third-generation iPad Pro.)
The Air and the mini support the second-generation Pencil, so a refresh of both could be just as good a time to announce a new Pencil as an iPad Pro refresh. This wouldn't necessarily contradict Gurman's prediction; he wrote that he doesn't think "updates of any significance are imminent." Chip refreshes and a new Pencil aren't exactly groundbreaking for most iPad users.
In any case, the iPad Air and iPad mini haven't been updated in a long time, and they're due for a refresh. Apple has often introduced new products around this time of year, too, as the initial buzz around the new iPhones and Watches slows down.
We'll have to wait and see, but it does seem plausible that something mildly interesting will happen in iPad territory in the next few days.