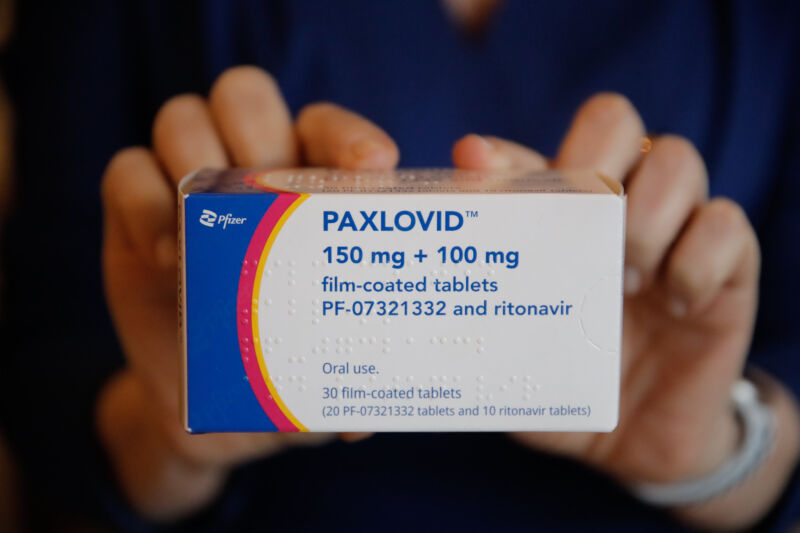 After raising the price of COVID-19 vaccines more than fourfold this year, Pfizer CEO Albert Bourla told investors Monday that the company will also likely hike the price of its lifesaving COVID-19 antiviral treatment, Paxlovid, raising further concern about access and health care costs.
The price of the drug is already $530 for a treatment course. That's what the US government paid for the drug in the emergency phase of the pandemic. But, as the drug moves from government distribution to the commercial market this year, the price is expected to increase. So far, it's unclear what the new price will be.
In a company investor call Monday, Bourla said only that the "pandemic price" of $530 is likely to be "lesser" than the commercial price and that negotiations are beginning.
One financial analyst who follows the company, Evercore ISI's Umer Raffat, told CNN that the price could go up roughly three- to fivefold, to as much as $2,500 per course.
Whatever the price ends up being, it will likely mean a co-pay for those with commercial insurance, Bourla said. People with Medicare or Medicaid coverage or who are uninsured will still have access to the drug via government patient assistance programs.
Pfizer's combination antiviral drug (antivirals nirmatrelvir and ritonavir, sold together as Paxlovid) is intended to reduce the risk of hospitalization and death in people most at risk of developing severe COVID-19. That includes older people, those with compromised immune systems, and the unvaccinated. Data from earlier this year suggested that it can also help protect against long-term COVID.
Still, several data sources have suggested that Paxlovid has already become underused in treatments recently due to a variety of possible reasons. Last week, Pfizer slashed its revenue projection for 2023 by $9 billion, from a range of $67 billion to $70 billion down to between $58 billion and $61 billion. The decline was due to a $7 billion decrease in projected Paxlovid sales and a $2 billion decrease in COVID-19 vaccine sales.
In line with decreased Paxlovid sales, Pfizer also revealed that the US government will give back 7.9 million unused courses of Paxlovid to Pfizer in a "non-cash transaction." In exchange, the government will get credit for future purchases of Paxlovid for its federal programs.
Experts expect that the higher price tag for Paxlovid will only erode interest and demand for the protective antiviral treatment further.
"The higher these costs are, the more likely people are to forego treatment," Dr. Paul Sax, clinical director of the Infectious Disease Clinic at Brigham and Women's Hospital and a professor of medicine at Harvard Medical School, told CNN. For those who end up using the treatment on commercial insurance, the extra costs will only help to drive up insurance premiums further.