Never let it be said that I'm obsessed with keyboards. I'm also really into other things that go on your desk…often in very close proximity to keyboards. That's why I keep an eye on wrist rests, and spotted this one on Amazon. "Hagibis" sounds like a general nonsense brand, but this model hides a little gadget cubby underneath its padded surface.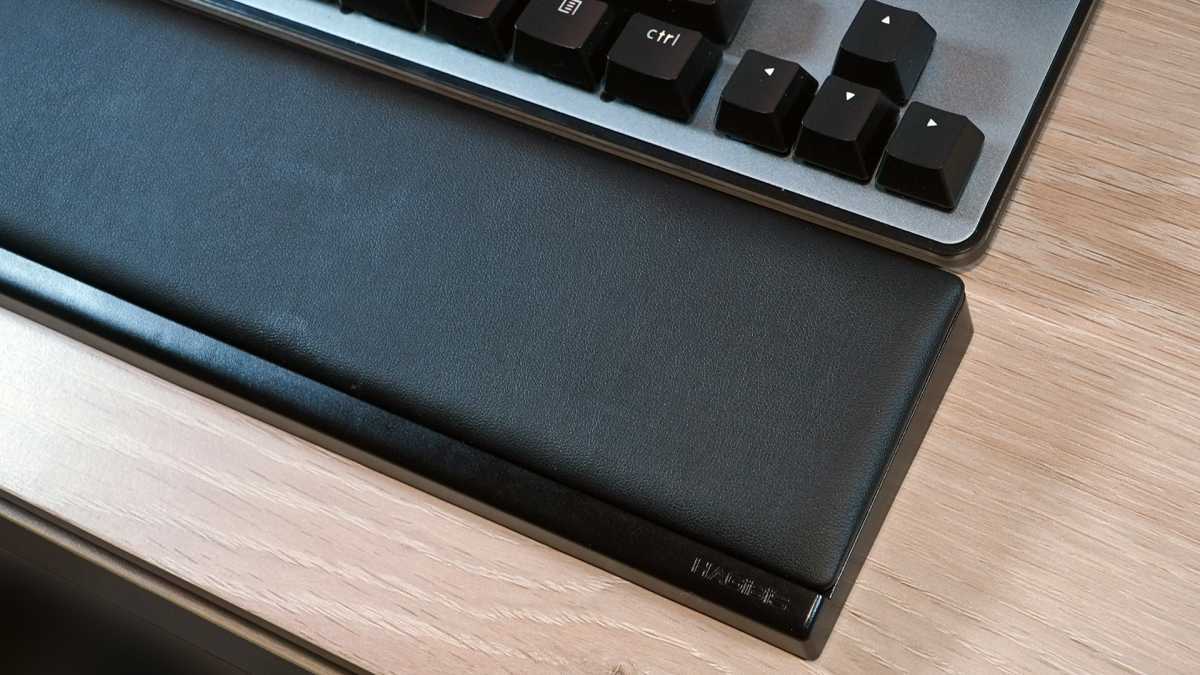 Michael Crider/Foundry
The faux leather rest is 36 centimeters wide, standardized for most tenkeyless keyboards, and it's about 20mm tall at the front. So it's ideal for the high-profile mechanical boards that are in vogue right now, but it might be awkward to use with something like Apple's Magic Keyboard or Logitech's MX line. The soft and surprisingly comfy top is held in place with four pegs at the corners, so it won't move around even during an intense gaming session.
Pop the top via the lip on the upper side, and you get access to a little organizer tray. The long, skinny depression seems specifically mad for the Apple Pencil, while the three right beneath it are great for full-sized SD cards. Anything that doesn't fit in those goes in the largest and second-largest pockets, though I should mention that it can only hold something about 8mm tall at max.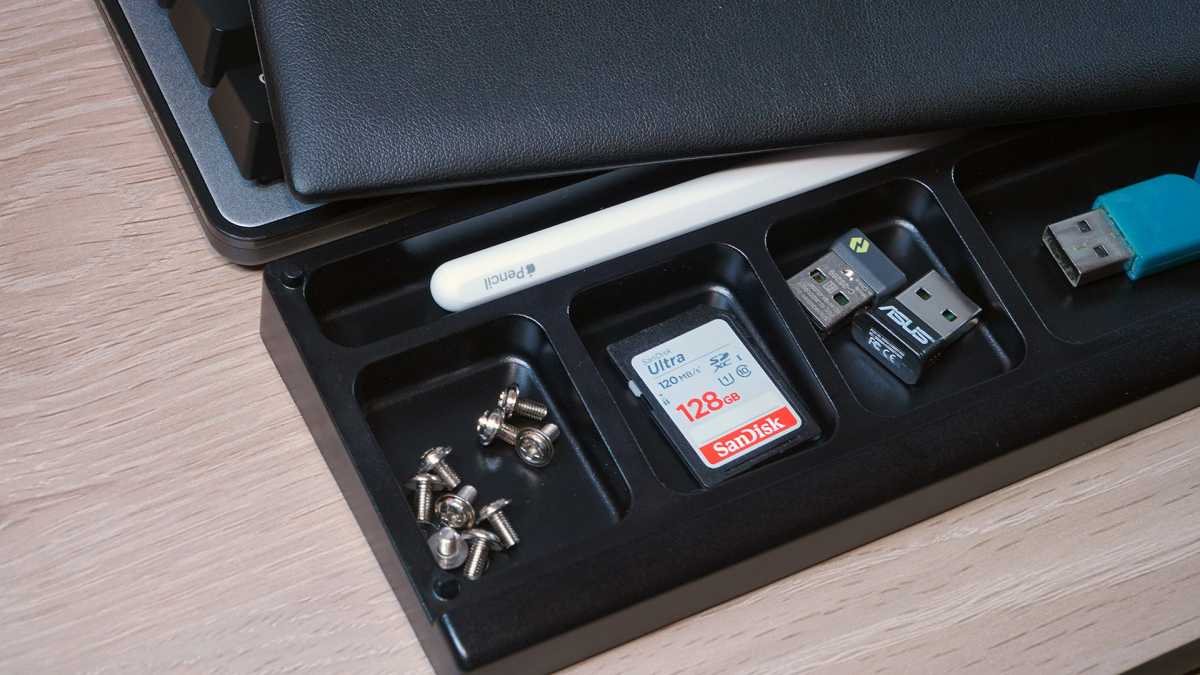 Michael Crider/Foundry
The design is $19, a little pricey for just plastic and I-can't-believe-it's-not-leather, but I'm finding it wonderfully useful for keyboards that don't come with a matching wrist rest. It's available in white and black, and with a frosted hard plastic top if you want to peek in at your desk detritus for some reason.