Innovating in the smartphone realm yearly has never been an easy task. Arguably, it's still harder to redesign a modern foldable's internals and complex hinge mechanisms. Rumors have now started to creep up about Samsung's next Z Fold6 phone.
Don't expect much change in Galaxy Z Fold6. At least we can be sure of the camera. It is the same as Fold4 and Fold5, that's for sure.

— ICE UNIVERSE (@UniverseIce) October 19, 2023
According to industry insider ICE UNIVERSE, we need to taper our expectations regarding the main camera of the Z Fold6. Apparently, Samsung will be reusing the 50MP Samsung GN3 sensor (1/1.56″, 1.0µm) for the main camera. This is the same sensor found inside the Z Fold5 as well as the Z Fold4. You need to go as far back as the Z Fold3 to find a different 12MP Sony IMX555 main camera.
If this holds true, admittedly, it is a bit of a bummer, but according to other credible reports by THE ELEC, Samsung might be looking to thin out the Z Fold6 and start to close the widening gap in thickness between its and competitor's products. As per said report, Samsung might be reverse-engineering Huawei's Mate X5 foldable to see how the Chinese company achieved both a thinner profile and a larger internal battery.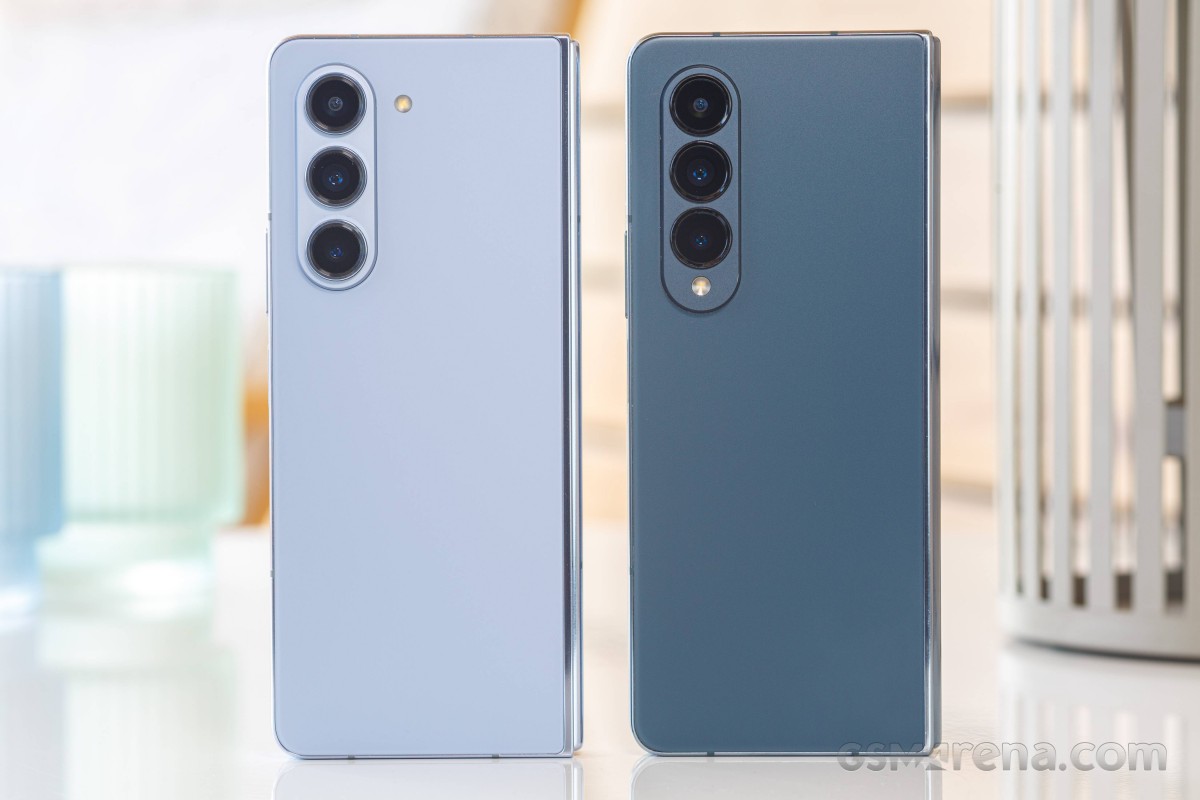 For context, the Z Fold5 measures 6.1 mm unfolded and 13.4mm folded, while the Mate X5 is 5.3mm unfolded and 11.1mm folded. The Xiaomi Mix Fold 3 is notably thinner still at 5.3mm unfolded and 10.9mm folded. The new OnePlus Open is 5.8mm unfolded and 11.7mm folded.