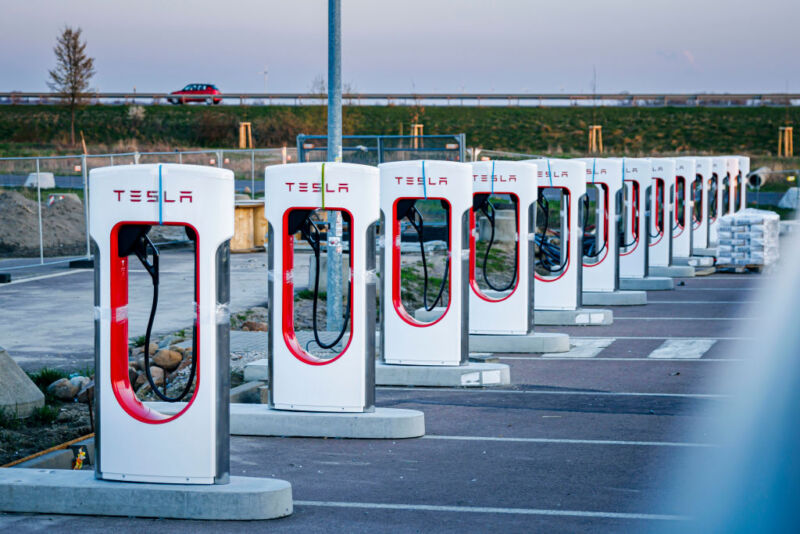 The United States Department of Justice is investigating Tesla after a Reuters report revealed in July that the EV maker secretly created a team to divert customer complaints because it had grossly exaggerated its vehicles' driving range. Reuters' source confirmed that "the directive to present the optimistic range estimates came from Tesla Chief Executive Elon Musk."
The driving range was so far below company estimates that many customers assumed their cars were defective. Three customers launched a class-action suit, alleging fraud and false advertising. This mounting backlash over Tesla's overly optimistic driving range estimates came at a tense time for Tesla following an unsuccessful launch of Tesla's Full Self Driving (FSD) Beta—a feature deemed so dangerous that Tesla had to recall 362,758 cars—and a criminal investigation into its Autopilot claims.
The DOJ appears to now be probing all of Tesla's recent missteps. According to a US Securities and Exchange Commission (SEC) filing from Tesla on Monday, the DOJ has sent requests for information and subpoenaed Tesla for documents related to Tesla's Autopilot and FSD features, as well as documents "regarding certain matters associated with personal benefits, related parties, vehicle range, and personnel decisions."
Tesla's SEC filing also indicated that the company would be exceeding a $7 billion to $9 billion target for capital expenditures this year. Tesla hopes to return to that target in two years after a push to roll out new vehicle models, Reuters reported, including finally fulfilling shipments of its Cybertruck, which will likely happen by the end of November.
With spending up and prices down, Tesla is in a scramble to maintain its dominance in the EV industry. Earlier this month, Business Insider reported that Tesla's dominance was fading and predicted that reversing that trend would "hinge" upon success of the Cybertruck. Now we know that the Cybertruck's outlook is not looking so great, as Musk said on an earnings call this month that he expected that the company would struggle "reaching volume production with the Cybertruck and then making the Cybertruck cashflow positive."
Tesla "dug our own grave with the Cybertruck," Musk said.
According to Reuters, demand for Tesla vehicles could drop if interest rates keep rising, and Tesla could incur further losses if pressure remains to decrease prices to remain competitive. That's partly why Tesla shareholders have pushed Musk to consider investing more in advertising efforts that could spike demand.
Tesla has historically avoided advertising but launched some of its only campaigns earlier this year. On Monday, Musk confirmed in a post on X that Tesla would start advertising at a "larger scale as we figure what works best."
As Tesla expands its advertising, the DOJ will likely be watching while taking a closer look at how Tesla has handled customer complaints about false claims in the past.
The Verge noted that the DOJ's probe into Tesla's driving range claims is not the first time Tesla has been called out for over-estimating driving ranges. Car and Driver reported in April that while Tesla advertises "an impressive" driving range "figure for its window stickers," vehicles end up "returning real-world results that are on average two times as far off the label value as most EVs." In January, South Korea fined Tesla $2.2 million, finding that Tesla had exaggerated cars' driving ranges, Reuters reported.
Tesla's large-scale advertising efforts could attract additional regulatory scrutiny. On its website, the Federal Trade Commission says that it looks "especially closely" at consumer claims of deceptive advertising "on conduct related to high-tech products." And customers have been vocal about frustrations with Tesla's driving range claims. Some customers who reported feeling satisfied driving off the Tesla lot, expecting a driving range of more than 300 miles, told Reuters and other outlets that sometimes they only got 150 miles out of a full battery charge. One Tesla Model 3 driver, Nick Caraciolo, told Business Insider that "300 miles of range can quickly become 100 miles of range if you're speeding or it's hot outside or too cold. It can be very deceptive and a gas-powered car can seem more accurate in that way."