In the nearly 20 years since her breakthrough role as a fantastically bratty fashion assistant in The Devil Wears Prada, Emily Blunt has played an idealistic FBI agent, an alien-fighting warrior, a British queen and a world-famous, umbrella-wielding nanny, among others. 
Blunt has racked up plenty of performance accolades over the years, including a Screen Actors Guild Award and a Golden Globe, not to mention status as one of the highest-paid actresses in the world. 
And her onscreen versatility more than warrants that hefty paycheck: the English actress is as adept singing in a Stephen Sondheim musical (Into the Woods) as she is ambling alongside Dwayne "The Rock" Johnson in an action-adventure romp (Jungle Cruise) or playing a real-life person in a chewy historical biopic, like her latest blockbuster, Oppenheimer. But what are the five best Emily Blunt movies? Let's dive in. 
The Devil Wears Prada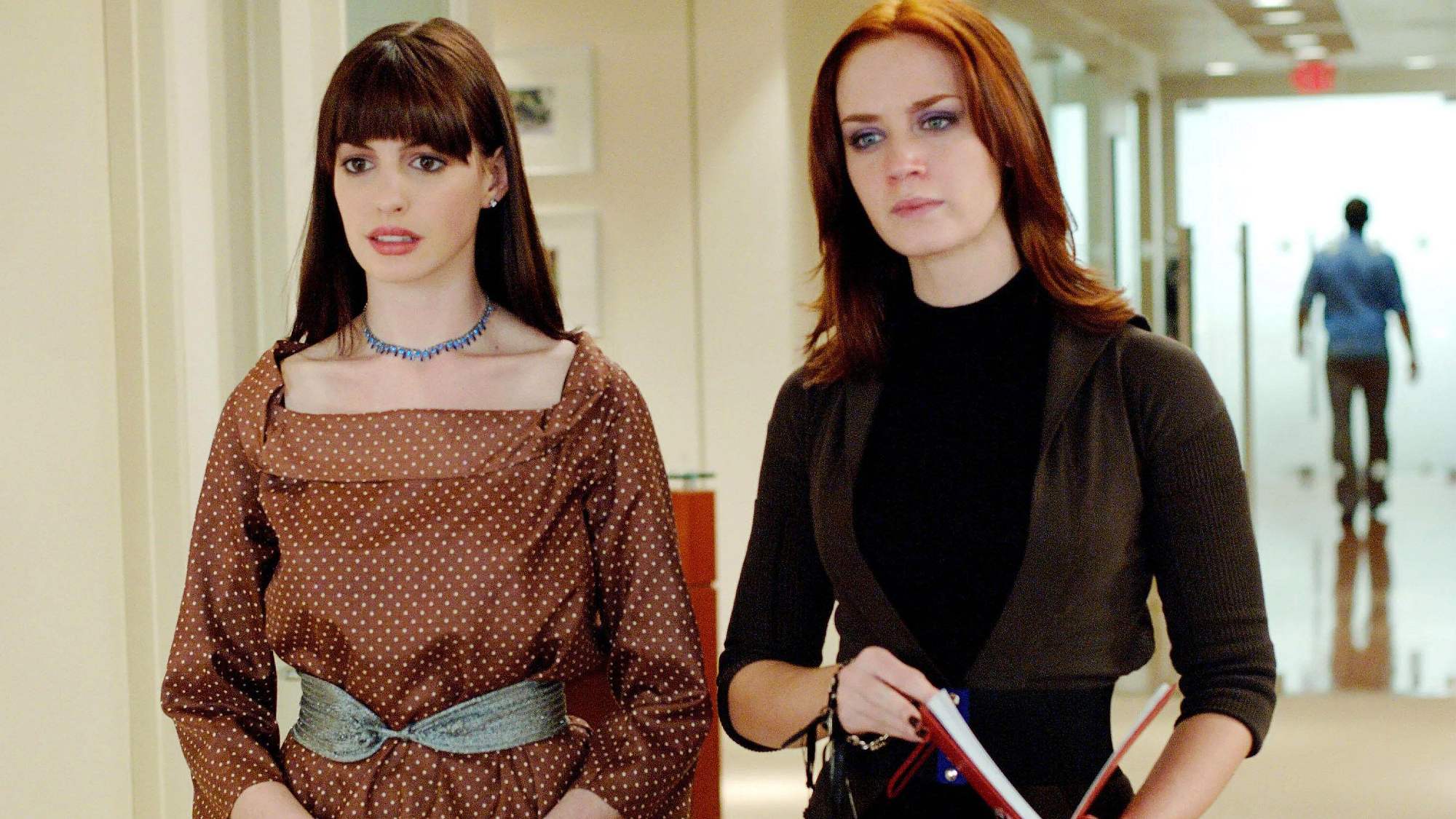 Though she first caught attention on the small screen for her Golden Globe-winning turn in the 2006 British television drama Gideon's Daughter, her big-screen breakthrough was undoubtedly The Devil Wears Prada, playing spiky, scene-stealing fashionista Emily Charlton, the senior assistant of terror-inducing and terrifically influential Runway magazine editrix Miranda Priestley (Meryl Streep). 
As the much-chagrined mentor of dowdy new hire Andy Sachs (Anne Hathaway), Blunt gamely serves up some of the script's funniest, most cutting lines ("I'm sorry, do you have some prior commitment? Some hideous skirt convention you have to go to?"), but imbues that chic viciousness with an undercurrent of vulnerability that keeps Emily from going full caricature. More than holding her own against industry veterans like Streep and Stanley Tucci, Blunt rightly earned BAFTA and Golden Globe nominations for her pitch-perfect performance. 
Watch on Hulu
Edge of Tomorrow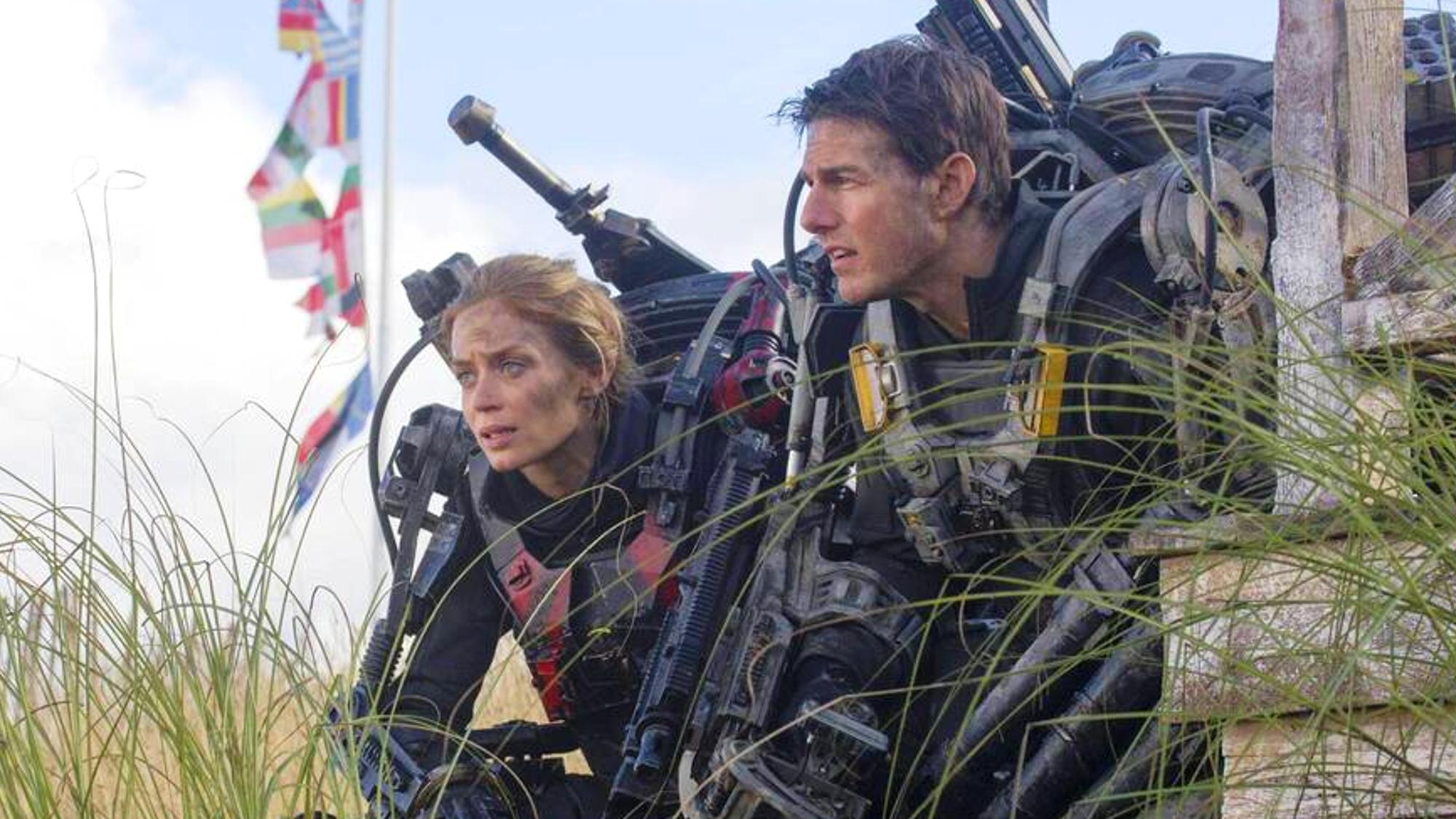 Then best known for romantic comedies and period dramas, "Emma Blunt, Action Star" wasn't really a thing before this 2014 sci-fi thriller, where the actress went toe to toe and punch to punch with one of cinema's greatest action heroes, Tom Cruise. 
Blunt's well-muscled warrior, Sergeant Rita Vrataski a.k.a. the "Full Metal Bitch", is tasked with training Cruise's Major William Cage, who is trapped in a time loop that forces him to relive his death over and over again Groundhog Day style as they battle the deadly invasion of an alien race. Onscreen, Blunt and Cruise make a powerful yet playful pair, and the former's tough-as-nails Rita is as ruthless and wry an action hero as you could hope for. 
Watch on Max
Sicario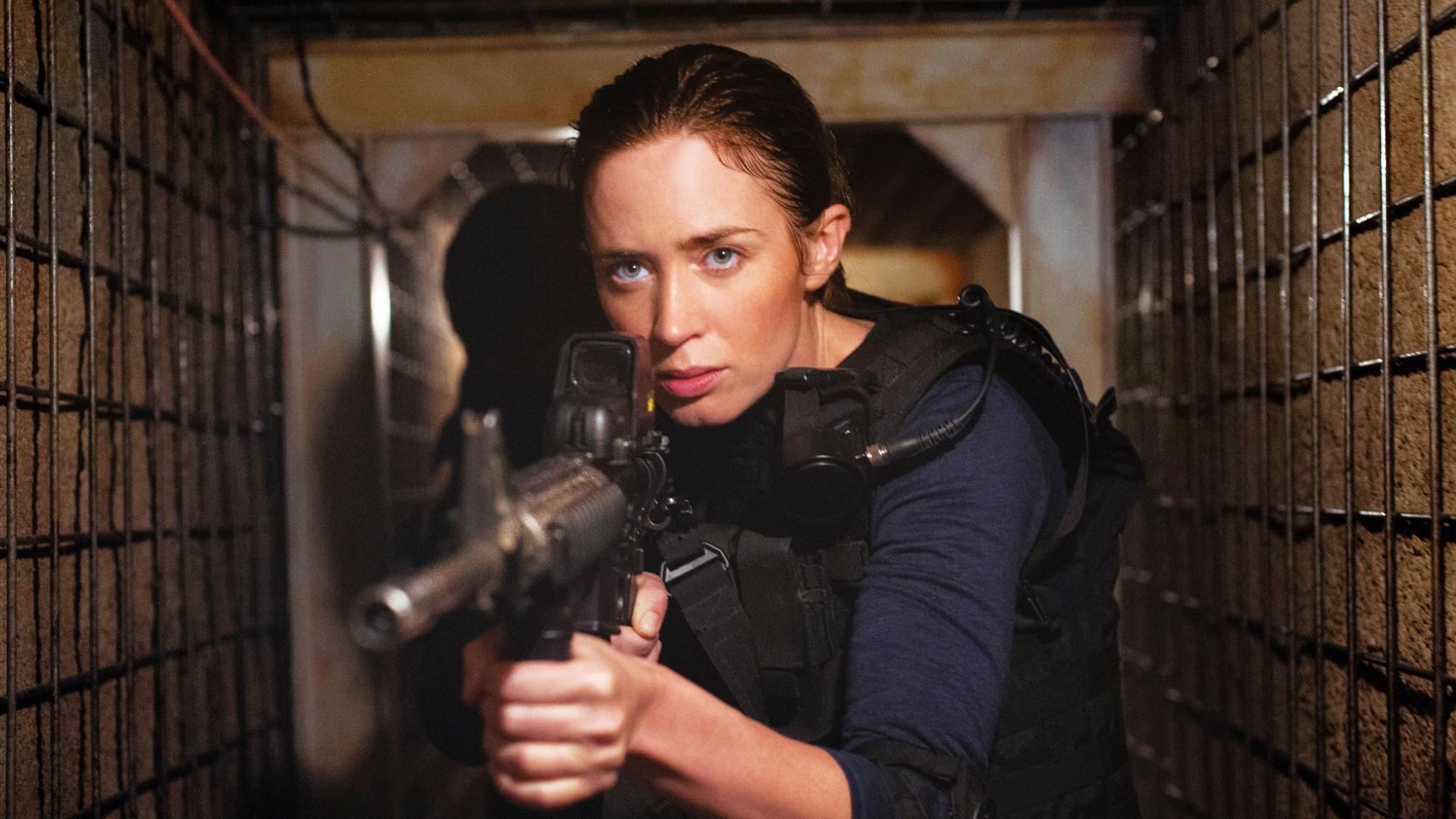 If The Edge of Tomorrow ushered in the era of Emily Blunt as a legitimate action star, this 2015 Denis Villeneuve-directed crime thriller solidified it. The actress plays Kate Macer, a young, idealistic FBI Special Agent enlisted by a government task force official (Josh Brolin) to pursue a drug cartel bigwig (Bernardo Saracino) along the perilous border stretching between the U.S. and Mexico. 
As she encounters Alejandro Gillick (Benicio del Toro) — a sicario, or assassin, hired by the CIA to hunt down cartel criminals — Kate is left mystified by the murkiness of the mission and Blunt nails the moral conflict of law enforcement trying to navigate an increasingly lawless land. 
Watch on Max
A Quiet Place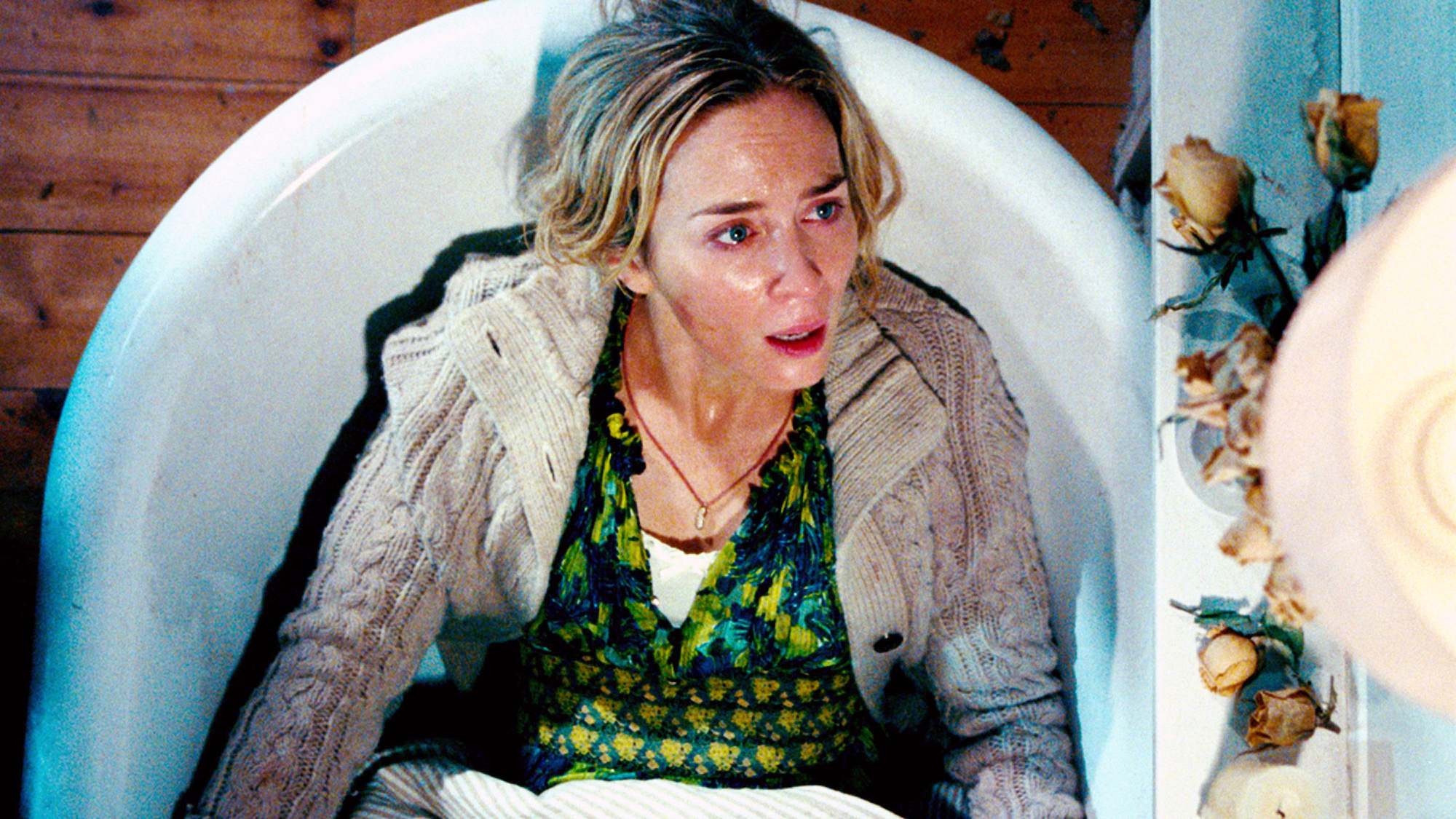 The first collaboration between the actress and her husband John Krasinski, who directed the 2018 sci-fi thriller as well as its 2020 sequel, A Quiet Place is a family affair on and offscreen. It centers on two parents fighting to keep each other and their three children (played by Millicent Simmonds, Noah Jupe and Cade Woodward) alive in a post-apocalyptic world plagued by terrifying extraterrestrial creatures that supplement their lack of sight with an acute sense of hearing. 
A mere twig snap can attract the monstrous aliens, so imagine the panic when Blunt's very pregnant character goes into labor and must attempt to silently give birth alone in a bathtub, a hand muffling her screams to protect herself and her unborn child. It's one of the most chilling horror scenes in recent memory. 
Watch on Paramount Plus
Oppenheimer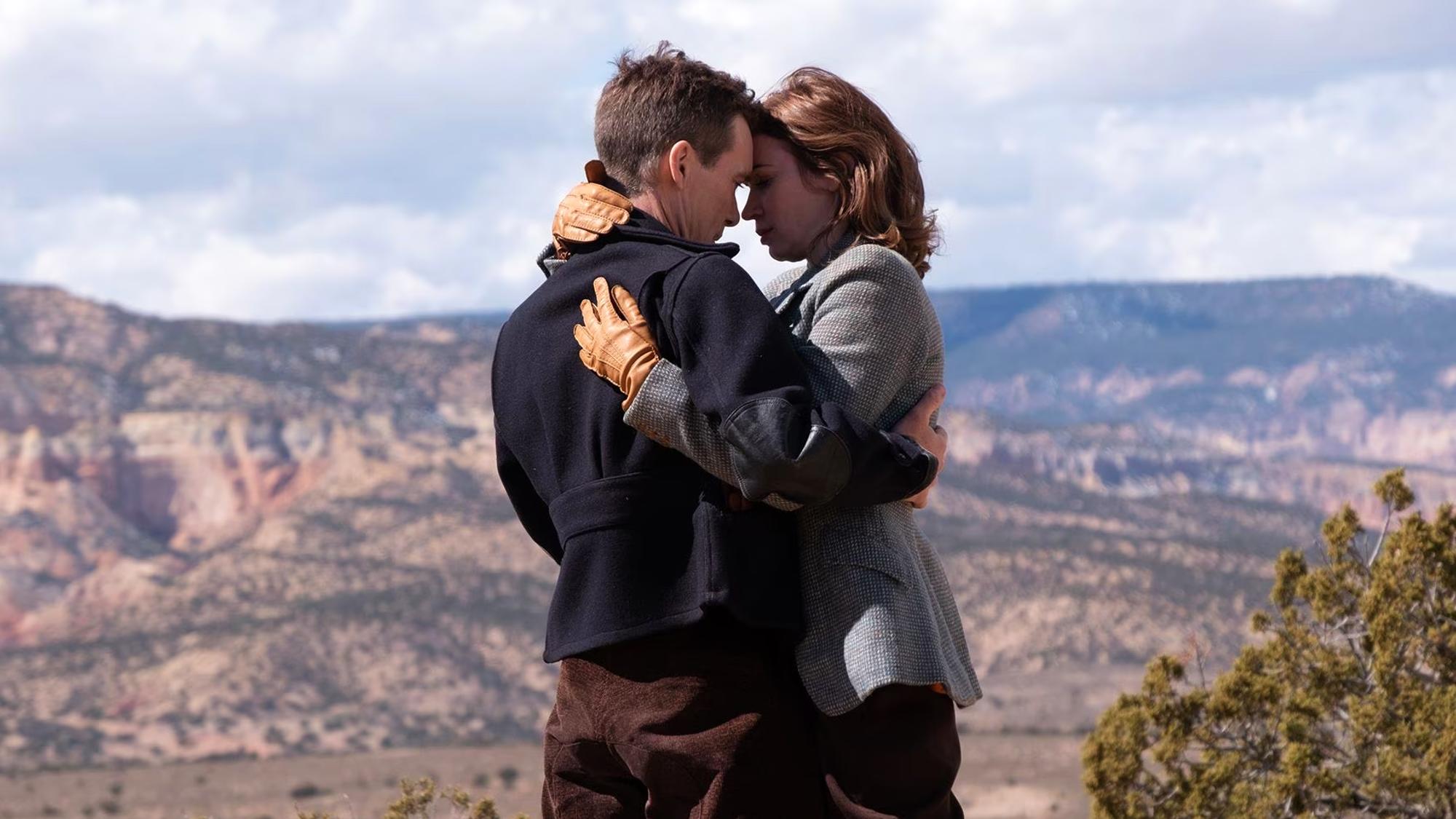 It's a tall order trying to stand out in a megawatt cast that includes Matt Damon, Robert Downey Jr, Florence Pugh and tour-de-force lead Cillian Murphy, among others, but Blunt manages to do just that as Katherine "Kitty" Puening, the wife of Murphy's J. Robert Oppenheimer, the theoretical physicist known as the so-called "father of the atomic bomb." 
Blunt does a lot with limited screen time in the Christopher Nolan blockbuster, portraying Kitty as just as dynamic and damaged a character as her husband, a highly educated, well-traveled woman and scientist in her own right who struggles against the social confines of motherhood in the 1940s and '50s. ("The brat is down! Where are the martinis?" she notably quips in one scene.) Though she deals with her fair share of issues, from her husband's infidelity and her own struggles with alcoholism, Kitty proves to have the faithfulness and fortitude that her husband needs, railing against Oppenheimer's critics through the decades.
Streaming date TBD
More from Tom's Guide