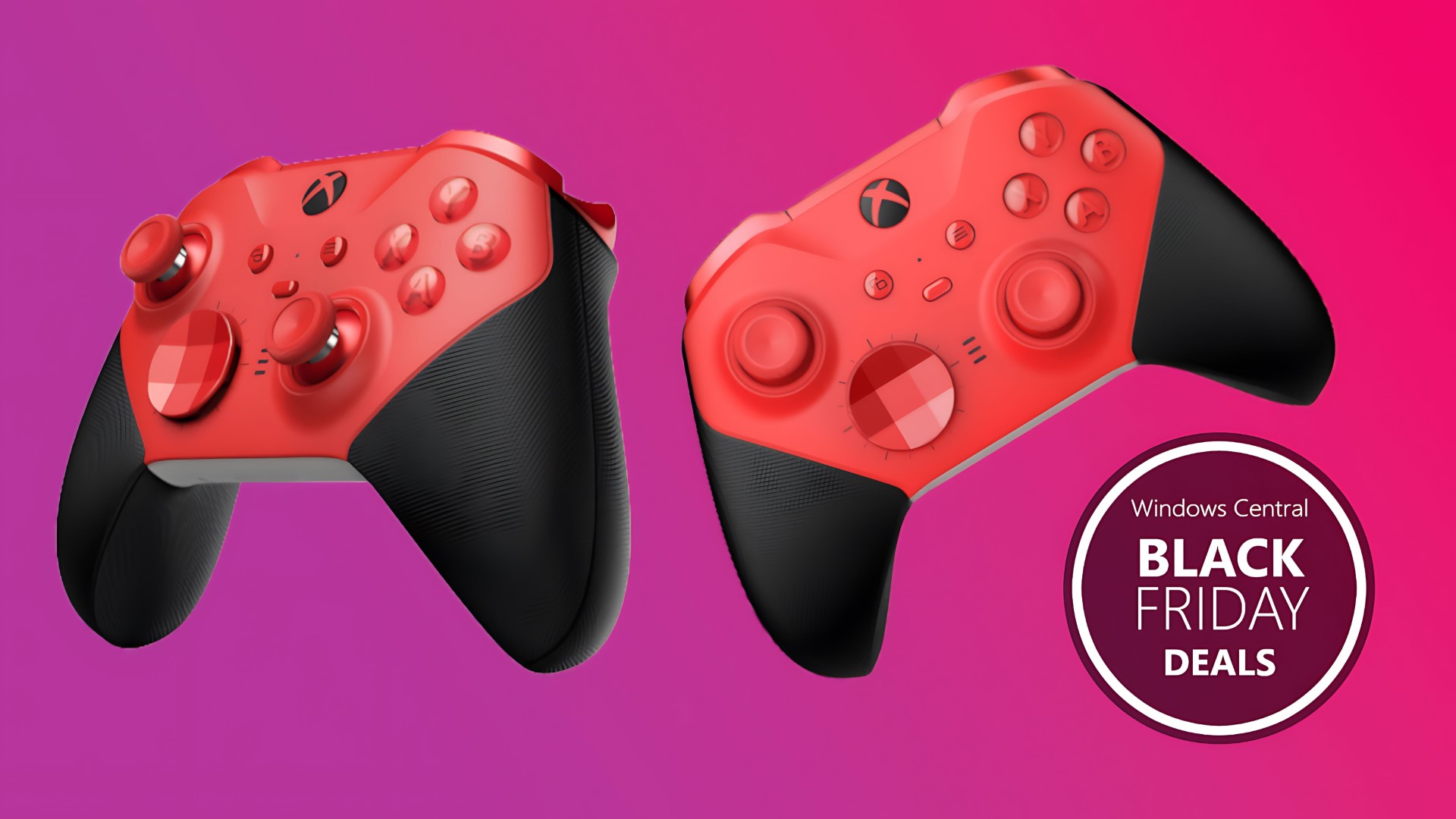 With Black Friday 2023 looming on the horizon, you might think the best deals are reserved for the big day itself. But in the world of retail madness (or perhaps, it's better to say, the never-ending sale season since we recently had Amazon's Prime Day 2), some retailers have already kicked off the festivities. The good news for us consumers is that it's a wild discount party out there, and my personal favorite find has to be the Elite Controller Series Core 2 in RED for only $85.
Over the past month, this elite gaming gadget has seen some jaw-dropping price drops in the White standard edition. However, the Red and Blue editions hardly ever dip below $112 as they were only launched this year.  I was absolutely floored when I stumbled upon the Red Elite Series Core 2 Controller for Xbox Series X | S, currently available at Walmart for a mere $85.17. That's $54.82 off the MSRP.
My trusty White Elite Core Series 2 has been my go-to Xbox controller, and I've never splurged on the full-fledged Xbox Elite 2 because of its premium price tag. However, deals like this one might just convince me to expand my Elite controller collection in a rainbow of colors, well if we ever see a decent price cut on the UK side of the pond anyway.
Think about it  — the standard Xbox Series X|S controller typically retails for $64.99 at full price. Now, for just an additional $20, you can score yourself an Elite controller, and that's an incredible steal. With the Elite Series 2 Core, you're getting adjustable-tension thumbsticks, a delightful rubberized grip, and customizable trigger locks. Not to mention, it boasts an impressive battery life of over 40 hours, so you won't have to fret about it giving up on you during those marathon gaming sessions.
Sure, there's one minor downside when comparing the Elite Controller Series 2 Core to the Elite 2 – it doesn't come with the back paddles. But fear not, because those paddles are currently on sale on Amazon in a variety of colors.
The Xbox Elite Series 2 Core Wireless Controller is undeniably one of the best Xbox controllers you can get, and red is one of my favorite colors (I say "one of" because I'm too indecisive to actually pick a favorite color). So, this deal has officially become my hottest pick of the sales season so far. Currently, I'm enjoying Diablo 4 Season of Blood, and this controller would be perfect for role-playing my Bloodmancer.
Alas, we don't have Walmart in the UK, so I'm out of luck. However, for those of you reading this in the US, go ahead and seize this amazing deal while it remains in stock.
The best early deals for Black Friday: Quick links
When does Black Friday 2023 start?
The Black Friday sales event is set to begin on November 24, 2023, and will run through the weekend to Cyber Monday. It consistently falls on the last weekend of November, immediately following Thanksgiving.
While numerous Black Friday deals are already available, even more are expected in the coming days and weeks. It's important to note that the best deals will likely surface during the Black Friday weekend itself. Nonetheless, it's advisable not to hesitate to seize exceptional deals you come across early, especially since some items currently available may not be part of the official event's offerings.