The next step in Elon Musk's plan to make X a one-stop "everything app" is audio and video calling. The increasingly unstable owner of the social media reposted a message, revealing some users now have an early version of the feature.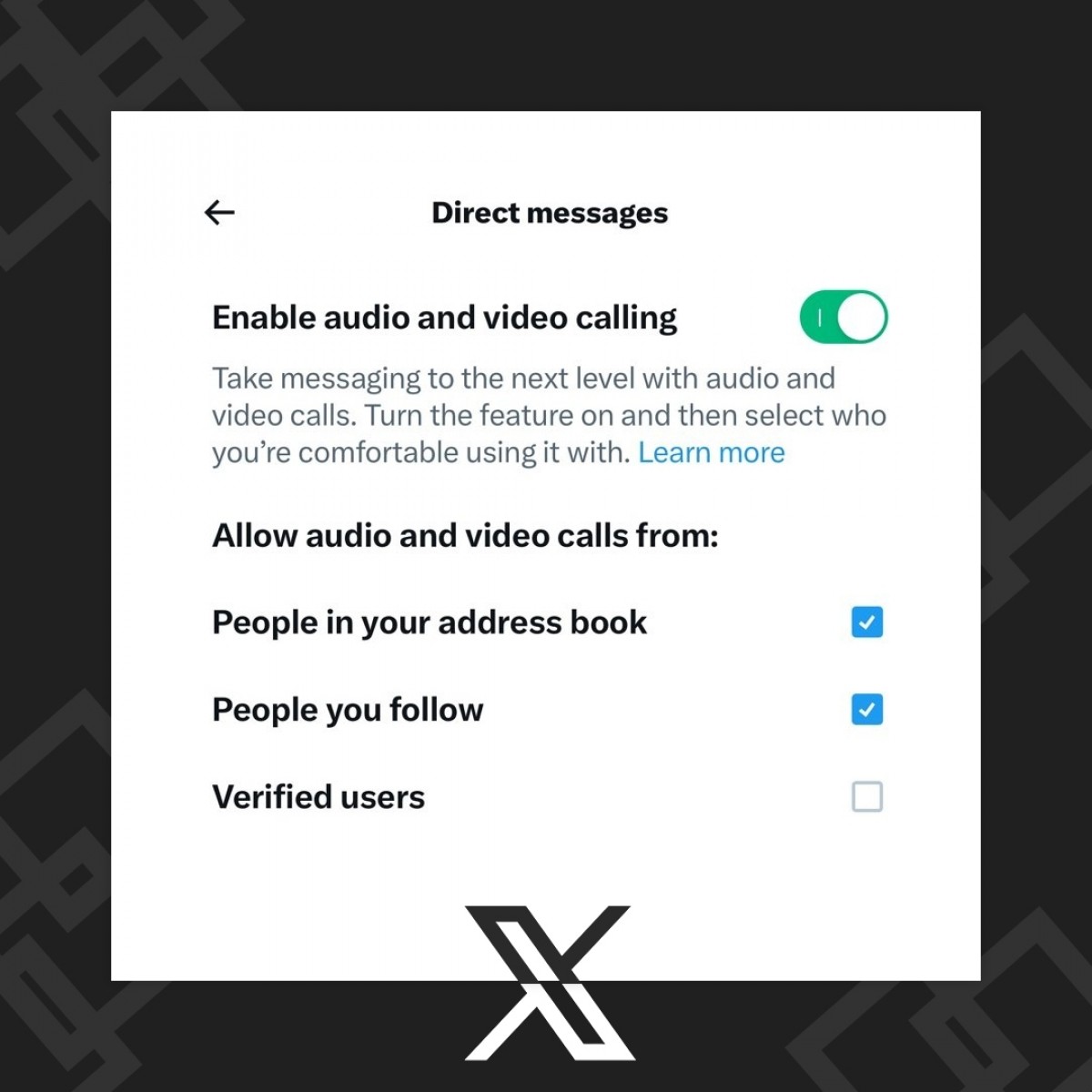 Audio and video calling is currently available only for iOS users. It is available for people in the address book (provided it is linked to the X account) and people that the user is following. There is another toggle, allowing only verified users (those that pay $8 per month) to call the you.
Users, including some with the very important blue tick, commented under the post that they have not received the feature, even after an update, suggesting the feature is still in A/B testing mode. There's also no button to make a call, meaning the function is technically not actually working, X is just laying the groundwork.
The feature should be available in Settings > Privacy & Safety > Direct Messages > Enable audio & video calling. The support page of X says only Premium subscribers will have the ability. Musk commented in one user's thread the calls are still "a beta product, but it is promising".
— X (@X) October 24, 2023
Bringing audio and video calls on X, formerly known as Twitter, is an attempt to make users move away from Meta's services like Facebook Messenger, Instagram Direct or WhatsApp. There are also plenty of other messaging platforms that offer audio and video calls, which will make X's attempt to position itself in this specific market an uphill battle.