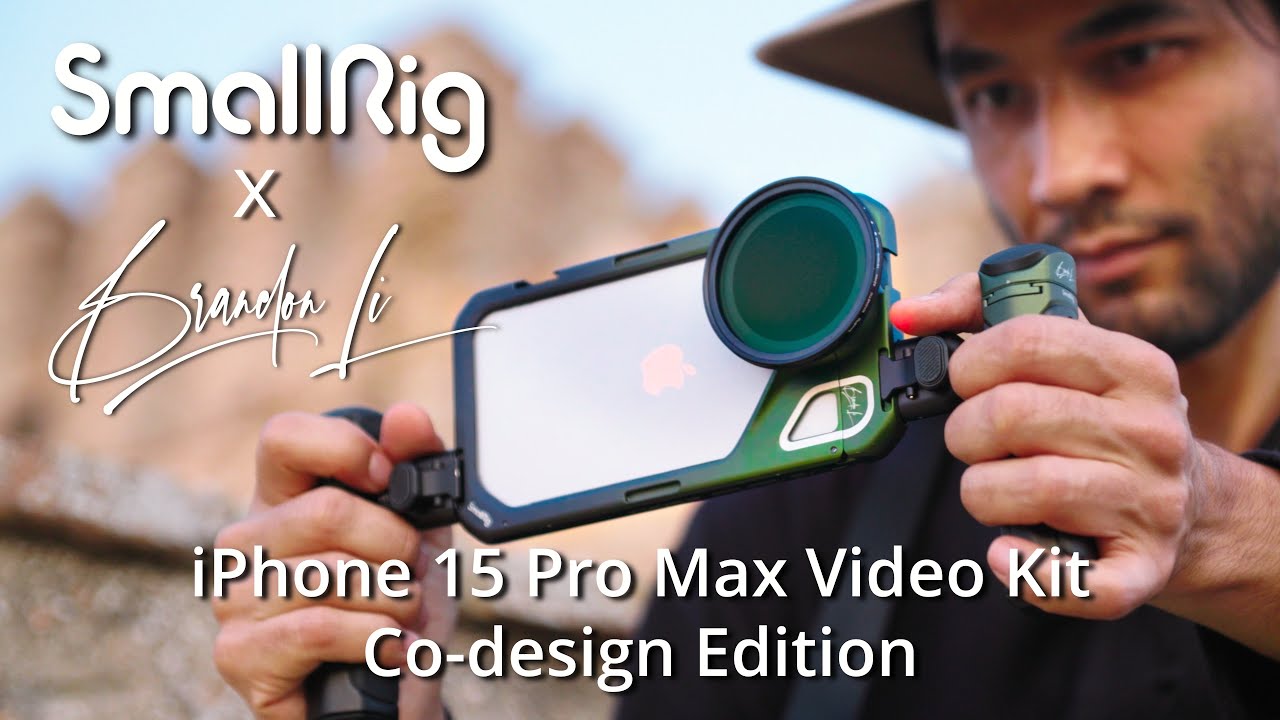 Advertorial by SmallRig: the opinions expressed in this story may not reflect the positions of PhoneArena! 
Apple puts a lot of stock into the video performance of its iPhones. The latest iPhone 15 Pro Max can record 4K videos in the Apple native ProRes, ready to import into Final Cut and edit like any other pro footage.
And we've seen a lot of these high-quality "shot on iPhone" videos, which look stunning. But there's a secret — yes, they are technically recorded with an
iPhone 15 Pro
, but that's only a part of the recipe. The other ingredients are high-quality phone mounts, lenses, and filters, which amplify the iPhone's brilliance to give it that extra "oomph", sprinkle some of that Pro shine.
This is what the new Video Kit from SmallRig aims to do for you! The company has been specializing in video accessories for smartphones for years now, and with the release of the
iPhone 15 series
, SmallRig has partnered with filmmaker Brandon Li to design the perfect rig for the
iPhone 15 Pro Max
!
SmallRig x Brandon Li Mobile Video Kit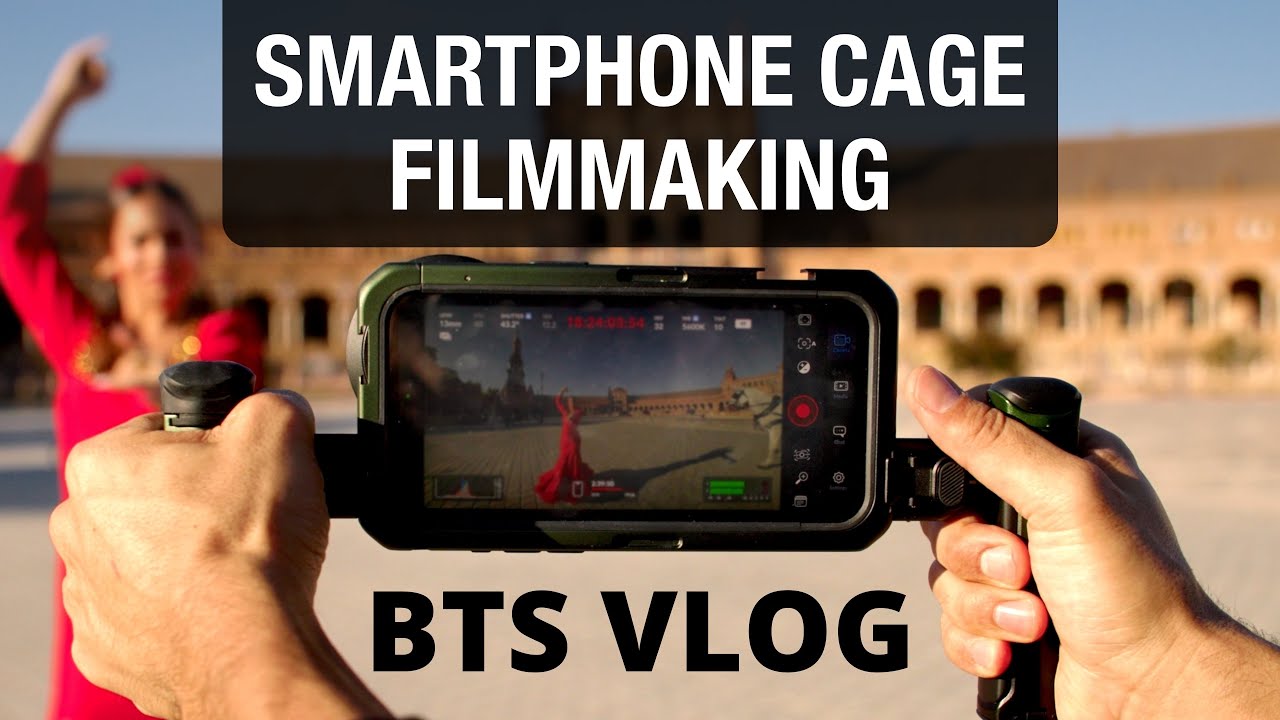 With years in the game, SmallRig knows exactly what smartphone videographers need. At the core of the kit is a durable metal frame, which easily snaps onto the iPhone 15 Pro Max and acts as both a protective bumper as well as a module base, where you can attach whatever accessories you might need.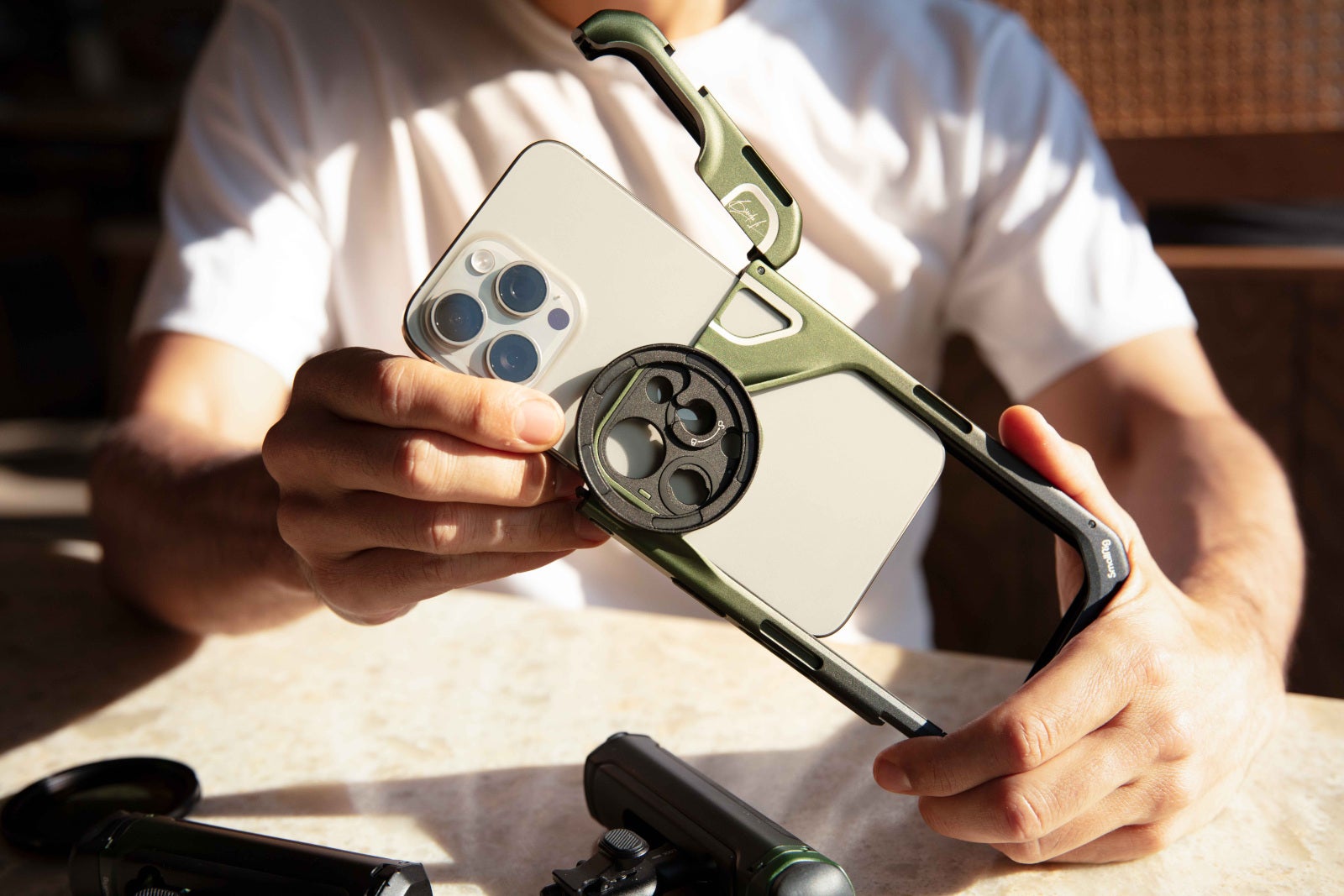 The frame allows for full access to the phone's buttons and ports, as well as the backside of the iPhone, so you can still attach a MagSafe powerbank to it, for example.
The kit includes the SmallRig Quick Release handles, with an easy-on easy-off design — you can place one or two of them on whichever side of the frame you want. So, you can easily switch from one-handed to dual-handed operation, horizontal or vertical grip. A remote shutter button sits on one of the handles, but can also be detached to cover hands-free operation as well (range up to 32.8 ft / 10 m).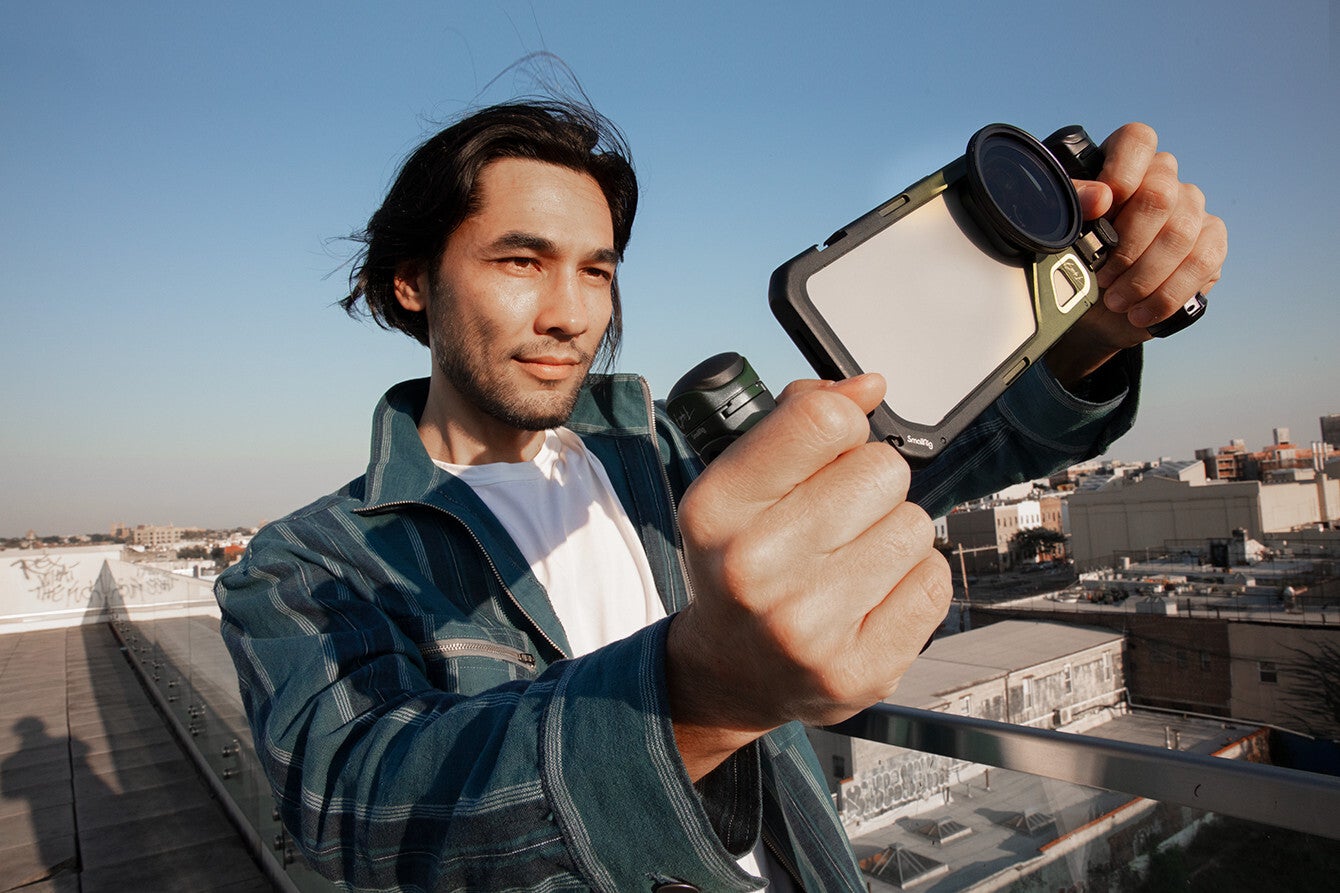 The full SmallRig set also comes with a magnetic vario ND filter that you can easily snap on whenever you need to dim the light coming into the sensor and get a wider aperture shot. The filter itself offers 5 steps from ND2 to ND32, covering multiple scenarios and removing the need to carry multiple units in your bag.
The included M-Mount backplate allows you to add even more lenses (17 mm / 37 mm) to your toolbox and truly push the iPhone 15 Pro Max's capabilities to their limits. The SmallRig frame itself has two cold shoe mounts and ten 1/4″-20 threaded holes, so you are covered when you want to attach different tripods, off-camera flashes, microphones.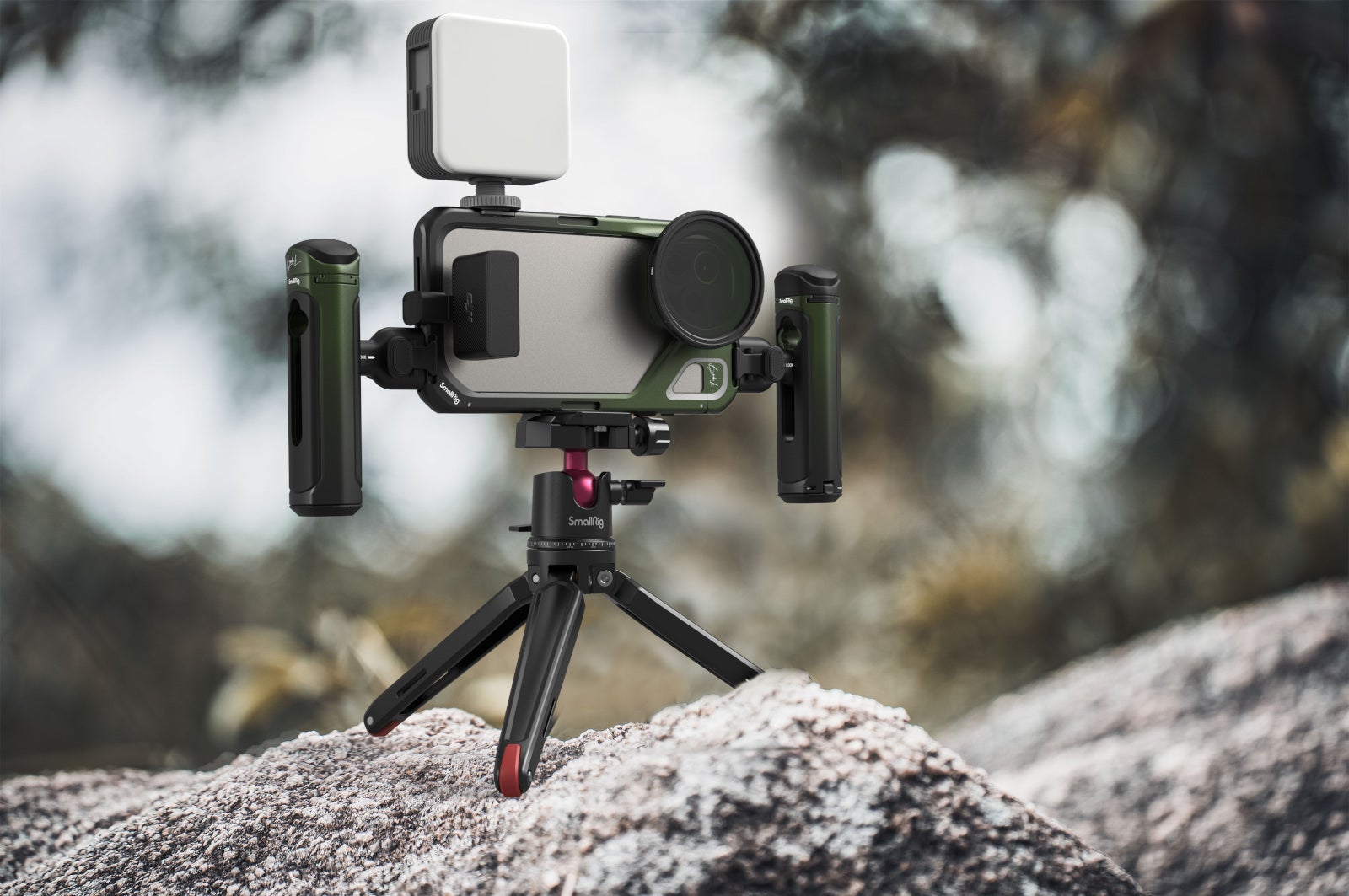 The full kit includes the signed iPhone 15 Pro Max cage, two signed Quick Release handles with a wireless remote controller, and the 52mm magnetic VND filter. If you wish to build out your own SmallRig ecosystem, you can buy just the cage, and add whatever accessories you wish to it.