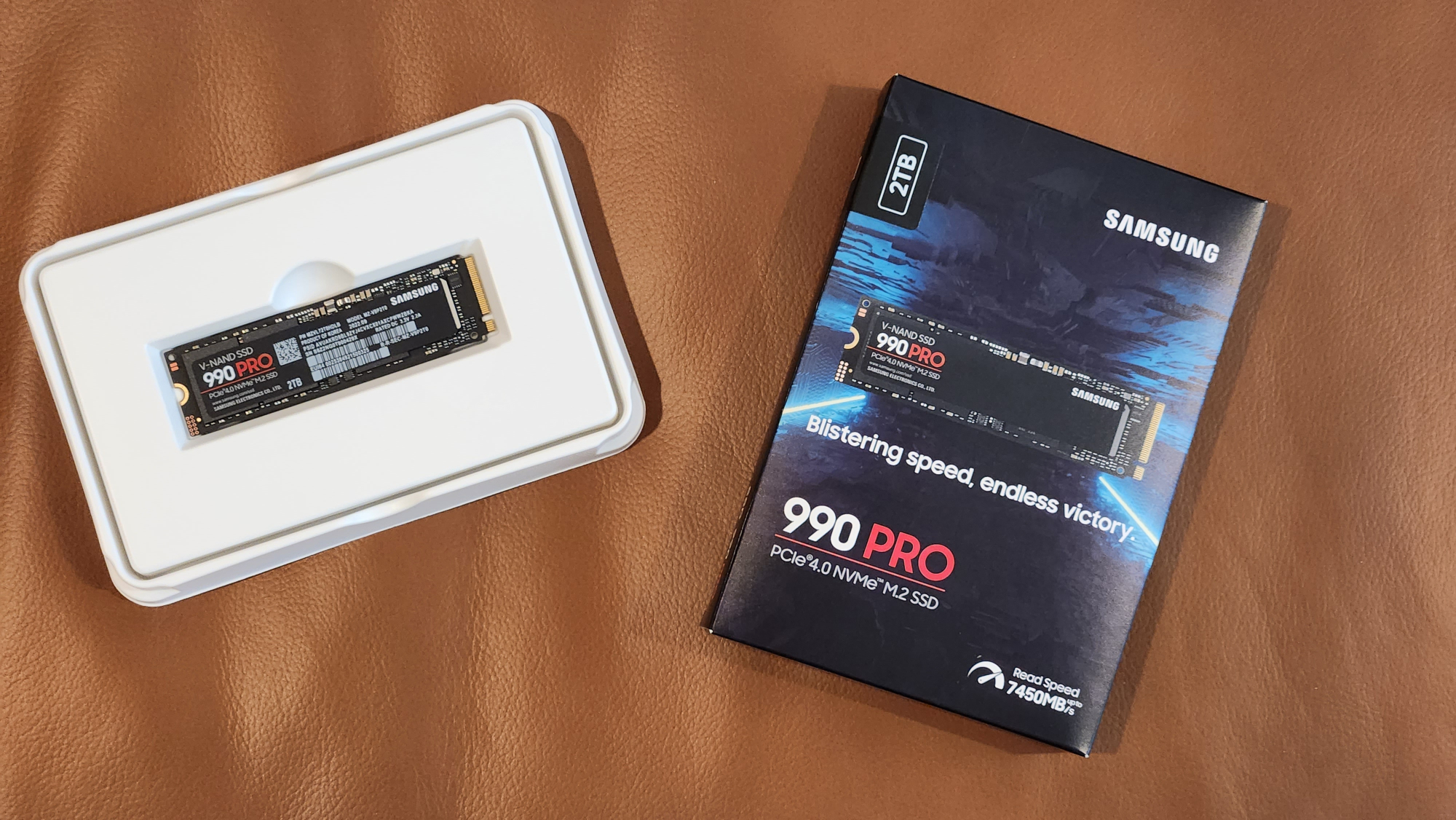 Solid-state drives (SSDs) are a must-have component when it comes to building or purchasing computers or laptops. They take up little space in your PC, store terabytes of valuable data, help run your PC faster, and usually outperform mechanical Hard-disk drives (HDDs).
The Samsung 990 Pro, in particular, is one of the finest examples of high-end SSDs on the market. It supports PCIe 4.0 interface and has a high endurance rating. It delivers excellent performance in both sequential and random read/write operations, and it also has an optional heatsink with RGB lighting for better cooling and aesthetics. It's compatible with desktops, laptops, and even the PS5 console.
This SSD normally costs $139.99, which is already a competitive price for such a premium product. But right now, you can get it for an absurdly low price of $99.99 thanks to this $40 coupon on Amazon. That's a  28% discount.
Do you want to know why the Samsung 990 Pro is awesome? Well, you can read our full Samsung 990 PRO review here, but here's the gist:  Our reviewer compared it with other high-end PCIe 4.0 SSDs, such as the SK hynix Platinum P41, the WD SN850X, and the Samsung 980 Pro. The 990 Pro outperformed them all in most benchmarks, especially in 4K QD1 random reads, which are important for gaming and system responsiveness. He also praised the drive's efficiency, consistency, and cool operation.
This SSD has a lot of cool features that will make your PC run beautifully for your gaming sessions. The version currently on sale has 2TB of storage space (you can also get 1TB or 4TB versions), and it uses Gen 4 technology to achieve super-fast speeds. How fast? Well, it can read data at 7,465 MB/s and write data at 6,850 MB/s. That means it can load or transfer huge files in a snap and cut down the loading times of your favorite games by a considerable amount.
We tested the Samsung 990 Pro on some PC games like No Man's Sky and God of War and we were amazed by how fast they loaded on a PC with a 12th Gen Intel Core i9 and an Nvidia RTX 3090 Ti GPU. We're talking about saving at least 7 seconds on each loading screen. That's a lot of time you can spend actually playing instead of waiting.
The Samsung 990 Pro also comes in a heatsink version with RGB lighting. This version has a metal cover that helps keep the SSD cool and adds some flair to your PC with customizable colors. It's perfect for gamers who want to show off their rigs and enjoy smooth performance. The heatsink version is compatible with PCs and consoles that have enough space to fit it.
Why we like this deal
The Samsung 990 Pro 2TB is already a great SSD for it's MSRP, and an easy recommendation for anyone who wants to boost their PC performance and enjoy the best PC games. It's rare to find such a high-end SSD for such a low price, especially with the $40 coupon on Amazon. You're saving 28.57% off the original price, which is a huge bargain. The reviews speak for themselves too, as its currently rated 5 out of 5 stars on the Amazon listing, from a total of 2271 review as of publishing.
That is simply a great deal for a  high-grade SSD. So, if you're looking for one of the best SSDs on the market that can help your PC decrease the load times of the best PC games, this would be a solid choice.