What you need to know
From November 12, 2023, Microsoft will no longer allow unauthorized third-party accessories to be used with its Xbox consoles.
Players are reporting a warning message displaying on Xbox when plugging in unauthorized accessories, notifying them of the date their accessories will be blocked with "error 0x82d60002." 
Xbox advises returning the accessory and instead referring to its list of authorized products on its website.
The message is shown due to the latest console build, which is said to be causing console issues when using these third-party accessories. 
Windows Central has reached out to Microsoft for comment. 
---
In a significant development for Xbox users, the era of tinkering with your console to use unapproved accessories is drawing to a close. Xbox has taken a definitive stance by instituting a new policy that will block the use of unauthorized accessories with its consoles, effective as of November 17.
This decision has already begun to reverberate amongst the gaming community, and many have already had a warning about it on their consoles in the form of error message 0x82d60002.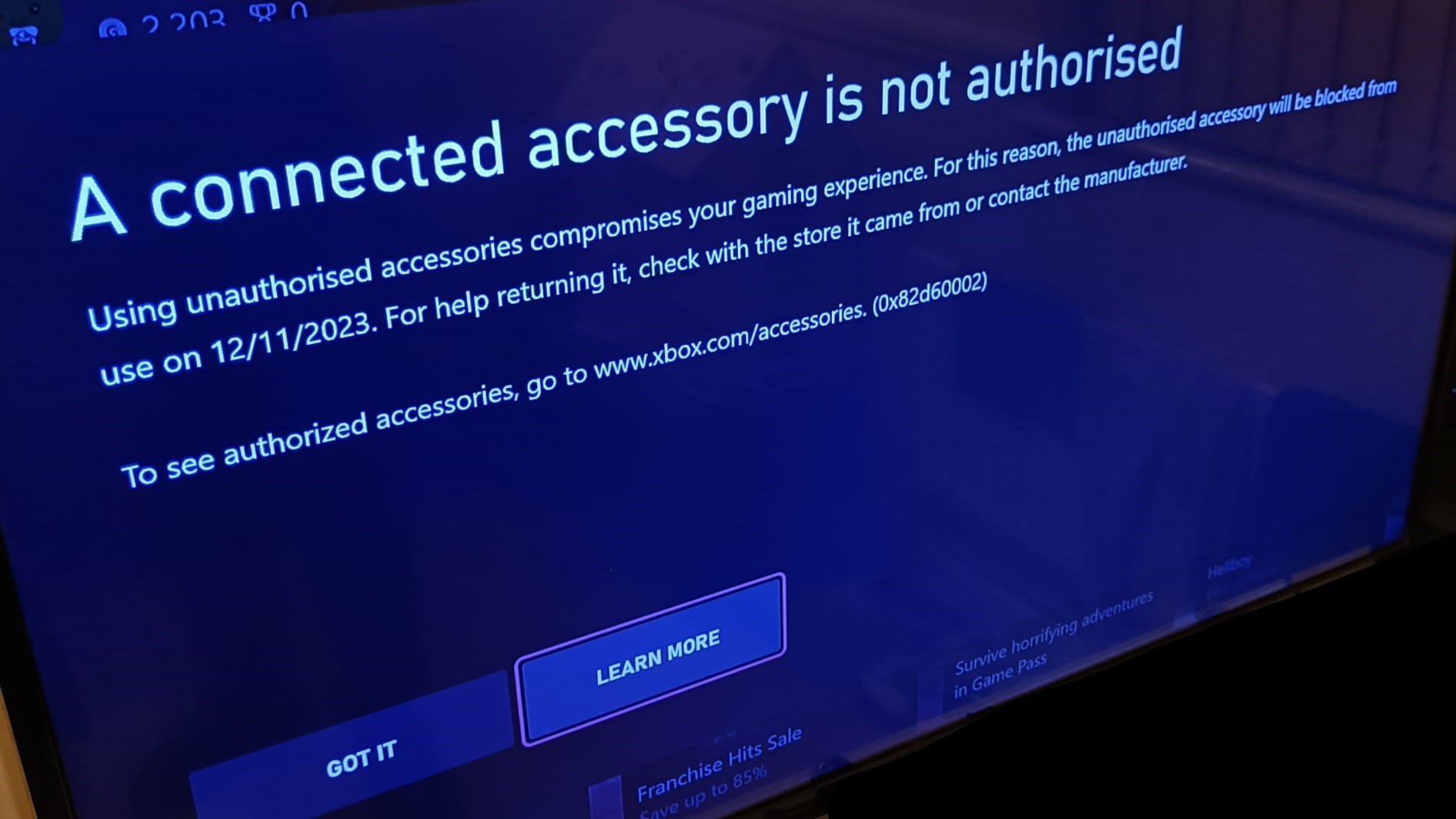 The error message states:
"A connected accessory is not authorized. Using unauthorized accessories compromises your gaming experience. For this reason, the unauthorized accessory will be blocked from use on 11/12/2023.
For help returning it, check with the store it came from or contact the manufacturer. To see authorized accessories, go to www.xbox.com/accessories. (0x82d60002)."
Please note my image of the error message is a UK-based console, so text and date formation will differ.
I got wind of this error message when a family member messaged me about her Xbox One controller acting up. The controller, to put it mildly, looked like a budget version of the real deal — a 'we have Xbox controllers at home' vibe, as the kids say. Not surprisingly, it refused to work with her Xbox, leaving her quite frustrated.
Not only did she receive the warning message, and error code 0x82d60002, but the controller already failed to function with the Xbox. I asked for a photo of the controller, and I'm not surprised it didn't work, given the included adapter looks like something you get for free at the bottom of a box of cereal.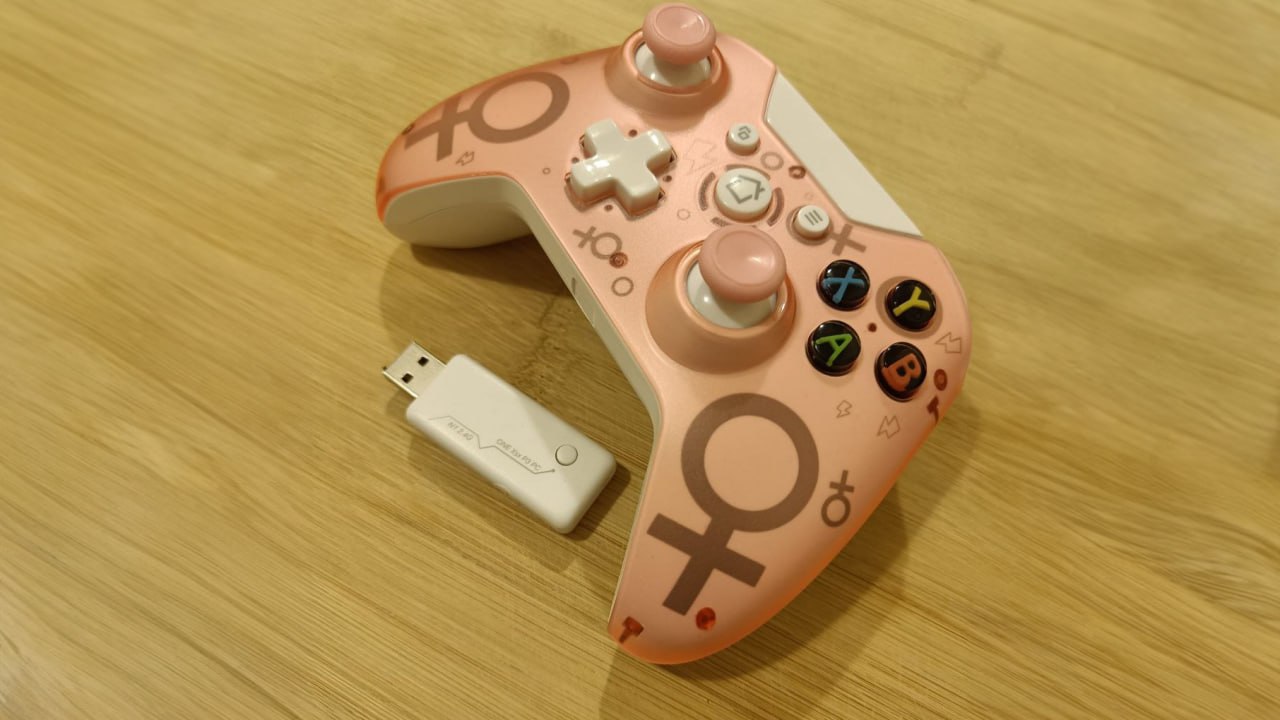 Jokes aside, the message she received on her console was an interesting one, and in further digging it became clear that this is more than just a one-off problem with a quirky controller. It's a big shift that's going to impact all those accessories that don't have the Xbox seal of approval. Made more apparent by Xbox redirecting the user to its own official storefront.
One of the brands feeling the heat from this upcoming change is Brook Gaming, known for its third-party gaming accessories. With reports of problems cropping up on some of their products, they took to X (formerly known as Twitter) to address the issue.
Xbox console-related product Issue Update pic.twitter.com/QK0N41LmHWOctober 20, 2023
See more
The post from Brook Gaming reads:
"DEAR GAMERS, We extend our heartfelt appreciation for your unwavering support and interest in Brook. We find it necessary to share crucial information with you regarding our Xbox console-related products, which may encounter functional disruptions in the near future.
Recently. we have received player feedback concerning these products when used on Xbox consoles (the latest OS version 10.0.25398.2266. released on 10/16) during online gameplay. An error message may appear: "A connected accessory is not authorized." We deeply regret any inconvenience this may cause you. The Brook engineering team is fully committed to developing a solution to maintain product quality and functionality. Please trust that we will spare no effort in identifying potential solutions. Once further updates become available. we will promptly notify you through our official community platforms."
Affect products listed by the brand are:
Wingman XB 2 converter
XB Fighting Board
With partial functionality affected on its UFB fighting boards and steering wheel adaptors.
Brook Gaming's statement highlights a series of issues that have been plaguing third-party, unlicensed accessories, particularly since the rollout of console build 10.0.25398.2266, which was released on October 16. Interestingly, digging deeper into the matter reveals Reddit posts dating back to September, with users voicing concerns about a wide range of accessories, including joysticks and racing wheels like the Thrustmaster TMX Pro. This brand regularly features on this site and in our Best Racing Wheels for Xbox discussions.
Latest Xbox System Update Made my ThrustMaster TMX Pro Unusable from r/F1Game
While it's unclear how many products are affected by this issue, there's no indication yet that it has impacted XIM accessories. XIM accessories serve a controversial purpose, allowing users to mimic a mouse and keyboard as an Xbox controller. This functionality provides them with a competitive edge in games, and as of now, we haven't seen any evidence that these "cheater" accessories will be affected by the recent changes.
Will this affect my third-party accessories?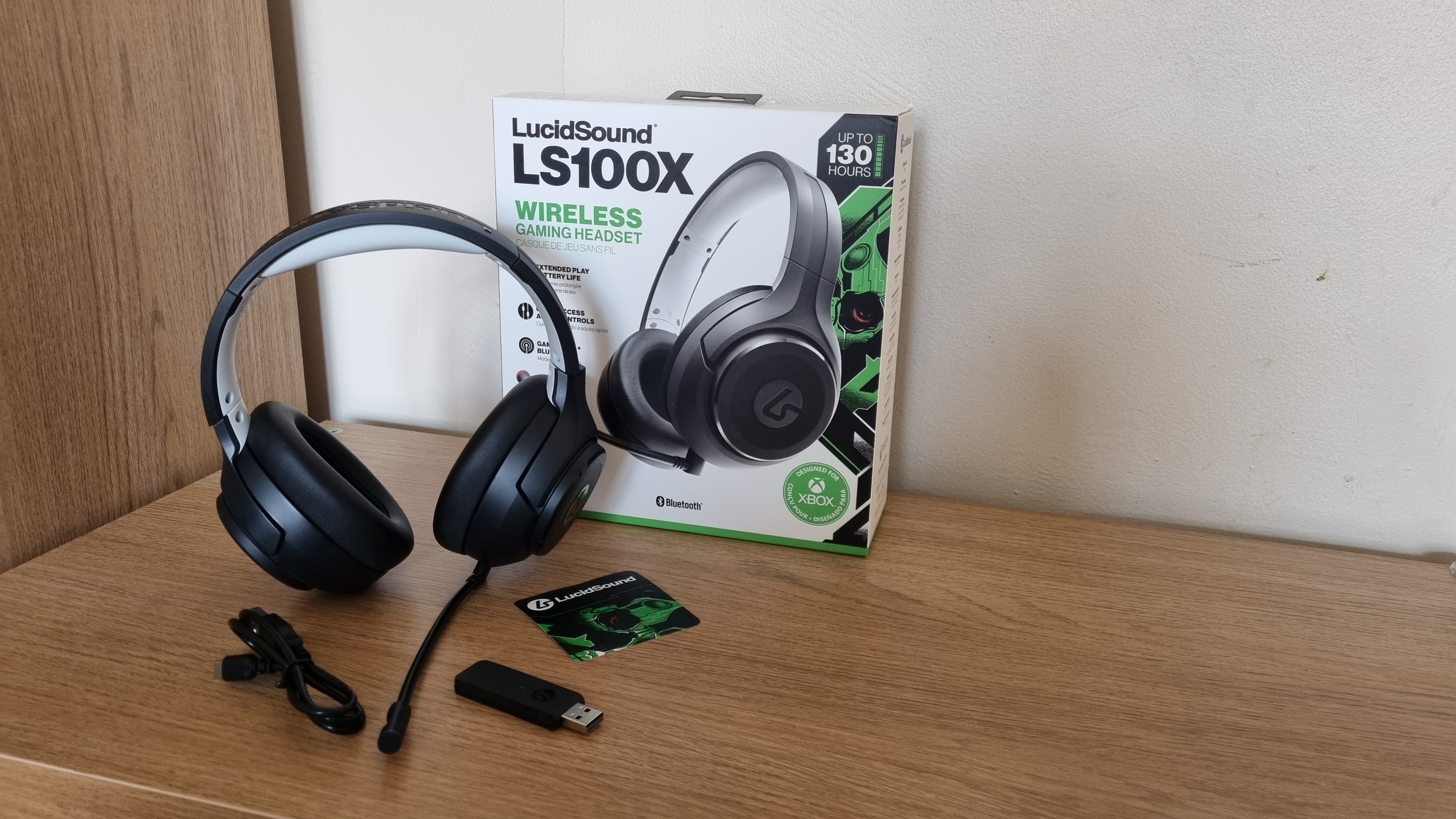 As long as you're using a product from manufacturers that have officially paid for the Xbox license, you should be in the clear. Brands like Turtle Beach, Lucid Sound, Razer, and others featured on our 'Best Xbox Headsets' and 'Best Xbox Controllers' lists fall under this category and won't be affected by the recent change.
The problem seems to revolve around brands that haven't acquired this licensing but still market their products as compatible with Xbox. It appears that Microsoft is actively blocking these items.
Windows Central has reached out to Microsoft for comment on the decision.