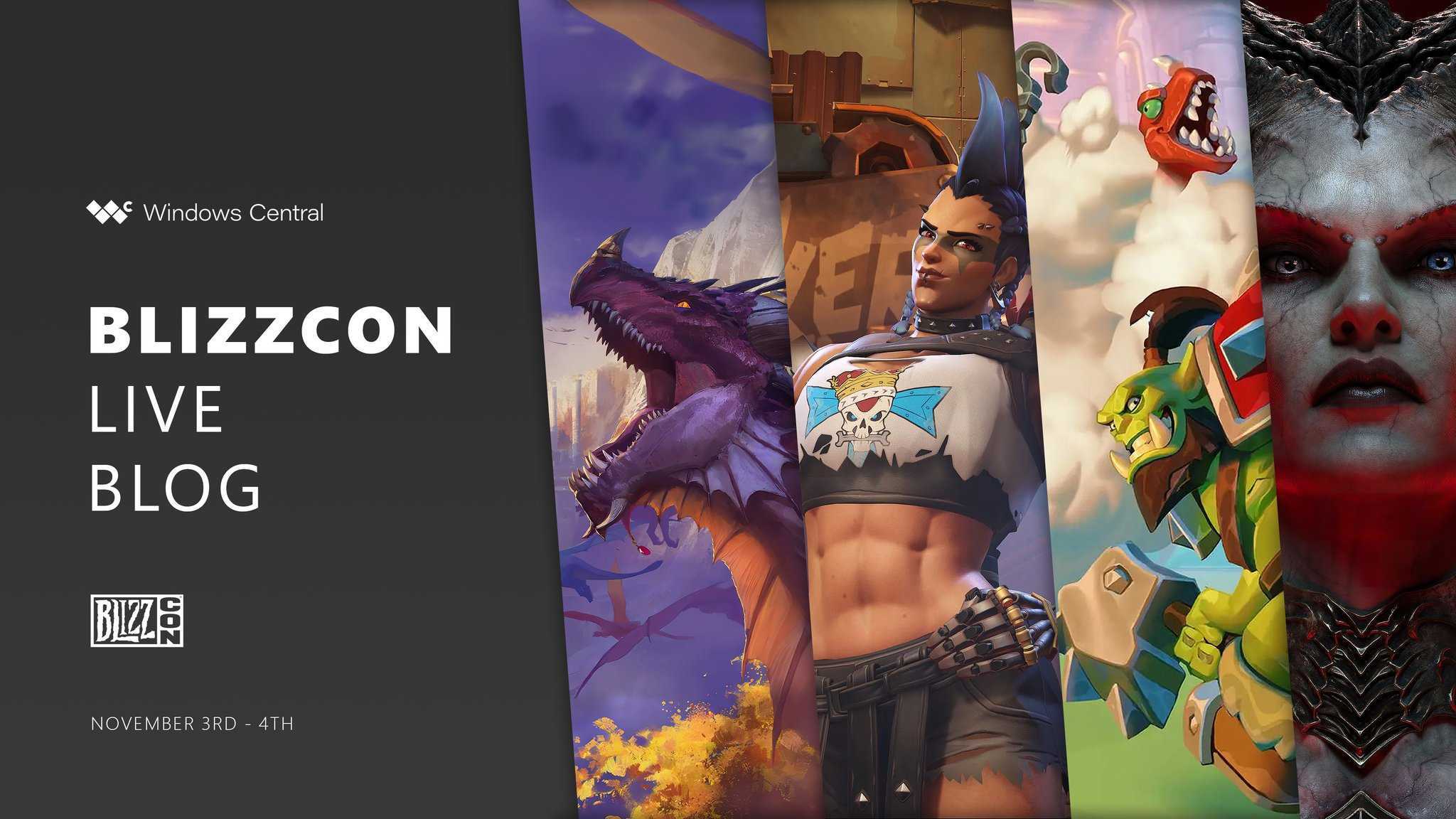 Welcome to our shiny Blizzcon 2023 Live Blog! 
Blizzcon 2023 kicks off in Anaheim, California on November 3, 2023 at 6 PM UK / 1 PM ET, with a keynote event and then rolling sessions for each major game over the next couple of days. It is the first Blizzcon event held in person in a few years, and also the first since Microsoft and Xbox acquired Blizzard Entertainment, as part of Microsoft's blockbuster $70~ billion dollar acquisition of Activision-Blizzard-King. 
Despite the Xbox partnership, Blizzard's existing games will, of course, remain multi-platform affairs. It's also widely expected that any future games from Blizzard will also remain multi-platform, hitting PlayStation and Nintendo consoles in addition to Xbox and Windows PCs. Still, there may be some benefits down the line for Xbox Game Pass subscribers, which isn't far removed from what Blizzard has already done with Amazon Prime and other similar services. 
In the Day 1 showcase, we expect to see a glimpse of what the future looks like for all of Blizzard's primary properties. Diablo 4's Season of Blood 2 has generally been well received and World of Warcraft is arguably in a better place than it has been in years with the Dragonflight expansion. However, fans will be eager to find out what's next for Overwatch 2, which has lost a fair bit of lustre since the cancellation of its long-awaited PvE campaign mode. There are also dormant franchises like StarCraft and Heroes of the Storm, where many fans will be hoping to see signs of life. There's also a question of Blizzard's survival game, codenamed Odyssey, which many expect to see revealed here for the first time. 
Blizzard has had a tumultuous few years, but the partnership with Xbox symbolically represents a new era for the legendary studios behind some of the industry's most celebrated franchises. Beyond games, Blizzcon is all about celebrating that legacy, with fans in cosplay, contests, esports, and various other events taking place over the next couple of days. 
So, thanks a ton for joining us as we aim to cover everything and anything relating to Blizzard's big event, pulling in every scrap of info from every source we can find, into one handy place!